It is really hard to have any profit running a side business. The same goes for photography. If you want to start photography as a side business, then you must have the determination to pursue it and make it work for you. Now, how to start a photography business on the side?
To start a photography business on the side, start with completing all the initial gear that is required to kick start it. Buy a Nikon or Canon DSLR. Learn to edit photos digitally. Convince your friends and family to strike a pose for you so that you can put it in your portfolio and create a website or start off with social media marketing.
Trust me it is going to take away lots of your time. The photography business is one of the best side business options that you can start on your own with just a little of your investment. Photography requires your time, talent, willingness to learn and express the ability to work out of your comfort zone.
Related: What a Photographer Needs to Get Started?
Steps to Start a Photography Business on the Side:
Get serious about it. It's not a hobby or passion anymore – its a business now!
Get a business name, legal entity, license, and tax status.
Buy professional equipment and get insurance.
Build a professional portfolio – and, showcase it.
Get yourself business cards, a website, social media pages.
Set up a payment method, and manage your finances.
Market your portfolio and build social networks.
Related: Starting a Photography Business Checklist
---
Equipment You Will Need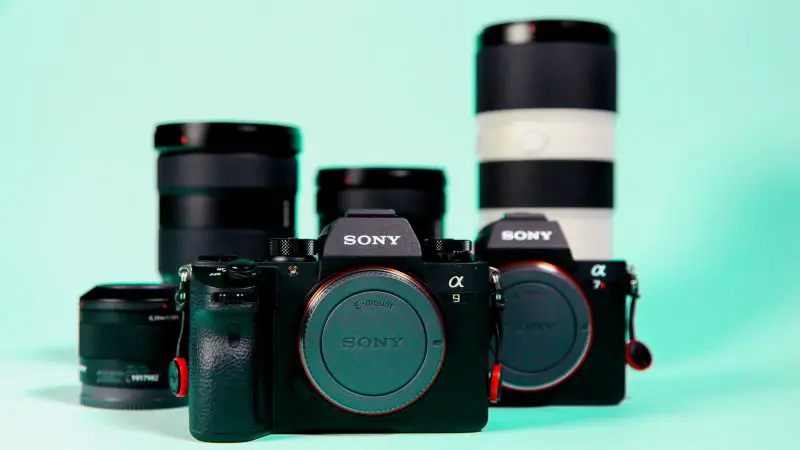 Contrary to popular belief that a camera and a t-shirt/jeans pair is all you need, there are a couple of important things you need if you want to start a photography business on the side. Here is a list of equipment that you might need (although you may skip some of these initially):
Lenses (at least 2-3)
Lighting or reflector
Photo Props
As your business progresses, get yourself a high-quality photo printer and an external hard drive so that you can keep your work safe, have a reliable backup and produce hard-copy prints for clients.
I would suggest checking our recommended gear for photographers to find out more photography equipment.
---
Category of Your Choice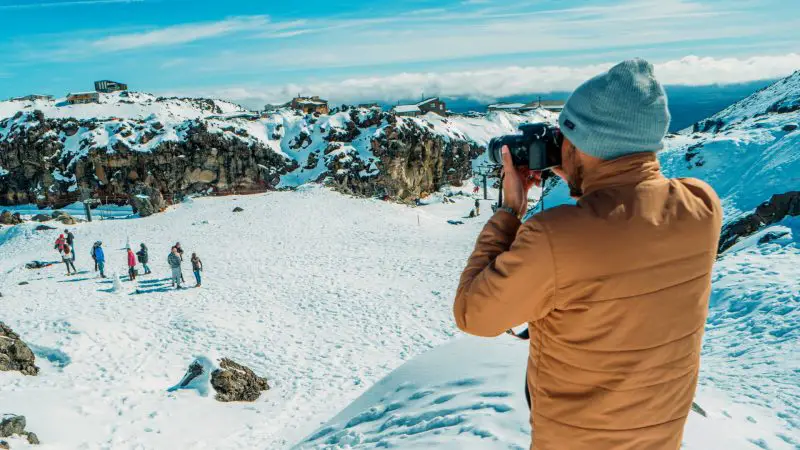 If you are planning to start photography as a side business, then for starters you need to specify what kind of photography you will be doing. There are certain types of photography (like weddings) that you can carry on with your full-time job as these events mostly come on weekends. While there are other types (like family portraits, child photography, and graduations) that you might need to schedule during the week.
It is imperative that you know exactly what kind of photography you are most comfortable in doing to start off as a side business. Since photography is about your passion and liking, don't force yourself in challenging your capabilities and limitations in the initial stages of starting off as a side business.
Additionally, it is important to create your own individual identity as a photographer. You can never be successful if you just copy down the style of famous photographers. You need to be unique, precise and enjoy your own style as a photographer.
Here are some popular categories that you might want to pick from:
Yet, there are many more categories out there that you can try and explore.
---
Get a Platform
You need to showcase your work, so it is better if you have a social media page, or group or a website (or any other medium) that has your work displayed. This way your potential clients can visit and acknowledge your work. Market your business even if its photography as a side business.
Related: Pinterest for Photography Business: Best Platform for Photographers?
---
Learn and Improve as You Go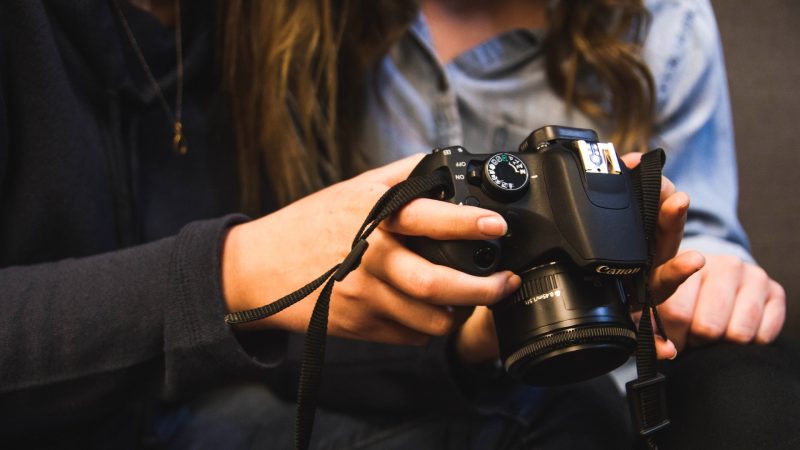 Your photography, digital editing, lighting, backgrounds, and all the other details must be unique and truly yours. They will be your identity for years to come. As a photographer – an absolutely creative occupation – you need to trust your own guts and follow that.
Learn about the clients, modern trends, have a conversation with potential clients of what they expect and try to align your creativity and with their expectations. Decide on what kind of photography you will be pursuing because graduation or family portraits are entirely different from shooting birthday parties or wedding ceremonies.
Related: How Can I Learn Photography on My Own?
---
Understand Differences in Various Types of Photography
Wedding photography seems interesting but requires a lot of your energy, commitment, dedication and time because the competition in this category is already soaring high. You have to be very unique and specifically creative to build your name in the industry. Moreover, you need to be up-to-date on the latest trends as what people are liking these days in their wedding photographs.
Graduation or family portraits are bit occasional events that don't require your full-time attention, but it is also not very profitable in the long-term for a photography business. You can do it leisurely but don't expect to have good cash inflows by covering just these kinds of seasonal events.
---
Figure out the Personal Financial Figures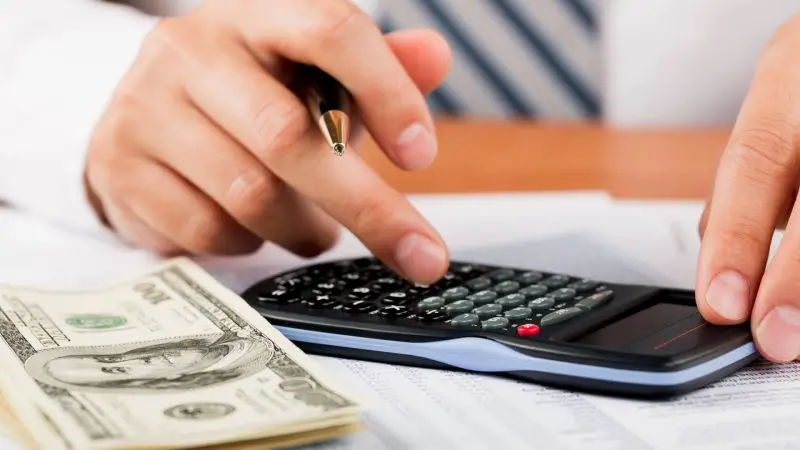 Starting off any kind of business requires a lot of risks and some amount of investment. To start photography as a side business will also need some financial figures to start off.
You need to buy a DSLR camera, its accessories, a good laptop or a system that supports photo editing software and applications. Since this is a digital age, you have to make an attractive website for your business. You have to purchase a domain for it, that also requires some amount of investment.
One important factor that many newbies overlook is that as a photographer you will be constantly moving so you have to manage your logistics as well and you have to keep a dedicated amount aside to bear this kind of expense. It is better to have reliable transport of your own.
Related: How Much Does It Cost to Start a Photography Business in 2019?
---
Managing Your Finances
If you are serious about taking up photography as your side business, then keep a spreadsheet to manage your cash flows. At the end of the day, you will have a clear picture of what you have spent so far and what you have gained.
It is a necessity for any business to keep its accounting and finances on track by recording every little expenditures and earnings. This will help you show your progress and it gives you the motivation to minimize the spending as well. Also, it is beneficial for tax purposes.
It is better to get your equipment and accessories insured. It is way better to have insurance at the start of the business. This will shield your investments in your business. Also, set up an easy payment method, so you can collect payment from a variety of clients without any hassle.
Related: How to Start a Photography Business with No Money?
---
Market Your Side Business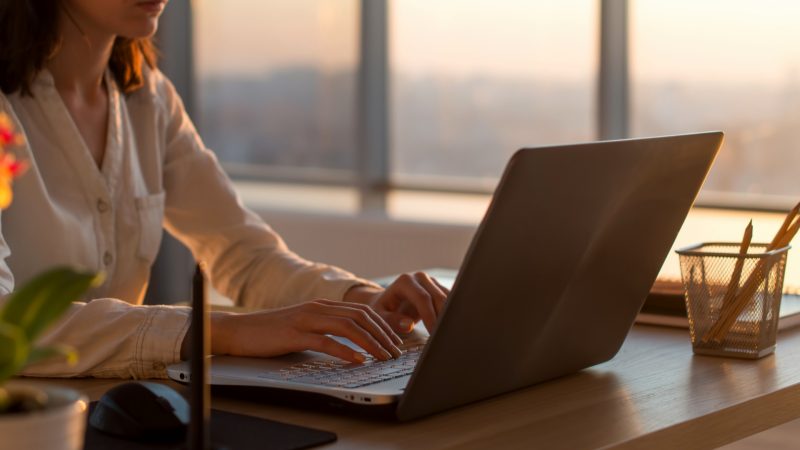 For a successful business, you need to market it smartly and actively. The competition is cutthroat in almost every field these days. Your good work alone will not qualify to be in the business, you need to showcase it.
Buzz marketing and word-of-mouth marketing strategies are quite good. You would be lucky if you can kick-start your initial efforts without spending a lot on advertising. Your work and services have to be of top-notch quality so that people will talk about it with other people.
In this age of social media, it is comparatively easy to create a buzz. Social media marketing is a powerful tool and it will be foolish if you are not using it to promote your photography side business. You need to be smart and proactive in promoting your business through social media. It's the fastest way to boost up your side business. In return for a small investment, your page or group or brand name will be promoted on social media within a few minutes.
---
It's Legally a Business
You have to search all the legal stuff about starting a side business even if its part-time photography. Knowing all the legal regulations and limitations, you will be able to draw out your business boundaries and your legal rights to protect you in case of any mishap. Also, it is better to check if you need a photography license to earn money with this business.
Additionally, you need to know about taxes and tax regulations. If you are unsure or uncomfortable in dealing with legal matters yourself, it would be wise to hire an accountant to keep a record of all your business transactions and able to deal with all the tax-related matters. Online accounting software is also a good choice.
Related: Photography Laws: Can a Photographer Use My Photos Without My Permission?
---
Naming Your Venture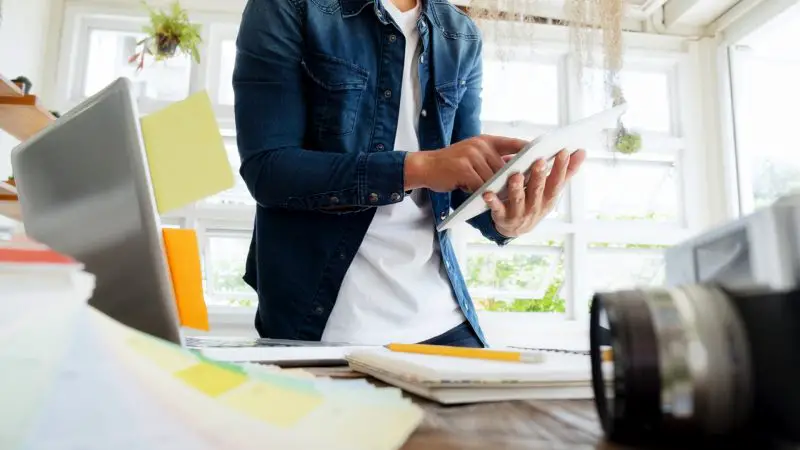 Since you are earning money from it (or at least, hoping to do so), you have to name it. Search all the trademarks that have already be taken up, so that you would know that which names you cannot have as your business trademark, as they have already been taken by some other business entity.
Strong legal action is taken against those who forge the names of other businesses. Go to USPTO.GOV and run a TESS trademark search; if it shows nothing, then your name is good to go, otherwise, you have to rethink.
Get your business name registration as an LLC as a legal business entity. Get it registered under sole proprietorship business type as you have no business partner to share your business. Accustom yourself with important legal aspects that you need to know in order to avoid any hoax.
Related: Best Photography Names: How to Name Your Photography Business
---
Business Networking
For a side business (and especially if its photography), you need to develop strong links and social networking. You need to collaborate with venues in the initial stages of your business to promote your work. Be in touch with social businesses that complement your photography business like wedding venues, churches, florists, bakeries and caterers that offer their services during wedding ceremonies, graduation or birthday parties.
Keep in mind the fact that networking is only fruitful when you reciprocate the same gesture for them as well because it's all about supporting each other. This kind of mutually beneficial social relationship lasts longer and has a good impact on your business.
---
Keep Improving; Keep Growing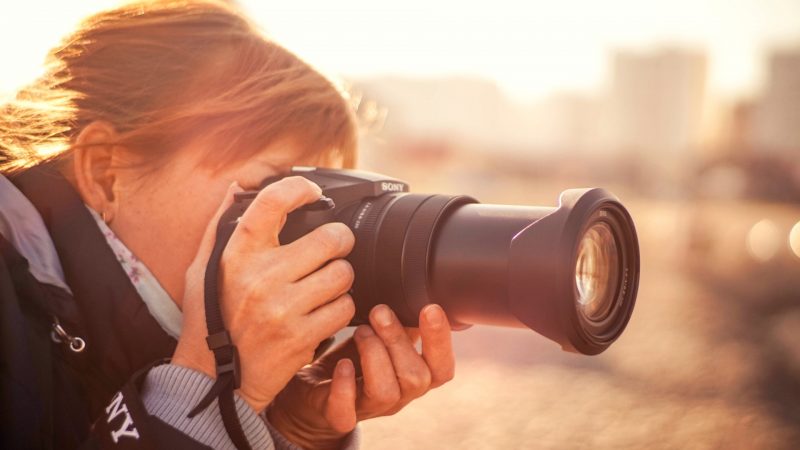 There are a lot more things that will come along once you start this photography business. Things will twist and turn in initial stages but trust your instincts and abilities. Pursue this photography business with all your heart and soul. It might be possible that after some time you will be able to take it as full-time work and become your own boss.
Be open to new experiences, learn and explore and challenge yourself, your creativity in order to be better and competent than before.
Related: 9 Myths About Photography Business You Can't Afford to Believe!
---
Business is never easy. You have to manage every tiny detail of it by yourself and develop a strong streamlined system to be sustainable in the long term.
You can only succeed by being persistent and improving as you go!
Related: How Much Money Do Photographers Make a Year?