For some reason that you haven't figured out yet, 90% of potential wedding photography clients don't end up booking you. You feel like you are doing everything right. And yet, it all seems to be going wrong. Either you have a lot of inquiries, but can't seem to get them to commit. Or, you are not even getting the inquiries, despite your best efforts. Below are some tips and perhaps some new ways on how to get more wedding photography bookings. You have nothing to lose …
Related: Wedding Photography Tips: Guide to a Perfect Dream Day
How to Get More Wedding Photography Bookings
---
Know Your Market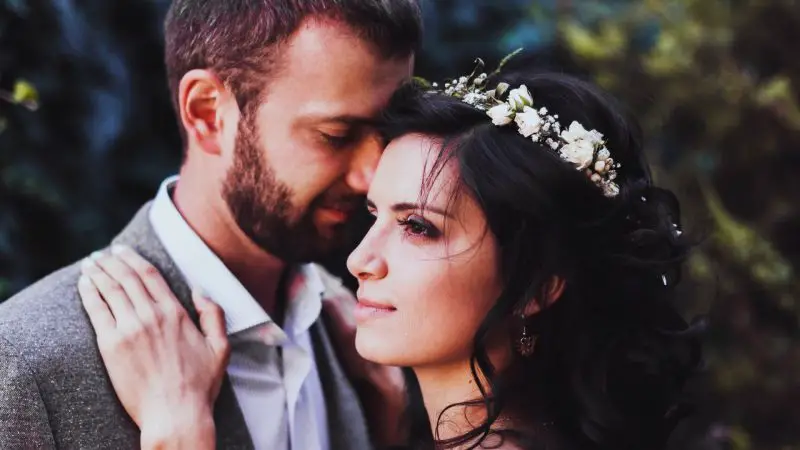 If you are a wedding photographer, you can't market to everyone. You need to know who your ideal client is.
Think about the type of people you are aiming to have as clients and focus on marketing directly to them. For example: is your ideal client – young, trendy and professional?; or slightly older and more conservative?
Tailor-make your marketing approach to fit your ideal client. Have a marketing plan – don't leave it to chance.
It will take some work but will be worth it in the end when you know who you want as clients and how you can reach them.
---
Website and Social Media
Now you know what your ideal wedding client looks like, use available platforms to market to them. Facebook, Instagram, Twitter, Pinterest. Have a social media plan – to target your market, which platform would reach them best.
For example, you might choose some photos from last year's weddings, make a folder and re-tag people. This will gain to you mass exposure. Make sure you have all your contact details on the post.
Make sure you are also easily contactable on all social media. Have the links on your website and keep up to date with current apps being used.
Remember though, the parents of your ideal clients might still read the newspaper – try to get an article written about your business or an advert every now and again to catch their eye.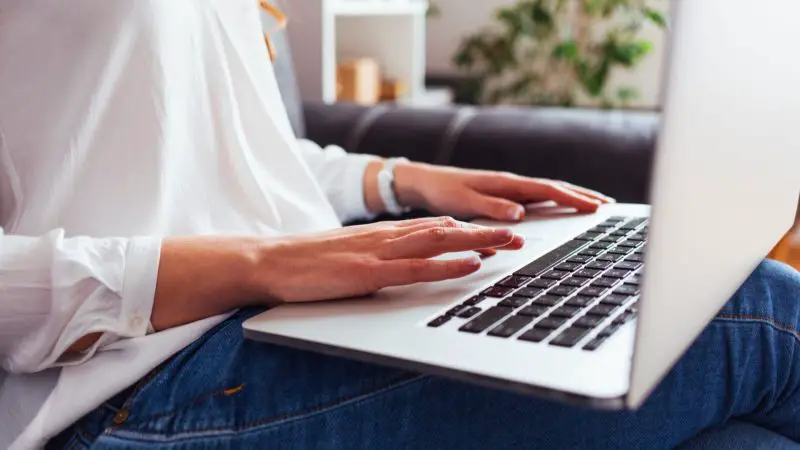 Make sure your website is relevant. There should be NO old information or outdated photos.
It is often the first thing potential brides see  – it must be user-friendly and it must be easy to get in touch with you.  At a glance, it must show your personality and your approach to weddings.
Show potential clients that you understand the wedding process and all the fears that go along with that. Surely many couples have wondered if their photographer will end up being rude to family members and drunk on the dance floor!
Put their fears to rest. Be engaging, kind and have a sense of humor. Inject your personality into your marketing to connect with those all-important wedding couples!
Make sure you have referrals and comments from past and existing clients. Couples want to see proof that you are what and who you say you are.
A good idea is a behind the scenes video of what actually happens at a photoshoot. Put it on your social media.
The more information couples have, the more likely they are to feel comfortable in booking you.
Related: 9 Instagram Photography Tips: How to Grow Your Photography Business on Instagram
---
It Is All About the Portfolio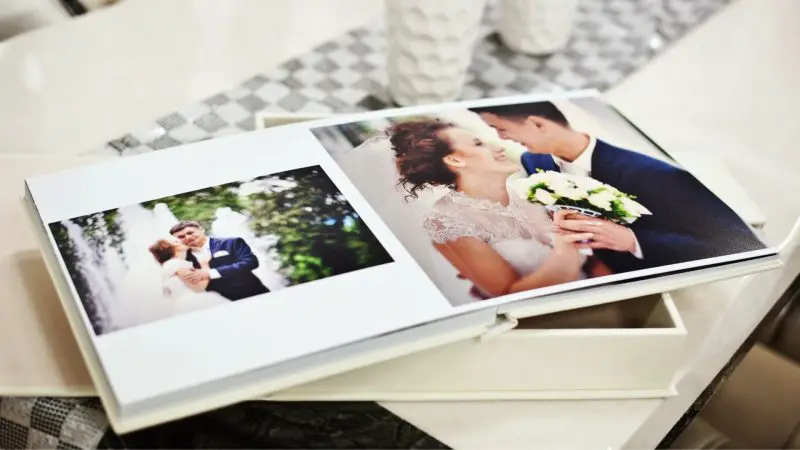 When you are designing your website especially, make sure your portfolio is front and center. The first thing that couples want to see is what you are going to make their wedding look like.
What emotions are you going to make them feel when they go through your wedding portfolio?
This is the output of what you do. Your photographs are an expression of your value as a wedding photographer. You want to create an emotional response from a potential client.
Also, make sure you have a strong couple's portfolio. Other couples want to see that you are used to working with couples and take great pictures that bring out some characteristics of their relationship.
Remember to pick the style you love to photograph and specialize in it. The more distinct your style is, the easier it will resonate with your ideal client.
Also make sure to include engagement, bachelor/bachelorette and other relevant photographs as weddings are only the end product of a long process of events.
Tell a story with your photos – showing a couple's journey with you is a great way to show that you are involved from the beginning and can cultivate long-term relationships with clients.
Related: How to Build a Photography Portfolio?
---
Be a Blogger
Your story and what makes you unique needs to be showcased. Having a blog is more personal than a website or Facebook page. It allows you to connect to a prospective client.
The more you blog the more search engines will find your posts, which means more people will find you.
Use content that is evergreen – content that stays relevant and post consistently. Make it entertaining, but helpful. Have useful tips for brides and other content that will make any couple feel they will be heard by you.
Research by asking friends and friends of friends what they wished they knew before they planned their wedding. Your topics and tips do not always have to be photography based.
The more it seems you know about the whole process, the more comfortable people will be booking you.
---
Response Rate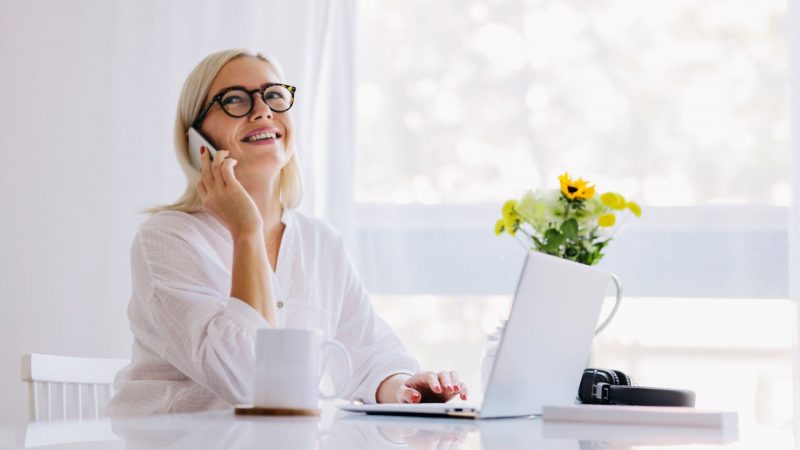 How long do you take to respond to any inquiries?
Do you forget to check your social media or emails almost constantly?
A very quick response rate (within five minutes) will ensure those wedding couples don't just forget about you and move on to the next photographer.
Your competition is just as eager as you to get that booking!
Put an alert on your phone every time you get a work email or inquiry from any other form of social media.
You can copy and paste a quick response, making sure you ask certain questions to get a dialogue going.
Once they respond, you can start interacting with them – this means they are now building up an idea of you as a person and of your business.
Ideally, you should talk to them on the phone – this removes any barrier that is caused by texting.
---
Engage with Potential Clients
Forming that bond with the wedding couple will involve asking questions and listening to the answers.
Engage with clients – know why they want something done in a certain way and offer solutions to any issues they might bring up. When they feel that what they want is the most important thing for you, there is no better marketing tool than that.
Ask for referrals from existing clients. If you form a close bond with a wedding couple, they will want to refer you. When you are at their wedding, look for opportunities. They might have friends who are engaged.
How you conduct yourself at the wedding and of course the photographs themselves all speak volumes and the wedding couple's friends might find it easier to just use you as they will feel they already know you. And send a small gift to those who refer you – it leaves a good impression.
---
Create an Incredible Experience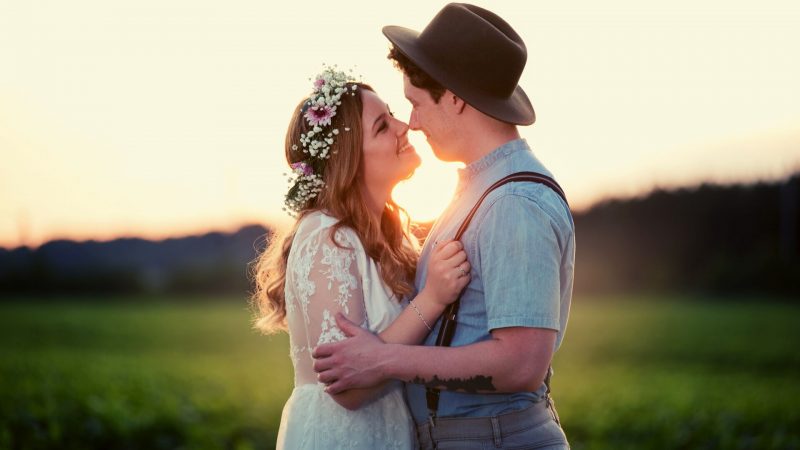 Nothing sells your business, like word of mouth. Creating an unforgettable experience for the bridal couple will guarantee you more business.
You can be assured they will talk about it for ages afterward. It starts before they book with you.
Meet with potential clients face to face. Ask them questions – this shows you are interested in them and it helps you to tell their story.
Don't try to sell yourself to them – find out what makes them tick and about their relationship.
Make a list of questions that you want to ask them and keep notes. That way you can tailor your package to their specific requests – pushing your ideas will only push them away.
Don't even talk about wedding packages till later on in the conversation. When you do, start with the best and work down. Don't forget to ask for the sale. Ask for a booking in a friendly and enthusiastic way and try to pin down a deposit then and there (EFT or credit card) – and book the date for them.
Keeping them in mind during the whole process makes an impact that lingers. Get involved and go the extra mile. Maybe scout out venues for the photoshoot of their dreams.
Make them the star of their own show. Follow that through to the end of the wedding day and you will be part of a memorable occasion.
---
Stay Visible
You want to stay on your client's minds even if they have booked you months in advance.
Offer them referrals from your list of vendors you have built relationships with. Ask them if they want photos for the bachelor/bachelorette party. Most importantly, stay in contact after the wedding.
Both of these strategies can lead to referrals.
---
Get out There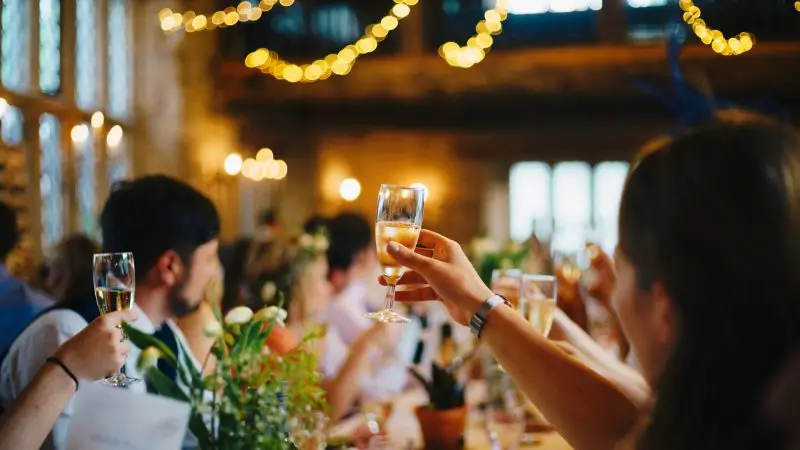 Make sure you are seen at wedding-related events.  Show your best work and connect with couples.
Sell yourself, not only your wedding photography. But remember,  engaged couples are everywhere – try to get involved in any holiday events or charity events where you can gain exposure and perhaps do some good as well!
Offer to take photographs for a charity event and make sure your card is handy in one format or another.
---
Networking
Yes, it is old fashioned, but still the best way of getting your name out there and creating those wedding photography bookings!
Spending time creating relationships with other wedding vendors and photographers ensures you become known in the industry. Face to face contact is important as it creates an impression that other forms of contact does not.
If they know you and like you, they might be the one they call when someone needs a wedding photographer referral.
---
Team Up!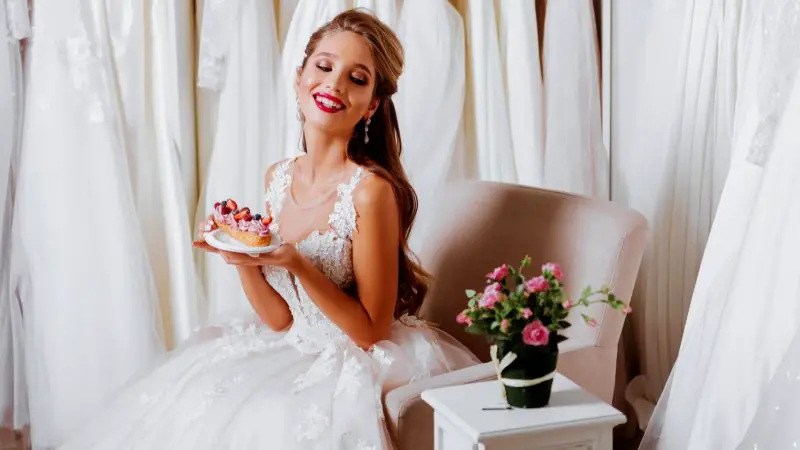 Team up with some bridal shops for instance. When brides come in to try dresses,  then pop in and take some shots. It gives them a taste of what you can do and you can keep following up after you have sent them a few free photographs.
These days, everyone needs a helping hand and forming strong partnerships with other business owners will benefit both of you.
Brainstorm and think of other venues or areas where this could work for you – caterers, venues, party design businesses and the list goes on. Make sure that it is a two-way street and you don't end up giving them exposure while you get nothing in return.
It is better to have a few good partnerships where your ideals and values are the same and you respect each other.
So shop around and selectively build your team.
---
Run Specials/Novelty Shoots
Think about running some specials every now and again. Perhaps if a wedding couple books by the end of (a certain month), you can throw in free engagement shots (if that hasn't happened yet).
Be creative. Think of your target market. What do they like and what would appeal to them enough to give you a call.
Offer novelty photo shoots that you could organize with the bridesmaids and bride to be or the groom and his best men. If you specialize in vintage shots, give away a free photoshoot with everyone dressing up.
Make it fun and different (dress the mother-in-law up as the wicked witch from the west and the bride as Dorothy). Weave a story for them where they get to choose the theme and let the pictures do the rest.
Don't forget to check out what's hot at the moment on social media with celebrity engagements and weddings and use that as a drawcard depending on your target market.
Even if they do not choose you to do the wedding, you have made new connections and opened the door to referrals.
---
Expose Yourself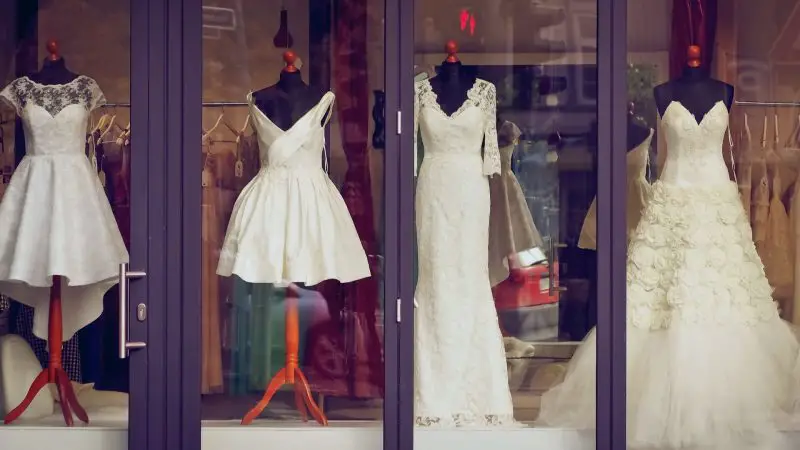 See if you can get your photos on the walls at bridal boutiques, or even doctors' offices or other professionals.
Place your name and website underneath the shots. Bathrooms these days in office blocks are beautifully decorated and classy. A classic shot of a couple or a stunning wedding picture might just do the trick.
Choose some of your best work and start making the rounds. Look for new office blocks going up or new business tenants in your local area and get in there before they finish decorating.
Use your team up/networking skills we spoke about and show your work to interior designers.
Related: 17 Best Websites to Sell Your Photography (With Tips on Most Profitable Photos to Sell!)
---
Open Day/Give-Away
Think of interesting topics that might tweak engaged couples' interest. Have a free open day with a short talk on that topic. For example, what should they ask their photographer before the event?
Team up with another wedding vendor. Get those coming to the open day to promote the event on their social media.
Think of small and more elaborate giveaways to attract clients. Perhaps you can get people to like your giveaway post. Share it and then boost that post online to reach more people.
One of those people can then win the prize which will create a buzz.
---
Use Snail Mail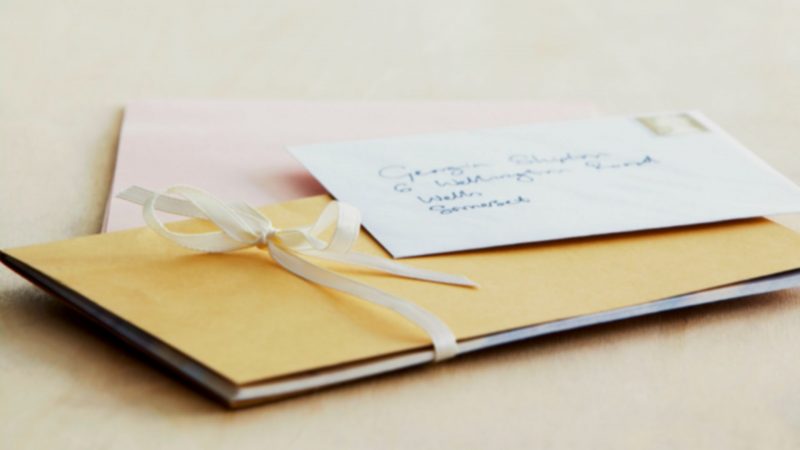 No one is using snail mail anymore. Capitalize on this by sending personal invitations or a package with something quirky and free inside to people to catch their attention. Obviously you would be working off a mailing list you had compiled and not just randomly sending them out.
What a unique way of slowing down the pace and making an impact that isn't on social media.
Use this idea to think of other ways to harness the power of personal attention. Check your local newspaper or community news for engagement announcements – think of sending them an invitation along with congratulations.
---
While there are many ways of closing the sale and capturing those bookings – at the end of the day, the greatest selling point in a wedding photography business is you!
The photographer is the one who has to put the bride at ease – show the best side of the mother-in-law and capture unplanned moments and sweet emotions.
No fancy equipment or slick sales talk will capture your market like an engaging personality and a caring and interested attitude. Weddings are about emotions and focusing on that aspect is likely to get you more bookings and more importantly – more referrals!
Putting the above into practice will take effort and time but there is no easy way to make your wedding photography business work for you. Connect (with the client), capture (a great shot)  and conquer (the market)!
Related: 8 Ways to Make Money as a Photographer in 2019