So, you finally decided to start your own photography business? Hope you have made it through our photography business checklist before getting to this step. Let's presume you have everything you need to start as a photographer. The fun starts now! You can't think of any cute photography business name ideas?
There is a reason for that.
Choosing a name for anything can be difficult, but it can also be entertaining and exciting especially if you are naming your own business. ( 7 Tips for Naming Your Business )
Before reading you should probably check our in-depth guide on how to name your photography business. With it, you will be able to create a basic idea of how your photography business name should be structured.
No matter if you plan to have a photography business located at your home or a high tech professional studio in the city, you will have to create a cute, fun and an engaging photography business name.
Let's get straight to it!
Related: Is Photography a Good Career For You? Top 15 Warning Signs That It's Not
---
7 Tips For Developing Cute Photography Name Ideas (Examples Included)
---
1. When Is It Appropriate to Use a Cute Name for a Photography Business?
Well, the answer depends on what type of photography you created your business model. You probably won't just focus on one type of photography genre.
You need to have at least 5 photography specializations.
Let's name the most popular ones that also bring the most profit:
Portrait Photography
Nature Photography
Newborn Photography
Wedding Photography
Food photography
Beauty Photography
These are just some of the most popular types of photography (click to see the most profitable photography niche). With any of these photography specializations, you can use a cute photography business name.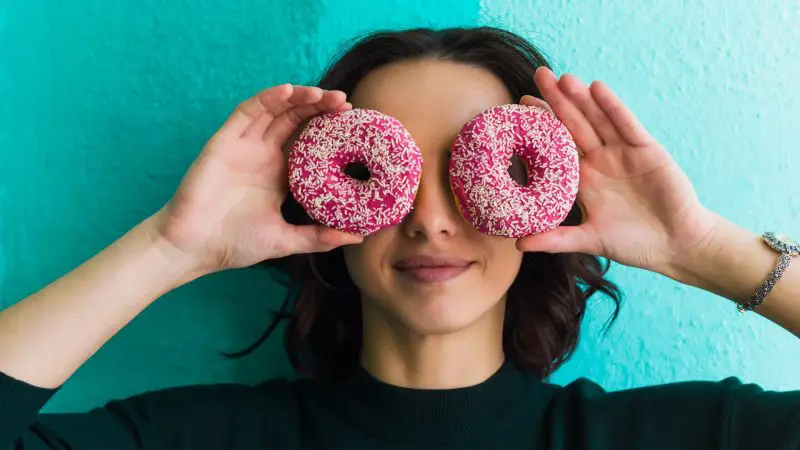 Clients love to feel happy and secure when there are doing business.
Why not give them a sense of comfort and happiness when introducing your business and your services to them?
Always think ahead. Use a cute name especially with these photography genres.
You are probably having doubts about portrait, wedding and beauty photography. Clients that use these services care about how they look. Every single one of them wants to look cute on every photograph taken.
Think about it.
Even if they are coming to take a photo for the CV, they want to look cute and appealing in their job application. How they physically present themselves to the employer also matters.
Looking happy and cute is better than a serious and lifeless expression on the photograph.
Don't get us wrong, cute doesn't mean childish. By a cute photography business name, we mean a fun, witty, catchy and an engaging name. That cute name needs to have a sense of professionalism in itself.
---
2. When Not to Name Your Photography Business with a Cute Name?
This brings us back to the types of photography. Almost the same answer, it depends on the type of photography you based your business on.
You can exclude the examples above.
Don't get us wrong you don't have to use a cute name for the examples above. But it is preferable because you are taking pictures of live people or animals. Most of them prefer cute stuff.
You probably started to see in which direction this answer is going. Any type of photography business that takes pictures of a live being can have a cute name. On the other hand, don't use a cute photography name for inanimate photography style.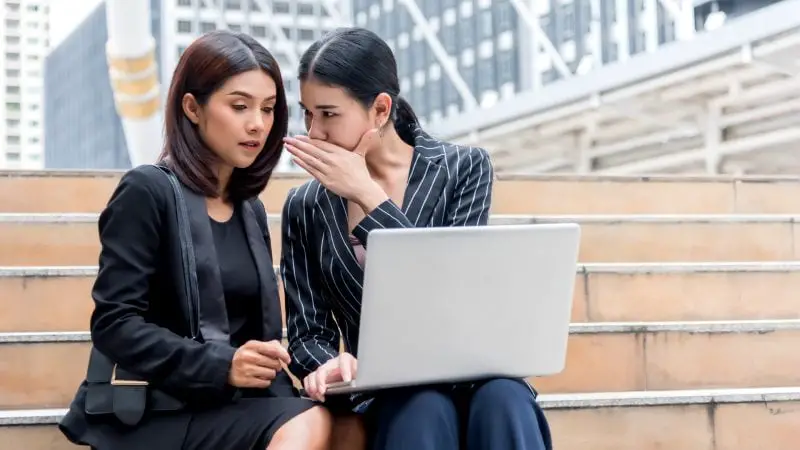 ---
Here are a few examples:
Commercial photography and advertising photography
Architectural photography
Documentary photography
Photojournalism
Conceptual/ fine art photography
War photography
Aerial Photography
If you are planning on doing this kind of photography business, you must avoid using a cute name.
Commercial photography and advertising photography is all about appearing serious and professional as much as you can be. Clients are mostly some products that you need to present to the audience. The product must appear to have outstanding quality.
This means clients if they pick you based on the name will look for something ordinary and more "serious". If you are doing this kind of photography, you will probably have something related to it in the name itself.
Imagine having a cute name for your business and being a war photographer at the same time. It just makes no sense.
Here is the thing.
If you are not planning on taking photographs of live beings don't use a cute name. For inanimate type of photography business name, you need to include something that relates clients to it in the name itself.
Related: 8 Mistakes to Avoid When Naming Your Business
---
3. Make Sure It Can Be Copyrighted (Some Common Words Can't)
To tell you the truth copyright is a mess right now.
In short, you can't copyright a name, but if you use that name in the business to avoid confusion in the market place you can get a trademark for that name.
Trademarking is important if you are thinking about building something and branding it. You need to check with United States Patent and Trademark Office. Use their website to check if your photography name is available to trademark.
If you are not located in the USA, you can use Trademarkia. This website covers almost every country and offers lots of information.
If your photography business name causes a confusion you will not be able to copyright it. Single words are almost impossible to copyright so avoid using just one word for the photography business name.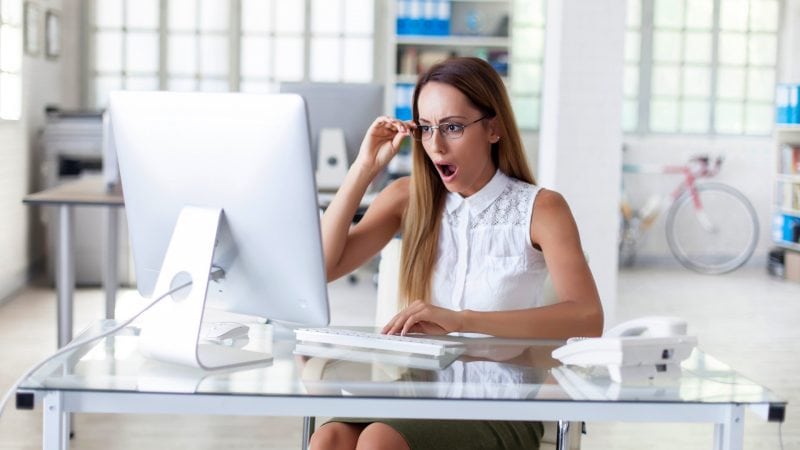 To avoid any confusion, use words that are related to you. People often include their name or initials. You can combine that with your photography specialization to get that perfect name.
To get that cute name you will need to stand out from the others. You will get that by using common sense and being creative. Also, as always keep it simple and short.
---
4. Make Sure Your Cute Photography Bussines Name Is Not Copyrighted to Avoid Lawsuits
When searching for a name always do some research to see if anyone is using that name.
Trust me when I say this, you will be amazed how many names are already taken. Even in your city, you will need to do extensive research to see if anyone is using your desired photography name.
Having a lawsuit when starting your photography business is really hard. It requires a lot of money to start a photography business. All of the paperwork you have done is already under that name. Imagine having to change everything if you lose the lawsuit.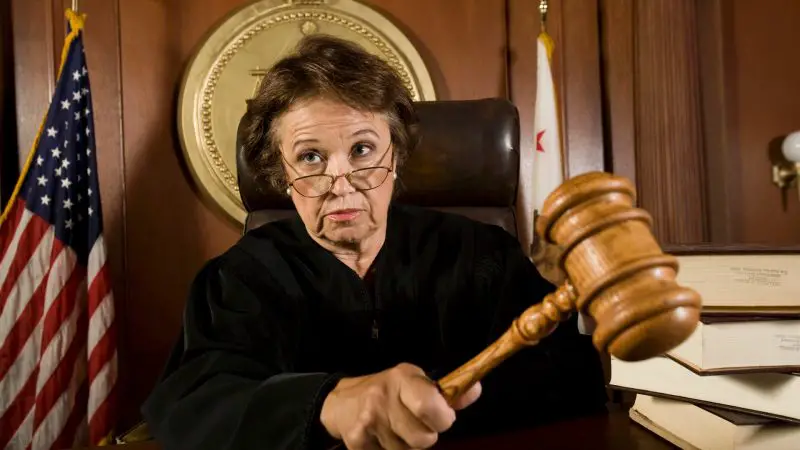 Regardless of that, the loser will pay the dispute and the advocates. This could all happen if you don't do some kind of extensive research to see if someone is already using that photography name.
Changing the photography business name after acquiring customers and getting yourself marketed would be business suicide.
It would be worse then a new start because if the customers would hear about the lawsuit they would probably avoid you in the future. You can explain to them all you want what about happened but in the end, they will never come back.
This is mainly because no one wants to do business with someone who is spending time at the courthouse. So, don't be lazy and do some local and online research about your photography business name.
Related: Photography Laws: Can a photographer use my photos without my permission?
---
5. What You Think is a Cute Photography Bussines Name Might Seem Offensive to Someone
These days almost everything seems offensive to some people.
People are just searching for an excuse to create drama and feel offended. Nevertheless, you need to avoid offending anyone.
You are probably asking yourself if you choose a cute photography name for my business how can you offend anyone?
Here is the thing. Maybe your cute photography name means something different in some other language. Also, some names can insinuate something different then what you actually meant. Context is everything.
---
To avoid offending someone do not use these types of words:
Swear words
Sexual connotation words
Religious affiliation words
Sensitive words
You can avoid using three types of these words easy, but the problem lies with sexual connotation words. This is a little bit hard to explain.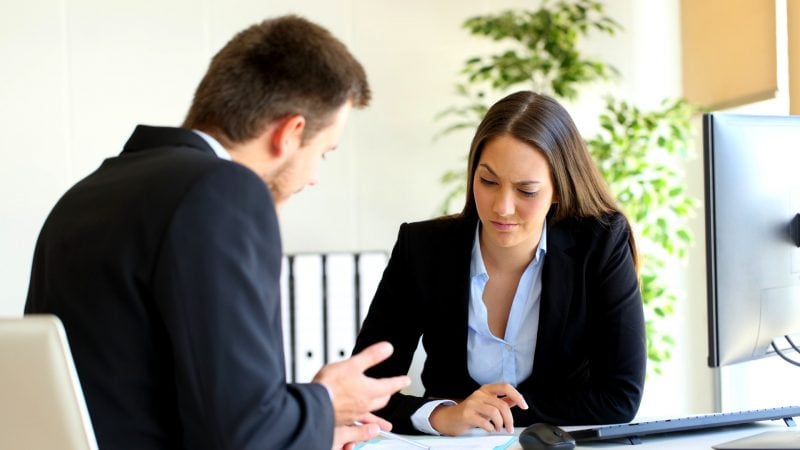 Related: How To Deal With Difficult Photography Clients?
Some people see sexually suggestive words and shapes everywhere. You would never think that the name "Shirtlifter" is offensive to someone.
Guess what?
It is.
That word is offensive to homosexuals in some parts of the world.
Sexually inducive content is hard to research but you have to do your best.
The most dangerous words to use is anything related to religion. Just avoid using this if you don't want to put yourself in any danger.
Also, don't worry, when applying for a trademark they will check your desired name to see if it is offensive. This doesn't let you off the hook. There are new trends appearing every day.
Things that weren't offensive 2 years ago are offensive today so be careful.
---
6. How to Create a Cute Photography Bussines Name, What We Are Looking For?
First of all, we need to establish what the word cute even means.
The results for the words cute that we got from Google was this "attractive in a pretty or endearing way".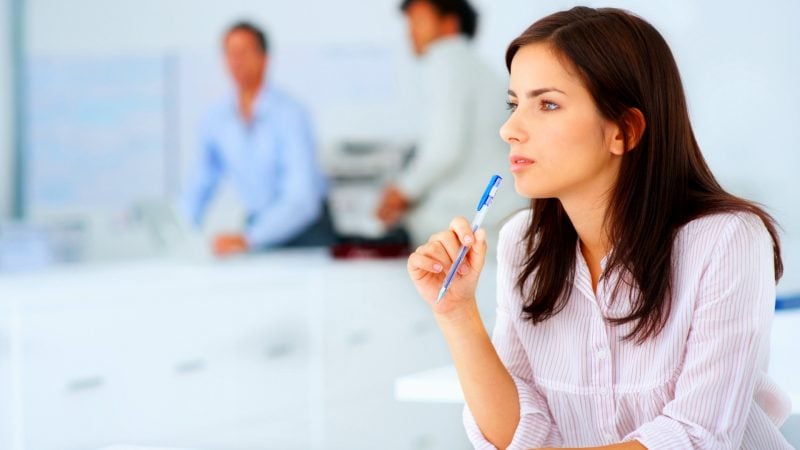 Now how to create a cute photography name?
We are going to give you tips that will be your guide in creating that perfect cute photography business name.
Let's get straight into it:
Emotional words
Photography terms
Personal type of photography terms
Short and simple
Use your name
Add some humor
Rhymes
Sweet and attractive words
Take a piece of paper and a pen.
Now you need to brainstorm your best photography name. Write everything you like and then slowly start to eliminate.
When you are left with 10 solid photography names try connecting them and see what you will get by combining them.
Try different combinations until you are finally able to find the best photography names. This process will take some time, but you are the only one who can do it.
Never give this task to someone else because no one can do it for you. You need to be the creator of your cute photography name.
Don't get us wrong, you can ask for an opinion but in the end, the main decision needs to yours.
Remember what name you are trying to create. It needs to be attractive, timeless and fun. It would be best if your name can speak to the clients about what services you can offer.
This process is hard, but you can do it!
---
7. 101 Cute Photography Business Name Ideas (Examples to Get You Started)
Here are some cute photography name ideas so you can have a better understanding of this topic:
| | |
| --- | --- |
| Let Love Photography | Sees the Day Photography |
| Pin Me Up Photography | Lovebirds Wedding Photography |
| Swim Snaps Studio | Precious Things Photography |
| Photography for Good | Girl In The White Dress |
| High Click Photography | A Beautiful Moment Captured |
| Art And You In A Flash | Click Studio Captures |
| Camera Shot Photography | Fade To Black Photographers |
| Color Shot Studio | Face Print Lab. Picture Perfect Moment. |
| Photo Pick Studio | Weddring Photographers |
| A Fine Portrait | Digital Track Lab |
| Click And Shoot Studio | Moonlight Photography |
| A Lasting Impression | Its All About You |
| Refined Golden Captures | Foxy Silver Snapshots |
| Have Fun With Our Photo Studio | Best Shot Picture Gallery |
| John's Light Photography | Wild Image Photography |
| Happy Photography | Say Cheese Photo Studio |
| Lind Justin Photography | A Beautiful Self Portrait |
| Flawless Coral Photo Shoots | Its All About Moments |
| Angelic Blossom Exposures | Sublime Pearl Smiles |
| Soulful Memories and Co. | Delighted Pics |
| Intriguing Illusions | Capture the Moment |
| Curious Captions and Co. | Sixty Seconds of Love |
| Invigorating Scenes for you | Fascinating Photo Flashes |
| Nick with his Pic | Thrilling Animations Photographers |
| Wide Angle Lens Photographers | Click Away with the Camera |
| The People with the Lens Element | Unleash with a Flash |
| Point and Shoot Enterprises | Focus and Filter Pictures |
| Zoom it right away | Manual Setting Photographers |
| Optical Shades Pvt Ltd. | Get it made with the Shutter Blade |
| The Single Lens Reflex Services | Backlighting Pictures |
| Light Bracketing Services | Laura's Photo Studio |
| Romantic Clicks with Coco Warren | Zoom the Lens with Sabrina |
| My Special Tripod Studios | Candy's Special Photo Shoots |
| Strike a Pose with the Masons | Peter's Lights and Flashes |
| Pose like a Perfectionist with Tracy Stevens | Howard's Magic Pictures |
| The Cameron Dark Pic Services | Robert's Shutters and Flutters |
| Edward's Framing Illusion Studios | Superb Shoot Me Services |
| Dream Wedding Studios | Fun and Frolic Photography |
| Celebrations in Full Swing | Precious Love Studios |
| Now and Forever Photo Studios | Pics, Presents, and Parties |
| Take a Classic Snapshot | Photos with Diamonds and Gowns |
| The Ultimate Picture | Cakes and Cream Studios |
| Flashes with Scented Candles | Click a Romantic Pic |
| Lovely Chimes Photographers | Photo Shoots with Blossoms and Bouquets |
| Stylish Pics Studios | Jeff Stevens Magic Poses |
| The Fashionable Era | Pose with the Stilettos |
| Shrugs and Skirts Photography | Model in Boots Photo Studio |
| Vintage Fashions | Polka-Dots Studios |
| Go with Neon Poses | Patchwork Portraiture |
| Splash on the Cocktail Dresses | Pristine White Studios |
| Floral Design Photography Services | |
These are examples of different photography types. Hope with this you will get a better understanding of what you need to do.
---
Remember This Process Is Not Intended to Be Stressful, It Can Also Be a Lot of Fun
We have provided you will all the necessary tools need to create that cute photography name.
Follow the list from the beginning and minimize your mistake when choosing the best photography names.
There is no hurry, take your time, ask your family for an opinion on the name. Talk to them and make your decision.
Hope you will find your timelessly cute photography business name you have been always looking for.
Best of luck!
Related: Profitable Photography: How to Get More Photography Clients