What a photographer needs to get started? To be honest it is not simple to answer this. Photography as a profession is full of diversity. Among these options, is working autonomously, for events, rural photographs, newspapers, magazines or advertising agencies, working outdoors or in a photo studio, etc. However, to work as a photographer requires more than a camera, you must have both material and personal resources.
Equipment Needed to Start as a Photographer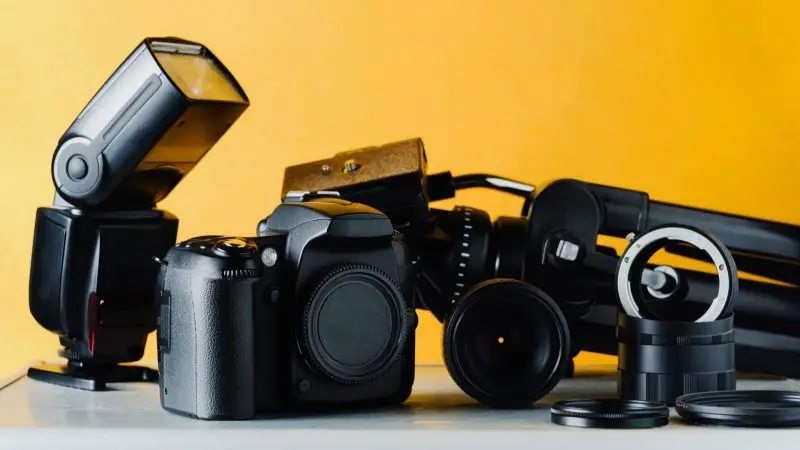 It is necessary to bear in mind that the most important thing to start as a photographer is not the amount of equipment or tools you need have, but how you will use the equipment and the amount of skill you have accumulated over the years. If you are passionate about photography and you don't have all the necessary resources, you can find other alternatives. Replace what you need with another tool that will help you get good results in your job. In photography, you must be creative and ingenious to succeed.
---
1. Camera Choice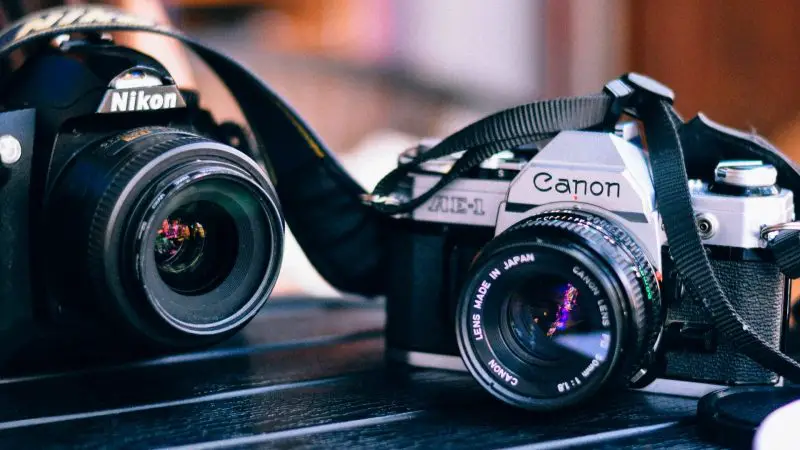 The choice of the ideal camera can seem a bit daunting. Basic cameras that are used only to focus and capture are useful for a beginner. When starting to work as a professional photographer, you must use a professional camera. An SLR camera with an individual lens. This type of camera will allow you to capture exactly what you see in the viewfinder of the camera. It will have better quality with the resolution of the photographs, that way you can take control over what you want to capture.
Related: Is Buying A DSLR Worth It?
To find the ideal camera for you, you should investigate different brands. Read about the camera in detail, its capabilities or consult a professional. When choosing the camera regardless of the brand you should make sure that it covers the needs of your business and the types of photographs you are going to dedicate.
For sports, a camera with very high shutter speed is required. With artistic photos, you can choose a camera based on celluloid instead of a digital capture camera. With photo portraits, you need many megapixels and for events, you need a camera that has an excellent performance in conditions where there is little light.
Related: Is Canon Or Nikon Better For Beginners?
---
2. Lenses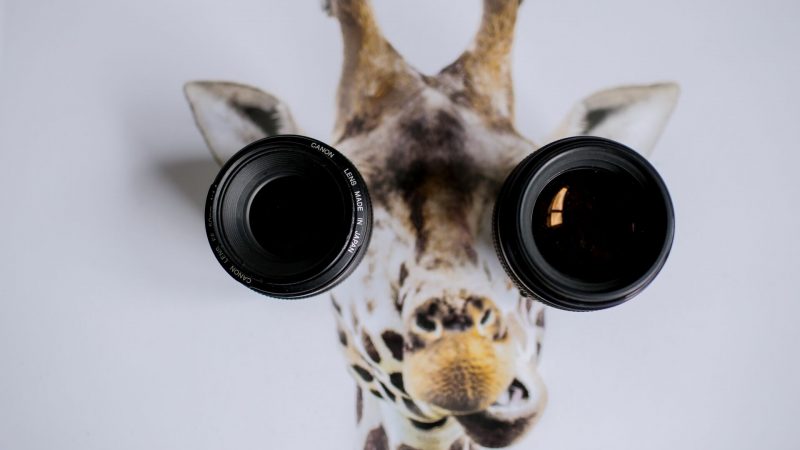 You must have several types of interchangeable lenses. They will allow you to achieve that perfect photo you wanted to make. You will need a different kind of lens depending on the type of work you want to do. For example:
Telephoto or zoom. It will allow you to approach distant objects. This type of lens is essential for photographs that require long-distance captures, such as sports photography, newspaper photographs, in rural places with animals, etc.
Wide angle lenses. It will allow you to capture a long extension and are very useful for landscape photography.
Medium-range lenses. It is generally used for portraits.
The special lenses: fisheye, extreme telephoto, image stabilization and night vision can also be useful for your business, but it is not the most important and necessary thing to start with.
Also, you can check out our lists of the best lenses for Nikon, Canon, Sony and Olympus cameras.
Related: 8 Reasons Why A 50mm Lens Is All You Need For Amazing Photography
---
3. Flash and Lighting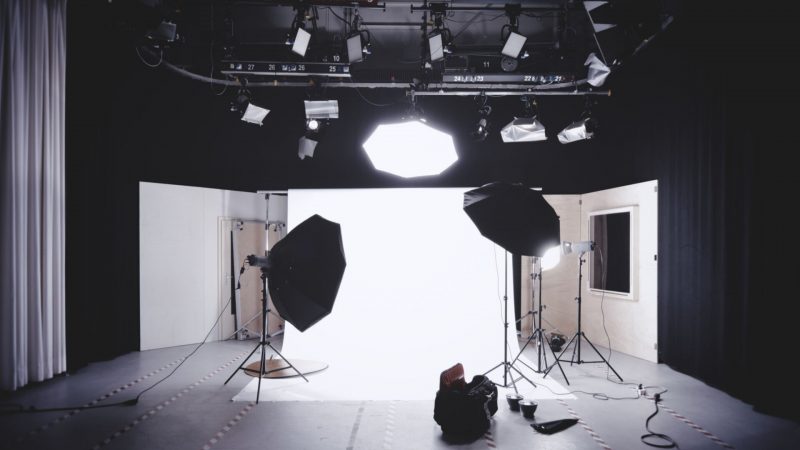 If you want to have your own photography studio you will need artificial lighting. You will need a fixed lighting system. In the event that you are taking nighttime shots or in dimly lit places you may have to use a strobe flash. Also, some jobs may require a remote shooting flash.
Related: Top 6 Best Portable Photo Studio Boxes In 2019 | Photo Light Boxes
---
4. Tripod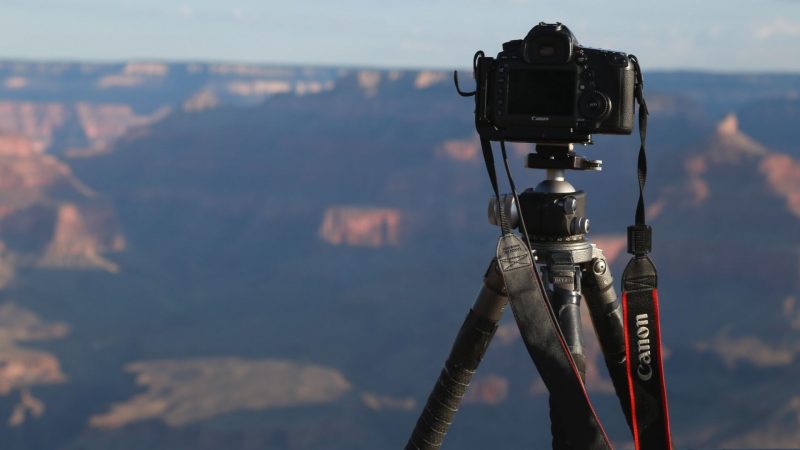 For most types of photography, a tripod is very necessary to give and maintain the stability of the camera. There are several types of tripods that vary both in price and size, from a few centimeters to meters in length. As for its weight, there are lightweight, portable in the backpack or weather resistant.
Related: Best Tripods For Photography In 2019
---
5. Computer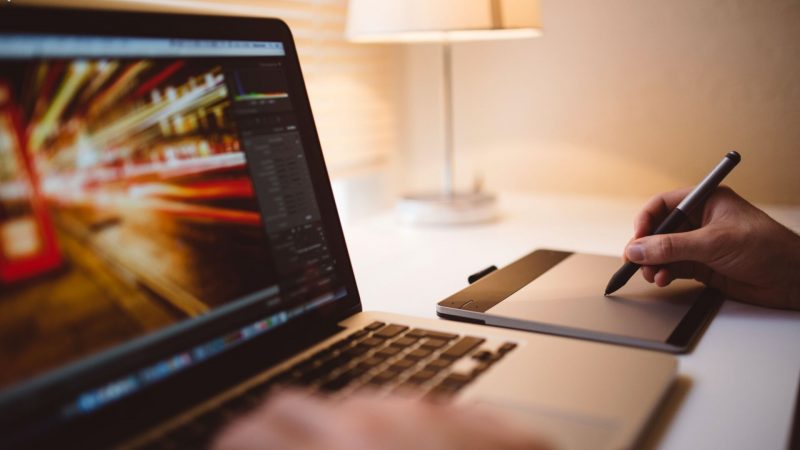 The computer is fundamental to the work with photographs. This is especially important because digital photographs are here to stay and in demand. The computer will be of great need to upload the digital photographs to your computer. Later, through an editing program, you can edit and polish the details of the photograph and make your work more impeccable.
The software needed to manipulate digital photographs requires large amounts of computer memory.
Related: Outsourcing Photo Editing Services For Photographers Debunked
---
6. Get a Place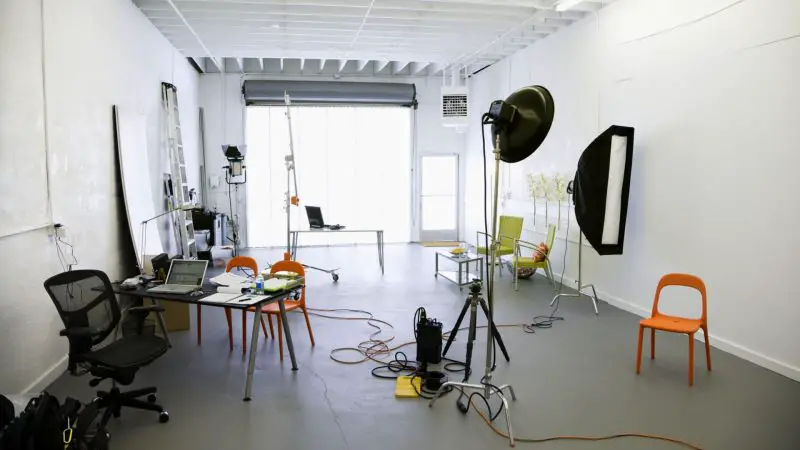 The place you choose to start your work should be spacious but above all comfortable. Space must be wide enough so that you can have all the necessary equipment. There needs to be space for several people so that they can enjoy some comfort.
Space also influences the lighting. Small space creates excess light and shadows. In addition, if you opt for a relatively small space, you will not have the comfort you need in the event that your future client has several companions and feels that you do not have enough space for them to feel comfortable.
The place should also be attractive so that your customers can feel at ease. It can also include chairs so that people can sit down and not cause distractions while walking through the studio.
---
7. Backdrops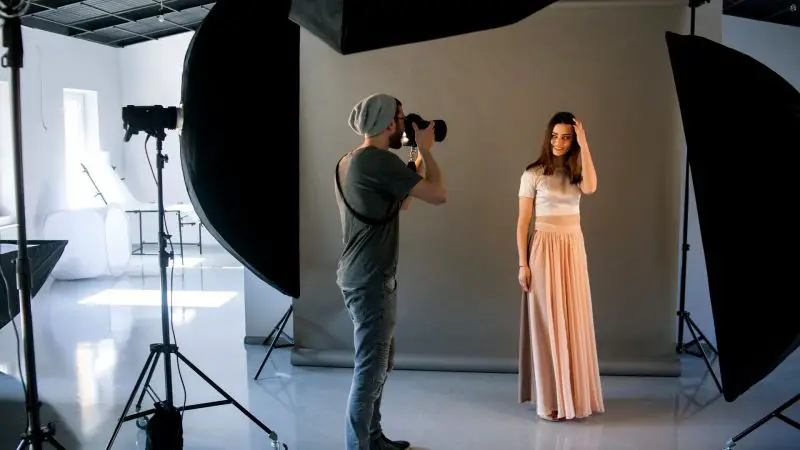 Every photography studio always has a diverse selection of colorful photo curtains. The most necessary are those with solid colors. Curtains or backgrounds should not be neglected as this will give an unprofessional appearance. The curtains must fit in to achieve the full structure.
---
8. Makeup and Accessories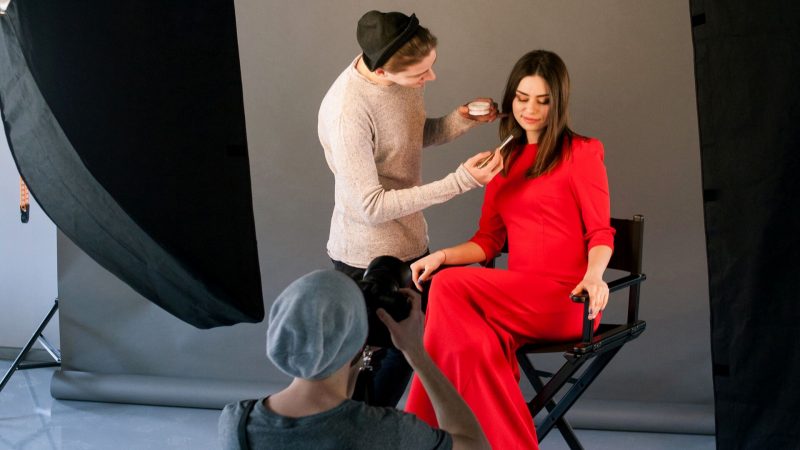 You must have access to makeup because clients always want to look fantastic in their photographs. They don't always carry their own makeup. In addition to that, the makeup can eliminate the reflections of the light and the excess of brightness that is often reflected in the skin.
Hire someone with the knowledge to apply makeup. You can also learn how to do it by yourself. Provide a mirror, this will have many benefits. Consider the option of having accessories in your studio that can be useful for photographs, such as hats, bags, jewelry, etc. This way your clients will be satisfied with your attention. They will recommend your services to other people because of your excellent services.
---
9. Fan
This is useful for photographs with models, as this will help give movements to the hair at the time of taking the picture.
If you want to find more photography accessories, you can click on our recommended gear page.
---
Qualities That a Photographer Must Have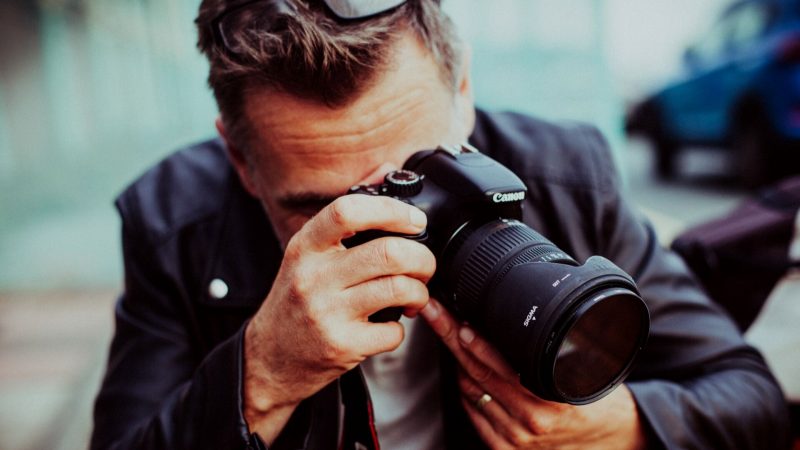 People usually look for photographers with educational credentials and technical skills in the field. They look for people who have an artistic eye capable of easily understanding the composition of the photograph, or simply the ability to use colors, shadows, and light to take incredible photographs. Photographers also need computer skills to be able to handle the work required for post-production and also use photo-editing software.
---
Training
If you do not have a university degree as a photographer, at least you must have the proper training and experience, as well as the skills previously developed before rendering your photographic services for someone else.
Related: What Training Is Needed For Photography?
---
Authentic Style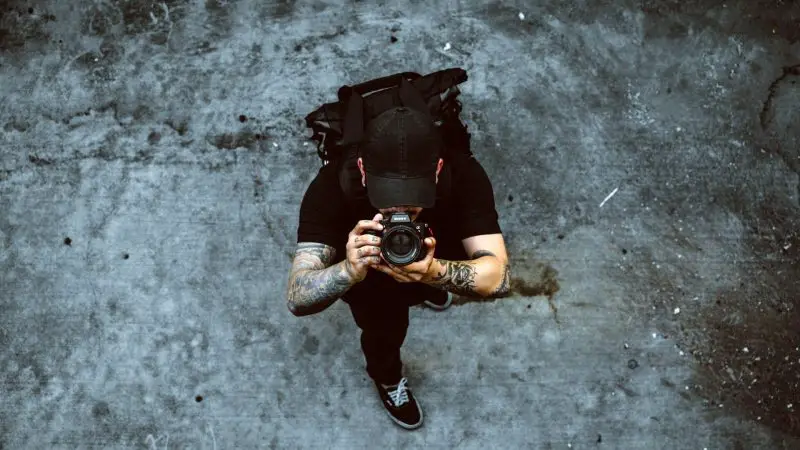 Having an authentic style of photography is not that complicated. Work with what suits you the best and don't copy others. Have a portfolio that represents you, always do what you want and never try to imitate a recognized photographer. Remember that people should choose you for the quality and originality of your work and not because it is a copy of another professional.
You can be inspired by other photographers, but you should never plagiarize or try to imitate them. It won't make you stand out and you will always be compared to someone else. Create your own compositions with the tones that you like. Ask your costumers what they like and what bothers them when they are using your services.
---
Creativity and Imagination
A true artist must have a highly developed potential of creativity and imagination. These two qualities are indispensable for artistic work. Creativity together with imagination is responsible for promoting the constant creation and making each detail a work of art and a totally unique work.
Related: 30 Creative Photography Ideas For Beginners: Get Creative With Different Photography Styles
---
Portfolio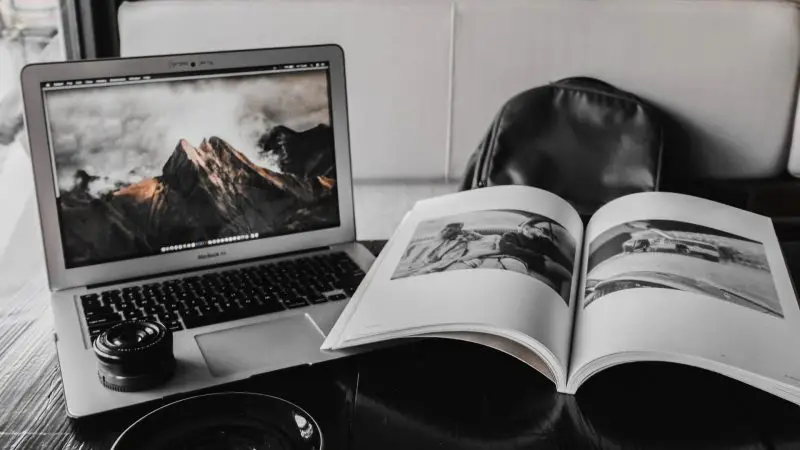 You must have a portfolio of all your work or only the most relevant and prominent photographs you made. To start, you can include the photographs you have taken, either some photographs that you have taken of friends or family. The portfolio will be useful so that people can see and know your work and indicate a reference to the photograph they would like you to make.
You can not start as a professional photographer without having a web or portfolio. An online gallery with your work samples is the opportunity to make yourself known to clients. Use a web page or social networks to show your work.
Related: How To Build A Photography Portfolio?
---
Passion for Photography
If you are not passionate about photography, you can not make your work impeccable and you won't get very far. If you do not feel passion for photography, you will not have enough motivation get better, much less be happy living in this career.
Related: 13 Reasons To Give Up Photography Business And Do Something Else
---
Be Optimistic
This quality is what will serve as the engine. Being an optimist will help you not to abandon it at the beginning, it will help you overcome obstacles to be better and continue learning. Situations will not affect the desire you have to continue doing what you like, being optimistic is what drives you to keep trying, being optimistic is what will make you understand that there are good days and bad days because at the beginning nothing is easy.
Related: 23 Photography Quotes That Will Give You Hope In Photography
---
Dare to Take Risks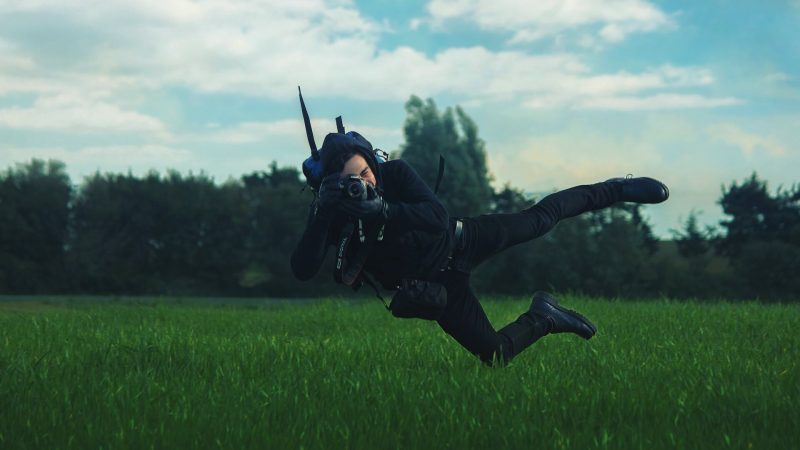 Always try new things, explore new angles and sometimes leave your comfort zone. When you create innovation, it will differentiate you from others. Dare to skip the rules, be free to make mistakes because those mistakes are what will make you grow as a professional. Try to do what nobody in photography has done.
Related: 6 Most Common Phone Camera Mistakes Everyone Does
---
 Ingenuity and Intelligence
An ingenious person always seeks solutions. If he forgot to take a tool with him, he is able to solve it and replace it with something else. If the location is not available to take a picture, you can find another similar place and look for the solution to carry out the scheduled photography.
---
Never Stop Learning
Even if you already have some experience, there is always something new to learn. People greatly value those who have concerns and who are always reinventing themselves.
---
Can I Start Photography from My Home or Is a Studio Necessary?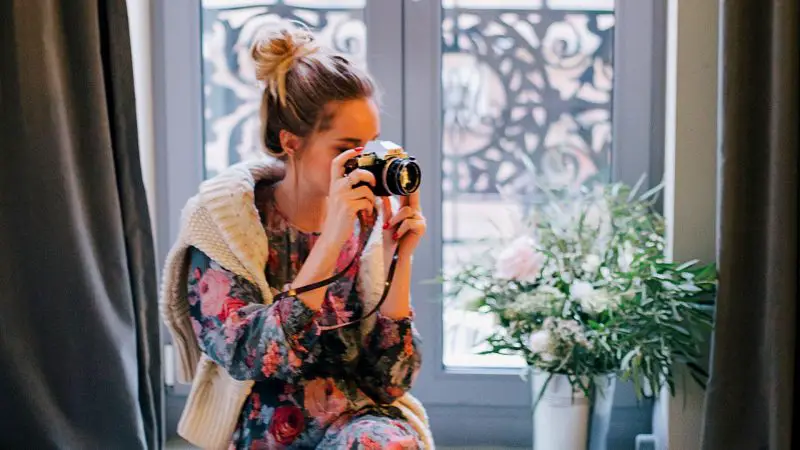 If you have a large space at home you can do it from there. If the space is too small it is not recommended, as it will be uncomfortable for both the clients and the photographer. The most ideal is a studio since there are not so many interruptions.
---
What Should I Take into Account If I Want to Have My Own Photography Studio?
If you have all the equipment to start your photo studio, it is important that you also have legal documentation of your company to be prepared legally.
---
Have a Business License
To start a photography business at home or in a studio, you must have a valid business license. The requirements that are needed to obtain a commercial license vary according to local ordinances and the country.
---
Having Commercial Insurance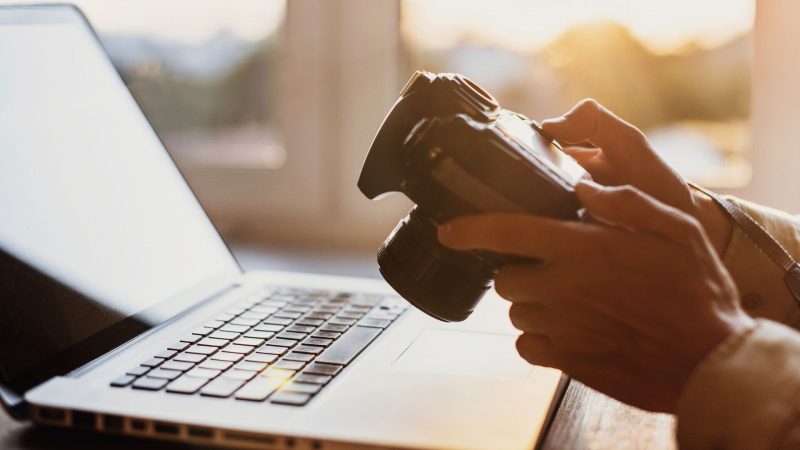 A photography business or any other type of business must have commercial insurance. By having social security, you can have broad general coverage of liability, theft, and coverage for damages and commercial coverage of commercial property content.
The extensive liability coverage covers personal injuries and property damage for which the photographer is legally responsible. Coverage against theft and damage and coverage of commercial property content covers the photographer's equipment and the workplace equipment. In this way, you will have the protection of all your work tools.
Related: Should I Make My Photography Business An LLC?
---
Create an Attractive Name for Your Photography Studio
The name has to be attractive and you have to identify your work and the style of your work. A creative name will help you attract the attention of people and future customers.
Related: Best Photography Names: How To Name Your Photography Business
---
You Must Promote Your Studio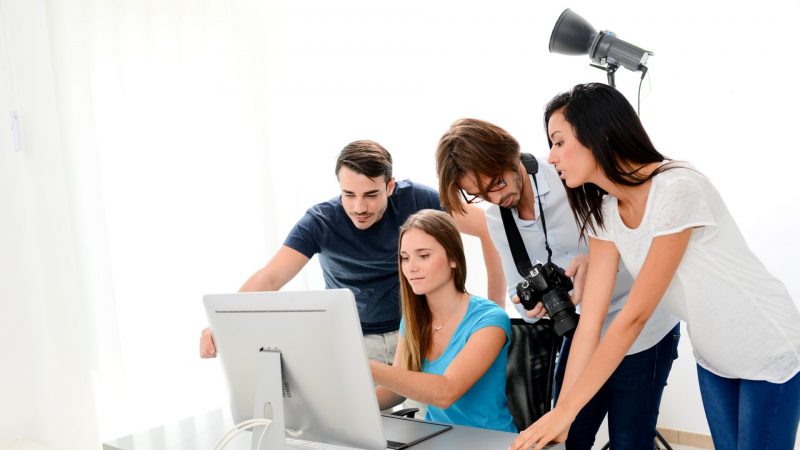 Once you have established your workplace, the props, and the name of your studio, it is time to start promoting your photography studio. First of all, before starting the current promotion, you should make a list of all the strengths of your photography studio, for example:
Why would the client want to go to your photography studio?
What things does it offer that others do not have?
You should also include contact information such as a telephone number where you can be contacted. Then clients can schedule an appointment or get more information about your services. You must also include the address of the photo studio.
Related: Profitable Photography: How To Get More Photography Clients
---
Establish Prices
Prices are very important for the growth of your photography studio. A very high cost will cause the impression that you are a greedy person. It will possibly make you lose customers immediately. In addition to them, with low prices, you will generate very little profit.
You need to create reasonable prices. Forget about the competition and put yourself in the shoes of your future clients. It is better if they turn to you for the quality of your work and not for the economics of your work.
Related: How Much Money Do Photographers Make A Year?
---
 Create a Web Page or Some Accounts in Social Networks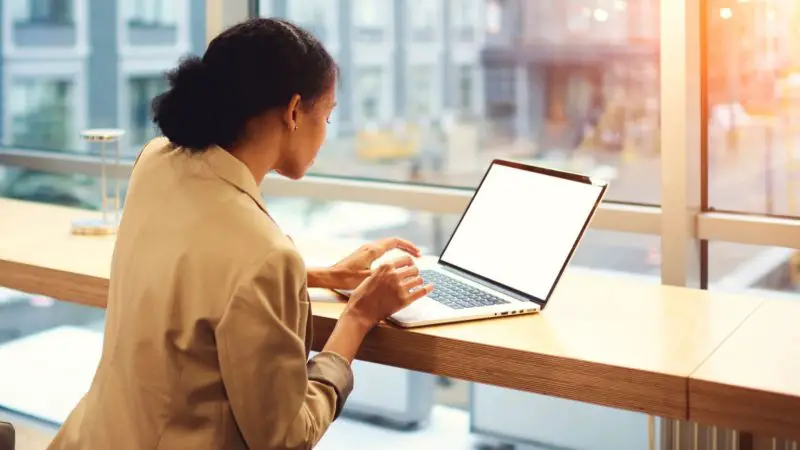 This will help you to show a bit of your work and information. People will be aware of your work and your study will be much more recognized.
Related: Pinterest For Photography Business: Best Platform For Photographers?
---
Tips:
Offer good treatment to your clients with kindness and respect. Find a way to refer to them as Young, Miss, Mr., Mrs., friend and even by their first name.
Always act with enthusiasm. People will be willing to recommend you to others if you show a positive and friendly attitude.
Offer your clients the freedom to express their ideas and select their curtains or backgrounds, their makeup, etc. Although you can also share your personal opinion about it.
Never take your personal problems to work. The clients are not to blame for what may be happening.
Find the way to always offer the best work.
Try to deliver before a deadline, this will demonstrate professionalism and responsibility.
Formulate a work schedule. This way you will be more organized to serve your clients and to do the editing work you have pending.
---
Hope our list and tips will help you in creating your own photography business. Always listen to your clients and be nice to them. Best of luck with those photo-shoots!!
Related: How Much Does It Cost To Start A Photography Business In 2019?