Can you master photography all on your own? If yes, then what exactly do you have to do?
Do you need a degree or can things work for you without one?
Today we are going to help you answer all of these questions and finally get your photography journey started. But before we go any further, you have to figure out why do you want to master this art in the first place?
Is it just a hobby that you adore and you would be happy to sometimes share the amazing pictures with your friends and family? Or do you want photography to become your full-time job in the end?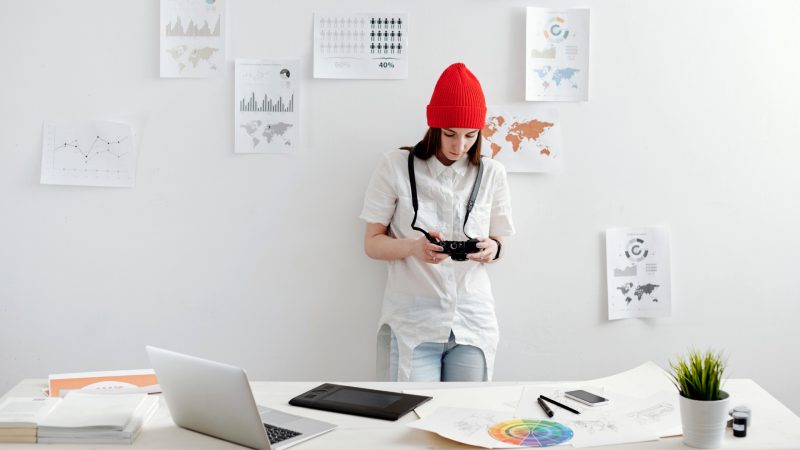 Of course, depending on whether you choose one path or the other, the ways in which you will be learning photography are a bit different. If you want to become a professional, then be ready to spend hours and hours on learning, trying, failing and trying again.
However, the great news is that you can totally learn photography all on your own, even if you want to become a professional. Moreover, quite a few world-famous photographers have no degree and have learned practically everything they know all on their own but you need absolute dedication to be able to achieve that.
Ready to try?
---
How Can I Learn Photography on My Own?
---
1. Get to Know Your Camera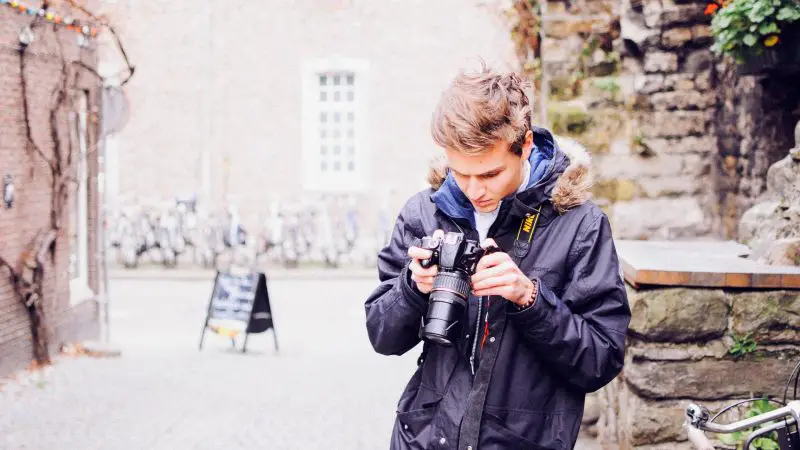 Ok, ok, first you certainly need to get the right 'instrument'. However, that does not mean that you would have to invest in a really expensive model from the very beginning. There are great options for the lads that are just getting started. Moreover, let's not forget that nowadays a photographer can use a smartphone to take amazing pictures. So, the choice of the camera is totally up to you.
Related: Top 10 Best Smartphone Cameras For Photography In 2019
If you want to see our list of cameras, lenses or camera bags for beginners or professionals go to our recommended photography gear section. We made a detailed review of the best cameras for every photographer.
But once you find 'the one', you should certainly learn how to use it. The camera is not just about pushing the button. There are so many different settings that can make a huge difference.
Make sure to read the manual. Because no one knows the camera better than the people who actually invented it. You can also find plenty of videos on the Internet where other photographers explain how to get the most out of your gadget.
---
2. Practice Every Day!!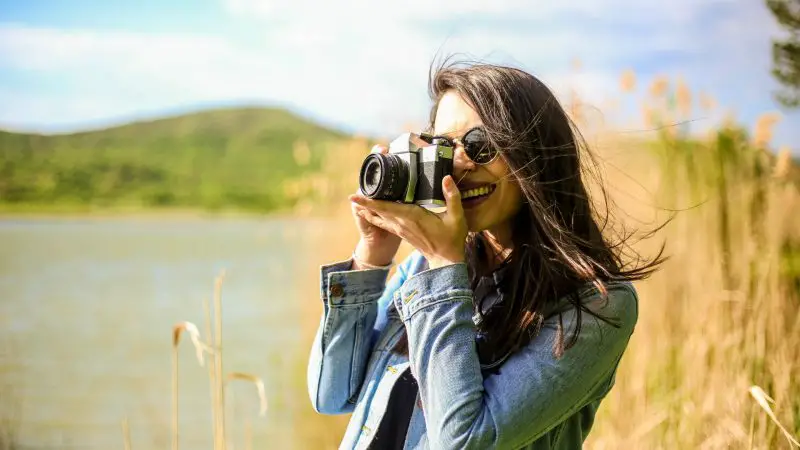 Well, the truth is that you can't become a photographer without practice. And you can't become an outstanding photographer without a lot of practice. And we are not talking about taking a few dozen photos a day. Get thousands and thousands of shots. Experiment with the composition, with the light, with your subject, with every possible setting that your camera has.
Yes, you would end up spending months on the shots that you would hate in the end. But when you start getting the gems that make your heart beat faster, you will finally realize that all your efforts were worth it.
---
3. Look Through Portfolios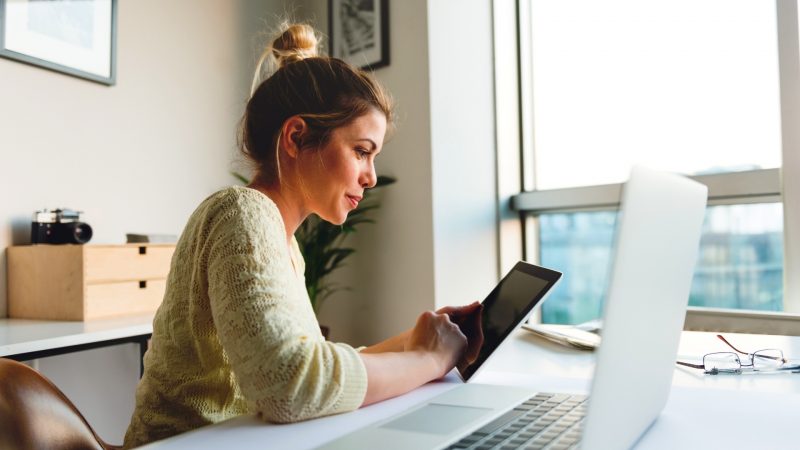 You have to try and understand how famous photographers 'do it'. Find the professionals that inspire you and flip through their works every now and then. At one point, you can start trying to build, for example, the composition of your shot in their style or begin taking pictures in black-and-white. That does not mean that you are trying to copy the style of another photographer. It's simply another way of learning the craft.
After you practice taking photos that were inspired by the works of the photographer that you love, you would certainly learn some tricks that you can then combine with your own vision.
Related: 30 Creative Photography Ideas for Beginners: Get Creative With Different Photography Styles
---
4. Learn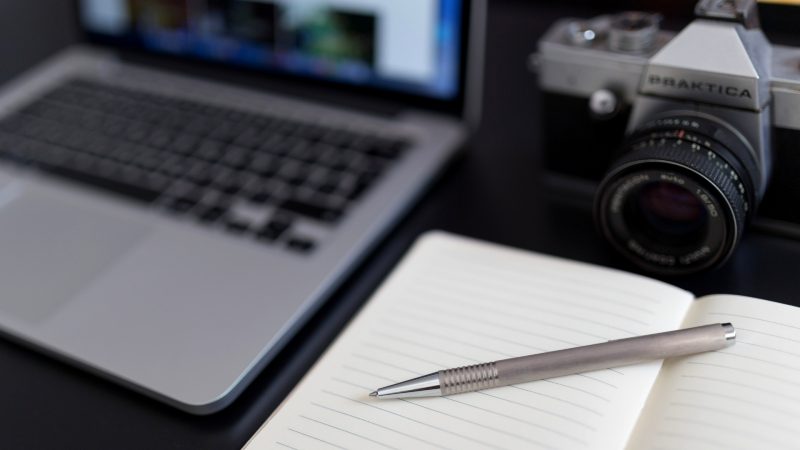 Of course, you can't truly master a craft without knowledge. But, at the same time, you don't need to enroll in an expensive university or photography school in order to become successful.
Thankfully, nowadays you can learn so many things online and for free. Photography is not an exception. You can find whole courses online or simply watch the videos dedicated to one topic. Learn about exposure (ISO, aperture, shutter speed). Read about the fundamentals of composition in photography.
Of course, practice is great. But it's practically impossible to take amazing shots without knowing the basics of the art of photography.
Related: The Elements and Principles of Photography
---
5. Find Your Style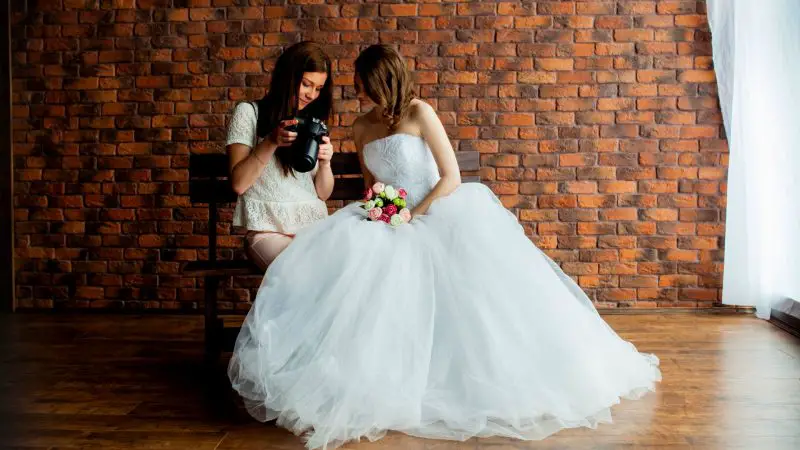 There are so many different photography types out there; you would certainly need to take your time to find the genre that you fancy the most. Would it be a wedding or a fashion photographer? Documentary or travel? Black-and-white or, maybe, macro photography?
You might want to experiment with a couple of styles before you find what inspires you the most. Bear in mind that your further learning process would be different depending on which photography type you decide to choose.
Related: Most Profitable Photography Niche
---
6. Find an Internship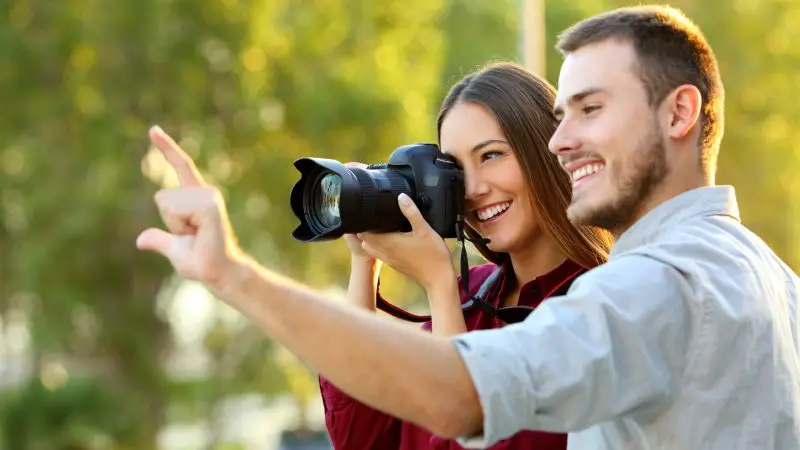 You would have to do your research, but if you manage to find a professional that is willing to share his knowledge – the experience would be priceless. Firstly, you will be able to learn a lot of important things about the profession extremely fast. Secondly, you will have the chance to look at the craft from the inside.
Bear in mind that after an internship, you might figure that photography is not really your cup of tea. But you might also end up falling in love with the art even more. By the way, your mentor might help you establish useful contacts in the sphere.
Related: 15 Steps To Finding Your Perfect Photography Mentor
---
7. Find People with the Same Interests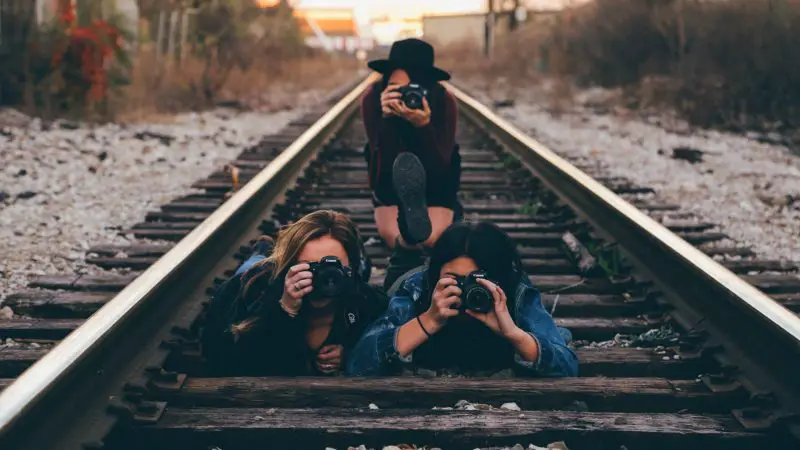 You don't necessarily need to have a weekly meeting with other photographers. Thankfully, nowadays you can find hundreds of groups, forums, and pages on the Internet where people with the same interests gather.
You can share your experience and inspire one another. It is important to sometimes have a person to talk to; to someone who is going through a journey to that similar of your own. Moreover, it is incredible motivation. If you would like our help just feel free to comment or send us an email, we are always willing to help photographers.
---
8. Create a Portfolio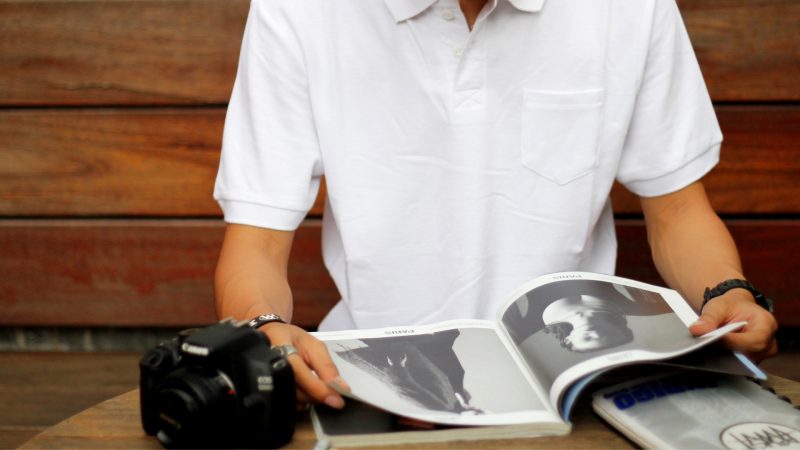 Fortunately, you can totally create a beautiful portfolio all on your own and practically for free. Your page on a social network can become an amazing platform to showcase your works. You can even create a website where you will put all the necessary information about you as a professional.
Don't wait for dozens of 'perfect' photos in order to create a portfolio. The chances are high that you are going to always not like something about your works and the right moment might never come. So pick some shots that look great together, show the whole picture to someone that you trust and then let the world see what you are capable of.
Related: How to Build a Photography Portfolio?
---
9. Don't Be Afraid to Enter Competitions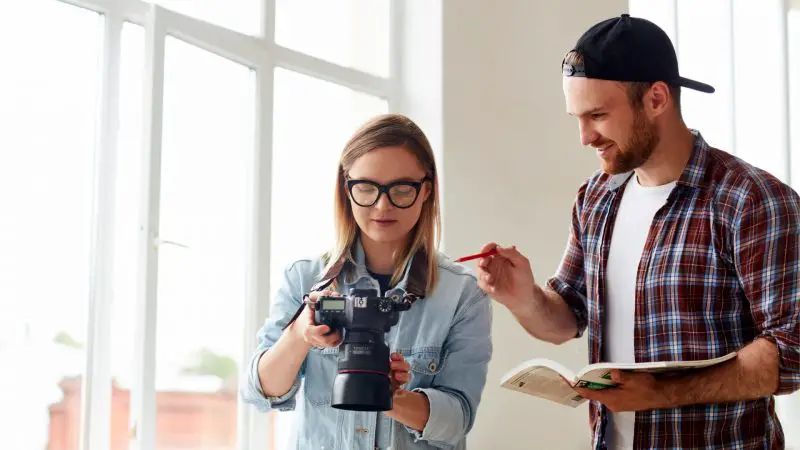 Sometimes it might be psychologically difficult for creators to ask for feedback. Your friends and family might not be the best critics, while the fellows from different forums may simply be jealous and not qualified enough.
To get the professional feedback that any photographer needs, make sure to enter at least a couple of photography competitions. Usually, the entrance fee is not too high. But you will be getting yet another platform to showcase your work, some comments from professionals and (who knows?) a chance to win incredible prizes.
---
10. Learn to Edit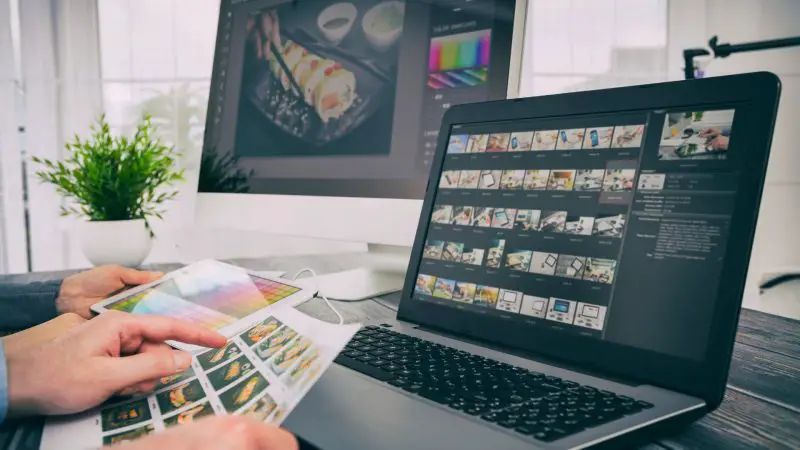 Of course, the photo itself has to be great so that you only make it slightly better during the editing. But the truth is that every single digital photograph needs to be edited nowadays in order to become outstanding (with only a few exceptions).
Editing has become a major part of a photographer's job. You can certainly hand over your shots to someone else. And a professional would try to enhance your work on his own. But we would surely recommend mastering the editing process if you want to become a great photographer. Moreover, it wouldn't take you too long to learn the basics. Still, if you want you can always outsource photo editing to some professional while you just stick to taking amazing photos.
Related: Do Photographers Edit Their Photos?
---
11. Be There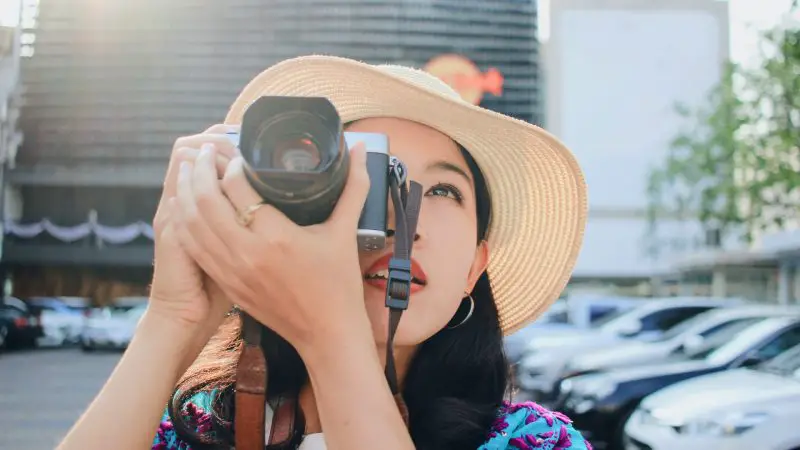 Photography is all about capturing a moment that will never repeat itself ever again. You become that magician that saves something elusive forever. But the trick here is that you have to literally push the button when something extraordinary happens. And you can't really predict a moment. But you can prepare yourself.
Capturing the moment for a photographer is not only about organizing a great set-up. You have to be present at the moment. Mentally, psychologically and emotionally. And though you have to catch one single moment, don't go 'chasing' it. All the things that we have mentioned above, you can surely learn with the help of a friend or a mentor, for example. But the art of 'being there' is something that a photographer has to learn all on his own.
Have a pleasant journey and never rush.