If you want to create unforgettable moments for pets and their owners, or just more interested in working with pets instead of humans then working with pets as a pet photographer is your future calling. We are going to go over the main things that you need to know or have in order to create a successful pet photography business. Let us start with the definition of pet photography.
What Is Pet Photography?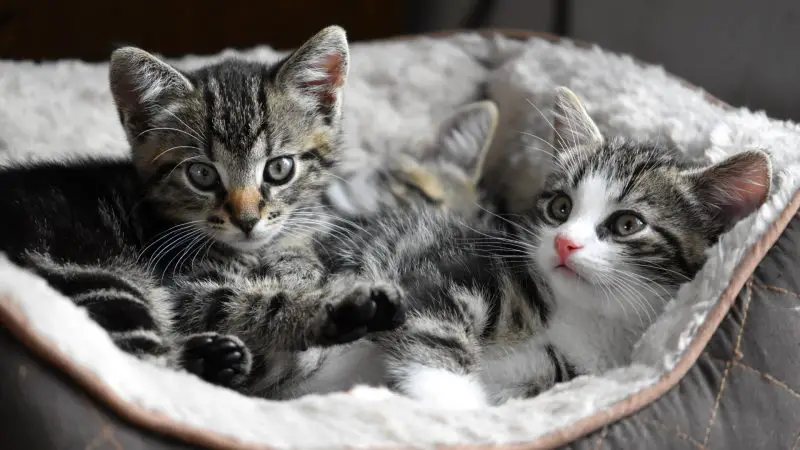 Pet photography is one of the most popular photography niches in which a photographer can combine his love for animals and photography. Just a decade ago, pet photography wasn't as popular. Today, many pet owners want to have professional photographs of their beloved pets, which lead to this beautiful niche making a name for itself.
For a photographer, it's very important to be charismatic and to know how to work with the animals. Since animals can't communicate with us by using words, the challenge to make a perfect photo is pretty hard.
Before indulging into this business, a photographer needs to ask himself if he/she really loves animals and is able to adapt himself to different scenarios. Every animal is different being and taking a photo of a dog isn't the same as taking a photo of a cat, parrot, snake or any other animal. If a photographer loves animals, he then needs to find the right market to sell his work and speaking of the market, we'll examine how much do pet photographers earn in the next paragraph.
---
How Much Money Does a Pet Photographer Make?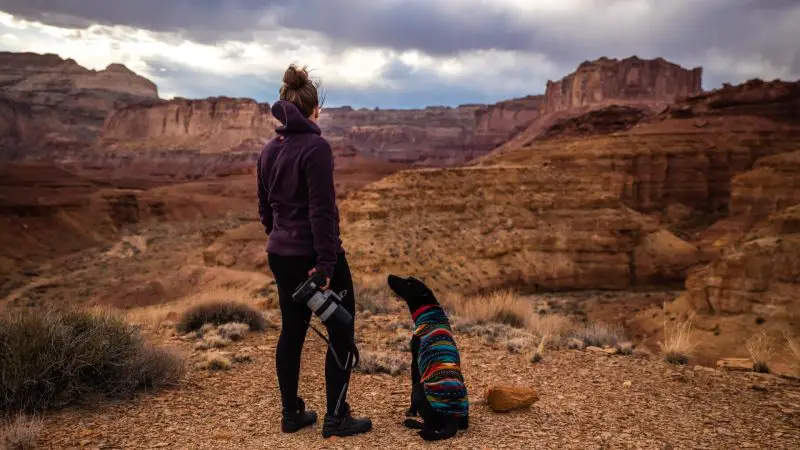 So, how much money can you, as a pet photographer make? Before we answer this question, let's see HOW pet photographers charge their services.
The first way to charge your client is by introducing a session fee. This means that you don't work per hour, but per session, meaning that you can come up with your own price. In other words, this can also be called a sitting fee, which means that the photographer can charge the amount of time he spends with the client.
The most common way of charging is per digital images or prints. Simply put, a photographer can charge his client per photo, per photo album or come up with different price tags for numerous packages. Alternatively, a photographer can be paid on an hourly basis. Speaking of an hourly basis, let's see the average salary for a pet photographer worldwide.
Worldwide, pet photographers make between $6.5 and $36 an hour. Of course, it depends on the location, as well as your reputation as a pet photographer. However, the average hourly salary for a pet photographer is around $17. Given that the average time of the session is around 2 hours, a pet photographer can make around $34 on average, just working with a single client. But, what about a weekly salary?
In most cases, the working time for a photographer is around 8 hours, which is a standard for almost any kind of work. In the 8-hour period, a photographer can work with three clients, which comes at $100 a day on average. The average weekly salary at this moment is around $700 for pet photographers. Having that in mind, we can easily come up with an average monthly salary of around $3000. By multiplying the monthly salary with 12, we get an average annual salary of $36000.
However, we need to have in mind that this is an average salary worldwide, meaning that some pet photographers can earn less and some can earn more. The amount of money a pet photographer can make drastically depends on the location and how developed is his business. Professional pet photographers can make even double the amount of cash per year, if not more!
If we compare pet photography to wedding photography, these two are very close. A wedding photographer can earn anywhere from $38000 to $78000 a year. Still, wedding photography is more popular, but it's interesting to see how much pet photography developed over the years.
Related: How Much Money Do Photographers Make a Year?
---
Pet Photography Equipment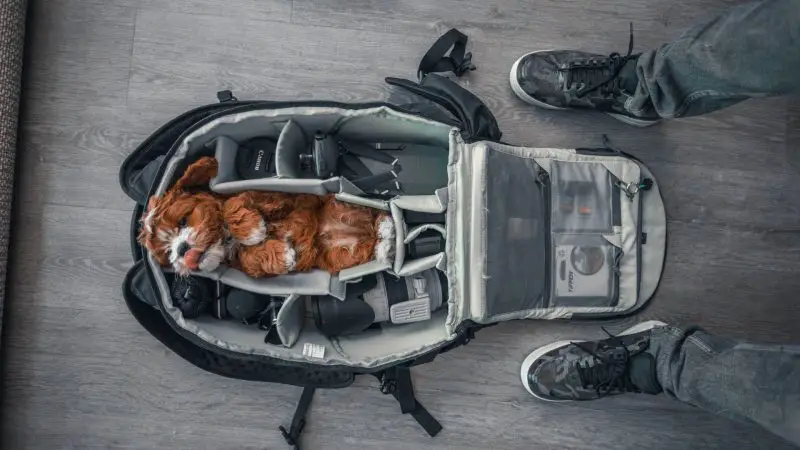 Pet photography is very demanding due to the unpredictable nature of animals. Unfortunately for your wallet, buying a good set of pet photography equipment is very expensive. This is our essential list of photography equipment that you are going to need:
A camera, preferably DSLR
A tripod that is going to keep the camera stable
A softbox with a strobe flash in order to get the perfect lighting
Extra lights are always a plus
Backgrounds, preferably one but why not more than one
Toys and treats
First of all, you'll need a couple of digital cameras. A good photographer will always have a backup camera during a session. As always, you'll sometimes need a high-quality tripod, which will allow you to take blur-free photos. Sure, you can always go for the handheld capture, but if you're using a heavy DSLR camera coupled with a huge telephoto lens, a tripod will do the job better.
Just as we mentioned lenses, you'll also need a wide variety of them. Usually, photographers go for the standard prime or standard zoom lenses, as well as portrait-suited and telephoto lenses. Animals tend to move a lot and jump around, and you don't want to fail to foresee that. As for the artificial light sources, you'll need a good set of flashes. We recommend wireless flash triggers for added convenience.
You'll also need to decide where you want to take a photo. While some shots can be done outside, you'll rarely get a good photo during the night. And quite frankly, the thing about pet photography is to accentuate the animal and not the dark background that appears in the night. For the indoor scenario, you'll need a backdrop stand and backdrop material for that stand. This will make the animal shine and be the main thing in your photo, which is the goal of this photography niche.
Finally, you'll need a variety of squeaky toys and treats. If you want the animal to love you, simply give it some treats and toys. On top of that, these squeaky toys are great for attracting the animal's attention, which often makes their ears prick in curiosity. This is an excellent moment to take a photo.
---
Pet Photography Studio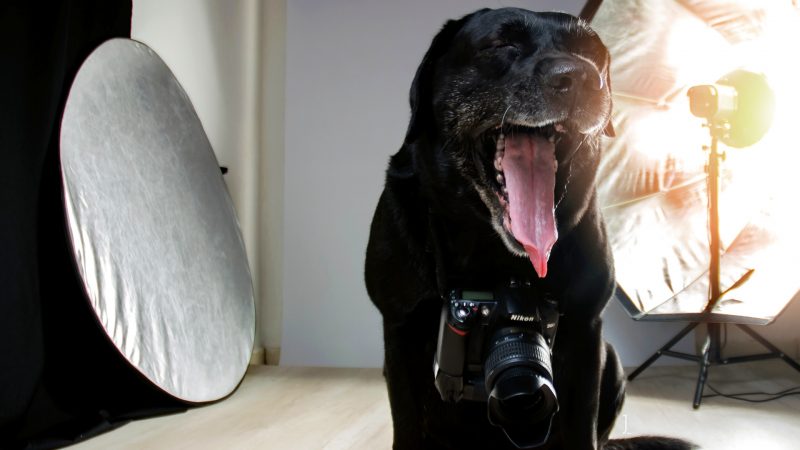 If you want to focus on building your photography studio, you'll need to be informed of some things we've mentioned in the previous section. You'll definitely need a bit bigger studio for pet photography, as animals love having some space to move around. Animals hate being in a small, claustrophobic space, as it can produce panic and lead to the animal being nervous around you. And you don't want a huge dog to bite you, do you?
For the smaller pets, you'll need a backdrop solution. For example, a nice couch will do the job. Not only it will provide the pet with some space to rest, but also serve as a nice background for your photo. The nice thing is that you can easily swap out colors. If you want a blue couch, just drop a blue fabric over it. The same applies to every color out there. Another reason why you'll want a couch in your studio is that it keeps the animal above the ground, reducing its mobility.
When mobility is reduced, it's much easier to capture a perfect photo of the pet. Another thing you'll need is an umbrella or simply a light diffuser. A light diffuser will evenly spread the light and by positioning both umbrella and the animal, you can accentuate the right spot on your photo.
However, if you're working with a large animal, such as big breeds of dogs, a couch isn't needed. In that case, you can use the backdrop set which we've talked about. The backdrop color should let the pet be the focus of your photo. Taking a photo of a white animal with a white background is going to make the animal less appealing. Instead, a bright subject should be paired with a bit darker backdrop color.
Make sure to always have some wet tissues in your studio. You never know when the animal is going to poop or pee during a session.
---
Camera Settings for Pet Photography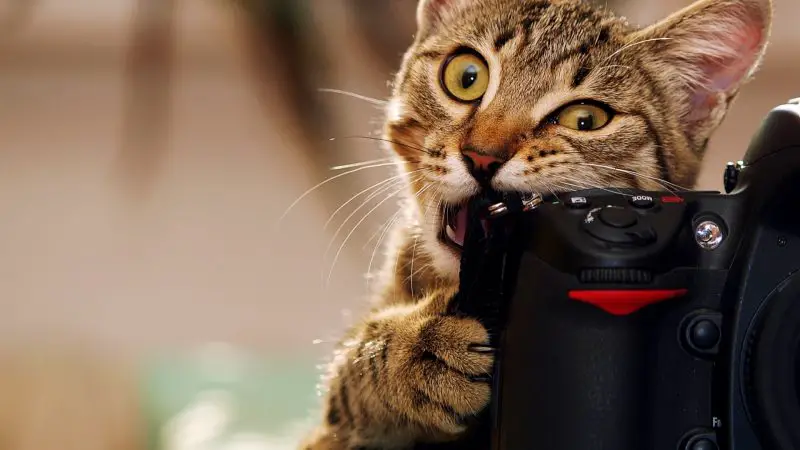 You all want to know which settings to use for pet photography. The truth be told, the perfect settings for pet photography don't exist. But, before we give you a short overview of the settings, let's explain how you should implement various settings for various scenarios.
First of all, you'll need to decide if you're going to take a shoot inside or outside. Outside, in the natural light, you won't need to tweak settings so much. ISO speed can remain at ISO 100 in order to maintain the sharpness of the image. The ISO settings should increase if you're shooting in the low light, but not necessarily, as you can always use the flash and keep your ISO 100 or ISO 200 setup.
The shutter speed should either be very low or very high. Slow shutter speeds are great for capturing some portraits and pets that aren't moving. However, if you're outside and you want to capture a running pet, don't be afraid to push the shutter speed up to 1/3200s or use Shutter Priority mode. With the shutter speed this fast, you want to open the aperture anywhere from f/4.8 to f/8 to let in more light and keep the background blurred.
In the studio, you're probably going to take a lot of close-up shots. A prime lens with a 50mm focal length should do the job just fine. The shutter speed can be set to 1/60, ISO can be kept to ISO 100, and flash is optional. With good lighting in your studio, you can still use ISO 100 to keep your photos noise-free. The shutter speed can vary, and you can adjust it to your needs, but never go for the fastest one, even if the pet won't stand still. Shutter speeds of 1/125s and 1/200s are suitable for this case.
Related: What Are the Ideal Camera Settings for Studio Photography?
---
Finally, here are recommended settings for pet photography: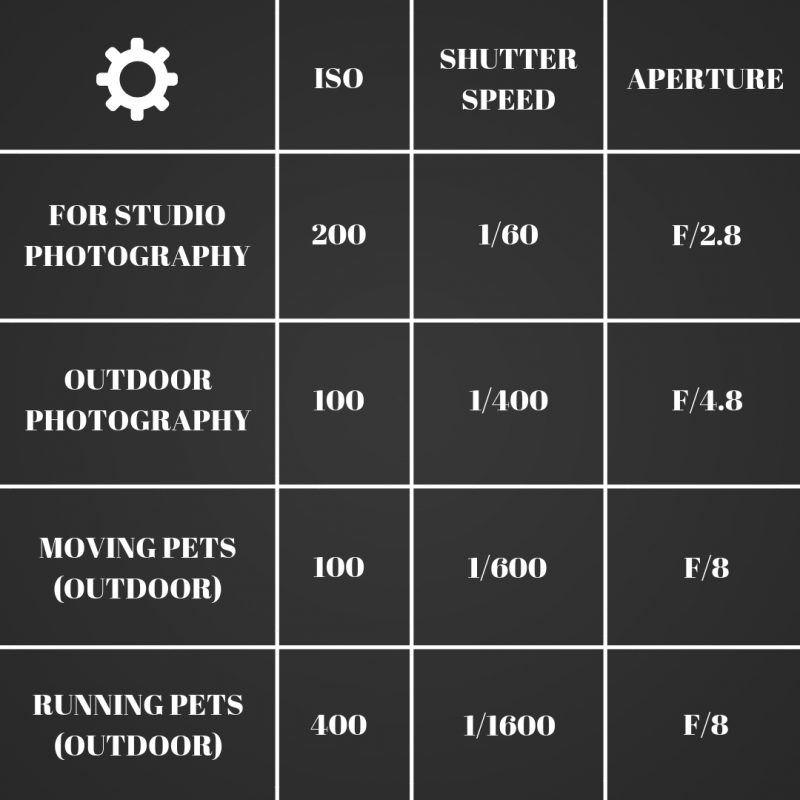 Studio photography: ISO 200, 1/60, f/2.8
Outdoor photography: ISO 100, 1/400, f/4.8
Moving pets (outdoor): ISO 100, 1/600, f/8
Running pets (outdoor): ISO 400, 1/1600, f/8
---
Best Cameras for Pet Photography 2019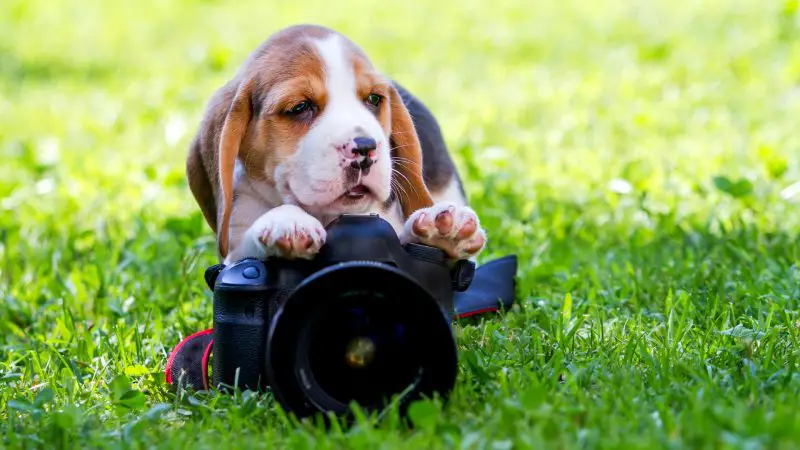 In this section, we're going to give you five different cameras which are among the best for pet photography. When it comes to features you should look for, it's very important that your camera is able to use a memory card and has extended battery life. Your camera should also have high-quality autofocus and be able to provide an excellent continuous shooting mode.
Related: Is Canon or Nikon Better for Beginners?
Without further ado, here's the list:
---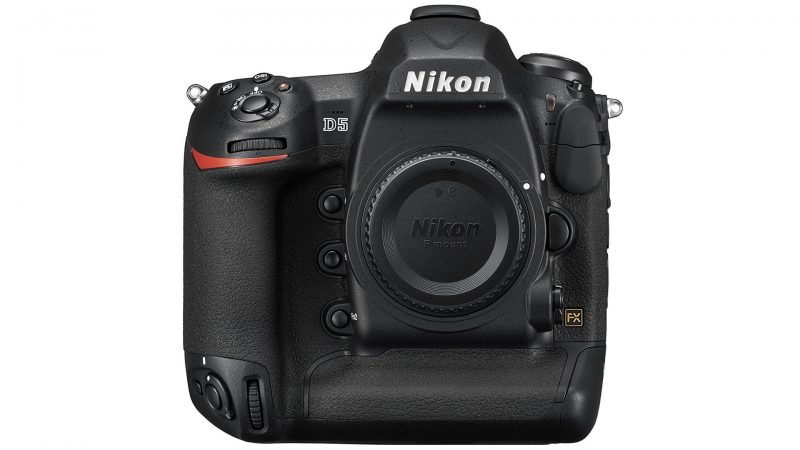 Who said you don't need a top-of-the-line DSLR for taking great pet photos? Nikon D5 is one of the greatest full-frame DSLR that's capable of doing more than just snapping a photo. This camera costs around 6500 bucks, and in our opinion, it's worth every dollar. It comes with a 20.8MP CMOS sensor that's capable of producing quality photos, as well as that buttery-smooth bokeh effect. Thanks to the 173-point, 99 cross-type autofocus system, you'll be able to experience the best autofocus that's available on the market.
If you're working with fairly restless animals, you'll need a camera that can capture all those tiny details of our furry friends. For that, Nikon D5 comes with a maximum continuous shooting speed of astonishing 12fps! Furthermore, this behemoth is capable of recording 4K videos at 30fps and handles every ISO setting quite well. Speaking of ISO settings, the camera boasts a massive ISO range starting from ISO 100, all the way to 102,400. To make things better, the range can be expanded to ISO 50-3,276,800.
This DSLR is one of the heaviest and bulkiest out there. If you manage to get past its enormous weight and dimensions, you'll have the best camera for pet photography.
Check out the current price for Nikon D5 on Amazon.
Related: Best Professional DSLR Cameras in 2019
---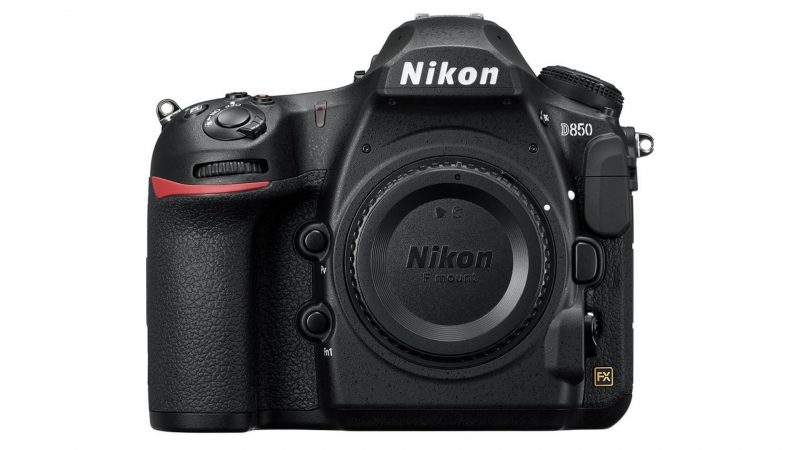 Nikon D850 comes at around $3300 and it's probably the best camera for that price. This full-frame DSLR sports a huge CMOS sensor with whopping 45.4MP. A sensor packing this size can rarely be seen at this price range. Nonetheless, the camera produces some of the finest photos out there, thanks to its maximum photo resolution of 8256 x 5504 pixels. Furthermore, Nikon D850 comes with a well-known 153-point autofocus system, and Nikon really showed its competition on how to properly build a full-fledged all-around DSLR.
Those who like to catch every detail on the photo, they'll be glad to know that the quality of an image is really at the highest level. The dynamic range is excellent, and the camera manages to produce excellent results across all of the ISO settings. While the burst shooting of 7fps is a bit lower than with the Nikon D5, it's still great if you're working with restless animals. It will capture every move with laser-grade precision.
Users who would like to expand their photography with a bit of videography will surely like the 4K recording that this camera offers. However, Live View AF can be a bit laggy, but it doesn't tarnish the overall experience with this camera, which is, by the way, awesome.
Check out the current price for Nikon D850 on Amazon.
Related: Best Mid-Range DSLR Cameras in 2019
---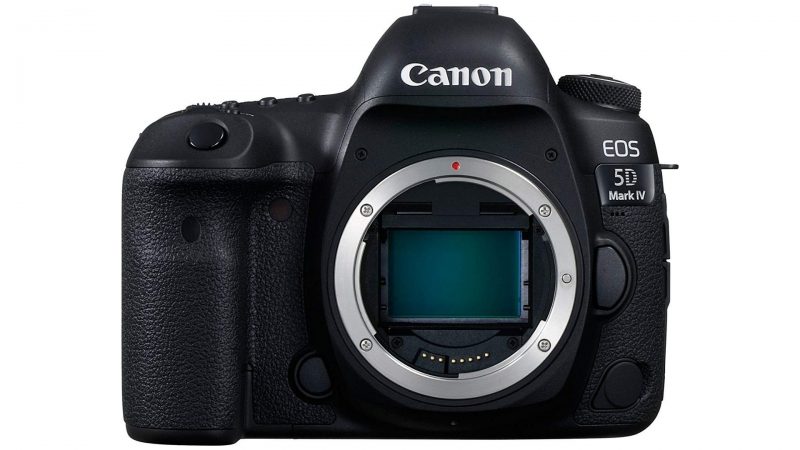 Canon has its own response to amazing Nikon DSLRs we've talked about. For pet photography lovers, we present Canon EOS 5D Mark IV. You've probably heard of this camera and if you had, you know it's a bloody awesome piece of hardware. The huge 30.4MP CMOS sensor delivers top-grade performance in conjunction with the solid 61-point autofocus system. With the maximum continuous shooting speed of 7fps, this camera will not disappoint even the greatest pet photography admirers.
The handling of this DSLR is really good, thanks to the ergonomic and beautiful design. The camera really feels like an expensive piece of photography gear, and it's not strange since it costs around $2700. At this price, the complex autofocus system, huge CMOS sensor, as well as a possibility for 4K video recording are simply unbeatable. Still, this isn't the best camera for shooting 4K videos, but it'll do the job just fine, especially for pet photographers, where shooting videos aren't the highest priority.
Check out the current price for Canon EOS 5D Mark IV on Amazon.
Related: Best Entry-Level DSLR Cameras in 2019
---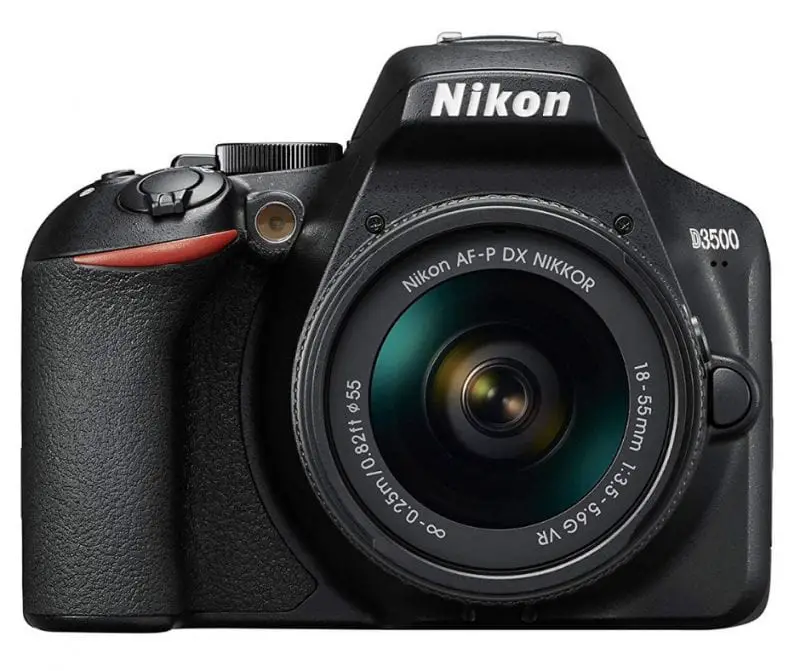 Nikon D3500 is one of the most popular entry-level DSLRs at this moment. This tiny guy comes with an APS-C CMOS sensor packing 24.2MP. For an entry-level DSLR, the camera offers superb image quality with lots of details and sharpness in almost every given condition. Thanks to the affordable price of $400, many pet photographers can afford the camera, especially those who are just getting into this amazing photography niche. The camera is really easy to use, and sports a sleek, yet functional interface that will not confuse or back off any potential buyers.
The continuous shooting speed of 5fps isn't as impressive as with some big boys up there, but hey, you get what you pay for – even more than that! As a budget DSLR, Nikon D3500 doesn't offer any touchscreen control, and the 3-inch screen is fixed. On top of that, the connectivity options are a bit limited, with the only Bluetooth being available. Still, if you're looking for a solid performer that can produce razor-sharp photos and nice-looking 1080p videos, this is a great buy.
Check out the current price for Nikon D3500 on Amazon.
Related: Best Entry-Level Mirrorless Cameras in 2019
---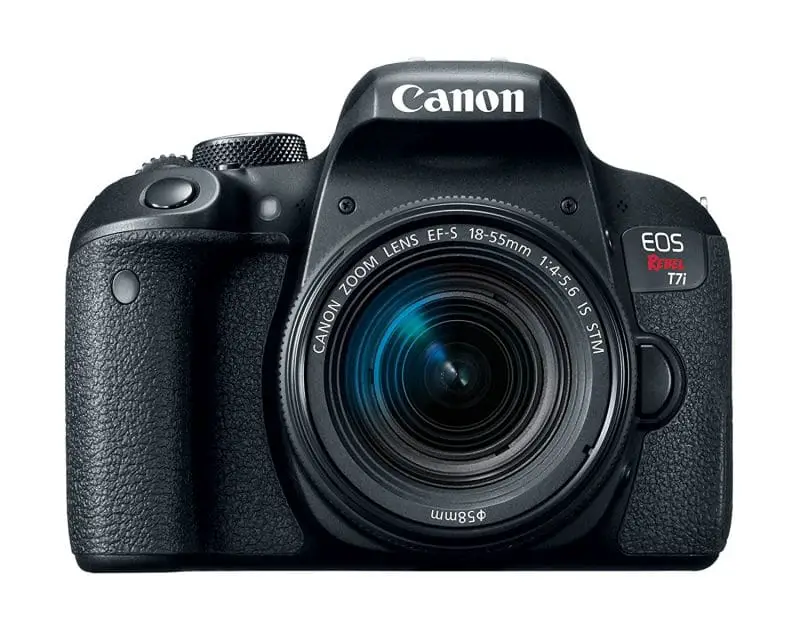 Canon EOS Rebel T7i is very similar to Nikon D3500, and they are both APS-C cameras. However, with its price of around $750, this camera is almost double the price of the aforementioned camera. This DSLR comes with a 24.2MP sensor that sports improved high ISO performance over older models, as Canon says. The camera handles high ISO settings really well, with photo noise being slightly noticeable. As for the autofocus system, we have 45-point AF, coupled with a well-designed live view feature, allowing this system to work pretty fast and accurate.
Many pet photographers will surely be interested in burst shooting speed. Thankfully, 6fps is enough in most cases, making this DSLR one of the best performers at this price. While the 4K video recording can't be realized, we have standard 1080p videos at 30fps. The camera sports a plastic finish, which can discourage some users from buying it. Nevertheless, we think that plastic is quality enough, which doesn't reduce this camera's value by much.
If you want a camera that can do everything you want at an affordable price, Canon EOS Rebel T7i is an excellent choice for pet photography beginners and enthusiasts.
Check out the current price for Canon EOS Rebel T7i on Amazon.
Related: Best Professional Mirrorless Cameras in 2019
---
Best Lenses for Pet Photography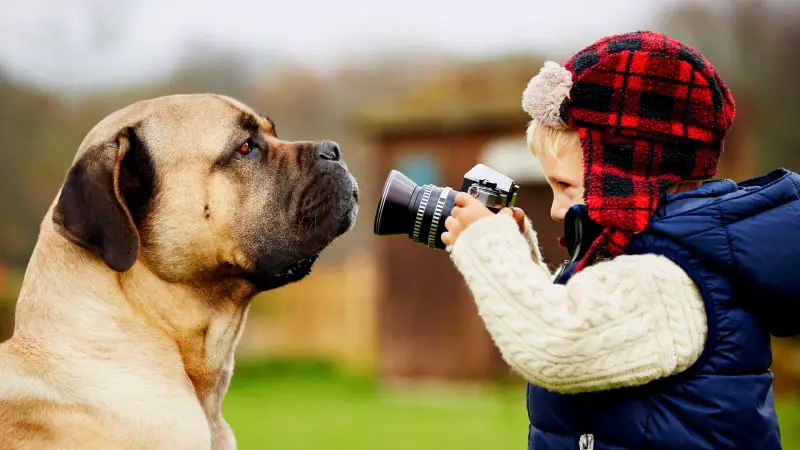 These lenses are ideal for pet photography and the camera list we mentioned above, no matter what conditions they will do the work.
---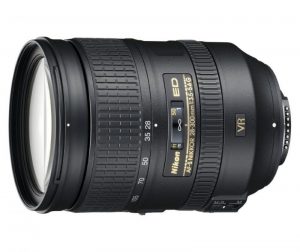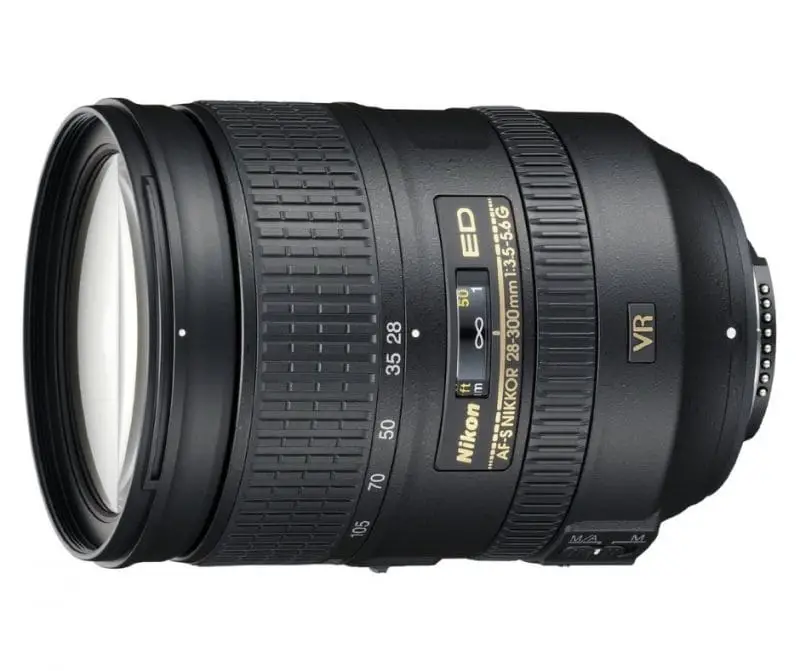 Why not get yourself a lens that can do almost everything? Nikon 28-30mm f/3.5-5.6 is an ideal lens for your Nikon D5 DSLR camera. The reason we've chosen this one over any other is simply that it offers crazy good value for the money! It costs around 950 bucks and delivers stunning performance and great image quality.
Thanks to its broad focal length of 28-300mm, you can use this lens not only for pet photography, but also for landscapes, portraits (pet portraits), and distant objects.
It offers ultrasonic autofocus which works swiftly, with precision and is almost silent. The lens offers tons of features for an affordable price, making it the best choice for Nikon D5 and pet photography.
Check out the current price for Nikon 28-300mm f/3.5-5.6 G ED VR on Amazon.
Related: Best Lenses for Nikon Cameras in 2019
---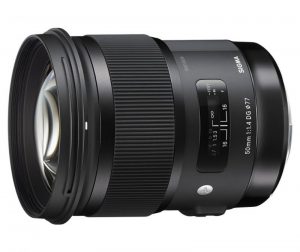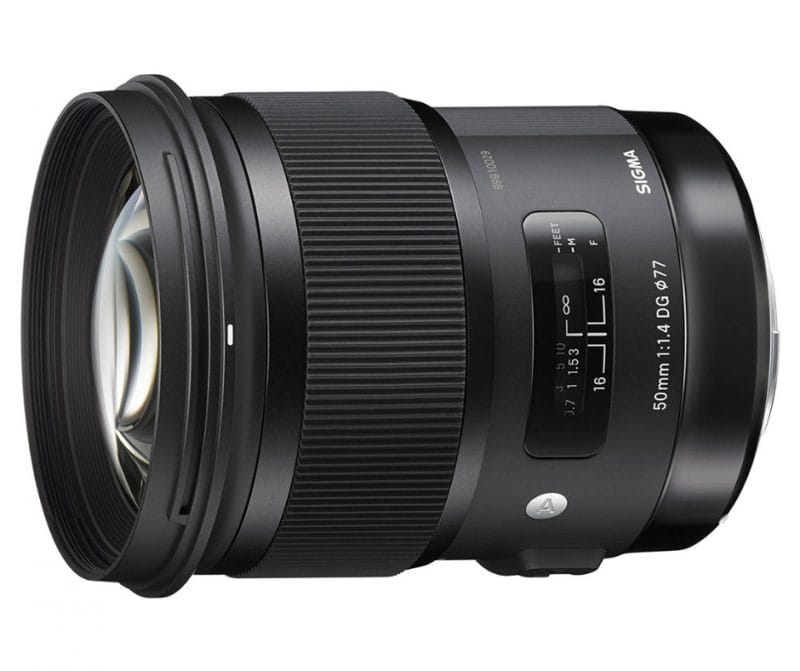 Sigma 50mm f/1.4 ART DG HSM is an obvious choice for Nikon D850. This lens comes with a focal length of 50mm, giving some of the sweetest bokeh effects out there. Coupled with Nikon's abnormal sensor of 45.4MP, you'll get some of the best portrait shots of your pet with this combination. All of this comes at a price of $849, which isn't a lot, considering its great performance.
The aperture of f/1.4 will let more light into the lens, making some of the greatest photos both outside and inside, in the studio. If you want a lens that can capture a lot of details on your pet, so you can be proud of your photo, this is the right lens to get.
Check out the current price for Sigma 50mm f/1.4 ART DG HSM on Amazon.
---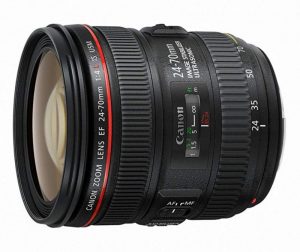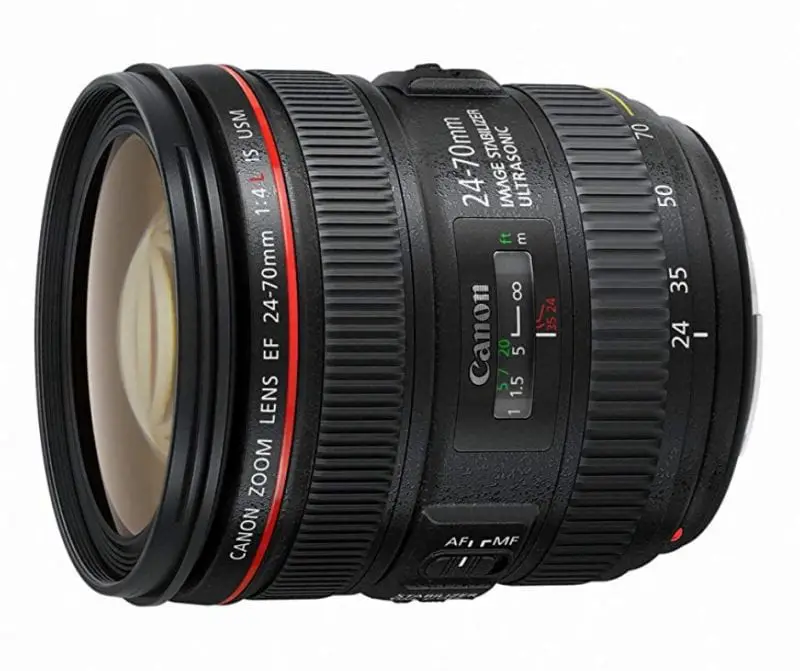 Do you want a durable lens with amazing build quality and overall performance? Look no further than Canon EF 24-70mm f/4 L IS USM. This standard zoom lens comes at a price of $849 and represents a perfect choice for your EOS 5D Mark IV camera. It sports a focal length of 24-70mm, which is great for portrait shots, as well as outdoor pet photography.
The lens comes with weather sealing and is a really sturdy piece of hardware, making it great for working with pets and in harsh conditions (which pets can sometimes produce).
On top of that, we have a filter thread and weight of around 600g, which is a bit heavier but justified, due to its enormous durability.
Check out the current price for Canon EF 24-70mm f/4 L IS USM on Amazon.
Related: Best Lenses for Canon Cameras in 2019
---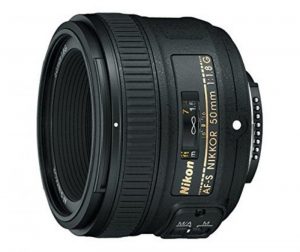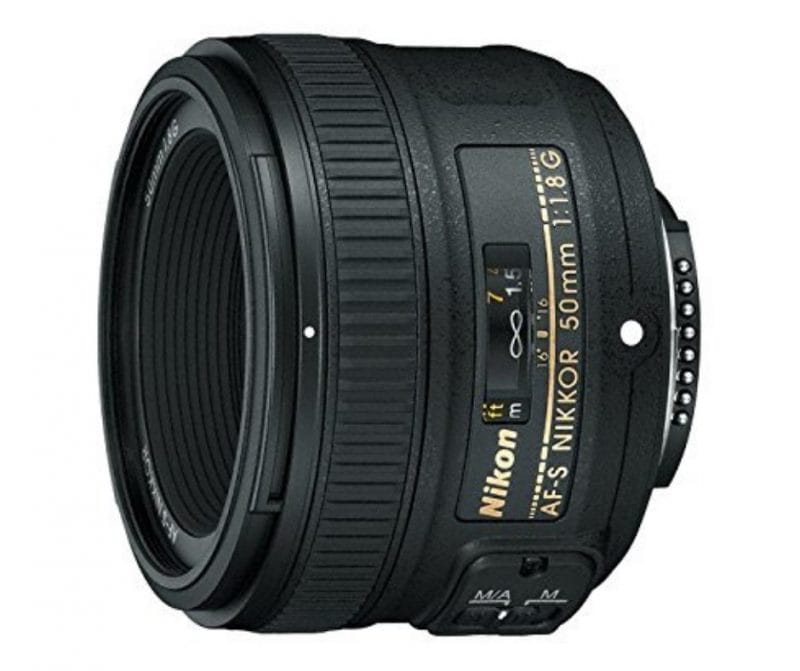 Getting a sub-$1000 set of DSLR and lens sounds impossible. But, wait 'till you hear this. Nikon AF-S NIKKOR 50mm f/1.8 G lens is almost a perfect match for your budget D3500 camera. The lens is compact and will not take much space in your bag, making it ideal for everyday use. Its best performance is shown when using it in a studio or when you want to really focus on the subject.
The minimum aperture of f/1.8 is still excellent, making the photos look more lit and sharp. As for the image quality, the lens is optimized for edge-to-edge sharpness on both DX and FX format DSLRs.
Check out the current price for Nikon AF-S NIKKOR 50mm f/1.8 G on Amazon.
---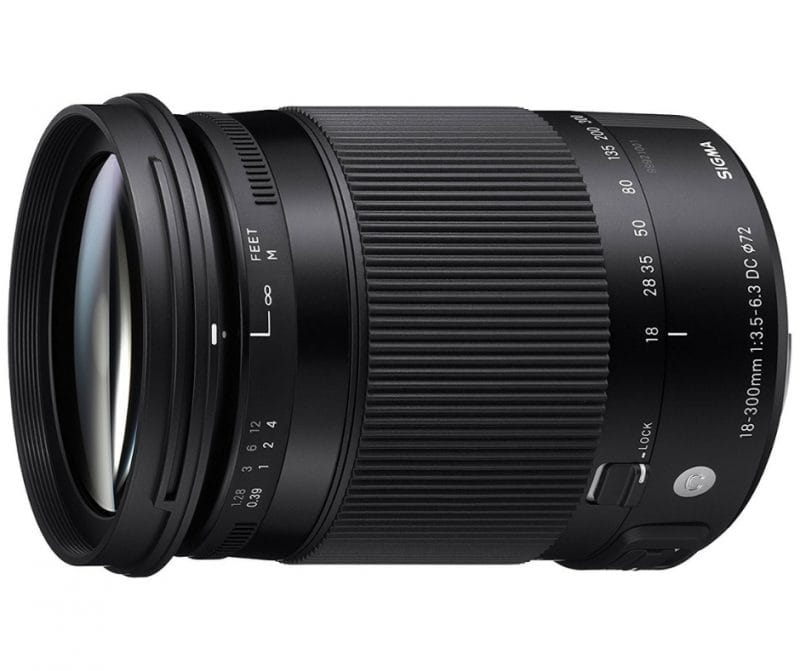 Sigma 18-300mm f/3.5-6.3 DC OS HSM is a perfect choice for your T7i camera. This all-around lens is here to greet you with its enormous focal distance that spreads from 18 to 30mm, with the variable aperture of f/3.5-6.3. All of this grants the impressive image quality, and thanks to four FLD elements, as well as multi-layer coating, the ghosting and flare effects are neutralized.
The optical stabilization works really well, especially with higher focal distances like 200mm. For a price of 350 bucks, there really isn't a better option for your affordable Canon EOS Rebel T7i camera.
Check out the current price for Sigma 18-300mm f/3.5-6.3 DC OS HSM on Amazon.
---
Pet Photography Tips: How Do You Take Professional Pet Pictures?
---
1. Choose the Right Background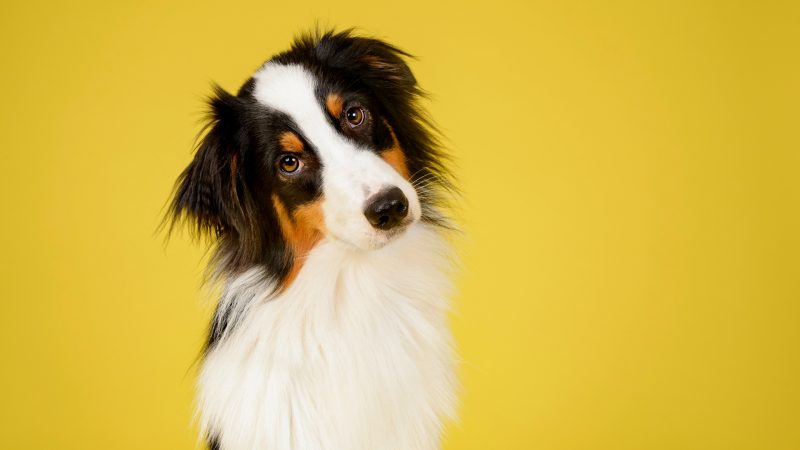 Let's say you found the perfect spot and location for your pet photography studio. What now? You enter the place, and it is a room with four blank walls. What do you do with it? I mean except having to put up a computer for the administration part and some chairs for the owners to sit. What else is needed?
Where are you going to take pictures of a pet? The wall maybe? It is doable, but it is not advised. You should have the background to compliment the dog. One background is enough of course but having more is always good. But when choosing the background keep it simple. Don't take backgrounds that have stripes or designs with them. One colored background is the best.
The focus of the picture should, after all, be and remain the pet. If you take a colorful background, it is going to draw the attention away from the dog. As simple as one color. When you take a pet for a photoshooting put a background that is going to compliment him or her. Take the color wheel and put a contrasting color behind the dog. This allows you to make the pet "pop" in the pictures. He will stand out more like this.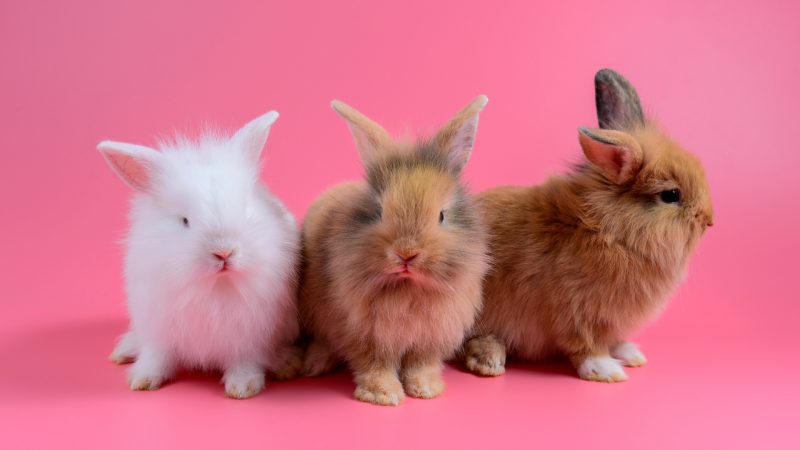 The material of the background can be anything. You can use paper, fabric or even cardboard. The paper can be anywhere from a big role that you can roll out and use, all the way to simple fabric like cotton. Of course, you can take more expensive and luxurious versions of both. With paper buy some shiny paper or paper that has texture to it. And with fabric try velvet or silk. This will change the way the background influences the look of the picture. Depending on your budget of course. Don't just go out and buy 5 meters of silk to make your photos look professional. That is NOT the way it works.
Choosing the right background is really important when working with pets. The most common mistake that newbie photographers make is trying to merge the pet with the background. Instead, you'll need to experiment with backgrounds to see what works best for you. If your pet is a bit darker, choose a background that will accentuate its appearance.
Related: Better Pictures with Blurred Background Photography
---
2. The Light Is Important
If you notice a space where the light is simply beautiful, don't hesitate to go there! In pet photography, the lighting is very, very important. Pet photos should perfectly be focused on pet's eyes and the appearance in general. You should always avoid overcast days, as well as dark environments. The ideal situation would be when the light is bright, yet diffused.
---
3. Learn to Relax
If you feel stressed the day you need to work with pets, simply skip the day if you can. Animals can sense when you're stressed and your stress can easily be transferred to them, making them anxious. The animal should be playful around you and wiggle its tail if it's a dog. A stressed animal can't work with people, making it almost impossible to capture a good photo.
---
4. Get to Know the Animal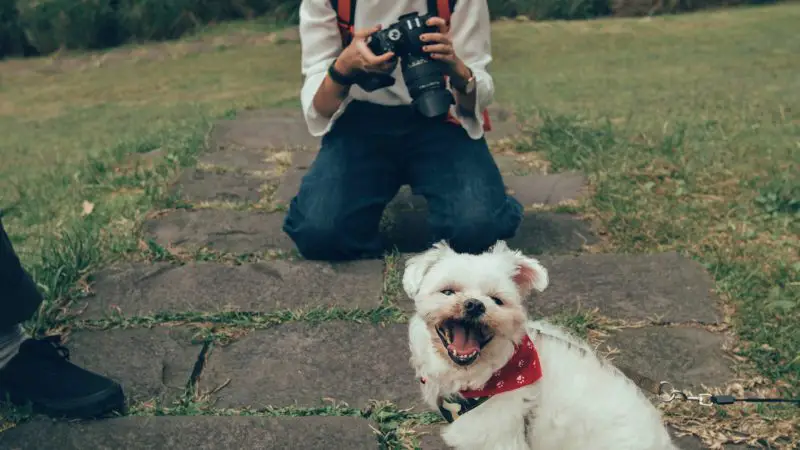 Before starting a photoshoot, you need to get to know the animal. It is no different than a human. You need to know its name, on what words does he or she react and what things scare him or her. This will allow you to have full control over the pet. Go close up to the pet and get to know it. Just like you talk with humans during their photoshoots. Pets are no exception. Just because it does not speak back to you, it does not mean that you should ignore its needs. Let the pet get comfortable around you while treating him or her with treats and snacks for them.
The best way of doing this is by asking the owner in advance to either bring their favorite treat with them. Or you can ask them what it is and get it yourself. While feeding a pet out of your hand, the pet gets to trust you. This is crucial when doing a photoshoot with any pet. Especially the ones that are not used to be in front of a camera.
But how do you react if the pet, even after feeding it, is still uneasy? It does not want to stand still, or you can see that it is stressed out. In this case, you need to calm it down. The best way for doing this is by playing with it. Let it get comfortable not only with you but with the space around you. Let it go around the studio and explore every crack of it. This won't take long, and it will be helpful in making the pet feel secure.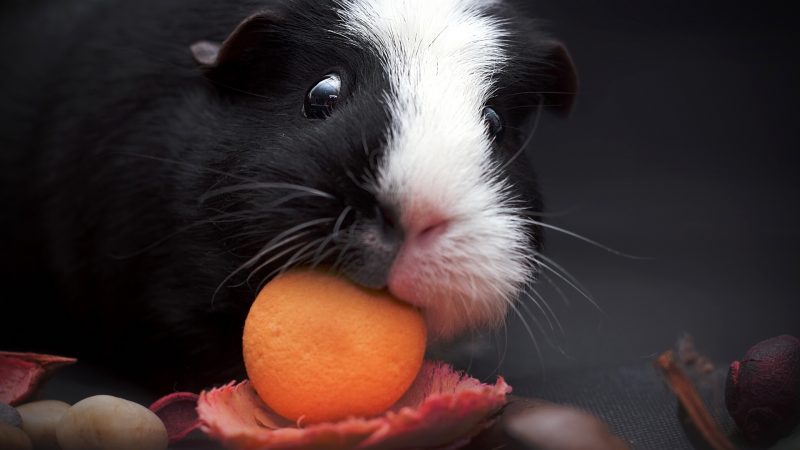 Having toys around will help you with this. If you, however, don't manage to get a pet interested in any toy that you have, ask the owner to bring his or hers. Having something familiar in an unfamiliar place will help the pet relax.
Toys and treats not only help the pet relax but also can be used to help the pet focus. This is especially useful when you need the pet to look at the camera. Holding a treat or a toy over the camera achieves this. There are many tips and tricks to pet photography. The more time passes and the more experience you have, the better and easier it will get. You will master the art of handling almost any pet no matter how difficult it might seem.
This is one of those things where you can say "practice makes perfect". Give yourself time to get comfortable in handling pets. No one is born with it, and not all pets are going to like you right away. All of these things are normal and expected at the beginning. So be patient with it.
The focus should always be on the animal. Remember that we're talking about pet photography, where clients want their animal to take the vast majority of a photo. Forget about capturing distant objects, backgrounds, and trees. The animal should always be at the center, with a huge focus on its eyes and behavior.
---
5. Do Whatever it Takes
You have to be ready to do whatever it takes. Sometimes, you'll need to shoot the animal in their world and this world can be inaccessible to humans. To capture some breathtaking pet portraits, don't just stand around and spam your shutter. Instead, you can crouch or even lay down, depending on the animal. A huge dog might not always require you to lay down, but a cat will do, for sure.
---
6. Vary Your Environments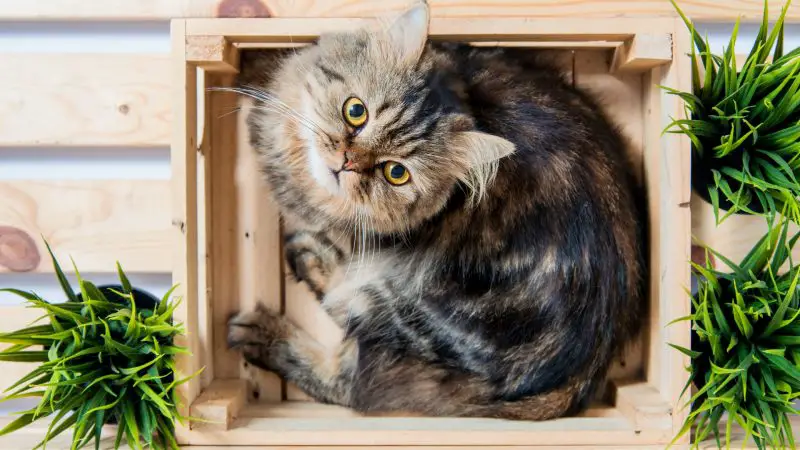 With an environment, I mean the space where you are putting the dog to pose on. A little scene made especially for the dog. It is a mini stage. When you create a mini stage, you can always change it and create new "scenes" by buying new stuff. Now, I am saying this because you want to bring the dog on eye level with you. It is much easier putting the dog up on a table, rather than having to go down on the ground. This will also limit the space the dog has to move. This automatically means that he won't move as much since he is elevated from the floor.
The best and cheapest way of achieving this is to get a table with a surface. If you leave the table by itself, it can work. But you will notice the color of the table does not match the picture composition. Or that the legs of the table are showing in your pictures and it does not look pretty at all. This is where that additional fabric comes in handy.
The reason why you should use fabric for this instead of paper is that it is easier to handle. The fabric won't rip if it moves a little bit and it will fall to the ground naturally. With paper, you always risk having it ripped or dirty. In both cases, you can throw it away. With fabric, however, it is different. You can wash it. It falls to the ground naturally by itself, and it does not wrinkle and rip so easily.
The worst thing you can do for your photo quality is to use the same environment over and over again so always try to change your mini stage with new details. In pet photography, the photos should evoke some kind of emotion in a person looking at the photo. That being said, don't make boring and uninspiring pet photos. Experimentation is the key to success, especially in this photography niche.
---
Pet Photography Ideas
---
1. Pet and Owner Photos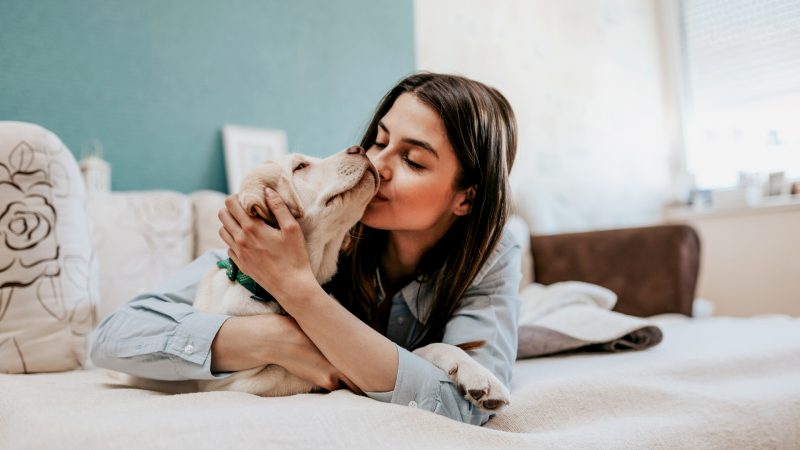 Why always capture your pet alone? Photos that combine people and pets are some of the cutest out there and really show an emotional connection with the pet and the owner. If you're out of ideas, try to incorporate people into your pet shots – you'll love it!
---
2. Underwater Shots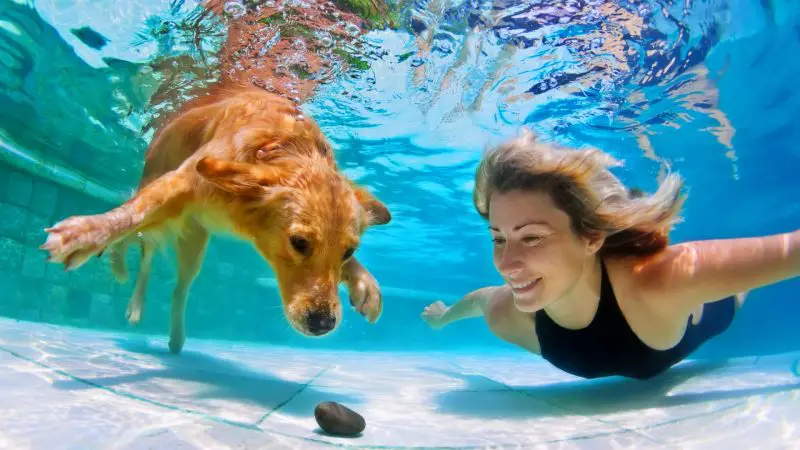 Underwater shots work well with water and non-water animals, especially with the latter one. Capturing your dog or any other animal underwater, while it swims is really cute and challenging to do. Plus, it's an extra challenge for you, as a photographer. Are you ready to do what it takes?
---
3. Pet Fashion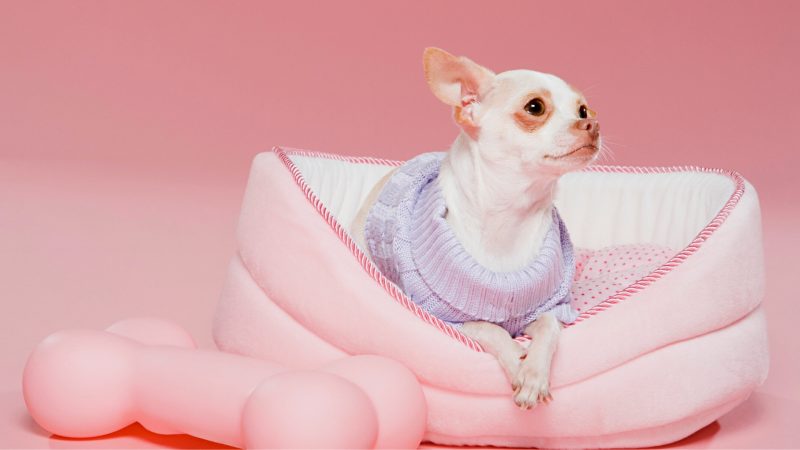 Dress your pet and capture some fashion shots. Who knows… maybe your Chihuahua can make it to the front pages of Vogue?! Seriously, though. Animals and clothes sometimes go really well with one another.
---
4. Shoot While Feeding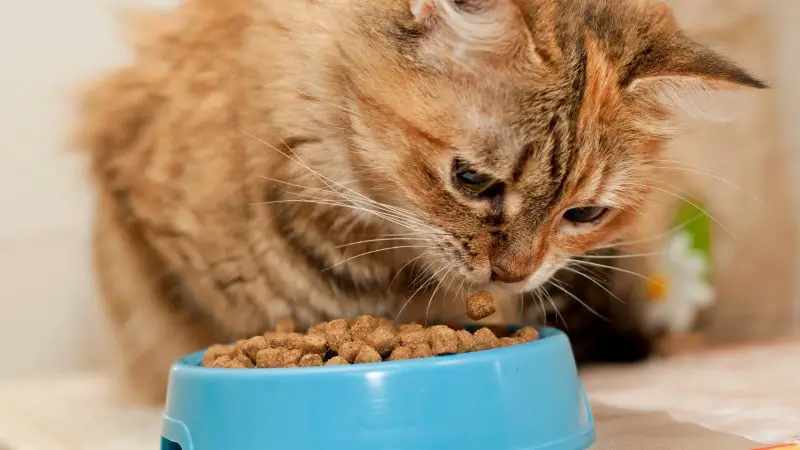 Animals are cute when they eat, especially if they're gluttonous like they sometimes are. This is a great chance to grab your camera and do some photography work. You can have a really good laugh just by looking at them!
---
5. Blend in the Background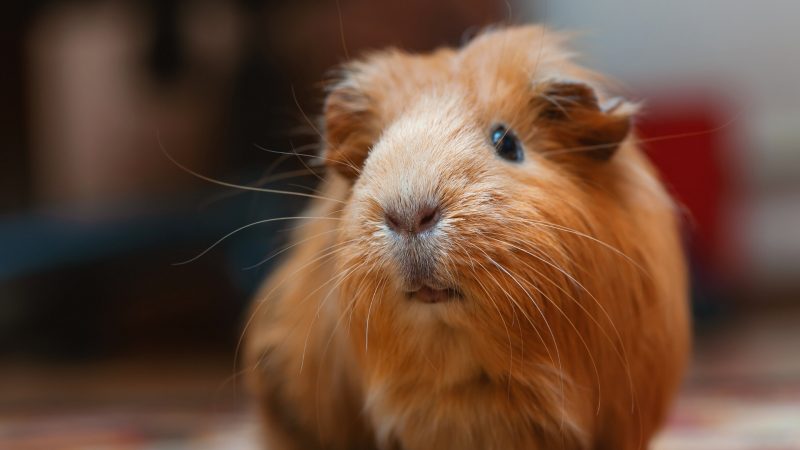 Some animals are professionals when it comes to blending in the environment. If you have a quality camera, you can capture these moments and let the viewers guess where it is. It can be really interesting and intriguing!
---
Professional Pet Photography?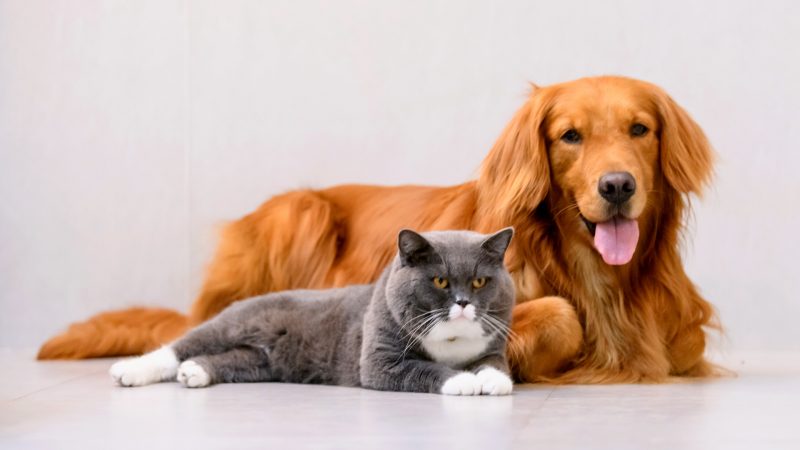 Going professional in pet photography means that you're…well, a professional! You no longer need to do various photography niches, and you can comfortably focus on this niche that brings you money and customers. Professional pet photographers often work with numerous pets during the day, and they already have their pricing and website sorted out.
If you want to make pet photography your main source of income, you'll need to get the right photography gear, as well as make a name for yourself in this world. And if you ask any pet photographer out there, he'll say that he adores animals. That's right – all pet photographers love animals and enjoy working with them.
That's why going professional means that you'll need to know how to "communicate" with animals, as well as take excellent photos. Fortunately for us, pet photography is getting more popular with each day, meaning that we'll be able to see more pet photographers in a short period of time.
---
That's all you need to know about pet photography.
Remember that every photography niche is unique and that you shouldn't limit yourself to only one, at least if you're not a professional. Pet photography is one of the best photography niches for those who love animals and photography, allowing them to merge their favorite hobbies.
However, those who aren't keen on working with animals, they shouldn't do pet photography. After all, this is why this photography niche requires you to know much more than capturing photos.
Related: What Is The Most Profitable Photography Niche?