Instagram is a diverse and welcoming social media platform for people all over the world. Part of Insta's beauty is how its users balance between posting pretty flowers or selfies and posting about world issues, such as racism, sexism, and war. This transparency encourages humans with all sorts of goals (personal, financial, business, etc.) to use the platform for self-expression and marketing. However, just like everywhere else in life some are more and some are less successful on Instagram.
In this article, we'll discuss what makes a good photo and what you should be posting to achieve your goal. First, let's find out what are the 13 most popular types of Instagram photos that will get you more likes and followers!
Related: Instagram Photography Names: Step by Step Tutorial for Photographers
13 Most Popular Types of Instagram Photos That Will Get You More Likes and Followers
Follow your desires, as long as they comply with Instagram's guidelines. Post based on what you hope to achieve, whether you're a business, a private person, or a pet-lover. Here are the 13 most popular types of photos you can post on Instagram:
---
1. Landscape, Panoramic and Wildlife Photography
Capturing an animal in action or natural beauty in the picture.
---
2. Aerial, Architectural and Urban Photography
Capturing the world from above and taking flattering pictures of structures, usually for advertising.
---
3. Event and Sports Photography
Concentrating on capturing that one perfect moment.
---
4. Portraits and Beauty
This type of photography is appreciated on Instagram. Use natural light and try different angles on a pleasing background, especially when trying to showcase a model's glamour.
Related: How to Do Portrait Photography the Right Way
---
5. Macro Photography
Detail within an environment grabs the attention of the viewer and brings him calmness within the chaos. A clear picture of a high-speed event can also fall into this category.
---
6. Abstract Photography
Focuses on shapes, symmetry, patterns, colors, and more. Among the same lines in forced perspective photography, which uses optical illusions to create mesmerizing pictures.
---
7. Black and White, Infrared or Lomo Photography
Trendy and colorful ways to bring out contrasts and natural beauty in a photo.
Related: 20 Essential Black and White Photography Tips for Beginners
---
8. Past and Present
Comparing the past and the present in pictures, usually known on Instagram at #tbt (throwback Thursday) or something similar.
---
9. Candid Photography
Taking realistic images of people in action, which is especially prevalent when photographing families, events, or in street photography. Time-lapse photography involves editing multiple candid pictures into one photo.
---
10. Conceptual Photography
A picture says a thousand words – conceptual photos are about presenting an idea through imagery.
---
11. Still Life Photography
Photographing immovable subjects.
---
12. Tilt-Shift Photography
Taking a picture of something big and candid and editing it to look miniature (by blurring the sides, for example).
---
13. Vintage Photography
A growing trend that involves capturing and editing photos to make them look old and fashionable.
---
Basic Concepts for Making Your Pictures Look Better to Other People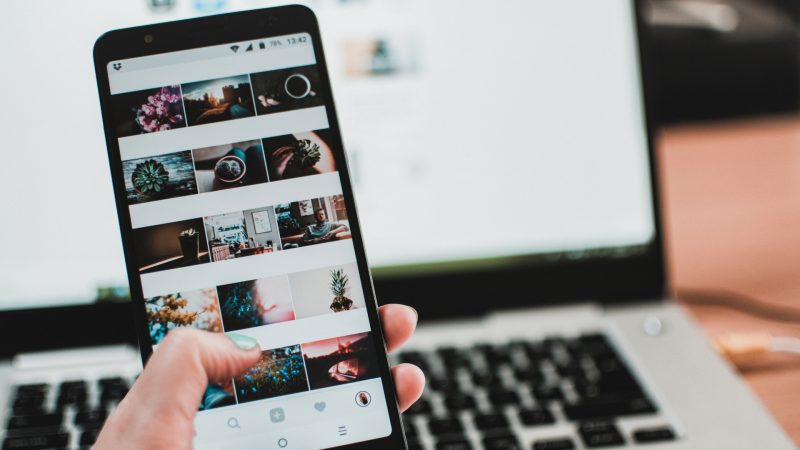 We've pointed out that there are various types of photos. However, before you start exploring them, you should be familiar with some basic concepts that will make your pictures much better.
Symmetry makes people calm and happy. You can make your whole picture symmetric or just parts of it, but either way, it becomes aesthetically pleasing. Patterns are among the same lines of visual pleasure. Backgrounds can also be quite captivating and beautiful.
Bright colors and humor give us a well-deserved break from today's minimalism and monotony. Motion in an image is exciting and impressive. Animals make people happy, so take pictures of them and spread the joy.
---
What to Post on Instagram If You're a Business Owner?
---
1. Post Your Products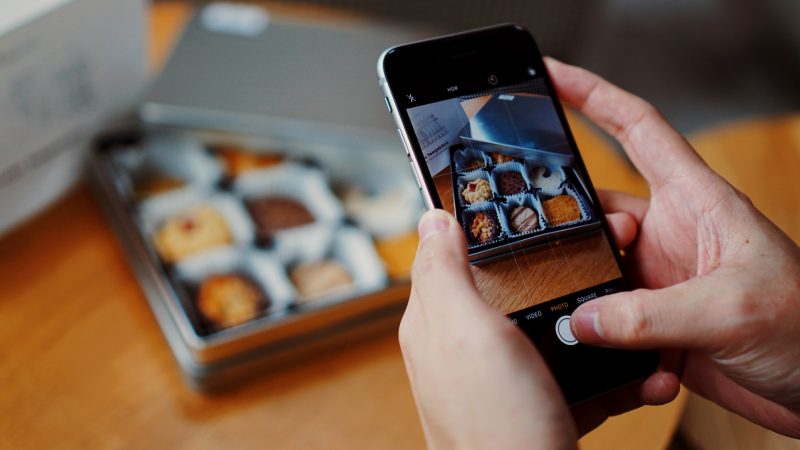 Take pictures and videos of what you're selling and post them on Instagram. This is easy and expected, and it's an excellent way to start a business with Instagram's help. Share rich, beautiful, and exciting photos of your products to boost sales and make your business trendy. You can even add tags to your merchandise to enable purchase through Instagram. Tags generate sales because they make it easier to get information on the product and to buy it.
Related: 7 Tips on How to Promote a Photography Business on Instagram
---
2. Show off New Products or Achievements
You give users a reason to follow you because you enable them to know about the person or brand they love. If you want to create even more excitement, hold a contest and give away some cool stuff. Offer a reward that's fit to your target audience and don't think whether the rest of Instagram would want it. Your contestants should be people who may be interested in your business.
---
3. Go "Live" and Take a Tour Behind the Scenes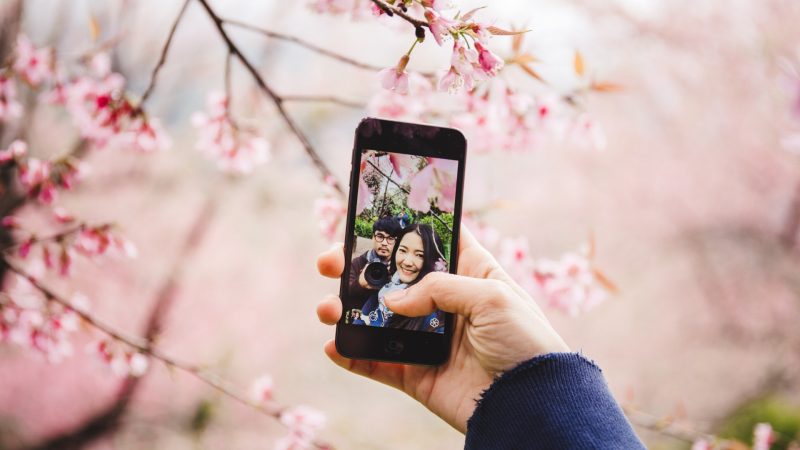 People love to peek behind the scenes. It's nice to see something intimate in the midst of impersonal ads. It helps create a bond between your account and the buyer. To strengthen it, post photos with your employees, because buyers tend to relate to real, working people, and they'll start to trust you.
Behind the scenes, photos and videos don't need to be as pretty and professional as usual. Some recommend that you go "live" when giving a sneak-peek so that users can ask questions or comment on the present. If you plan to go "live," you should notify your audience in advance and prepare yourself (better not to improvise).
---
4. Hashtag the Season
If it's summer, post your travels. If it's winter, photograph the holidays. Your posts should fit into two categories: what your audience wants and what the season is. Whatever it is, use hashtags. The best thing about seasonal posts is that users are more likely to find them because hashtags are relevant at that moment. In other words, photos with the appropriate holiday hashtags float around and get more views. Another thing people often seek out are inspirational quotes, so hashtag them well. Once in a while, you can even tell your followers to tag a friend to boost your followers.
Related: Best Instagram Photography Hashtags to Use as a Photographer
---
5. People Love Seeing Things They Care About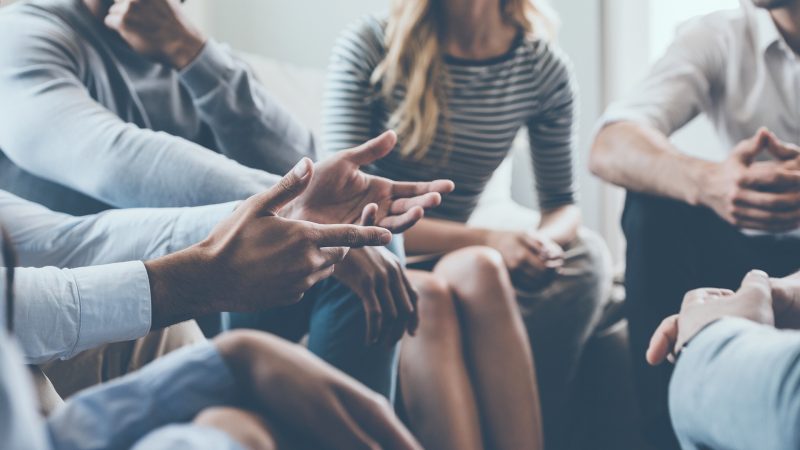 Humans tend to trust those involved in helping their community. If you work at home or in a small town, connect with the people around you and show it off. An excellent way to achieve this would be by hosting or taking part in an event and posting about it several times.
There are many things to post that attract people's interest, likes, and follows. However, you first have to determine your target audience.
---
Who's Your Audience on Instagram?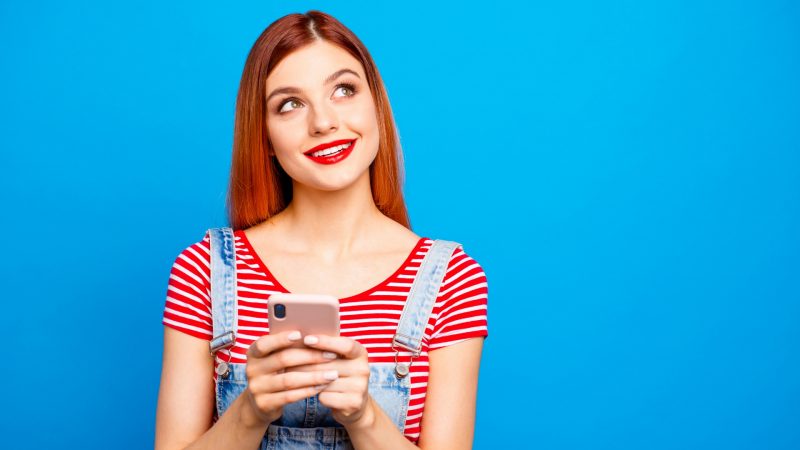 Evaluate your Instagram audience. Reevaluate it every once in a while, because it's usually much bigger and more diverse than you think. You need to know who's interested in your content and then make a game plan. Once you have a good idea of what your content should be, your posts will become better. The larger your audience, the more you strategize, the more chances you have to express yourself.
First of all, look up the groups/personas your marketing team is targeting. Use listening tools to understand their opinions of you and other topics. Different groups have different views: therefore, try to separate them in your head and cater to their needs accordingly. Some recommend that you look a little deeper into profiles of people interested in your brand for you to get a better understanding of the whole 'persona.' Secondly, learn how to reach people through networking and research.
Related: 9 Instagram Photography Tips: How to Grow Your Photography Business on Instagram
---
Ask yourself the following things:
What did your brand recently do that had a significant impact on your target audience?
What did other brands do to encourage similar results?
Identify when you should post for more views and likes.
Follow hashtags related to your company and your audience to find potential followers and customers.
Once you have these answers, apply them to your target audience and strategize how you'll reach them using your new information. You can either improvise or use an idea from a successful campaign.
Thirdly, use Instagram to your advantage. The platform is full of opinionated and diverse young people, all of whom look up to an activist, celebrity, or influencer. An icon with dozens of thousands of followers promoting your product can boost your business. However, don't forget that most stars don't do marketing.
Before you begin, determine what you want from your influencer, what goal you hope to achieve by promoting your product, and what parameters you will use to measure your campaign's success.
Finally, never stop doing everything listed above. Social media is changing dynamically. Therefore, you should always follow your audience's conversations and reanalyze what you're posting. Use a content calendar to organize yourself. Make sure that your business is growing, that you're reaching your goals, and that you're continually thinking of ways to improve.
Related: How to Make Money as a Photographer on Instagram? 
---
In conclusion, having a successful Instagram account takes work and research, but that still means that you should be creative and open to new ideas. Besides everything we've discussed, keep in mind that you're a person too. Don't forget that if you find a photo unpleasing, others probably will too. Trust your gut sometimes, even if it doesn't agree with others. The two most crucial elements needed in your photo are creativity and clarity.
Related: Instagram Rules and Regulations for Photographers