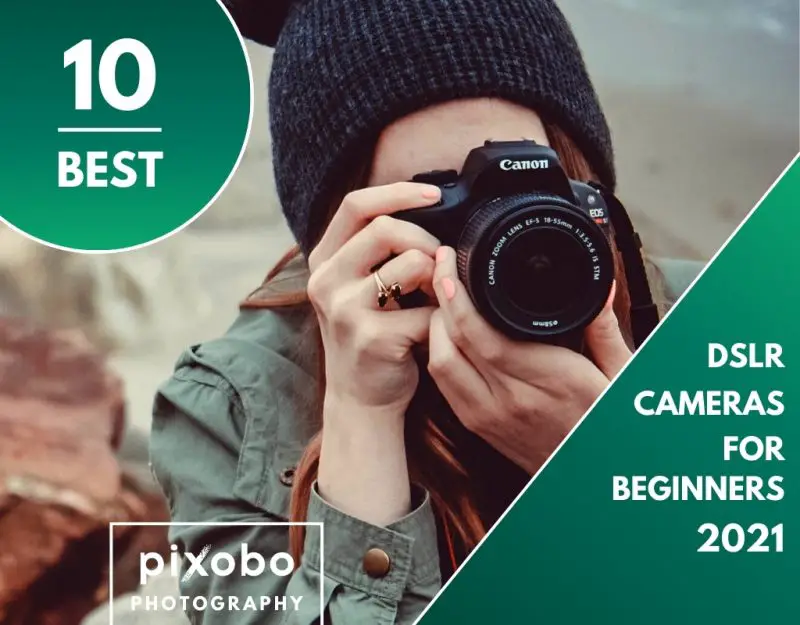 If you're tired of your tiny P&S camera, it's time to jump onto big stuff…a proper, proper DSLR camera! But, are you ready for this big boy? Buying a DSLR camera should signify that you already have enough knowledge to upgrade your photography gear, in order to properly utilize the advanced functions of DSLR cameras.
For those who want a top-notch photography experience, a DSLR camera is a must! Interchangeable lenses, better low-light photography, bigger sensors, increased image quality… we could go on for years! So, what are the best entry-level DSLR cameras in 2021?
---
10 Best Entry-Level DSLR Cameras in 2021
Related: Is Canon or Nikon Better for Beginners?
---
1. Nikon D3500
Nikon D3500 W/ AF-P DX NIKKOR 18-55mm f/3.5-5.6G...
A DSLR that's as easy to use as a point and shoot camera
Compact, comfortable design that's great for travel and special events
Image sensor that's 15x larger than those used in typical smartphones for sharper, clearer pictures
So, let's kick off our list with an amazing all-rounder called Nikon D3500. If you know a thing or two about photography and cameras, you know that Nikon offers some of the best DSLR cameras for a budget. While not the most expensive entry-level DSLR, Nikon D3500 packs quite a punch. A really solid punch! This camera comes equipped with a 24.3MP sensor that gives an amazing picture and video quality for the price.
For a camera that comes with a minuscule price, you'll be happy that you can adjust your ISO anywhere between 100 and 25600. For those worried about shooting fast-moving subjects, Nikon D3500 offers shooting at 5fps burst mode. Fair for a budget camera.
When it comes to the video quality, you can go up to 1080p but this time, at 60fps. Sure, the camera isn't going to reinvent the wheel with the video quality, but I can assure you it's more than enough for any photography and videography niche. With its great battery life that can last you up to 1,550 shots per charge, it pisses all over its rivals at this price range.
Simply an amazing camera for the price!
Check out the current price for Nikon D3500 on Amazon.
---
2. Canon EOS 1300D
Canon EOS 1300D comes at a slightly lower price than Nikon D3400, yet offers almost the same performance for the price. It comes with an 18MP sensor that's a bit smaller than what Nikon offers, but I don't find this bad. In fact, the megapixel count represents the resolution of the image and has nothing to do with the quality. On the brighter side, the camera offers 3fps continuous shooting speed which is great for shooting sports events or simply a moving subject.
I mean, you can't shoot Usain Bolt with this one, but hey, a moving turtle or snail could look nice! Jokes aside, the camera can shoot some pretty good photos and has all kinds of exposure mods at your disposal. For those who would like to blur a background, Canon EOS 1300D offers this at a glance, without having to dig deeper into the most complicated settings. Since this camera represents a pinnacle of basic DSLR, it's still nice to see they added a great LCD screen. Props for that!
When it comes to video recording, well… it's nothing special. I mean, 1080p is a standard for today's cameras, unless we talk about the most advanced DSLR cameras out there. The video quality is stellar, but I use it for taking photos more often.
All in all, Canon EOS 1300D's offerings are more than amazing for the price. It's a shame that Nikon overshadowed it by its newer models like EOS 2000D and 4000D.
Check out the current price for Canon EOS 1300D on Amazon.
---
3. Nikon D3400
Nikon D3400 is a forerunner of the aforementioned Nikon D3500 and it's still a good camera, despite being replaced by its younger brother. Furthermore, this one also comes with a huge 24.2MP sensor that offers a good photo resolution, with solid photo quality. Design-wise, this one is pretty similar to D3500 – both offer a 3-inch LCD display and can shoot in a continuous shooting speed at 5fps. Pretty good, huh?
The main difference is that D3400 offers basically low connectivity. Thankfully, this one isn't expensive and when you buy it, you'll be able to enjoy almost everything that its younger brother gives.
Again, the video can be recorded in 1080p and it looks quite nice, although I've noticed slight improvements in D3500. After all, you're probably going to use your DSLR camera for photography and rarely for videography, unless you're an event photographer. And in that regard, I would still say this is a great buy if you manage to find it at the right price.
Check out the current price for Nikon D3400 on Amazon.
---
4. Nikon D5300
Sale
Nikon D5300 improves over D3300 and continues to impress us with its great balance of price and performance. To be honest, this DSLR camera works amazingly well for its price, successfully replacing Nikon's D3 series. However, the camera is a bit more expensive which brings us to its specs. Again, we have a 24.2MP sensor here and it's a classic APS-C CMOS sensor that Nikon uses in almost every camera. This sensor is bloody good, though! Even though it's almost the same as on Nikon D3300, the photo quality is noticeably better.
Nikon D5300 comes with a razor-sharp 3.2 inches LCD display which, unfortunately, doesn't support touchscreen. On the brighter side, we have a GPS function which is…well, good to have, although we would much rather have a functional touchscreen. With its continuous shooting speed of 5fps and a 39-point autofocus system, the camera has all it needs to bring a satisfying user experience.
The video resolution in which the camera can record is again, 1080p. Needless to say that optical stabilization does its job fairly well and the video quality is stellar. What we don't like is the battery life. With its 600-shot life, it sure beats some of the cameras in this price range, yet it's still nothing extraordinary.
Check out the current price for Nikon D5300 on Amazon.
---
5. Canon EOS Rebel T7i
Sale
Canon EOS Rebel T7i US 24.2 Digital SLR Camera...
24.2 Megapixel CMOS (APS C) sensor
Built in Wi-Fi, NFC and Bluetooth Lens used: EF S 18-55 millimeter f/4-56 IS STM (at focal length of 55 millimeter)
High Speed continuous shooting at up to 60 fps Weight Approx 1877 ounce/532 grams (including battery pack and SD memory card) Approx 1711 ounce/485 gram (body only)
Canon EOS Rebel T7i is one of the best DSLR cameras on the list, but why is it in the middle of the list? Well, because it's a bit pricey. With its price of 750 bucks, this DSLR beast slowly crawls into the mid-range market, leaving a bit of its influence in the entry-level parts. While the sensor still packs 24.2MP (you've read about this number a lot), this one is renewed, as Canon says. I can't help but trust them since this camera performed very well at high ISO speeds over some older models.
What's also great to have is autofocus, which is blazingly fast here! And since this camera is so expensive, I'm also glad they added a touch-screen functionality on their 3-inch articulating LCD, making it not only look great but feel premium. As for continuous shooting speed, you guessed it – 6fps, simply amazing. However, there are some serious cons here, as some problems with the design. I don't know why, but Canon decided to put a plastic finish here, making it easily scratchable and surely less durable.
Aside from having to constantly look over it like it's a baby or a puppy, you'll also need to buy some camera straps to prevent it from falling. Thankfully, the camera isn't that heavy – around 1 pound.
Check out the current price for Canon EOS Rebel T7i on Amazon.
---
6. Canon EOS Rebel SL3
Do you want a DSLR that isn't too heavy and robust? Do you want a DSLR that you could carry around the whole day without shoulder pain? We introduce you to a Canon EOS Rebel SL3 – the world's smallest DSLR to date. I don't know why Canon uses this nomenclature, but I'm pretty sure that Rebel stands for being a bit different and rebellious when it comes to design and builds quality. And since this is a small camera, it's great that it has a 24.1 MP sensor that screams quality.
Oh, there are also 9 AF points, as well as a wide specter of ISO speeds, ranging from 100 to 25600. Although 9 AF points aren't something to brag about, I found that 5fps continuous shooting speed is better than some of Canon's earlier cameras. At this small size and weight, it's impressive that we still have a 3-inch LCD touch-screen and video recording in 4K UHD.
Speaking about weight and size, this one weighs around 449 g, which is really minuscule. It's like a weight of approximately 3 smartphones. It has some pretty unique features that will set it apart from the other cameras at this price range.
Check out the current price for Canon EOS Rebel SL3 on Amazon.
---
7. Pentax K-70
Pentax K-70 Weather-Sealed DSLR Camera with...
2424 effective megapixel, APS C AA filter less CMOS sensor, with ISO from 100 204800
Operating temperature: 14 degree F-104 degree F (-10 degree C-40 degree C); Dust proof and weather resistant with In body "SR" shake reduction mechanism
Vary angle LCD monitor with Night vision red light LCD display
So, what about the Pentax K-70? Well, if you don't want to buy a mainstream camera like those of Nikon and Canon, Pentax K-70 offers great performance for…well, a slightly higher price. K-70 has some impressive specs like a 24.2MP APS-C sensor, to begin with. This 24.2MP sensor is able to produce some sharp and detailed photos, making it a perfect bridge between the entry-level and mid-range DSLR camera market.
As for the maximum burst speed, this one has 6fps, which is noticeably higher than some cameras on our list. On top of that, Pentax can pride itself for its solid maximum shutter speed of 1/6000 sec. Sure, the high-end DSLRs can produce much better results, but this one is pretty good at the given price. Many users also reported great image stabilization which, I must also admit, works flawlessly.
The main downside of this camera is its heavy mass and robust size. If we compare it to Canon EOS Rebel SL1, this one is like a sumo wrestler. Nonetheless, you can get away with buying quality camera straps. By the way, you can check some of them here.
Check out the current price for Pentax K-70 on Amazon.
---
8. Canon EOS Rebel T6i
Sale
Canon EOS Rebel T6i Digital SLR with EF-S 18-55mm...
242 Megapixel CMOS (APS-C) sensor, ISO 100–12800 (expandable to H: 25600)
EOS Full HD Movie mode helps capture brilliant results in MP4 format Brightness Control Adjustable to one of seven levels
High-speed continuous shooting up to 50 fps allows you to capture fast action
Back to Canon, we have another rebellious camera caller EOS Rebel T6i, and this one is pretty advanced for its price. We can't help but admire its pretty-looking design and its amazing 24.2MP sensor. Canon claims that this sensor can produce some dope photos at higher ISO speeds, which I do believe and have seen with my own eyes. For this silly price, you get 19 AF points as well as ISO 100 – 12,800. I mean, 19 AF points at this price… that's insane!
The continuous shooting speed lies at 5fps, which is average. On the brighter side, the Full HD video at 30fps looks quite nice, although 60fps would still be a great option. Nonetheless, I'm pretty satisfied with the overall video quality and its color reproduction. What's also important to mention is the inclusion of Wi-Fi and NFC, which is something we don't often see at this price range.
All in all, this is a great camera for the price, albeit not better than D3400 for a simple reason – lack of 60fps video shooting. Still, you'll like the camera for its aesthetics, nice photo quality and long-lasting battery (940 JPEG shots).
Check out the current price for Canon EOS Rebel T6i on Amazon.
---
9. Nikon D5600
Sale
Nikon D5600 is a bit more expensive entry-level DSLR camera. However, this one is newer than Nikon's D3000 series. With its 24.2MP sensor, Nikon D5600 didn't change much in terms of resolution, although the sheer photo quality saw a vast improvement. Let's not lie – this camera shoots some colorful photos across all ISO settings. The continuous shooting speed of 5fps is great, but I expected something like 6fps. Still, shooting some moving subjects and sports events is satisfying and will surely make your saliva run from your mouth.
Oh, have I forgotten to mention the amazing 3.2-inch articulating touchscreen? This screen has some amazing colors and viewing angles, coupled with LiveView focusing. While this is a great feature, I think it could be much faster. On the contrary, there is a 39-point AF, which is mind-boggling at this price. Props to Nikon for this addition!
If you want a slightly more expensive entry-level DSLR that produces excellent results in every condition, Nikon D5600 is a great choice. With a custom lens, its cost can raise a bit, but nothing alarming for a camera that could easily take on some mid-range DSLRs.
Check out the current price for Nikon D5600 on Amazon.
---
10. Canon EOS Rebel SL2
Canon EOS Rebel SL2 is one of the most popular choices nowadays. Not because it reinvented the wheel or invented hot water, but simply because it delivers great value for its price. Following the footsteps of its older brother SL1, SL2 improves over some things like photo and video quality. Even though we have a 24.2MP CMOS sensor here, I can pretty much say there's been some work done here.
Another thing they kept from SL1 is a small size. Holding a tiny capable DSLR in your hands never felt this good! Canon also did some work on their camera interface, making it even easier to use, especially for beginners. Other features are pretty usual – a 3-inch vari-angle touchscreen, as well as 5fps continuous shooting speed, nothing too special.
My only bigger complaint about this camera is its minuscule battery life. It lasts up to 380 shots… really, Canon, really?
Check out the current price for Canon EOS Rebel SL2 on Amazon.
---
What to Look for in DSLR Camera: A Simple Guide
---
Sensor Size
This one is pretty important, so take a careful look. The size of the sensor is a direct measure of the camera's ability to handle low-light photos. For example, a smartphone's sensor is much smaller than a camera sensor, which gives us noticeably lower photo quality in these conditions. To put it simply, a bigger sensor means that more light will be able to pass through it, resulting in a fantastic photo in every light condition.
Almost 100% of entry-level DSLR cameras use APS-C CMOS sensors, and they are a lot cheaper than Full Frame sensors. Their size isn't too big, but they still produce excellent photos and are much smaller, resulting in cameras that are comfortable to use.
On the other side, Full Frame sensors are much, much expensive and they are obviously a better option for professional photographers. The reason for this is their ability to handle high ISO speeds with ease and also because of their size of 36 x 24mm, which is pretty big.
---
Brand
If you've read our article thoroughly, you saw no more than three brands. Nikon, Canon, and Pentax. Usually, Nikon and Canon are best when it comes to DSLR cameras, with Panasonic, Sony, and Fujifilm being best for mirrorless cameras. When it comes to lens selection and overall lens support, I found that Canon cameras are amongst the best. Nikon is a close second, with their support for DX and FX lenses.
---
Megapixels
Many people look at the megapixels as being the most important factor for a DSLR camera. Well, let me tell you something – they aren't that important. Megapixels are here to tell us about the photo and video resolution. This means that you can see more details in the photos and videos if the sensor is good enough.
With a camera that packs 24.2MP resolution, you get a resolution of 6016×4016 for a photo. This resolution is even bigger than 4K, which is one of the highest monitor resolutions available. And if you open this photo on such a monitor, you'll not be able to properly see all those pixels since the monitor resolution is vastly smaller than the photo resolution.
Given the fact that most of us use 1080p and 1440p monitors, megapixels are important, but not that much. Still, a photographer would never mind a few megapixels more.
---
Video Resolution
Most people buy DSLR cameras for shooting photos. However, you'll have to shoot some videos at some point, making this parameter somewhat important. Luckily, DSLR cameras usually come with Full HD video recording that goes up to 60 fps in some instances. While this may not sound that impressive, a Full HD video captured by a DSLR camera is better than a Full HD video captured by a smartphone.
---
Wi-Fi and NFC Features
Let's face it- Wi-Fi is a pretty important feature in a camera. Wi-Fi allows you to send your media to any connected device, which removes the need to buy an adapter that's specifically tailored to your camera. While these adapters are sometimes cheap, you can't always get a good deal on them, so having a Wi-Fi in your camera is always welcome.
When it comes to NFC, it's also good to have. Sharing your photos on social media websites is much easier with NFC, although I use Wi-Fi much more.
---
Quality Viewfinder
A quality viewfinder is always a welcome addition. If you want the best way of taking pictures and videos, using a viewfinder is a must. Not only that, but some features like autofocus work much better when using a viewfinder, compared to the LCD display. However, a viewfinder isn't good if you want to capture a selfie or a video for your VLOG.
This is where an articulating display comes into play. The LCD display isn't all that bad, but the viewfinder is a much better option.
Related: Best Professional DSLR Cameras in 2021
---
What Lens Should I Buy?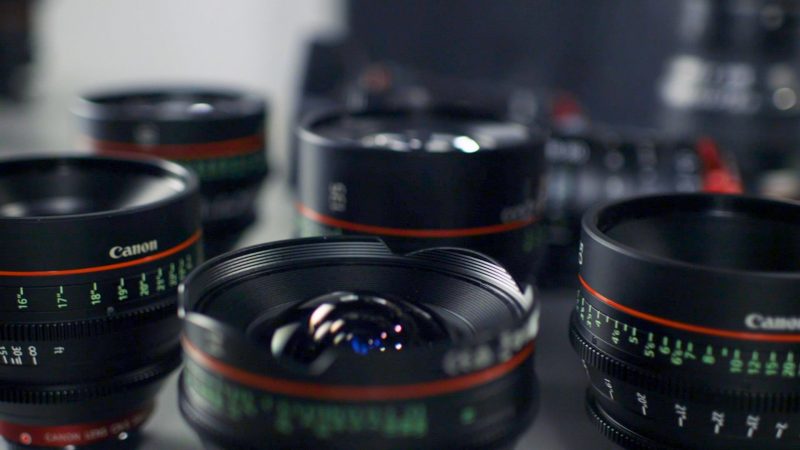 What lens should I buy? Or what lens should YOU buy? Thankfully, this isn't that complicated question since we have two primary types – zoom and prime lenses.
A typical zoom lens is something you've probably used before. By rotating the zoom ring around it, you can adjust your focal length between the given values. These lenses usually have two numbers in their name and these numbers are the focal lengths you're able to cycle between.
A prime lens has a fixed focal length with no ability to zoom. While this sounds less convenient, it's surely isn't like that. These lenses offer a better picture quality as well as lighter weight and smaller size. Oh, and they are sometimes ridiculously cheap, making them a great buy.
Usually, the lens sizes can vary from 18mm to above 85mm. Having this in mind, we can split them into three sub-categories:
Wide-angle Lens – usually 18 to 35mm.
Standard Lens – 35 to 85mm.
Telephoto Lens – everything above 85mm. Some can go over 100mm
Related: 8 Reasons Why a 50mm Lens Is All You Need for Amazing Photography
---
Our Best Entry-Level DSLR Camera Pick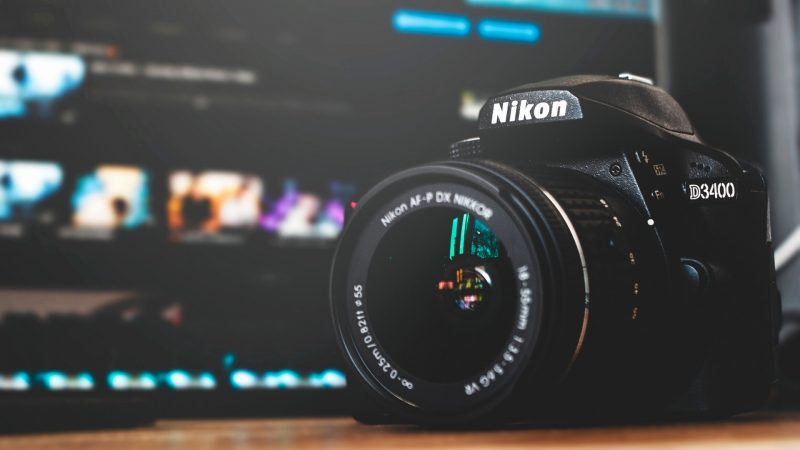 Surprisingly, our best pick would be the Nikon D3400 DSLR camera. Not only that it's dirt cheap, but it offers some amazing performance for the price. One feature that immediately made my day is video recording at 60fps. With its amazing battery life and huge 24.2MP sensor, I think this is the best entry-level DSLR camera in 2021.
Related: Best Mid-Range DSLR Cameras in 2021
---
If you came all the way here, you've probably made your pick and maybe ordered your DSLR camera. In that case, I'm glad this article helped you, as buying a great DSLR camera isn't all that simple. Given the price of these bad boys, you can't just go around and give your cash for products that aren't worth the price.
For those who want to buy an entry-level DSLR camera, it's important to stick to the basics such as Nikon D3400 or Canon EOS Rebel cameras. After all, for an amateur photographer, these cameras will surely answer all of the requests. And you don't always have to spend more money to get a better DSLR experience.
Sometimes, you can just get a great lens and see huge improvements.
Related: Is Buying a DSLR Worth It?