If you are new to digital photography, choosing the right DSLR camera can be challenging. With the big names of camera manufacturers and the tempting features, you might buy an expensive camera with features you don't need yet. So, as a general rule, beginners must not hurry but rather start with the basics.
With that, the best way to choose the best DSLR camera for beginners is to know the simple features you need. As a novice photographer, you would also want your first DSLR camera to be beginner-friendly, easy to handle, and very affordable. So, without further ado, below is the list of our Top 10 best entry-level DSLR cameras in 2023.
11 Best Entry-Level DSLR Cameras in 2023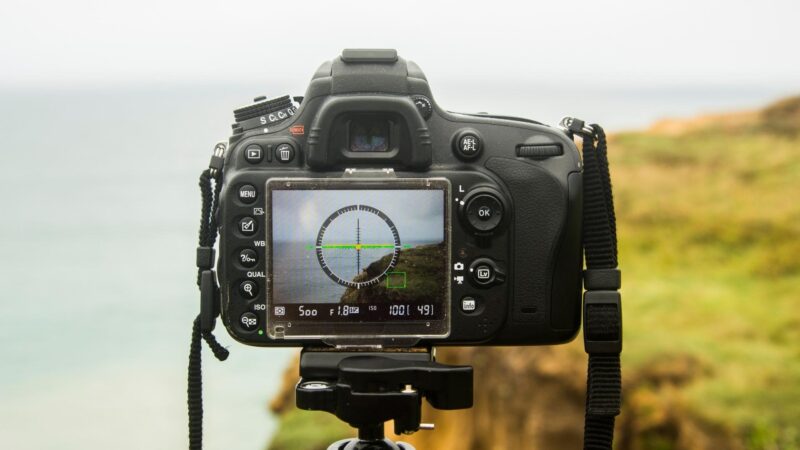 1. Canon EOS Rebel SL3
Canon EOS 250D / Rebel SL3 DSLR Camera w/ 18-55mm...
This Jerry's Photo DSLR Camera Package Includes- LP-E10 Battery , LC-E10 Charger , Lens Caps And Body Cap ,Canon Neck Strap , Jerry's Photo Lens Cleaning Cloth , And Includes :
Canon EOS 250D Rebel SL3 DSLRCamera Body (International Version )- 24.1MP APS-C CMOS Sensor, DIGIC 8 Image Processor, 3.0" 1.04m-Dot Vari-Angle Touchscreen, UHD 4K24p Video and 4K Time-Lapse Movie, UHD 4K Video Recording, 9-Point Phase-Detection AF and Dual Pixel CMOS AF, Optical pentamirror viewfinder
Canon EF-S 18-55mm F/3.5-5.6 DC III Zoom Lens - EF-S-Mount Lens/APS-C Format, 28.8-88mm (35mm Equivalent) ,Aperture Range: f/3.5 to f/38 ,One Aspherical Element ,Super Spectra Coating ,Micro Motor AF System , Rounded 6-Blade Diaphragm
The Canon EOS Rebel SL3 is so far the best DSLR camera for beginners. Released in August 2019 (7 months after the release of the Nikon D3500), this impressive DSLR camera is Canon's lightest DSLR, weighing 451 grams (15.9 oz). Although a bit heavier than D3500, this DSLR camera has better functions and offers more options.
Also known as Canon EOS 250D and 200D Mark II outside the US, the Canon EOS Rebel SL3 replaced the Rebel SL2 and added some cool features that beginners will enjoy. To start with, this low-cost DSLR features a 4k video capability of up to 25/24 fps and a longer battery life that allows you to shoot 1,070 excellent photos on a single charge.
Equipped with a DIGIC 8 image processor and a 24.1MP APS-C CMOS sensor, the Canon SL3 allows Wi-Fi connectivity, aside from Bluetooth. This vlogger-friendly also features a wireless remote control, a dual-pixel AF (auto-focus) system, and a superb vari-angle LCD touchscreen. Here, you can take selfies and review your photos.
The Canon EOS 250D has a higher introductory price as compared to the Nikon D3500. It also has a shorter battery life and offers less accurate autofocus (9 points versus 11). Nonetheless, all its cons are compensated with the user convenience and advanced features. After all, beginners would like to explore cameras that are easier to use.
2. Nikon D3500
Sale
Nikon D3500 24.2MP DSLR Camera with AF-P DX NIKKOR...
Includes all original accessories plus a 90 Day Warranty
Nikon D3500 24.2MP DSLR Camera with AF-P DX NIKKOR 18-55mm f/3.5-5.6G VR Lens
24.2MP DX-Format CMOS Sensor No Optical Low-Pass Filter Native ISO 100-25600; 5 fps Shooting 3.0in 921k-Dot LCD Monitor
As an efficient successor to the D3400, the Nikon D3500 is the second-best value of a DSLR camera for starters. This cheaper entry-level DSLR weighs around 415 grams (14.6 oz.), including the battery. Nikon knows that photography beginners may spend a long time holding the camera before shooting a photo or video as compared to professionals.
Aside from that, D3500 offers a longer battery life that allows you to take approx. 1,550 photos or around 75 minutes (1.25 hours) of video before recharging. Equipped with an excellent 24-MP APS-C CMOS sensor and 11-point autofocus (AF) System, this user-friendly camera will give you sharp, crisp images in a wide variety of situations.
This redesigned D3500 is surely packed with easy-to-use features. This includes a Full HD 1080/60p video capability, continuous shooting rate at up to 5 fps, switching from photo to video with a single button press, and a helpful Guide Mode. For easy access to the most frequently-used controls, you can easily find them on the right side of the LCD.
On the other hand, D3500 has a few cons. It does not have a Wi-Fi connection, but you still share photos with your smartphone via Bluetooth using the SnapBridge app. This DSLR camera also lacks touchscreen capability, which means that you have to rely on buttons. Nevertheless, the D3500 is better than smartphones in any field of photography.
3. Nikon D5600
Sale
Introduced in November 2016, the Nikon D5600 replaced the D5500 and is the last of the D5XXX series. Due to its age, this entry-level DSLR camera does not offer some of the latest features in the market. But if you are a novice in photography who wants an affordable DSLR you can learn a lot from, this is the chance you have been waiting for.
To start with, the Nikon D5600 has a 3.20-inch articulated touchscreen, which is slightly larger than the 3.0-inch touchscreen of the D3500. Despite weighing around 465 grams (16.4 oz), including the battery, this compact DSLR camera has a comfortable deep grip on the right side. It sports a high-resolution 24.2-MP sensor and a 39-point AF system.
Like the D3500, the D5600 uses the same Expeed 4 microprocessor. You can also use the SnapBridge app to share images via Bluetooth and online via Wi-Fi. Made of strong polycarbonate, this single-piece, midrange DX-format camera has a battery life that allows you to take around 970 clear images. This is much lower than that of the D3500.
The Nikon D5600 lacks the 4k video capability and may require you some learning curve. It also comes with a higher price as compared to the D3500. Nonetheless, this solid camera is ideal for beginners who prefer flexibility when taking photos. So, if you have the budget and you are an avid fan of action, the D5600 is worth buying.
4. Canon EOS Rebel T7i
Sale
Canon EOS Rebel T7i US 24.2 Digital SLR Camera...
24.2 Megapixel CMOS (APS C) sensor
Built in Wi-Fi, NFC and Bluetooth Lens used: EF S 18-55 millimeter f by 4-56 IS STM (at focal length of 55 millimeter)
High Speed continuous shooting at up to 60 fps Weight Approx 1877 ounce or 532 grams (including battery pack and SD memory card) Approx 1711 ounce or 485 gram (body only)
Announced in February 2017, the Canon EOS Rebel T7i is also known as EOS 800D in Europe and EOS Kiss X9i in Japan. As a brilliant successor to the Rebel T6i/EOS 750D, this Canon DSLR camera lacks some advanced features. But no worries, these missing features are compensated by very important features that amateurs and beginners need.
First of all, the Canon T7i sports a 24.2-MP APS-C CMOS sensor and a dual-pixel AF (autofocus) system, which the EOS Rebel SL3 also has. This sturdy DSLR camera has 45 AF points, which makes it very much applicable in sports photography or any fast-moving action. Not to mention, it also comes with an easy-to-use touchscreen LCD.
If you are a beginner, you have the option to turn on the easy-to-understand Feature Assistant, which will teach you the features of the camera. Once you no longer need assistance, you can simply turn it off. If you are an aspiring vlogger, turn the LCD to front-facing to view the images or take selfies. You can also use it as a viewfinder. 
The Canon EOS Rebel T7i offers 600 shots per charge, which is reasonable battery life for beginners. Photo-sharing is also easy via Bluetooth and Wi-Fi. Unfortunately, there is no autofocus fine-tuning, and it does not shoot in 4K. The image quality is also not as good as the D5600. But still, the Canon T7i is a superior camera for beginners.
5. Canon EOS Rebel T8i
Sale
The Canon EOS Rebel T8i was released in February 2020 and is relatively new. This is why it is not surprising to know that this DSLR camera is the most advanced model in the EOS Rebel line. The upgrade may not be huge, but some key features can also be found in high-end Canon cameras. Yet, the Rebel T8i is an entry-level DSLR camera.
Known as EOS 850D and EOS Kiss X10i outside the US, the Rebel T8i is the second Rebel camera with a rotating 4k video capability of up to 24 frames per second. There are some strict limitations, though. Instead of using phase-detection autofocus, it uses contrast-detect autofocus, which is slower. There is also a 1.6x focal length crop factor.
Like its predecessor, the Rebel T7i, the Rebel T8i also features the competitive 24.1-MP APS-C CMOS sensor, a 3.0-inch vari-angle LCD touchscreen, Bluetooth, Wi-Fi connectivity, and ISO 100 to 25,600 (extends to 51,200). Nonetheless, the battery life is better at 800 shots, while continuous shooting can be up from 7 fps instead of 6 fps.
Packed with a DIGIC 8 image processor and a 45-point (all cross-type) AF system, beginners can expect high-quality images like that of the Rebel T7i. To sum it up, this ergonomically designed Rebel T8i is a great option for beginners. But then, you should be willing to pay a higher price if you want to upgrade your photography experience.
6. Pentax K-70
Pentax K-70 Weather-Sealed DSLR Camera, Body Only...
24.24 effective megapixel, APS C AA filter less CMOS sensor, with ISO from 100 204800
Dustproof and weather resistant with In body "SR" shake reduction mechanism
Vary angle LCD monitor with Night vision red light LCD display
While Canon and Nikon are competing for the best DSLR camera for beginners, Ricoh is not to be disregarded. Introduced in June 2016, the Pentax K-70 is a no-nonsense DSLR camera packed with innovative features every beginner needs. In fact, this sleek, weather-sealed camera is categorized as an upper entry-level camera, despite its age.
To start with, the splash-proof body of Pentax K-70 has 100 sealing parts, making it ideal for outdoor photography even at a temperature of -10°C (14°F). Equipped with a 24.2-MP APS-C CMOS sensor, this Pentax camera sports a flip-out, 3.0" articulating LCD with a resolution of 921,000 dots. But then, it has no touch screen feature.
The Pentax K-70 features a high-resolution Pixel Shift function, wherein the camera takes four shots of the same scene to create a composite image. But to fully enjoy this feature, you will need a tripod to make sure that the camera is stationary. This is also the first Pentax DSLR camera to employ on-sensor PDAF points for moving subjects.
However, there is no 4k video captures with this Pentax K-70. Instead, you are limited to full HD (1920 x 1080) resolution. There is also no raw video output during recording. But if you don't care much about video quality, the K-70 is still a solid option for all-weather photography. The price is also considerably low as compared to most of its competitors. 
7. Canon Rebel T7
Launched in February 2018, the Canon Rebel T7 DSLR camera is known outside the US as EOS 2000D, EOS 1500D, and Kiss X90. This entry-level DSLR replaced the Rebel T6 (EOS 1300D) and is the first Canon camera to use the upgraded 24.1-MP APS-C CMOS sensor. It lacks some key features but comes with a lower price tag.
Technically speaking, the only difference between the Rebel T7 and the Rebel T6 is the resolution of the sensor since the latter only offers 18 megapixels. Both of them sport a 3.0-inch fixed-type LCD screen and are capable of Full-HD (1920 x 1080) resolution. Thus, the Rebel T7 also has no touch screen and does not support 4k video recording. 
Like the Rebel T6, the Rebel T7 offers a maximum continuous shooting speed of 3 frames per second, a standard sensitivity range of ISO 100 – 6400 expandable to 12800, and a battery life good for 600 photos using the viewfinder. Their body sizes are the same, and the 10-gram decrease in weight for the Rebel T7 is almost unnoticeable.
The Rebel T7 only has 9 cross-type AF points compared to the 45 AF points of the Rebel T7i. This means that the former is less accurate when it comes to tracking a subject. No wonder it is much cheaper than the Rebel T7i and the Rebel T6. But if you are only after the image quality and simple features, the Rebel T7 is a great deal.
8. Canon Rebel T6i
Sale
Canon EOS Rebel T6i Digital SLR with EF-S 18-55mm...
242 Megapixel CMOS (APS-C) sensor, ISO 100–12800 (expandable to H: 25600)
EOS Full HD Movie mode helps capture brilliant results in MP4 format Brightness Control Adjustable to one of seven levels
High-speed continuous shooting up to 50 fps allows you to capture fast action
The Canon Rebel T6i was announced in February 2015, along with Rebel T6s (EOS 760D). These two DSLRs have a lot of similarities and are both entry-level cameras. However, the Rebel T6s is leaning towards the mid-range since it has additional features. Outside the US, the Rebel T6i is also known as EOS 750D and Kiss X8i.
As the newer version of the Rebel T5i (EOS 700D), the Rebel T6i is the first EOS Rebel DSLR with built-in NFC and Wi-Fi capabilities. Powered by DIGIC 6 image processor, among its key features are a 3.0-inch vari-angle LCD touchscreen, 5 fps continuous shooting, and 24.2 MP APS-C CMOS sensor. The sensor is the old version, though.
Instead of the dual-pixel AF system, the Rebel T6i sports the Hybrid CMOS AF III. This may be quite challenging when it comes to the accuracy during continuous tracking of fast-moving subjects, especially in videos. But still, the 19 AF points are much better than the 9 AF points of the Rebel T5i. And as expected, it also cannot shoot 4k videos. 
Unfortunately, the Rebel T6i has a shorter battery life, which is only good for about 440 shots. This means that you may need some extra batteries, especially when taking videos. But despite not being as sophisticated as the newer Canon DSLRs, the Rebel T6i works well in low-light situations. The price and features are just right for beginners. 
9. Nikon D5500
Sale
As mentioned earlier, the Nikon D5500 is the predecessor of the D5600. Nikon decided to skip the D5400, which is why the D5500 is the successor of the D5300. These two DSLR cameras have a lot of similarities, but the D5500 has some additional features. Interestingly, the D5500 is the first Nikon DSLR camera to have a touchscreen LCD.
Both the D5300 and D5500 have the same body measurements, but the latter is 60 grams lighter at 420 grams. They are both equipped with a 24.2 MP CMOS sensor, a 3.20-inch fully articulated LCD, and an FHD 1920 x 1080 video resolution. They also have the same Auto ISO configuration options and an optical viewfinder.
Both DSLR cameras have built-in Wi-Fi connectivity, but the D5500 lacks the GPS option. But since the D5300 only uses the conventional panel, the touch control of the D5500 is a great ease for vloggers. Needless to say, the battery life of the D5500 is more impressive at 820 shots compared to only 600 shots for its predecessor.
Lastly, both of them have a maximum frame rate of 5.0 fps during continuous shooting. The only discouraging factor for choosing D5500 over the D5300 is the redesigned grip. It can be quite uncomfortable if you have big hands. But other than that, the D5300 is fit for beginners. Although the price is a bit higher, the features are worth spending on.
10. Canon EOS Rebel T100
Canon EOS Rebel T100 / 4000D DSLR Camera (w/ 18-55...
Shoot detailed images into the night with a large 18 Megapixel sensor, with up to 19x more surface area than many smartphones
Instantly review results on the user-friendly, 6.8 cm (2.7 ) LCD screen
See the world through the optical viewfinder and experience the creative power of interchangeable lenses
Launched in February 2018 along with the Rebel T7, the Canon EOS Rebel T100 is known as EOS 4000D and EOS 3000D outside the US. This entry-level DSLR camera replaced the Rebel T6 and is dubbed the cheapest DSLR camera ever released. If you want to buy your first DSLR camera without spending a lot, this is a very good option.
Truth be told, a lot of features of the EOS Rebel T100 are already things of the past. This includes the DIGIC 4+ processor, the 18MP sensor, the 9-point autofocus system, as well as the 2.7-inch diagonal with a 230,000-dot resolution. But although there are no Bluetooth and NFC options, you can still share photos online via Wifi connectivity.
But because of its slow autofocus system, newbies may find it challenging to track a moving subject. Video recording quality at Full HD (1920 x 1080) is also not that good, and continuous autofocus is also not available. Nevertheless, the battery life is designed for about 500 shots, which is good enough for novice photographers. 
So yes, the Rebel T100 has a lot of outdated features. The camera body is plastic and also looks weak. Yet, the image quality is fairly good. But more importantly, this cheap camera is very easy to use, and you don't have to face a steep learning curve. Again, studying photography must always start with the basics and should not be expensive.
11. Canon EOS 90D
The 90D, which was introduced at the same time as the Canon EOS M6 Mark II, plays to the conventional advantages of DSLRs—good handling, extended battery life, and an optical viewfinder. It incorporates Canon's newest imaging engine and a new sensor with 32.5 MP megapixels which is significantly more than the 24.2 MP of the 80D and is useful for cropping photos.
Canon has increased the dynamic range of the 90D over the 80D, notably at higher ISOs.  While this enables the 90D to catch more details in highlights and shadows, underexposure can produce noisy and flat, washed-out photos.   
The 90D does quite well while taking videos as well. Despite the abundance of colors and details in any quality, 4K film is incredibly sharp. But, you should be aware of the camera's rolling shutter because distortions can sometimes be seen, especially if you're moving about a lot when taking the picture.
The optical viewfinder of the 90D is identical to that of the 80D; it has a magnification of roughly 0.95x and fills almost 100% of the frame, so there are no surprises at the corners of the image you've taken.