You dream of having your own photography business but you don't know how to start a photography business with no money?
Believe it or not, this is a common issue for new photographers. There seem to be so many obstacles in your way – the main one being a lack of funds.
Should that stop you? NO.
It's a small hurdle that can be overcome with some nifty footwork and artful dodging. When you read through the lists below – make some notes and go through them carefully. Tick off what you have already done and what you still need to do.
Once you have decided to take the plunge, use that nervous energy to step boldly across the threshold and create that profitable photography business you always dreamed of …. and remember to breathe …
---
Do You Have a Well-Thought out Business Plan?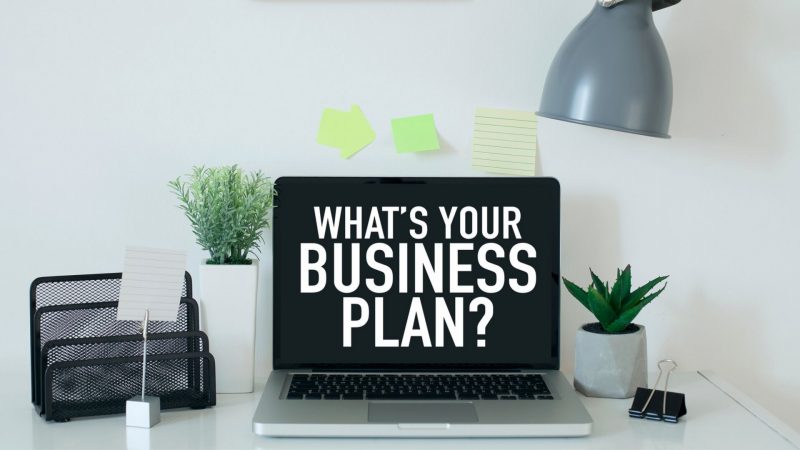 Before you even begin, you need a good business plan. They are free and come with very pertinent and thought-provoking questions to help you streamline your photography business.
It will also help you prioritize, which is essential if you are just starting out. So, even if you think you are not just a great photographer but also have a brilliant business mind, by skipping this step with our without money, you will be sabotaging your own photography career.
Download one read it through and write down your intentions and how you are going to go about making your photography business work for you and your circumstances.
It is an investment that always pays off in the long run. It might cost you some of your precious time, but it will only cost you money if you do not have one!
Related: Starting a Photography Business Checklist
---
Choosing a Good Name for Your Photography Business
Your name is your brand. You don't need money to find the right name, but you might need to eventually register your business.
This means you need to make sure you are not taking someone else's established photography business name.
Do a bit of research and go on the internet and type in the name you want to use. Make sure the name you choose is not bland or non-descriptive.
Think creatively but make sure potential customers will still know that you are offering photography services. If you are going to be using premises, make sure about the legal implications and business rights you might need.
Related: 7 Tips for Developing Cute Photography Name Ideas (Examples Included)
---
Do You Need a Photography Studio?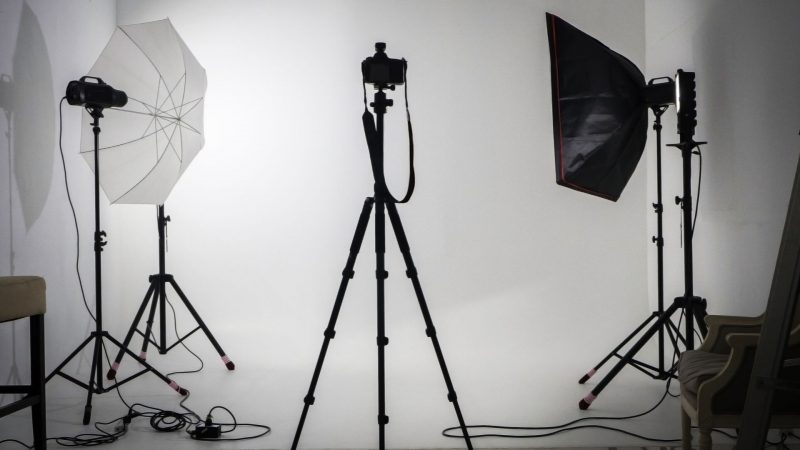 Renting premises when you are starting up is unnecessary and expensive unless you have a place in your own home that you can convert. Even then, you will need some money for renovations.
Before that happens, rather go to clients to meet them or choose a place convenient for both of you. Depending on what type of photography you are doing, a lot of the time you might be on location (wedding venue perhaps) with no need for a studio.
If you do need a studio, look around for one that you can rent by the hour. They will be set up already and all you need is your camera and accessories. You can then set up the lighting as you want and adjust the props and backdrops.
When you are renting your own studio, you are paying whether you have clients or not. This way, you keep your costs to the minimum.
Related: What Are the Ideal Camera Settings for Studio Photography?
---
Don't Spend Money to Make Money
You might think you have to market yourself first to start a photography business. To a certain extent this is true but avoid paying for any outside assistance such as graphic designers for your business cards or SEO websites or any business start-up help.
Actually, once you have a name, do you really need printed business cards?
What do most people end up doing with them? They throw them away.
Send your details by phone – you can have an electronic business card that can be sent to any device. That also means that you are exchanging details with them and building your potential customer base and network.
Using others to help set up your business, will take money out of your cash reserves necessary to keep your business afloat daily. None of these will make a serious impact on your business when you are starting out.
There are other ways to get the word out, which we will discuss later on.
Related: 17 Simple Things for "About Me" Photographer Bio That Your Clients Will Love
---
Have a Realistic Budget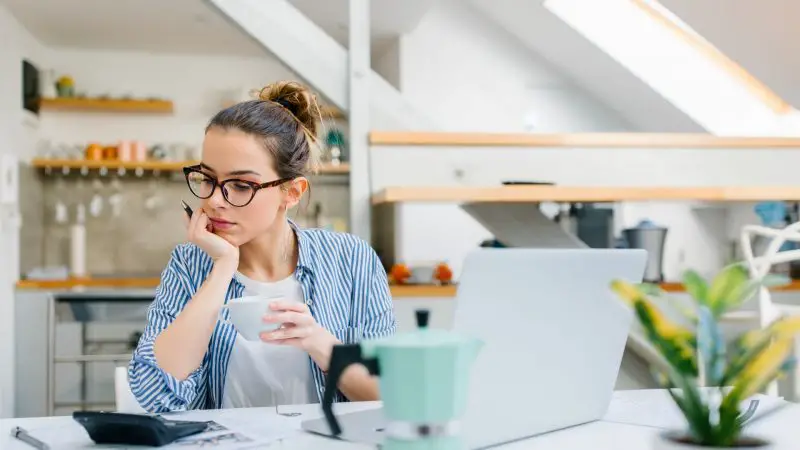 Even though you are starting your photography business with no money, you will obviously still need a small amount of cash to survive daily.
Planning ahead and making a budget does not cost anything but gives you a clear idea of what is actually needed to run your business. Take into account all aspects of running a photography business, such as renting equipment and the phone bill.
Also, if you are traveling to clients or a venue, take into account fuel expenses. You will have to have reliable transport so keep those costs in mind.
There are many apps you can download such as Goodbudget or Mint – Moneymanager (if you are in the US or Canada). A good tip is to download a free app specifically in your country that links to your bank account. That way you can keep a close watch on expenses.
Related: How Much Does It Cost to Start a Photography Business in 2019?
---
Charge Your Photography Rates Appropriately
For the last few years, you have been taking pictures for free for family and friends, building up confidence and getting some good critique (hopefully).
Now, you need to start charging.
You are probably running on a shoe-string budget, make sure you are not undercutting your price just to get work.
If you do not charge appropriately, any savings you have made will not be worth it, as any profit you make will be lost. If you have made a realistic budget, as stated before, then you will be more aware of what you need to charge to actually make some money.
Also, often customers do not equate cheapness with quality and do not mind paying more for a superior photography service.
Related: How Much Should a Beginner Photographer Charge?
---
Keep Business and Pleasure Separate
Make sure you open a separate bank account for your photography business so that you can keep track of your profits and expenses. Only use that card or account for business-related dealings.
Ask your bank for an account where you get a number of free transactions and perhaps don't pay for debit orders or depositing cash. Look around for the best deal.
This will keep your bank charges reasonable. Make sure your online banking is up and running, which is generally free so that it is easy for you to transact and transfer between accounts. Make sure any money paid to you goes into your business account.
This also helps build up a credit record with the bank in case you need a loan in the future.
---
Keeping Track of What Is Going out and In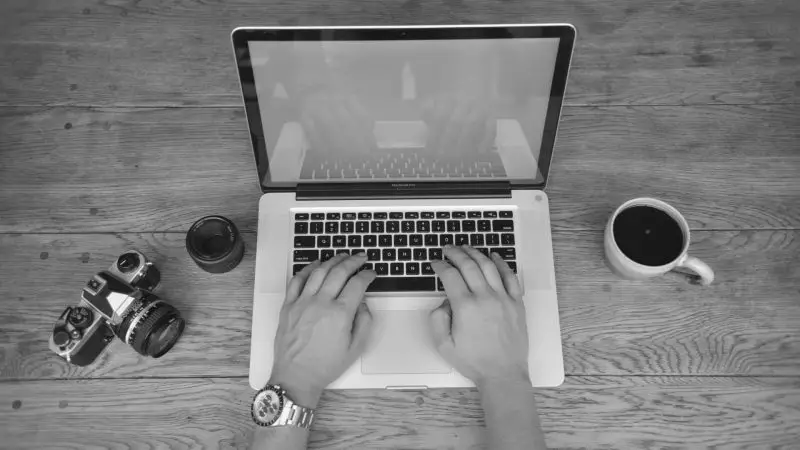 Hiring an accountant to do your books will be expensive when you are starting out. BUT, you need to make sure that you keep track of everything yourself then.
Set up a simple system, with some cheap files and some in and out trays (yes, old fashioned, but they work).
Keep ALL your purchase slips, receipts, and any other documentation separately and divide them into months. Make sure you have labeled files and mark out time each week to go through everything.
That way you don't bury your head in the sand, relying on the next job and any money that MIGHT come in. Download a free simple accounting package or use an Excel spreadsheet.
If it all seems too much, find someone who loves you a lot and dump it on them, but get it done and Always Know What Is Going On.
---
Basic Requirements Needed to Start Going
What do you actually need to start your photography business?
Tick these off as you read them: A digital camera (as well as some talent); a computer with internet access and a smartphone.
Got them all? Then you are ready to go, and you don't need to buy anything else yet.
Don't keep thinking that if you just had that piece of equipment, you would take better shots. Keep the purchases to the minimum – mindful spending is the new catchphrase.
Also, a free photo editing app or software is good enough to start with – Pixlr or GIMP are just two of them.
Oh yes, the other things needed are a positive attitude and a clear idea of what you want out of this business (remember that business plan?)
Related: What a Photographer Needs to Get Started?
---
Rent Your Photography Equipment, Don't Buy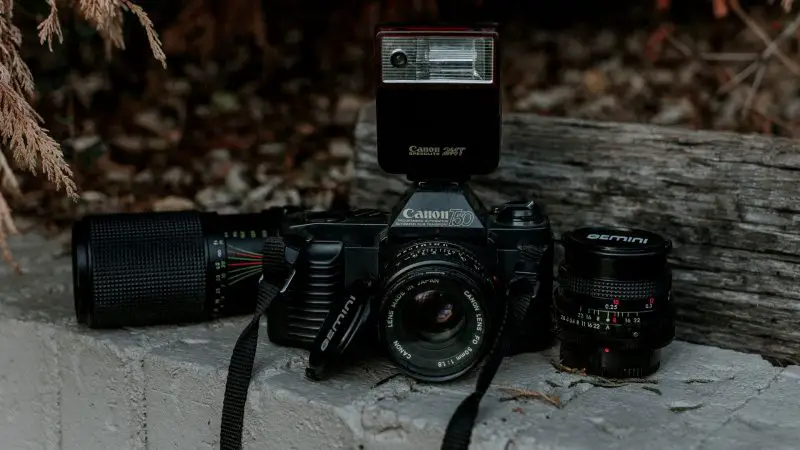 If you don't have the above basic requirements or perhaps need a slightly better camera or another lens, think about renting your photography equipment instead of buying. Build the cost into the job.
Ask for a deposit on a job or even for full payment upfront. Either way, make sure you have the correct but not necessarily the latest equipment for the job.
Perhaps there are shops that do rent to buy option as well, then the money spent is being well used.
---
Look for Deals
Many online shops or others cut their prices certain times of the year and sometimes they run monthly sales.
If you are in need of a certain piece of photography equipment and are saving to buy it, then keep a lookout for any specials. Make sure that you receive alerts on your phone or emails when specific websites or shops are running these specials.
Just remember, the sales are not for you to randomly buy something because it is now cheaper. Make an essential list of things you need and work only off that list. Also, think of selling photography equipment you no longer need or can't use anymore.
---
Build a Website Cheaply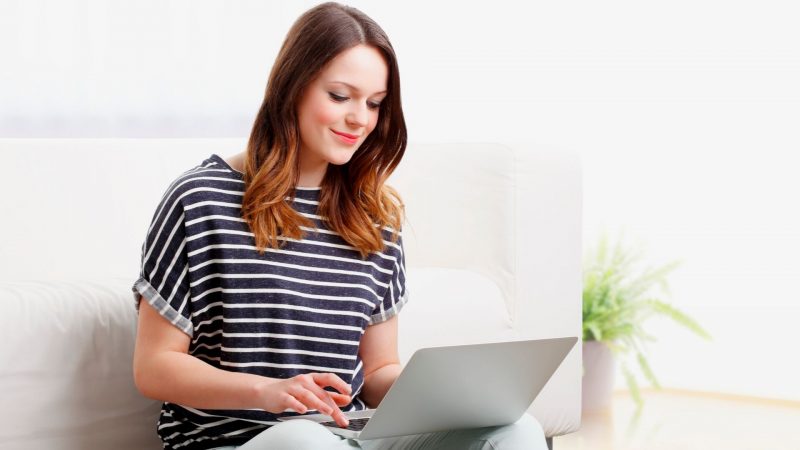 There is no need to get a professional to build a website for you. There are plenty of free or minimally priced products that with a little bit of input from you can look professional.
Look out for website designs that include advertising as it is not a very professional look and rather opt for ones that are not funded that way.
You might have to pay a once off fee, but it will be worth it. Use Wix, Squarespace or Yola or any other free website builder and if you don't feel you have the skills to create something spectacular, find a friend or family member who can give you some free creative input.
Don't put too much of your time initially into building a website as you need to get out there and find customers. Just make sure your website or blog or whatever you are using is up to date with current information and has a link where customers can send you an email.
Change the photographs on your page quite regularly, showing current work that you have done and perhaps good reviews from customers.
---
Use Social Media to Promote Your Photography Business
Most social media are free unless you want to boost your posts (such as Facebook). Use social media to advertise – get your friends to share your posts and like your page or comment on your photos.
Make sure you are on Instagram.
It is a great free platform for exposing your photographs. As your photographs are your business, you need to show them off!
Remember that anyone can copy your photographs so look at ways of getting around that, for example, you may show some photos as a slideshow which makes it harder to copy. In the end, though, the best advertising for your business is going to be you!
Related: 9 Instagram Photography Tips: How to Grow Your Photography Business on Instagram
---
Sell Yourself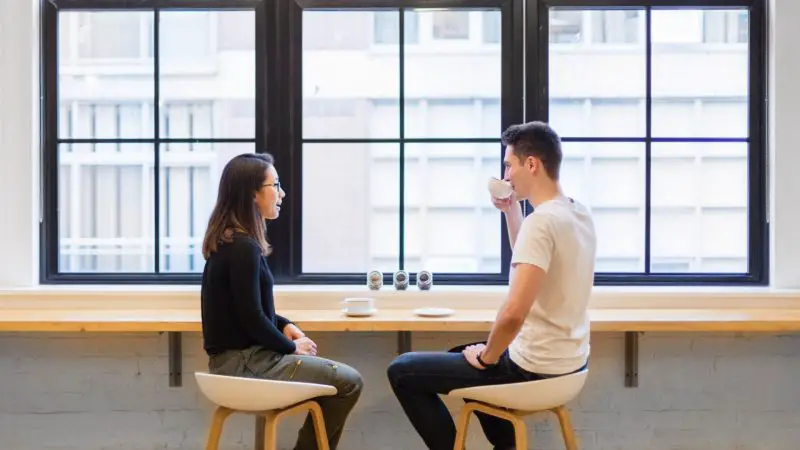 You might think that your photography skills are the most important skills you will need for your business.
Wrong! People's skills are.
Photography is about people, no matter what your niche is. Every person you meet is a potential customer. It costs nothing to talk about yourself and your business. If your personality leans toward "grumpy", you will have to work harder to be "happy".
Engaging with others and being interested in them, along with a good sense of humor, will go a long way to selling yourself and your business.
Related: Profitable Photography: How to Get More Photography Clients
---
Trade Services
Now is the time to look around at your circle of family members, friends and acquaintances.
Do they have the skills you need?
Do they need a photographer?
If you really don't see yourself setting up a website, or an accounting programmer or anything else that seems too complicated, perhaps someone else can trade you – their skills for yours.
Obviously, you would have to make sure you both feel you are getting the most out of the trade, so do the numbers and even sign a contract or letter to make sure you stay friends!
Related: 17 Best Websites to Sell Your Photography (With Tips on Most Profitable Photos to Sell!)
---
Keep in Touch with Your Photography Clients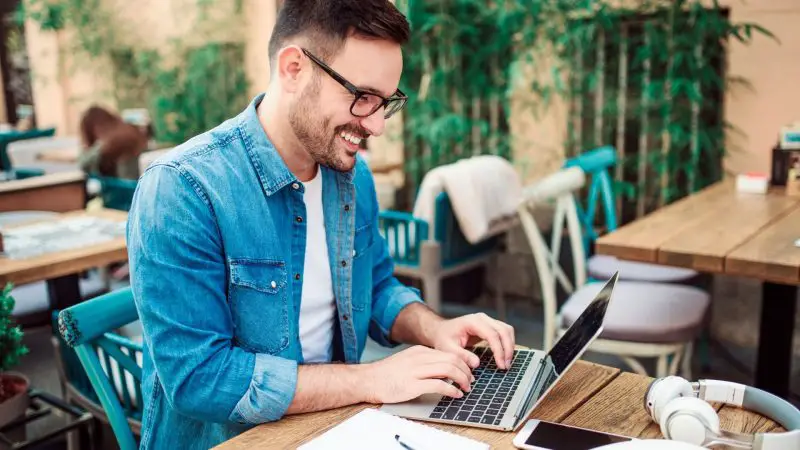 One very simple, but effective way of marketing yourself and your business, is by setting up a weekly or monthly group email with some news or specials or just about anything interesting. And it is free!
Keep it short and simple and catchy. No-one reads long emails. No-one likes getting five emails in one week either. One email can reach hundreds of people and might spark some interest or inquiries.
Put a link to your photography website or blog.
---
Upskill Your Photography Skills
Look for free sites where you can improve your photography skills and knowledge without spending on any photography courses.
There are many free videos online and websites geared towards helping you hone your skills. YouTube has endless videos with tips and tutorials on just about any aspect of photography (obviously be selective).
You will eventually know which videos or websites you can trust and are legitimate.
Related: 9 Myths About Photography Business You Can't Afford to Believe!
---
Get Inspiration Outside of Your Photography Niche
If you are a wedding photographer, for instance, you might spend a lot of time looking at other wedding photographers' posts or websites to get ideas. Don't limit yourself.
Look outside your niche or specialization to ensure you remain inspired and relevant. Having the internet and social media means that there is no limit to what you are exposed to and there is no cost involved (other than data).
People are looking for novel and creative ways to showcase their special moments. You need to have some ideas to offer them, as well as the ability to try to incorporate as much as what they want as possible.
Related: 30 Creative Photography Ideas for Beginners: Get Creative with Different Photography Styles
---
The most important thing in starting your photography business is to actually go out and do it!
Yes, you have to plan and yes, you have to prepare. But in the end, the only way to do it is just to do it.
Keep your head out the sand, your hands on your camera and your eyes focused, not on the dream, but on the reality of turning what you love to do into a successful business.
Find those customers and start making some money!
Related: How to Start a Photography Business on the Side?