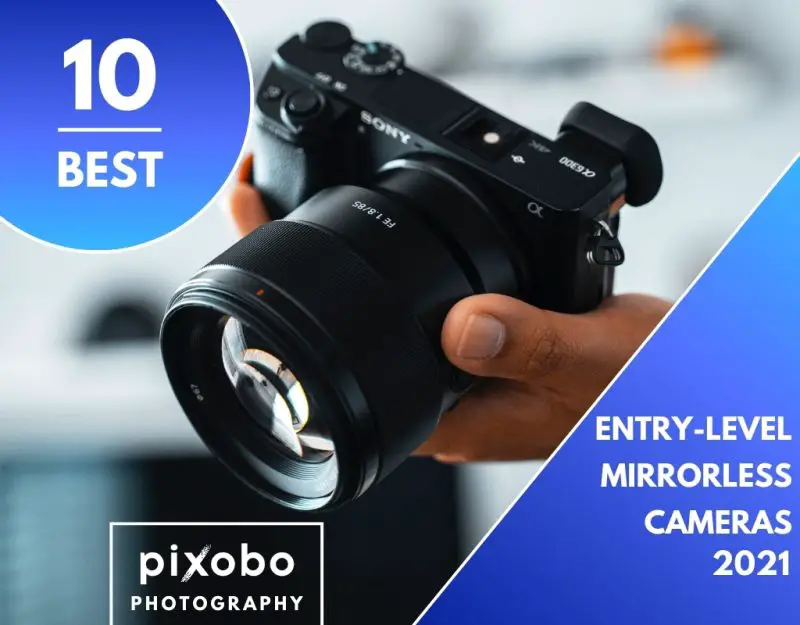 Ok, so you think that you are ready to start a career in the photography business. Well, or at least you want to. And one of the first questions that you certainly have to be asking yourself is: what kind of camera should I get?
Sooner or later comes the time, when you are ready to invest in your very own camera. And you surely want to choose one of the best options out there. After all, it will be an investment and you want to make sure that you have made the right decision.
We have combined a list of 10 best entry-level mirrorless cameras in 2021.
---
10 Best Entry-Level Mirrorless Cameras in 2021
Before getting any further, you have to make sure that you understand what is a mirrorless camera. Otherwise, you might end up choosing a camera that is simply not right for you. We don't want that to happen.
---
What Does 'Mirrorless' Mean?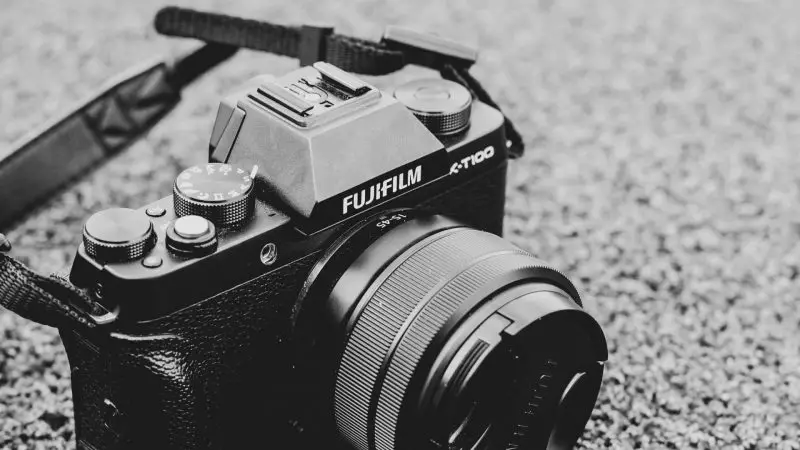 The two most widespread camera technologies nowadays are mirrorless and DSLR. Both of these options can be used by professional photographers and you can surely get amazing shots with the help of any of those. But there are a few differences between DSLR and mirrorless cameras that you might want to take into consideration.
---
1. The Mirror
The first and main difference is the fact that DSLRs require a mirror. The mirror is built inside the camera and it is the most important thing that helps the light get inside. Mirrorless cameras, in their turn, don't have a mirror. And they have an electronic viewfinder (while the viewfinder of the DSLRs is optical).
If you have a good camera model, then you will be able to take good quality photos with both mirrorless and DSLR options. But it is generally considered that the mirrorless cameras are better for making videos.
---
2. The Size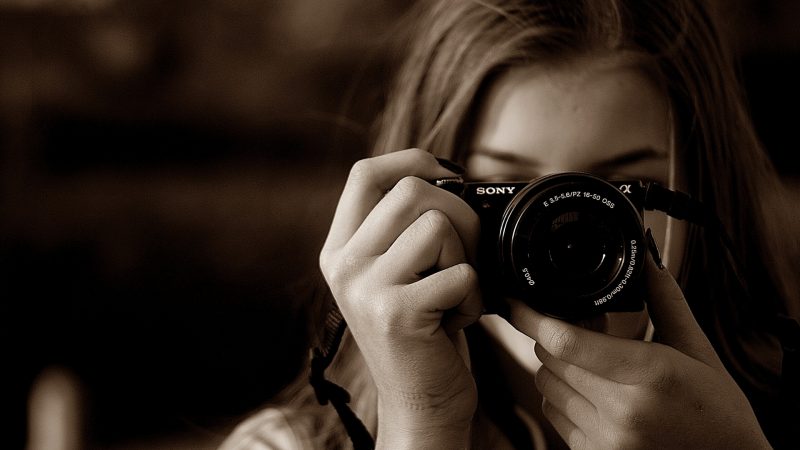 Another important thing to take into consideration is that DSLR models (because of the mirror inside) are usually bigger and chunkier. If you are looking for a compact model that you want to take everywhere with you, then it might be better to invest in a good mirrorless camera.
But you have to bear in mind that thanks to the bigger size the actual control panel on the DSLRs is a bit more convenient to use. There is enough space for all the control buttons, the grip is more comfortable and there is room for a larger battery.
---
3. The Electronic Viewfinder
Moreover, the actual EVF (electronic viewfinder) is a great bonus of the mirrorless cameras. With the help of this thing, you will be able to see how your final shot is going to look like. Yes, DSLRs also have screens, but they simply show you the image that has been 'bounced off' from the mirror, the final result might appear to be totally different. But the truth is that only the models that are more on the pricier side have great EVFs. If you don't want to splurge on your camera, then you might end up with an electronic viewfinder with an extremely low resolution (sometimes even lower than your phone has).
---
4. Taking Videos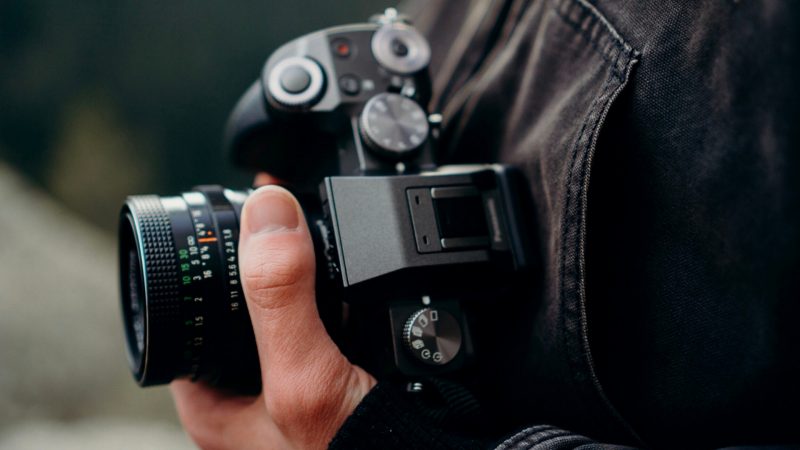 We have briefly touched upon this part before. If you want to be able to shoot high-quality videos, then you better opt for a mirrorless model. Certainly, there are DSLR cameras that give you the option of shooting a video in 4K, but those are very expensive. The cameras with mirrors are usually more about the 'old-fashioned' way of taking photographs. That's why they're not that quick at adopting new features. Mirrorless models, in their turn, are the more 'high-tech' option. Moreover, these kinds of cameras usually have a screen that you can flip around, making the whole shooting process even easier.
Related: Best Mid-Range Mirrorless Cameras
---
Best Entry-Level Mirrorless Cameras in 2021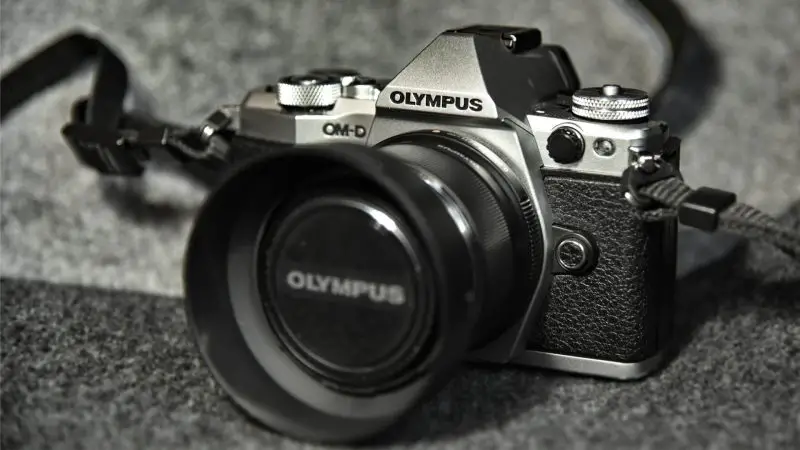 You are now familiar with the majority of the pros and cons of mirrorless and DSLR devices. With all that mentioned, we can finally proceed to our list that will hopefully help you pick the camera of your dreams.
By the way, the Amazon prices that we mention in the article are for body only and (mainly) models that have already been in use.
---
1. Panasonic Lumix GX80/GX85
Sale
PANASONIC LUMIX GX85 Camera with 12-32mm Lens, 4K,...
New 5-axis in-body sensor stabilizer works with LUMIX 2-axis optically stabilized lenses in video and still capture modes using class-leading Dual Image Stabilization
Eliminates the need for low-pass sensor filters while boosting fine detail resolving power by nearly 10% over existing 16-Megapixel MFT sensors
Shoot lighter and faster with the modern hybrid photography performance of a Mirrorless camera and nearly half the bulk of most DSLRs
The name GX80 is used in the UK, while GX85 is the model's name for the USA and Australia. Even though just like pretty much any other mirrorless camera this device is compact, it doesn't have a 'cheap' feel to it. Though the Panasonic Lumix GX80 has only 16 MP (Four Thirds MOS sensor), it can still capture more details than an ordinary 16 MP camera. The EVF is of great quality and has an outstanding resolution. You will have the option of filming a 4K video at the speed of 30 frames per second.
The model uses a new electromagnetic shutter and no anti-aliasing filter (the first out of the whole Panasonic range). There is a 5-axis stabilization system that works perfectly well both for videos and still shots. A very convenient bonus: the back of the camera has a number of customizable buttons. That means that you can easily assign various functions to those if you need faster access to any of the settings or modes.
The model certainly is a great value for money and you will surely get a lot of use out of it. Moreover, there is a wide range of lenses available on the market (bear in mind that the lenses from Panasonic and Olympus are interchangeable).
Check out the current price for Panasonic Lumix GX80/GX85 on Amazon.
---
2. Fujifilm X-T100
Fujifilm X-T100 Mirrorless Digital Camera...
24.2 Megapixel APS-C size sensor with Color Reproduction technology refined over 80 years. Artistic expression are made easy with the x-t100 with film Simulation and advanced filter modes
Featuring super-fast autofocus and a variety of automatic functions, including an evolved SR+ auto mode which is capable of subject recognition together with conventional scene recognition
Compatible with existing XF/xc Lens lineup of 26 Fujinon high quality lenses which cover focal lengths from 15mm to 1200mm (35mm equivalent)
Certainly, one of the best mirrorless cameras for beginners out there. A built-in electronic viewfinder, a tilted touchscreen with a touch shutter and a pinch-to-zoom function. The design of the LCD is unique, allowing you to flip it out to the side and tilt the screen. However, you cannot rotate it.
You can easily pair the camera with your smartphone and then directly upload the pics to your device. Moreover, the X-T100 has a Bluetooth and Wi-Fi connection. Another thing to mention is surely an excellent battery life.
This camera has 24.2 MP (APS-C size sensor). You can shoot 4K video, but it will be only at 15 fps. Anyways, you can always switch to full HD to get that smooth vibe for your video.
The model is not extremely fast at focusing, but most of the beginners won't even notice that, to be honest. Frankly speaking, these are the only minor letdowns. From all the other points of view, Fujifilm X-T100 surely is a great choice.
Check out the current price for Fujifilm X-T100 on Amazon.
---
3. Olympus OM-DE-M10 Mark III
Sale
This is one of the top mirrorless cameras perfect for beginners. It's a 16-megapixel (Live MOS Sensor) model with an improved processing engine (in comparison with the previous model). The company promises that you will be able to take amazing pictures even in low light conditions. Moreover, the camera is as small as it can be and can easily be put in your bag or even purse.
The model has a great 5-axis in-body stabilization; you will be able to take sharp shots even in the most extreme conditions. Olympus OM-DE-M10 Mark III also has a 3-inch touchscreen. By the way, the tuning options are incredible. The Art Filter collection now has 15 beautiful tools that will make your image pop. And the Advanced Photo mode will help you fine-tune the shots right away.
The Mark III version is able to shoot full HD videos at 60 fps and 4K videos (up to 30fps). Moreover, the model offers mechanical and digital stabilization in the 4K mode (the majority of the cameras out there can only stabilize 1080).
This model surely does have all the chances to become your favorite mirrorless camera.
Check out the current price for Olympus OM-DE-M10 Mark III on Amazon.
---
4. Olympus PEN E-PL9
Olympus PEN E-PL9 is an excellent entry-level mirrorless camera, we get a 16MP sensor that's capable of delivering a solid photo and video quality, albeit not the highest resolution out there. Speaking of quality, we can only praise its awesome color reproduction and noise reduction, which works like a charm. Design-wise, PEN E-PL9 isn't going to blow you away and to be honest, the design isn't impressive for the price.
Despite the fact that the design is lackluster, we can still say that it's sturdy enough. After all, you don't get the chance to hold a cheap, sturdy camera very often. The video quality is also acceptable, with the camera's ability to record 4K videos at 30fps. Thanks to the great 3-axis image stabilization, you'll get a pretty stable and beautiful video in every given condition. Our only complaint here is the lack of megapixels. However, you can easily get over it if you get a great lens.
Related: Best Lenses for Olympus Cameras
Olympus PEN E-PL9 is one of the most affordable cameras on our list and is one of the best values for the price.
Check out the current price for Olympus PEN E-PL9 on Amazon.
---
5. Sony Alpha A6000
Sale
Sony Alpha a6000 Mirrorless Digital Camera 24.3MP...
Advanced 24.2MP back Illuminated 35 millimeter full frame image sensor
ISO 100 25600 (expandable to 51200). Lens compatibility: Sony E mount lenses
Hybrid AF with 179 point focal plane phase detection and 25 contrast detect points
An amazing entry-level option at an unbelievable price. Sony claims that their model has the fastest AF (autofocus) in the world. The device has additional brightness control – you will be able to see the picture clearly even in bright sunlight. Moreover, you can easily tilt the screen to make the whole process even more enjoyable. Unfortunately, the aspect ratio of the screen is 16:9, so if you are shooting in the 3:2 one, you will see black borders on the sides.
This camera has a 24.3 MP (APS-C CMOS sensor). Video recording is not available in 4K, only full HD. The camera is able to make 11 frames per second. It would be a good idea to use a spare battery if you want to spend a lot of time shooting. Usually, there is enough battery only for around 310 shots.
Some might consider this model to be a little too complicated for the beginners, but it's certainly worth a try for such a price.
Check out the current price for Sony Alpha A6000 on Amazon.
---
6. Canon EOS M50
Sale
Canon EOS M50 Mirrorless Digital 4K Vlogging...
Improved Dual Pixel CMOS AF and Eye Detection AF for stabilized, crisp shots
241 Megapixel APS-C CMOS sensor and the DIGIC 8 Image Processor delivers incredible color, clear details, and stunning range
Built-In 4K UHD 24p and HD 120p for  Slow Motion Recording
Canon's mirrorless cameras didn't have a viewfinder for quite a while. The first one appeared on the EOS M model. But, just like it always happens, the device has just been too expensive. Finally, the company has come up with a more affordable model with a viewfinder and plenty of other great features – Canon EOS M50.
Canon EOS M50 has a 24.1 MP APS-C CMOS sensor. You can easily shoot a 4K video with the device. Unfortunately, the camera crops the video, but the overall quality is quite nice. The autofocus system is also a great thing, especially, for all the beginners out there. Moreover, the Eye AF feature helps the camera 'lock' on the subject's eyes, which is a great feature for those who want to start shooting portraits.
The camera has different connectivity options. Bluetooth, NFC, and Wi-Fi. This is the first Canon camera that can send shots to your phone automatically. However, the life of the battery is not as durable as you would want it to be.
Check out the current price for Canon EOS M50 on Amazon.
Related: Best Lenses for Canon Cameras
---
7. Nikon 1 J5
The fastest shooting entry-level mirrorless camera in the Nikon 1 series. A great option practically for any situation, as the device, adjusts to action shots, for example. The Nikon 1 J5 kit comes with a compact lens, but the company also has a wide variety of lenses to choose from that are compatible with the camera. This camera packs a 20 MP 1''-type CX sensor. The video quality is great, though the maximum frame rate could have been a bit better (15fps). And that's one of the main downsides of the camera.
Related: Best Lenses for Nikon Cameras
A great addition is a rubber thumb grip on the back of the device and another grip at the front. You can easily handle the camera, even though all-in-all it's very compact and heavier than you might think (the body is made out of aluminum). By the way, the camera lets you manually choose the filter in which you want to take the shot (the color palette is great).
Bear in mind that the camera itself decides which AF method to use (depending on the light). In good conditions, Nikon 1 J5 really is one of the most fast-focusing machines. When it gets darker, the camera switches to contrast-detect autofocus. The results are still impressive, though not as fast as in good light.
Check out the current price for Nikon 1 J5 on Amazon.
Related: Is Canon or Nikon Better for Beginners?
---
8. Fujifilm X-A5
There is a reason why all models have these capital letters and numbers. So make sure to pay attention to that.
The company is well-known for its X-mount mirrorless cameras that have the power to break quite a few budgets. Fortunately, Fujifilm has also come up with the X-A models that are perfect for the newbies and are pretty much affordable.
The newest addition to the series is the X-A5 model that has a 15-45 mm lens and a sensitive touchscreen flipping display. The quality of the images is incredible with an amazing 24.2 megapixels, and you will certainly be able to take sharp shots. Moreover, the minimum working distance is just 2 inches.
Unfortunately, the model doesn't have a viewfinder. The camera will be suitable only for those who would like to become still photography shooters, as you really wouldn't want to use the Fujifilm X-A5 for video catching (only 15 frames per second). Another reason why this model is on the 8th place of our list – this AF speed is just too slow.
Check out the current price for Fujifilm X-A5 on Amazon.
---
9. Olympus PEN E-PL8
The PEN series is aimed specifically at beginners and people who are ready to upgrade their photography skills from smartphones to something a bit more serious. By the way, this might be one of the cutest models on our list. You can choose to buy it in black, brown or white; the latter two feature lovely gold lettering making it more 'retro'.
The device is equipped with a touchscreen that you can easily flip to make the perfect video or take a group or selfie photo. The camera also includes an advanced image stabilization system that will help ensure that your images and videos are sharp.
This 16-megapixel (Live MOS Four Thirds Sensor) model is 100% compatible with the Micro Four Thirds lens range (a system that offers a wide variety of camera lenses from all sorts of companies). You have the chance to record your video in full HD and with full stereo sound. There is also a self-timer, time-lapse and a variety of filters to choose from (including the vintage ones). No wonder Olympus PEN E-PL8 has been declared to be the best camera for bloggers.
Check out the current price for Olympus PEN E-PL8 on Amazon.
---
10. Sony Alpha A5100
Sony Alpha A5100 is a true entry-level mirrorless camera and it's one of the cheapest from our list. Right now, you can get this camera for around 300 bucks and if you ask me, it's a very good purchase. The camera comes with a 24.3MP sensor, which is surprising, having in mind the price. While the sensor is able to produce some stunning photos, we are unpleasantly surprised by the lack of a viewfinder. On the brighter side, there's a 3-inch tilting monitor, which is… well, not that bad. It's also important to mention that this camera is REALLY compact. You can easily hold it in one hand.
As for the maximum continuous shooting speed, we have 6 fps – a standard. If you're asking for a 4K video, we must disappoint you a bit, as the camera can go only up to full HD. It would be too much to ask for a 4K video, especially because of a minuscule price. What more can we say about the Sony Alpha A5100? It's one of those cameras that are meant for beginners or those who don't care too much about advanced features. It's easy to use, it's affordable, and you can buy a solid lens for it.
Related: Best Lenses for Sony Cameras
Check out the current price for Sony Alpha A5100 on Amazon.
---
The choice of a camera model depends, first of all, on your main aims. Whether you want to use your device for videos, selfies or for taking amazing quality shots. Before deciding on your perfect model, you have to figure out what exactly you want to be getting in the end.
Anyways, we hope that our list of the 10 best entry-level mirrorless cameras in 2021 will help you make up your mind. There are an awful lot of options on the market today. We are glad that we have managed to narrow your choice down to only eight models. Though you should still take your time to pick the perfect camera for you.
Related: Best Professional Mirrorless Cameras