Hashtags were popular since Twitter first emerged. And now we have Instagram, which is a social media website/app that puts an emphasis on the photos and videos. Wherever we find lots of photos, that place is perfectly suited for photographers that want to kickstart or skyrocket their business using hashtags. Thankfully, hashtags can drastically improve your content, making it more discoverable for Instagram users.
A hashtag doesn't always need to be in a direct relationship with the picture, but it's very helpful if it is. That's why you see those Instagram accounts spamming hashtags all around the place, which sometimes isn't that helpful, either.
Instead, a well-placed hashtag or hashtags should always bring your more viewers thus giving you a chance to expand your photography business.
Let's see how and in what amount you should use hashtags… #enjoythearticle!
Related: 7 Tips on How to Promote a Photography Business on Instagram
How Many Instagram Hashtags Can You Use?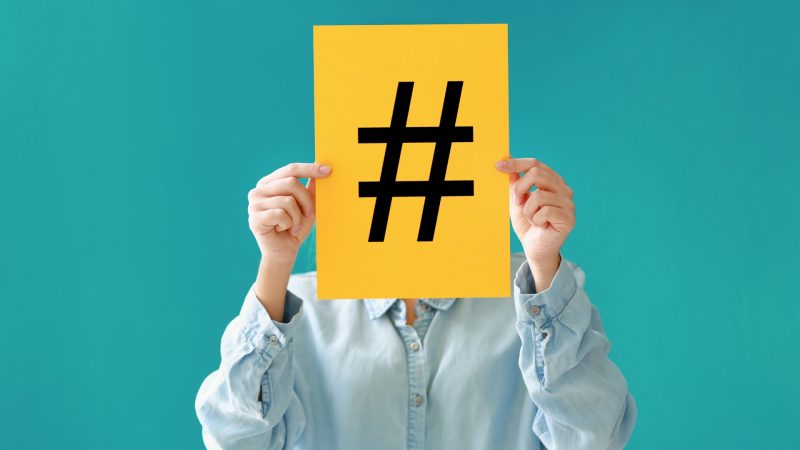 It's sure that hashtags can increase your popularity and make you sort of an Instagram star over time.
But, have you ever wondered how many Instagram hashtags can you use?
I mean, there must be some limit, right?
Well, everything in life has a limit and so does the Instagram hashtag feature.
You're limited to 30 hashtags, and if you ask me, that's a pretty generous number. If you know exactly what hashtags to use, you can get more views with less than ten hashtags and 30…well, that's a lot of them!
In my experience as a photographer trying to gain a piece of Fame cake, I can tell you that 30 is sometimes not necessary. People will often see your photos as if you only care for the likes and views, and these types of people aren't the most liked on Instagram.
Related: How to Make Money as a Photographer on Instagram? 
---
How Many Instagram Hashtags Should You Use?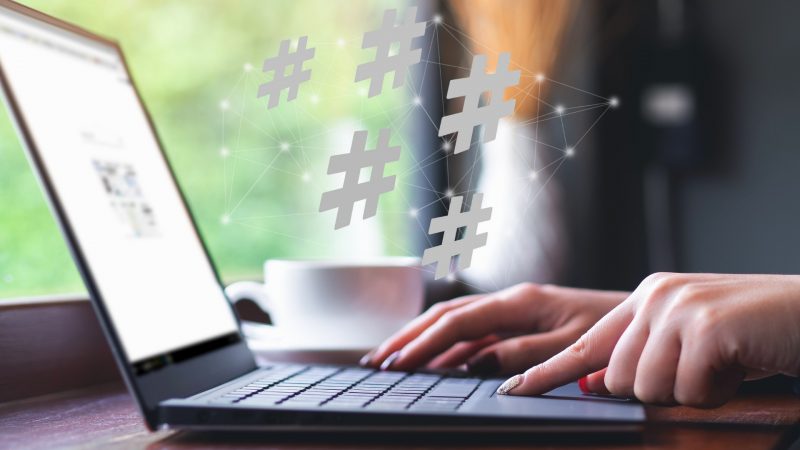 And now we come to the more important question.
How many Instagram hashtags should you use?
Just because you can slap a ton of hashtags on your photo, it doesn't mean that you should always go for it. If you take a photo of a beautiful landscape overlooking your backyard, don't go blasting hashtags like #pizza, #food, etc. These are completely unnecessary and non-sensical. Spamming your Instagram account with 50+ stories a day and two photos per hour are also obsolete.
Unfortunately, there isn't an exact number of how many hashtags you should use. Some studies even say that it doesn't matter if you spam with your hashtags and that you can get the same amount of views with a bit lower hashtag count.
A spammy description is something that I dislike, and I, for a fact, know that there are people that will agree with me.
And who likes spammers?
With that in mind, don't just go hashtag-blazing on your profile. I would say that 10 to 20 is a sweet spot, but that's just from my experience.
Instead, let's look at the best photography hashtags, so you don't have to put an excessive amount of hashtags under your photos.
Related: Instagram Rules and Regulations for Photographers
---
Best Instagram Photography Hashtags to Use as a Photographer
---
Best Hashtags for Portrait Photography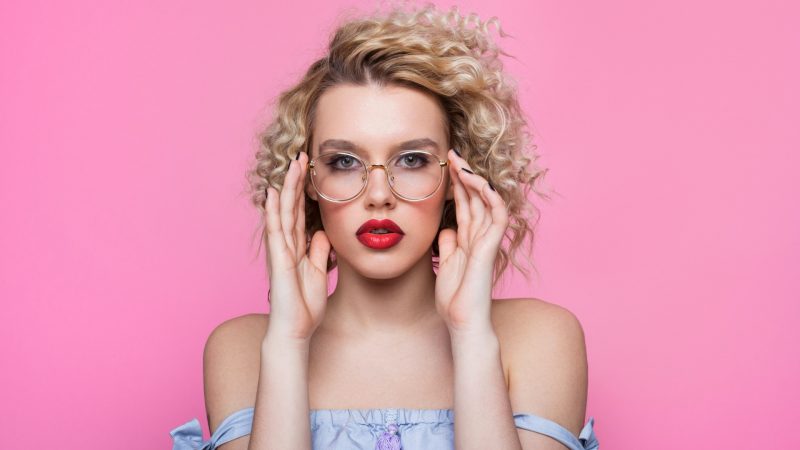 Portrait photography is one of the most popular photography niches. Thankfully, Instagram is swarmed with portraits. Thus we have some of the best photography hashtags that you can try.
#portrait
#makeportraits
#pixel_ig
#portrait_perfection
#top_portraits
#featurepalette
#portraitmood
#portraits_universe
#portraits_ig
#justgoshoot
These ten are the most popular hashtags for portrait photography.
Have you seen some of them lately? I did.
Especially hashtags such as the first three, as they are the most popular at the moment. All in all, when shooting a portrait photo, in most cases, you should include a word Portrait in your hashtag. There are some other hashtags that don't feature this word but focus on including it when you can.
Related: Portrait Photography Tutorial: How to Do Portrait Photography the Right Way
---
Best Hashtags for Landscape Photography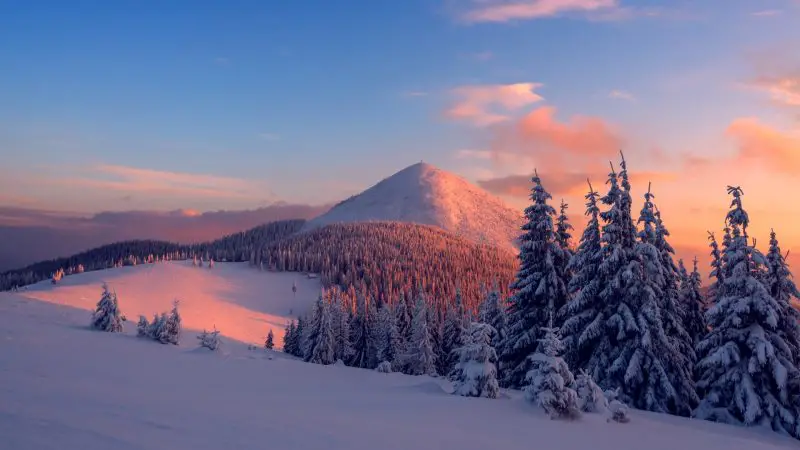 Another profitable photography niche is Landscape photography. And as much as we have those beautiful (and less beautiful) portraits all over Instagram, we also see a lot of landscapes. Quite frankly, I love capturing landscapes, and this is maybe one of my favorite niches out there. And for us landscape photographers, there are tons of hashtags we can use. Here are they:
#landscapephotography
#landscapes
#landscape_photography
#landscapelover
#landscape_specialist
#amazing_earth
#landscapeporn
#ig_masterpiece
#nakedplanet
#landscapecaptures
#places_wow
#nationalgeographic
#natgeo
Landscape hashtags are pretty straightforward and they all spin around the word Landscape. However, the interesting thing is that hashtags related to National Geographic are also very popular, if not among the most popular ones!
I mean, could you even imagine such a thing?
Next time you go on your landscape voyage, don't forget our good old NatGeo.
Related: What Is the Best Time for Outdoor Photography?
---
Best Hashtags for B&W Photography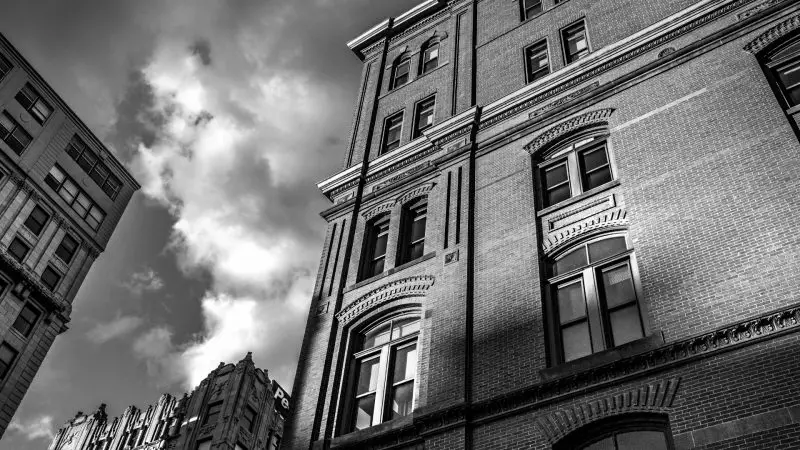 How could we go without B&W photography?
This photography niche gained huge popularity when the first social media website emerged. And it was very cool to have black and white photography on your profile. It looked so badass! Today, Instagram has some of the best B&W photo collections on the planet and here are the best hashtags to bring your collection to the table:
#bnw_captures
#insta_bw
#blackwhite
#bnw_planet
#blackandwhite
#bw_lovers
#bnwmood
#bwstylesgf
#bnw_life
#bw_photooftheday
#bnw_society
#bnw_globe
For the most part, you'll be okay if you include words like 'bw' or 'bnw' in your hashtags. As with almost any photography niche, a hashtag should directly reflect what's on the photo. In this case, your B&W photo should contain one of the aforementioned hashtags, preferably all of them. 12 hashtags aren't all that much.
Related: 20 Essential Black and White Photography Tips for Beginners
---
Best Hashtags for Fashion Photography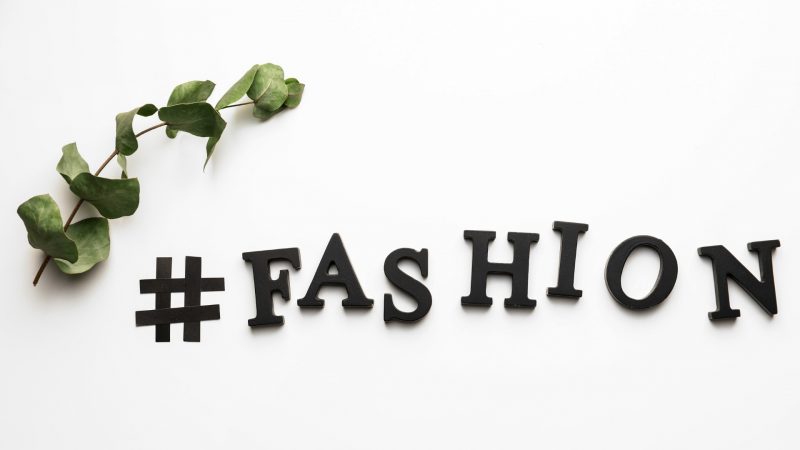 Have you ever wondered how fashion photographers and models make money on Instagram?
One of those reasons is the use of hashtags and of course, a talent for fashion photography. Instagram models and photographers can make a ton of money if they put corresponding hashtags that are trending at the moment. And here are the hashtags that will bring you the most viewers:
#fashionshoot
#topmodel
#vogue
#fashionmodel
#fashioneditorial
#fashionphotographer
#newface
#highfashion
#modelfashion
#modeloftheday
#fashiongram
#fashionph
Those hashtags are pretty straightforward, too. As long as you include the word 'fashion' in your hashtag, you should be able to increase your viewer count. An interesting fact is that Vogue is at the top of the popularity chart when it comes to hashtags. This leading fashion website can bring you some viewers if you mention it in the form of a hashtag.
Related: 9 Instagram Photography Tips: How to Grow Your Photography Business on Instagram
---
Best Hashtags for Wedding Photography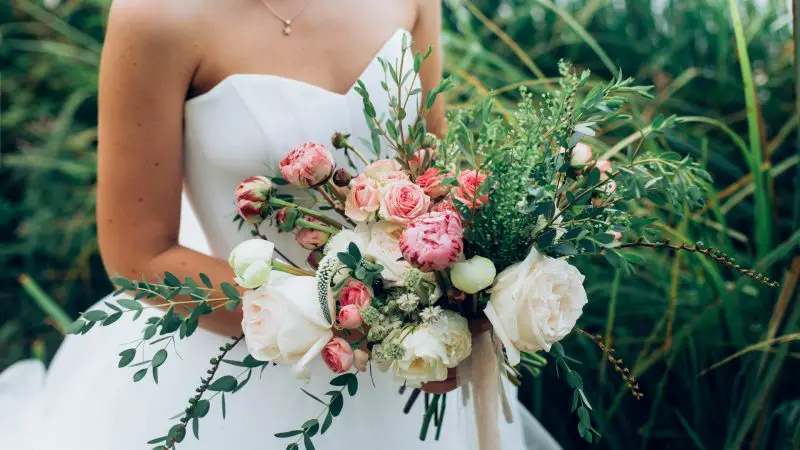 Just imagine all those tidy people at the wedding, including the bride and all those women with tons of makeup on their face. It's a pity if hundreds of people just skip the photos and don't even know about it. That's where hashtags come into play. Luckily, we have tons of hashtags for wedding photography that can help both you and the subject gain some viewers. Here are they:
#weddingphotography
#weddingphoto
#weddingday
#weddingmoments
#weddingfashion
#weddingphotographer
#weddingideas
#weddingceremony
#bridalphotographer
#vscowedding
#weddingblog
#loveauthentic
Those hashtags are going to bring you some viewers without a doubt! However, if you noticed, we included a hashtag that can attract some viewers from fashion photography – #weddingfashion. Next time you attend a wedding as a photographer, try to incorporate this hashtag. It might not seem that important, but in my opinion, having viewers from a different photography niche is all but redundant.
Related: How to Get More Wedding Photography Bookings
---
Best Hashtags for Food Photography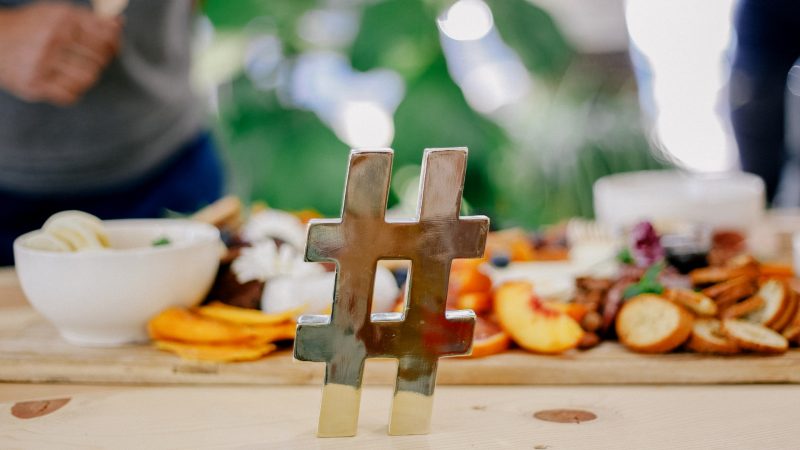 If you don't like food and food photography in general, you can click in the upper right corner of your browser.
Just kidding!
Food photography is great if you want to get hungry and add a pound or two in a week and since Instagram is swarming with photos of food, here are some hashtags to make your food photos shine brighter:
#foodpost
#feedfeed
#foodaddict
#foods4thought
#foodgram
#chefofinstagram
#foodgawker
#thekitchen
#gloobyfood
#foodinsta
#foodlife
There you go! It's all about the FOOD in your hashtags that will get you the most viewers. Especially hashtags like #foodaddict and #foodpost. These two are one of the most popular at the moment.
Related: 11 Useful Food Photography Tips for Beginners
---
Best Hashtags for Automotive Photography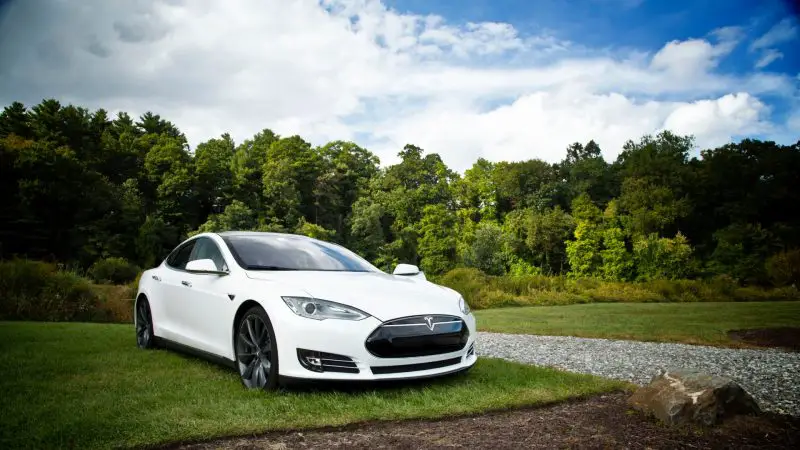 Automotive photography is one of those photography niches that are somewhat limited to gender. Particularly, we are talking about men. Men love cars, and some sexy girls slapped on the hood. The recipe for gaining more viewers consists of lots of hashtags, so here they are:
#automotivephotography
#carlovers
#carporn
#cargasm
#caroftheday
#carphotography
#cargram
#carsofinstagram
#sportscars
#carlifestyle
#carlovers and #automotivephotography are known to attract a lot of viewers in a short period.
Try it – it costs nothing!
---
Best Hashtags for Sports Photography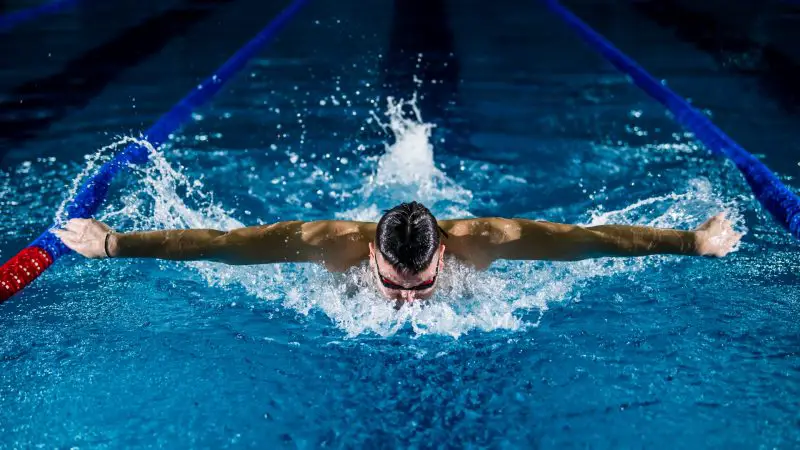 Sports photography isn't the most popular on Instagram. And the popularity of sports photography on Instagram is greatly tied to the place you live in. For example, Europeans love soccer, basketball, and tennis, and Americans love seeing some shots from their favorite NBA team.
However, there are some hashtags that are universal for all sports:
#sportsphotography
#sportphoto
#sportsman
#sportphotography
#actionphotography
#maxpreps
These are the hashtags that are trending at the moment. It's not much, but it should attract the right type of viewers – viewers that like sports photography.
---
Best Hashtags for Travel Photography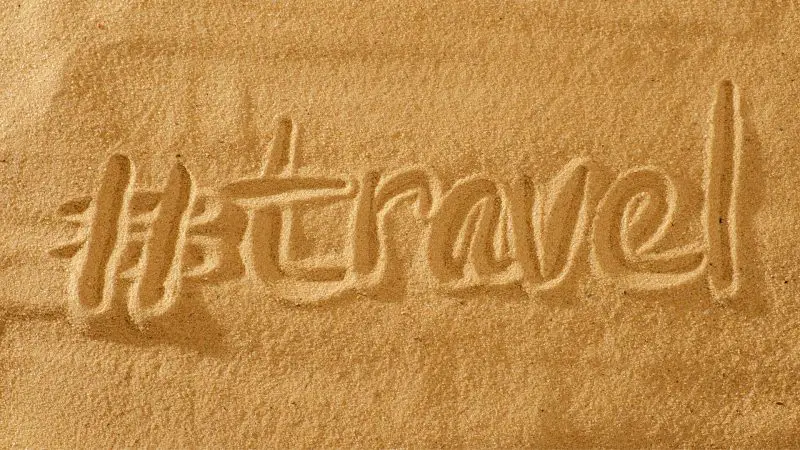 We all like to travel, but we often don't have the time or money to do so. That's why we use our Instagram to check some amazing photos from around the world. And if you're a photographer who travels a lot, you need some hashtags to back up your photos.
Lucky for you, we have them just below:
#explorer
#discoverearth
#globe_travel
#getlost
#nakedplanet
#keepitwild
#instatraveling
#earthfocus
#worldshotz
#createexplore
#roamtheplanet
#travelphoto
#awesome_earthpix
#natgeo
#earthofficial
When it comes to travel photography, we rarely see the word 'travel' in any of the hashtags. There is also one hashtag that's great for both travel and landscape photography, and that's #natgeo. We already mentioned this one, and it's such a popular hashtag!
Related: 23 Easy and Practical Travel Photography Tips
---
Why Do Hashtags Matter?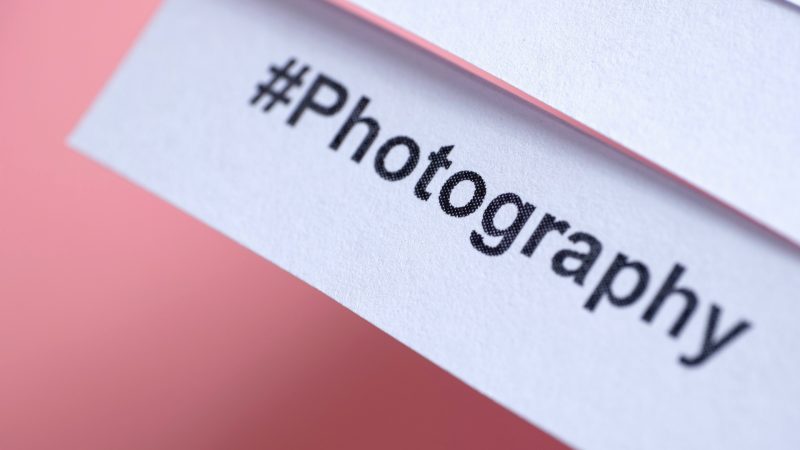 Why do hashtags matter?
Well, as we said, they are important for making your posts more popular thus getting more likes and viewers. But a good hashtag is something that is directly catered to the content that's on the photo.
Some Instagram users think that using hashtags with lots of posts is good for gaining viewers, but it's quite the opposite. You should always stay clear of hashtags that have millions of posts.
The reason for this is that your post is most likely going to be buried in this bottomless hole of the same hashtag over and over again. And you don't always have to use hashtags from our list. Instead, you can opt for a unique option or something that you find interesting.
Instagram will always reward you for being unique and genuine.
---
What Hashtags Get the Most Likes?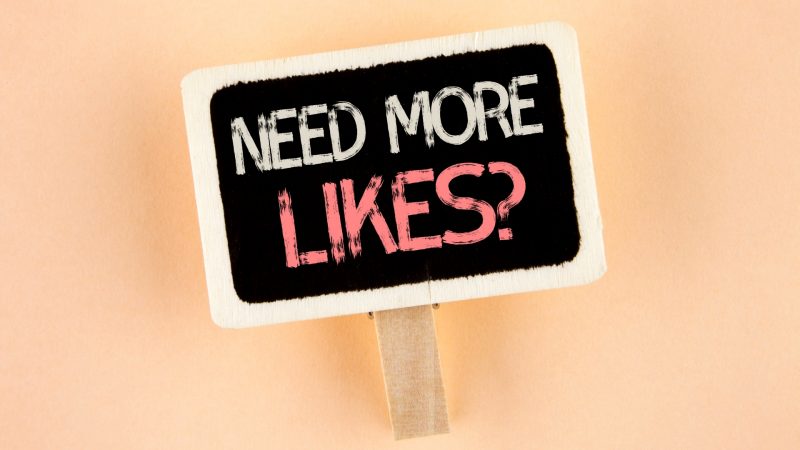 Okay, but what about hashtags in general?
Which hashtags get the most likes?
Let's check them out. Oh, and it's going to be a long list!
#like4like
#followme
#picoftheday
#love
#instagood
#photooftheday
#follow
#selfie
#summer
#tbt
#cute
#fashion (great for fashion photographers)
#repost
#nature (great for landscape and travel photographers)
#instadaily
#art
#girl
#food (great for food photographers)
#instalike
#travel (great for travel photographers)
#fun
#nofilter
#beauty
#smile
#followforwollow
#vsco
#dog
#sunset
#gym
#swag
---
Other Ways to Get More Likes and Views
---
If you're one of those Instagram users that don't follow back, it's likely that you'll get unfollowed pretty quick. Many Instagram users use various Unfollower apps that will notify them when someone unfollows them or don't follow back.
If you follow back a vast majority of your followers, they'll see you as a friendly person and will genuinely like your profile. This is a great way to gain more viewers and likes.
---
Be Inspired by More Successful Competition
Your competition should be your inspiration and not just competition. Often, those Instagram influencers with thousands and millions of followers serve as an inspiration to start doing Instagram photography.
You should always examine those profiles and try to find what made them successful, as they obviously have something that you don't yet have. And if you manage to grasp that formula, that's already a huge advantage for you, as a photographer.
---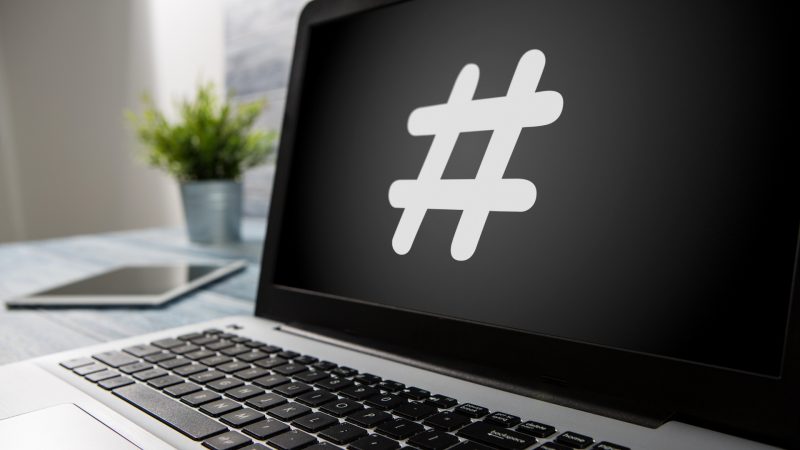 Posting a few photos per week is always nice. Instagram works in a way that will give your profile more viewers if you post frequently, and provide fewer views if your profile falls into oblivion.
Posting once in a month is definitely not considered a frequent posting. But, posting 3 to 5 photos in a week is very good.
Of course, avoid spamming and non-sensical posts, and focus strictly on what made your profile great. It's of the utmost importance that you stay consistent even if your follower count isn't growing.
Related: 13 Most Popular Types of Instagram Photos That Will Get You More Likes and Followers
---
Last, but not least, be creative! Don't just go there slapping generic photos or posts and expecting your follower count to go up. Instead, use your competition as an inspiration and try to do it better and in a unique way.
Adding some quality content to your profile is mandatory if you want to stand out from the crowd. Instagram is full of bland and uninspired content, which makes a great chance to do something unique.
---
Associate Your Instagram Account with Facebook
You had it coming, have you?
Many of us have our Instagram accounts linked to our Facebook accounts without even realizing how important that is. If you link your two accounts, you can easily post your photos at two places without hassle. This will make your Facebook friends gain interest in your Instagram account and vice versa.
And one last tip – don't make your Instagram profile private!
---
As we mentioned before, hashtags will work only if they have some kind of relation to your content. Spamming is something you should avoid and keeping your Instagram profile open is mandatory.
Now that we mentioned dozens of different hashtags, you can increase your follower count for sure. And even if you're not a photographer, we still gave you some general idea of what's popular on Instagram today.
If you want to have an insight into your hashtag progress, you can always use an app such as Sprout Social.
Related: Pinterest for Photography Business: Best Platform for Photographers?