Wouldn't it be amazing if a product photographer didn't need to rely on the weather or lighting conditions or even the location for a photoshoot? You would have absolute freedom of creativity whenever you feel like it. 
A portable photo studio box can finally end your stressful battle with bad lighting, shadows, terrible weather, and boring backdrops. We have come up with a list of the top 8 portable photo studio boxes. All of these have amazing user reviews and they are a real must-have in a photographer's life.
What Is a Portable Photo Studio Box?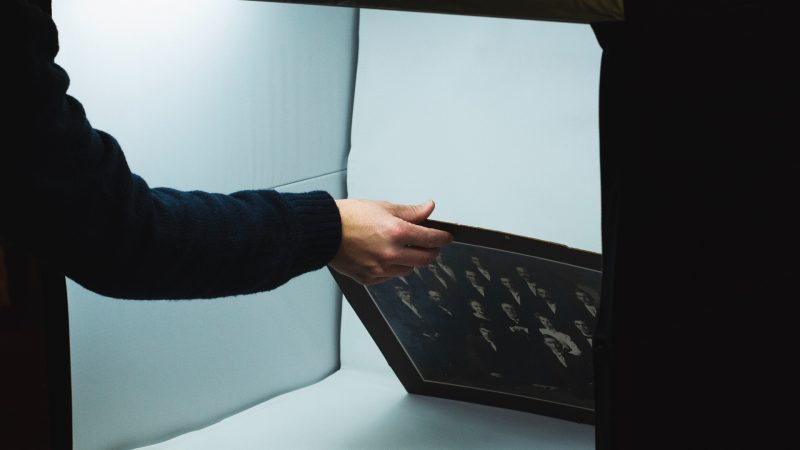 There are so many different types of photography. However, not every genre needs a portable photo studio box. After all, you can't put a person in there, right? And in case you are a travel or a nature photographer, such a device would be pretty much useless as well.
However, if you specialize in taking photographs of small objects (for commercial photography, for example), then a portable photo studio box can become a life savior.
If you are willing to sell various objects on the Internet, then a light box can be extremely useful even for amateurs that don't want to become professional photographers. You simply need to get amazing, high-quality photos of a watch, toy, or any kind of jewelry, then a portable studio box will help you with stunning and presentable photos.
The best thing about a portable photo studio box is you can easily set your 'studio' wherever you want. Also, with the help of the box, you will be able to take great pictures of the objects and avoid unattractive shadows.
A portable photo studio box usually comes with LED lighting. This helps create soft light which is beneficial for the whole picture. Moreover, you will soon notice that you will spend less time editing the pictures simply because the shot is already great.
What to Take into Consideration When Buying a Portable Photo Studio Box?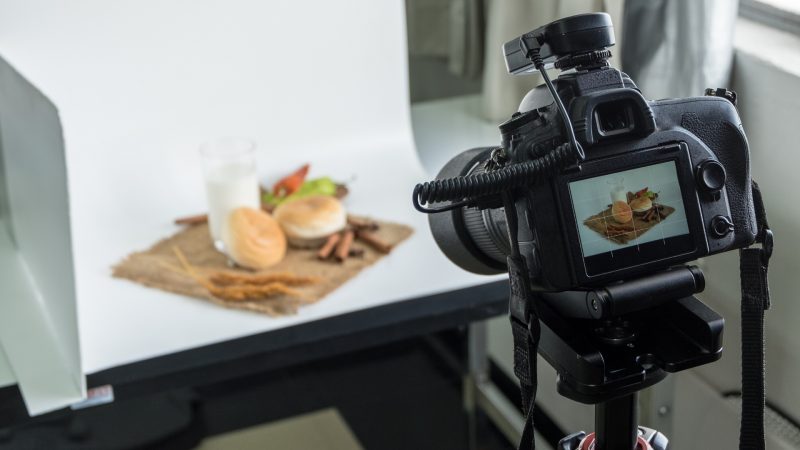 There are a few important things that you have to think about before investing in a portable photo studio box.
Kind of objects you are going to take pictures of. The dimensions are what really matter. You need to pick the box depending on the size of the objects.
Amount of light. Some boxes have plenty of LEDs and you will be able to produce a very bright picture. However, if you are a fan of natural light, then look for portable photo studio boxes that have fluorescent bulbs.
Needs to be portable. Make sure that the device is not too complicated so that you wouldn't have to spend a lot of precious time assembling the box.
Review: Top 9 Best Portable Photo Studio Boxes
1. AmazonBasics Portable Photo Studio
Sale
Amazon Basics Portable Foldable Photo Studio Box...
No assembly required with set-up in less than a minute; Collapses into a thin, portable, and durable portfolio case.
Measures 25'' x 30'' x 25'' to fit a variety of product sizes; Includes power supply, user manual, and pre-installed removable bright-white backdrop.
High output built-in LED lights for handheld photography with a camera or smartphone. Lights are positioned for optimum contrast, and provide 5600k daylight balanced LEDs with high Color Rendering Index (CRI) for consistent color. An extra light provides directional light modelling like in a photo studio, giving better highlights, contrast, and shape to product images.
You can choose to buy only the portable photo studio or a package with a memory card (or a tripod). This photo box has a medium size (25''x 30''x 25''), so it can fit quite a lot of subjects of different dimensions. 
You would need less than a minute to set up this photo studio! Once the studio collapses, it turns into a thin portfolio case. Don't worry as this photo studio is durable and even though you should certainly carry it with care, it won't instantly break if you accidentally drop it.
This portable photo studio includes a power supply, a user manual, and a pre-installed removable white backdrop. It also has built-in LED lights that are well-positioned for better contrast. The lights provide 5600k daylight-balanced LEDs to ensure consistent color, great highlights, and the right shape of the object in your photographs.
The studio has a front 3-door system. That means that you can shoot from practically any angle. Moreover, there is a hole on the top for extra access.
2. HAVOX – Photo Studio HPB-60XD
HAVOX - Photo Studio HPB-40XD - Dimension...
HIGH QUALITY DIMMABLE LED LIGHTS: The Havox photo studio is equipped with 120 special Dimmable SMD LED Photo lights which offer the perfect amount of light for producing bright and vibrant photos. The SMD LED Photo lights feature a color temperature of 5500k, a luminous flux of 26,000 lumens, and a Color Rendering Index of 93+. These premium lights make it easy to take professional looking photos with a much higher quality than photos produced with neon or fluorescent lights.
DESIGNED FOR ADAPTABILITY: Several openings at the front and on the top will allow you to choose the desired angle based on the size of the objects being photographed. No need to worry about reflections on shiny objects, as a light diffusing fabric is included to eliminate reflections and ensure uniform lighting. Included with the photo studio are 3 different background shades made of soft plastic, which give you the ability to select the background that works best with your object.
EASY TO USE: The Havox photo studio is the perfect solution for taking commercial photos with a professional result. Designed for users of any skill level, our detailed user manual makes it easy to adjust your camera and create high quality photos quickly and effortlessly.
A pricier option that certainly is worth it if you are extremely serious about studio photography. The studio is not that big (24'' x 24'' x 24''), so do bear that in mind. 
Includes a detailed user manual. The studio is relatively easy to set up. However, it will take you around 10-15 minutes. You wouldn't need any tools and the whole thing is sturdy and lightweight. A convenient carry bag is included.
There are several openings on the top and at the front of the studio box. You will also be getting a light-diffusing fabric that will help ensure that there are no reflections on shiny objects (if you decide to take pictures of those). Moreover, three different background shapes made of soft plastic are included.
The studio has premium quality dimmable LED lights.
3. Foldio 3 + Halo Bars by ORANGEMONKIE
Sale
Foldio3 + Extra Lights (25inch Lightbox for...
[ Portable & Foldable ] Set up in less than 10 seconds - The magnetic structure allows for quick and easy assembly
[ Size (opened) : 25" x 25" x 22" (62.5 x 64 x 55 cm) / Size (folded) : 25" x 15" x 2.6" (62.5 x 39 x 6.5 cm)
[ Backdrops ] - Fix the white/black backdrops to the studio in 3 seconds. Attach the bottom of the backdrop first and simply unroll it to fix it at the top of the studio.
This certainly is one of the coolest-looking portable photo studios. The dimensions are 25'' x 25'' x 22''. You will be able to assemble it in only 10 seconds (the device has a magnetic structure)!
Thanks to the unique design, you can easily fold the photo studio so that its thickness is only 1 inch. Moreover, you can carry the device around thanks to a convenient handle.
You will be getting a black backdrop that will help ensure that there is no reflection. By the way, it's extremely easy to set up the backdrop. You would simply need to unroll it and fix the backdrop at the top.
This light box has a built-in triple diffuser LED at the top. It helps to effectively get rid of any shadows and ensures that you get quality pictures. You will be getting not only the main lights but also halo bars that you can attach to the side or on the bottom, depending on what you need. You can control all the lights with the help of a dimming controller.
4. SAMTIAN Portable Photo Light Box
8 Pcs Backgrounds Photo Light Box, SAMTIAN...
【High-quality Light Beads 】 The photo light box has 84 pcs LED and the lighting is 3 times brighter than the ordinary lighting. High CRI ≥95 could present the truest image of shooting objects. Meanwhile, the inner wall of the photo studio box is reflective fabric. The lights can be distributed at every corner of the shooting tent to produce softer and more uniform light.
【6 PLUS 2 Backgrounds 】6 original PVC backgrounds(black, white, yellow, red, blue, and green), a variety of colors to meet your diverse shooting needs,🔸 plus 2 upgrade backgrounds(Black & White), It plays the role of light absorption and fills light, which plays a vital role in your shooting.🔸
【Brightness Dimmer and Patented Design with Muti-angle Shooting】Brightness dimmer allows you to control the light effect better, ranging from 10%-100%. This shooting tent with micro hole exclusive patent design. Front window supports horizontal shooting. A top hole supports a 90 degrees vertical shooting. This shooting tent can meet your different shooting angles demands.This photo light box is lightweight, space-saving and resists compression and easy to store and set up.
This is a compact option that will fit small objects (16'' x 16'' x 16''). The package includes quite a lot of things. With your order, you will be getting the actual photo light box, a power adapter, a brightness dimmer, a power cord, a manual, and six background papers (white, black, red, blue, beige, gray).
Each product is tested before being sent out. However, you will still have a 12-month warranty and 24 hours to change the product, in case you find that there is something wrong with it. 
The lighting is three times brighter than normal light and consists of 84 pcs LED. With the help of a high CRI, you will be able to catch the objects as they truly appear in real life. Moreover, the inner wall is made of reflective fabric. That means that there won't be any shadows and that the light will be evenly distributed within the whole light box.
The studio has a front hole, a front window, and a top hole. You can easily set up the box. It is also lightweight, so you will not experience any inconveniences while carrying it.
5. Portable Photo Studio Box with 6 Colors Backdrops
Sale
SLOW DOLPHIN Portable Photo Studio Box for...
2*20 PCS bright white LED light strips which emits even and average lighting and prevents shadows and reflections your photos
Photo Light Box Small Size 9.4 x 9.1 x8.7"/ 24 x 23 x22cm, perfect for shooting small products such as toys, jewelry, watch and etc with this photo studio kit
2 opening optiongs allow photographing in any angle.Allows you to shoot the every Angle and brightness of the product , more perfect suddenly product features and beauty.
We also wanted to include a budget-friendly model on the list. You will be getting an extra small lightbox (9.4'' x 9.1'' x 8.7''), but it can work perfectly well for toys, jewelry, and any other small object. 
Just like with the previous models, this photo light box has a couple of openings, so you can easily shoot from any angle. You can place the portable photo studio on any surface and assemble it in only a minute.
You will also be getting 2*20 pcs of bright white LED light strips. The light will be even and the photos won't have any reflections or shadows. Moreover, in this kit, you will also be getting 6 background backdrops (black, white, green, orange, red, and blue) and a micro USB cable. 
6. Neewer 24×24 inch/60×60 cm Photo Studio
Sale
Neewer® 24x24 inch/60x60 cm Photo Studio Shooting...
It has a large removable front opening to allow for easy studio images in your home or office.
Made from translucent light diffusing white nylon fabric, detachable front door cover with slit for camera lens
The studio kit has a standard with a custom carrying case with both shoulder and hand carrying straps.
Its big removable front opening and 24″x 24″x 24″ size make it easy to take studio-like photographs at your home or business.  
The studio package comes with a carrying case and has straps for both hand and shoulder carrying. In addition, for internal modeling, it supplied 3 extra-large colored sheets (Red, Blue, Black and white). These may be folded down and put in the provided carry case for incredibly simple transport and storage.
It has a removable front door cover with a slit for the camera lens and is composed of translucent white nylon fabric that diffuses light. When using color gels, it produces incredibly good gradients and has outstanding light diffusion qualities. It entirely targets generating consistent results by filtering the light and getting rid of reflections and shadows.
Moreover, when completely extended, the box can accommodate easily photograph objects up to 40 cm in height. When you're through using it, it quickly and effortlessly compresses to a storage pouch size (25 cm).
7. LimoStudio 16×16 Light Box
LimoStudio 16" x 16" Table Top Photography Studio...
👍 Contents: [1 x] Folding Photo Box (16" x 16") / [2 x] Photography Table Stand / [2 x] 600 Lumen LED Bulb / [1 x] 8" Steady Tripod / [1 x] Phone clip holder / [4 x] Blue and Yellow Color filters
👍 Professional photo table shooting tents and lighting / High power lights
👍 8" Steady Tripod / Transformed convenient carry bag / Compact & Slim size
The LimoStudio 16 x 16″ Light Box Kit is another excellent 16″ photo light box to use. It comes with a lot of functionality because it is a kit, which makes working with it enjoyable.
First, it has backdrops that are Black, Red, Blue, and White, which create more varied effects while filming objects. It is a 100% polyester, non-reflective fabric. Black is a great option if you want to shoot a picture with a lot of contrast since it adds mystery as well as visual effects that make other colors, especially bright colors, stand out.
It includes a tiny camera stand that adjusts to a maximum height of 8 inches. This made it possible to get the steadily focused pictures or various angles you need for your items.
It also has two 600-lumen LED tabletop lights. No issues will arise while lighting the object via the fabric walls. For more experimental photo shoots, the fabric's polyester composition makes cleaning easy. Furthermore, LED tabletop lights can eliminate unforeseen shadows and work flawlessly with natural light or any other artificial light.
You can change your light source with ease thanks to the tabletop LED light stand features. Offers you the option of holding it when you want to have more control over your lighting and retractable tripod legs when you just want to set it down on the surface of your choice. 
8. PULUZ Mini Photo Studio Box
Sale
Mini Photo Studio Box, PULUZ 20cm Portable...
【High Brightness】 Customized integrated light-bar design with 20 PCS high-quality SMD LED beads provides enough brightness for shooting.
【Multi-angle Shooting】 With one front horizontal shooting window and one vertical window, it can meet different shooting demands.
【No Strobe】 Even if using the unprofessional shooting equipments, you still can get high-quality professional pictures.
You don't always need a sizable photo box. If your subjects are often little, the PULUZ Mini Photo Studio Box is a great choice. This is appropriate for photographing tiny items like jewelry, miniature scale models, cupcakes, etc. It was created with artists and online vendors in mind, but beginners can also use it to learn how to take great images.
Hard polypropylene was used to make this box, which is waterproof, wrinkle-free, and simple to clean. It includes openings in the front and top that enable virtually countless camera views.
For sufficient brightness for photography, it incorporates a unique integrated lighting bar with 20 PCS high-quality SMD LED beads. Your images will look more natural if you use LED natural light that has been daylight-balanced to help with removing harsh light and shadow. Also, it has backdrops in 6 different colors, which can create various photography results.
Overall, this affordable product will let you take excellent product photographs as long as your things are not too big.