DSLR cameras are popular for several reasons, one of them being interchangeable lenses. Yeah, sure, that sounds nice as hell, but do I need a DSLR camera to take great pictures? Is Buying a DSLR Worth It? Do YOU need a DSLR camera at all?
Well, the answer to all these questions is YES. Even if the answer is a solid yes things are not that simple as they may seem.
For 95% of photographers (both amateurs and professionals), a DSLR camera is worth a buy but only if they have a profitable photography business. While for people that just enjoy photography as a hobby it is not worth it at all.
The reason for this is that, while they produce better photos overall, the price still doesn't justify the increase in performance for someone not owning a photography business. It's nice to have all those fancy features at a glance, but paying an enormous price for them… sorry, I just think it isn't worth it for hobbyists and maybe also amateur photographers.
This question can be debated for several days or perhaps weeks and it depends on your needs and expectations. Some will say it's a waste of money, some will say it's not worth it, and some will praise it. Either way, you came here for an answer and you're going to get it. Let's move on, shall we?
What Is a DSLR Camera?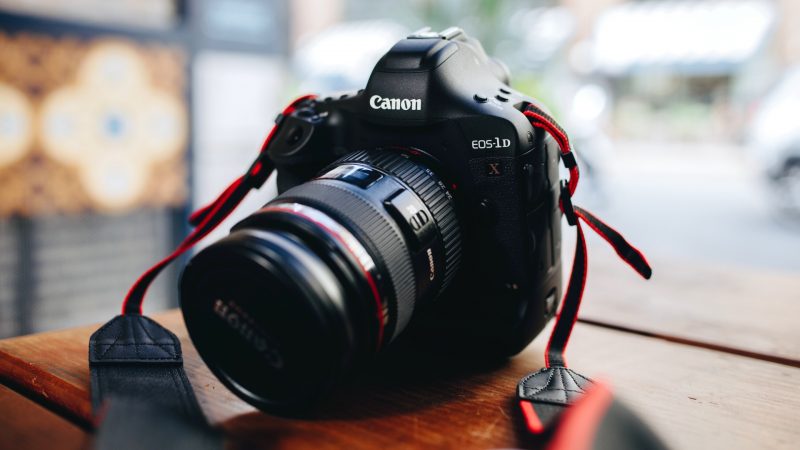 If you're going to buy a DSLR camera you first need to know what you're buying. DSLR sounds somewhat fancy and high-tech, so owning this kind of camera sounds pretty awesome for you. DSLR stands for 'digital single-lens reflex' camera. The main reason it's called like that is that there is a mirror inside the camera, reflecting the light coming from the lens. This light is further reflected into a viewfinder, giving you a clear sight of what's in front of the camera. Simply put, this allows you to see what you're shooting, though the lens.
The great and main advantage of a DSLR camera is that you can see the scene or the subject you're going to shoot in a REAL TIME.
If you ever had a point & shoot camera, you'll immediately see the difference in lag. While this tiny camera needs to transfer the scene to the display, a DSLR camera will let you see it in real time thus decreasing the lag.
It's a minor thing, yet makes DSLR cameras very popular.
Related: 8 Tips on How to Use DSLR Camera for Beginners
---
What to Consider When Buying a DSLR?
Before giving away all of your money and leaving your wallet hollow, we need to see what's important to consider prior to purchase. Here's what you need to think about:
---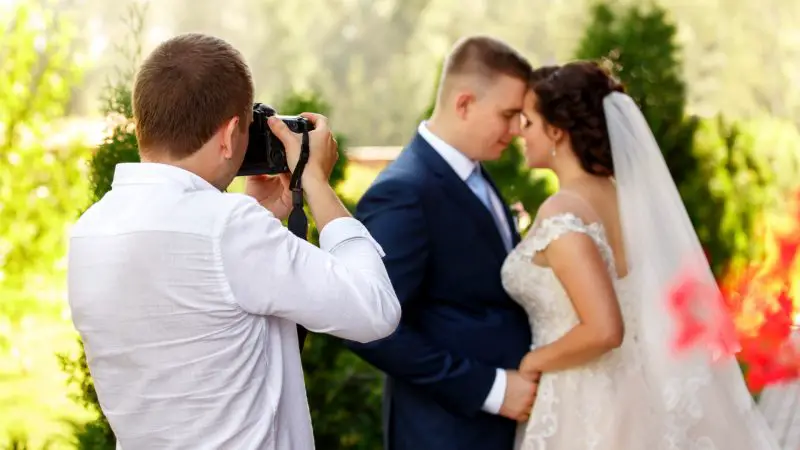 The type of photography you opt for should be your primary factor. First of all, not every photography niche can be done with a simple point & shoot camera. These cameras can surely pack a punch, but sometimes, you just need to bring out the big guns. Let's use wedding photography as an example.
When attending a wedding, you'll be constantly snapping photos of guests and the happy couple. However, many people want their wedding to be recorded so they can watch it and see if they got drunk and embarrassed themselves. In that case, it's a pain in the arse to carry around an additional camera that can record high-quality videos.
Needless to say, a wedding photographer should have a DSLR camera. It's almost compulsory.
Now, let's see who doesn't need a DSLR camera. Given the weight of these bad boys, a photographer who is always on foot will most likely be uncomfortable carrying it around. Yes, we are talking about travel or outdoor photography.
You don't want to carry around this bulky thing around, do you?
Related: Best Entry-Level DSLR Cameras in 2019
---
Do you have some cash in your pocket or it's just pocket sand? Let's not lie – having a DSLR camera is a pretty expensive thing. And the price of each of those cameras is huge. A single DSLR camera could cost you more than 3000 bucks and for this amount of money, you can easily buy a car. Not only that, but every DSLR camera needs some additional components like lenses or accessories.
I don't want to discourage you, but if your budget is lower than $700, you shouldn't even think about a DSLR camera. Although you don't always need to buy a fantastic DSLR camera with a price that makes your hair drop, having a quality lens is a must. And you know what? Lenses are damn expensive! One lens can cost you more than a great point & shoot camera.
Related: How Much Does It Cost to Start a Photography Business in 2019?
---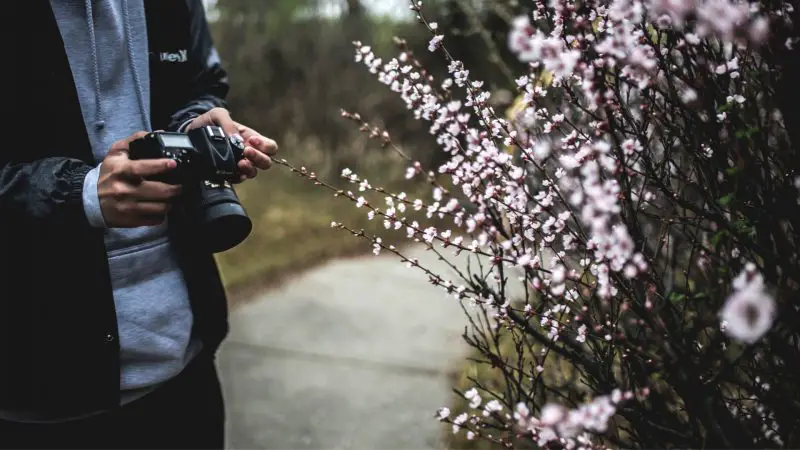 Are you really serious about the photography business? If you really want to bring your photo quality to a maximum, you can consider a DSLR camera. However, it's notable that many professional photographers still work on point & shoot cameras.
Mind-blowing, right?
If you don't believe me, just see it for yourself! Oh, and if you are a beginner, you don't need to show your DSLR camera around. A vast majority of people don't even know what the heck is a DSLR camera let alone what it's for! In this case, buy yourself a simple P&S camera for a couple of hundred bucks and enjoy yourself.
So, if you're doing photography just for the sake of fun, you should definitely save your cash. But, if you have two or three years of experience under your belt, buying a DSLR can be a great investment, given that you have already learned the basics of photography.
---
Buying a DSLR is already too expensive, but funding it… is a devil's business! By funding, I think about selling your work done by a DSLR camera. I don't want to talk about buying a DSLR for non-professional use if you have money to spare, sure go and buy it.
However, if you plan to use it for commercial purposes, you want to get your money back. You can do it either by selling your photos or renting your precious lens. Oh, wait – rent your lens? Yeah, like giving it to another photographer for cash. Simple as that.
In my experience, selling your photos is a much, MUCH better option. After all, it's called a photography business. Since you've got yourself this behemoth, snapping some amazing photos shouldn't be a problem for you. Once you start selling your work, you should be able to get your money back in a short period of time.
As for renting your own lens, I wouldn't do that. I simply wouldn't.
Alternatively, you can shoot some weddings or any kind of event. This photography niche is the most profitable. You can also check other cash-bringing photography niches here.
Related: 8 Ways to Make Money as a Photographer in 2019
---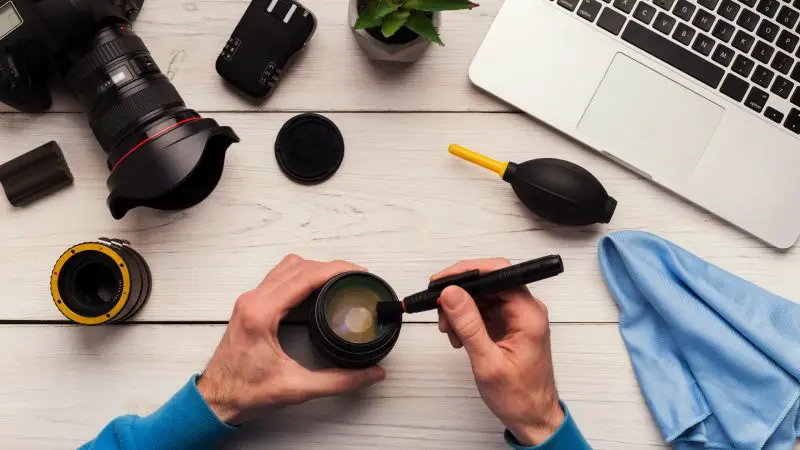 Maintaining and keeping your DSLR in its best shape is of utmost importance. If you don't feel like doing it and you're lazy, I suggest you don't buy a DSLR. You HAVE to keep your camera in a pristine condition for it to be always ready for a photoshoot. With a P&S camera, all you have to do is point it at the subject, shoot, and go for a beer with your friends. With a DSLR camera, things aren't anywhere near similar.
Before shooting each photo, you have to make sure your lens and sensor is clean. Even when you're not shooting, keeping it clean is a must. You don't want specks of dust obliterating your expensive lens or camera. If you own a car, you can compare a DSLR camera directly to it.
Thankfully, there are tons of sensor cleaning kits that you can purchase. Cleaning your sensor or lens with an ordinary rag can potentially scratch your sensor, rendering it almost unusable. Instead, applying your sensor cleaning kit will give it a shine that's needed and can even save you some cash.
Always keep it mean and clean!
---
Advantages of DSLR Cameras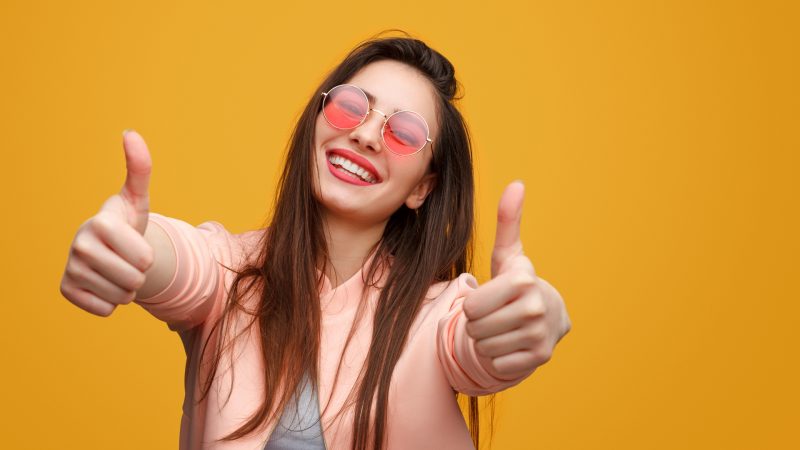 This one is pretty obvious. Some say that size doesn't matter, but in this case, bigger is always better. Even the smallest DSLR camera is much bigger than an average P&S camera. In spite of its enormous size, a DSLR camera also has a much bigger sensor. And the bigger sensor equals better picture quality.
The bigger sensor also means increased quality in low-light conditions, as it can receive much more light than a tiny sensor found in low-budget cameras. A professional photographer needs to be prepared for every lighting condition thus having a DSLR camera can be a good option, albeit it's not mandatory.
Last, but not least, a typical DSLR camera is much better when it comes to flexibility. These cameras can better utilize autofocus, as well as capture moving targets.
Related: Best Professional DSLR Cameras in 2019
---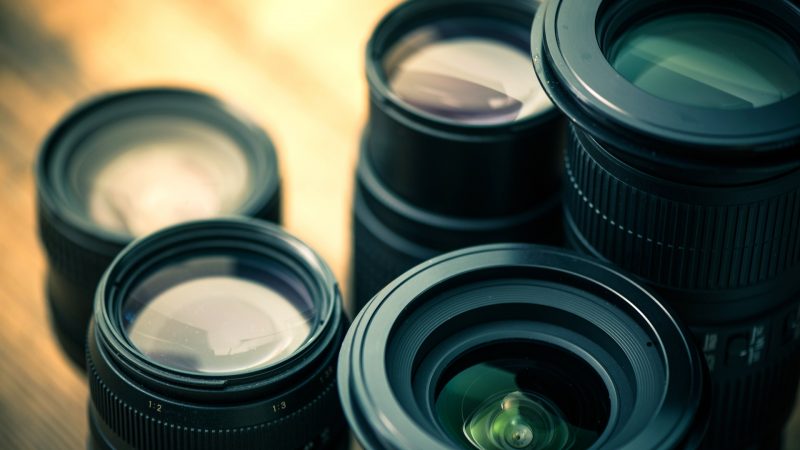 Interchangeable lenses are great if you want to capture photos in different locations and different lighting conditions. Of course, a DSLR camera will always have its built-in lens, which sometimes isn't enough. In that case, buying a lens for your camera is a great thing to do, given that you have enough cash.
To be honest, there are tons of different lenses out there. There are wide-angle lenses, telephoto lenses, large-aperture lenses, and much more. Each of them has its own function and these functions are vastly used in photography. A telephoto lens will allow you to capture sports, a wide-angle lens will be great for landscapes, and a large-aperture one will give you a buttery-smooth background blur.
Sure, a mirrorless camera can also support different lenses, but DSLR cameras do it better.
---
The thing is that you can spend much more on the accessories than the camera itself. Those who ever owned a DSLR camera know what I'm talking about. While purchasing this camera is a great step towards greatness, having to spend a double amount of cash just on accessories is…well, a bit absurd.
However, we can't just ignore all those amazing accessories that can help you in your photography journey. For example, there are wireless triggers, microphones, GPS modules, wired flashes, and much more. These attachments serve to help you not only in a professional photography studio but also wherever you want to shoot.
Related: How to Choose a Camera Bag: A Helpful Guide
---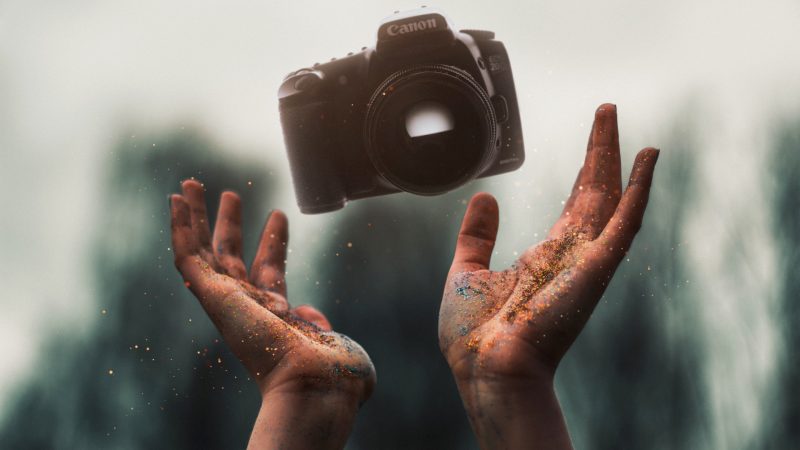 Let's face it. The robust, high-quality design of DSLR cameras allows them to have a lifespan longer than your dog. In fact, their lifespan is so long that you can't even measure it days, months or years. The main unit in which the lifespan is measured is called the shutter count.
Shutter count is simply a number of photos you've taken with the camera. Of course, there is a battery that can limit its lifespan, but the battery is changeable, so we can just discard this factor. Despite being insanely big, a lifespan can greatly vary from camera to camera. While a cheap DSLR can last up to 50,000 shots, a professional DSLR can go up to 200,000 shots.
Related: Best Mid-Range DSLR Cameras in 2019
---
Disadvantages of DSLR Cameras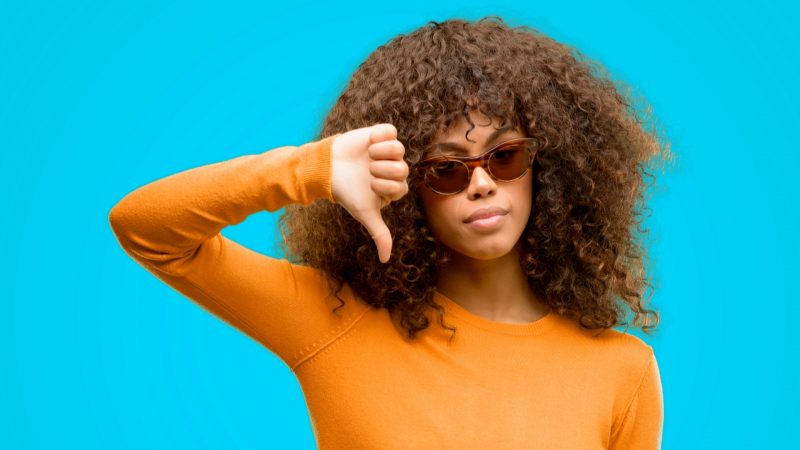 Some DSLR cameras are so expensive that you simply ask yourself "Should I buy a DSLR or iPhone?". Well, this is a question you'll need to answer in your brain since iPhone X that costs around $1,000 is three to four times cheaper than a professional DSLR camera.
Let's say you buy a professional DSLR camera that costs around $3,000. Of course, if you want to get the most out of it, purchasing a lens or set of lenses is mandatory. Okay… another thousand or two bucks. As you can see, the prices are sometimes insane!
And let me tell you something – more expensive models aren't worth it.
The cheapest DSLR cameras range from $400 to $800, and in this price range, you can still find a solid camera. Buying a lens, however, will still raise your costs up to $1,500.
---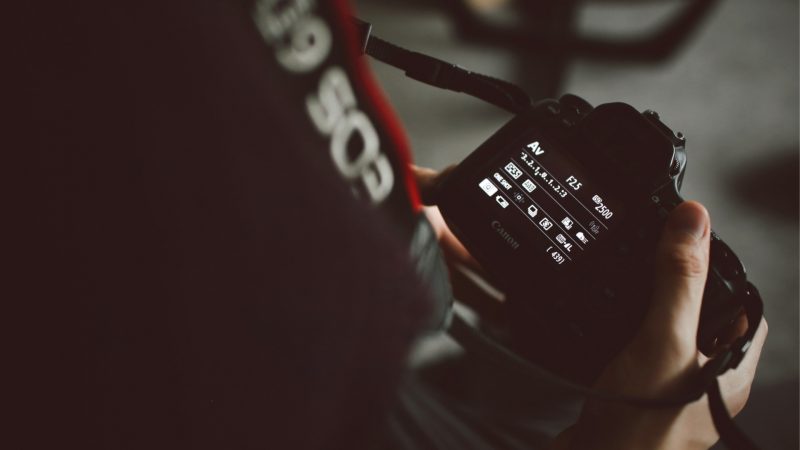 Simply put, a DSLR camera is more expensive than an ordinary one because of added features. And to be honest, you won't even use or notice a vast majority of them.
Let me ask you a question. Do you use all those manual features of your smartphone camera? If you shook your head with disapproval, then save your cash and go with a P&S camera.
Not every user is interested in tweaking the white balance, setting up ISO, shutter speed, post-processing, etc.
---
Photo Quality Is Still Questionable
A DSLR camera will not always produce better photos. Why?
Because taking a good photo requires TALENT. Even a smartphone that's a few years old can still produce decent photos, even with a front camera. Do you see what I'm trying to say? I'm trying to say that knowing photography basics is a must if you want to better utilize your DSLR camera.
So, before you get all excited looking all these sexy DSLR cameras, be sure to know a thing or two about photography.
---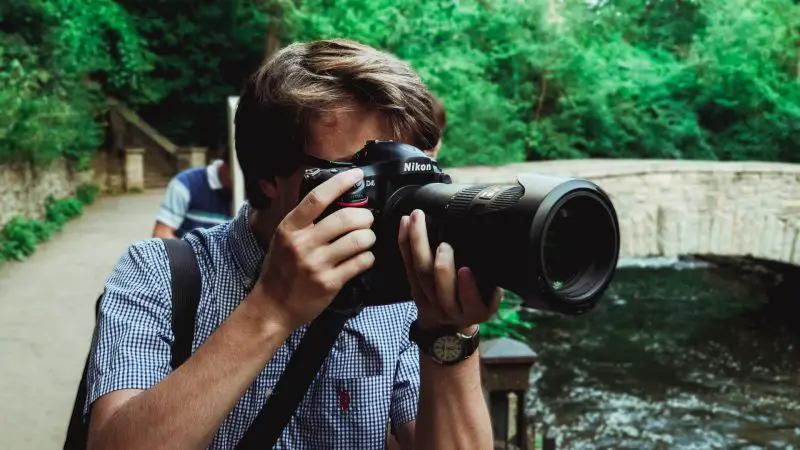 DSLR cameras can be called juggernauts or behemoths of photography. Truly, these cameras can weigh up to 30 ounces or 850 grams. If you add to that a weight of a high-quality lens, you can drastically increase this number. This is one of the reasons why many photographers turn towards mirrorless cameras, as they can still support different lenses.
Beware that carrying around a heavy camera every day is everything but comfortable. So, unless you don't mind its excessive weight and want to work on your muscles, you can enjoy a DSLR camera.
Related: Is Canon or Nikon Better for Beginners?
---
As we mentioned earlier, keeping your DSLR camera clean and functional can be a bit pain in the ass. Not to mention that you must keep even the slightest particle of dust out of your sensor and lens. Not only that, but using your regular cleaning "tools" will potentially damage some parts of the camera, which is simply a gut-wrenching thing to behold.
And buying a sensor cleaning kit will also cost you some cash. If you don't want to spend a lot of money on cleaning and maintaining your DSLR camera, then you shouldn't own one.
---
Basic DSLR vs Samsung Galaxy S9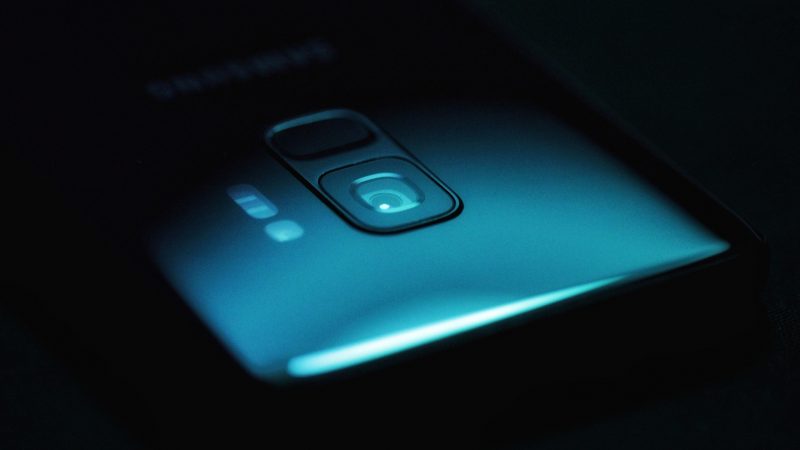 A basic DSLR camera usually costs less than a new S9. And if you know a thing or two about smartphones, you know that S9 is a beast when it comes to the camera.
Galaxy S9 comes with a single 12 MP sensor with OIS, auto-HDR and f/1.5-2.4 aperture size. This camera is capable of recording 2160p videos at 60fps, all the way down to 720p at 960fps, which is known as super slow-mo. On top of that, this phone has a selfie camera that's better than some main cameras – no joke! Its 8 MP camera can record videos in 1440p at 30fps, which gives you an opportunity to make an Insta-worthy selfie.
Related: Top 10 Best Smartphone Cameras for Photography in 2019
On the other side, a basic DSLR like Nikon D3300 costs around $400, making it way cheaper than Galaxy S9. With its 24.2MP sensor, Nikon D3300 CAN'T shoot 4K videos. On top of that, there isn't a super slow-mo feature. So why is Nikon D3300 still a better option for photographers? Here's the deal.
Nikon D3300 produces vastly better photos when we take a look at our computer's monitor. There is just more detail on pictures taken with a DSLR than with the smartphone. This is all due to a bigger and sharper sensor.
Low-light photos are better on Nikon D3300. I mean, a bigger sensor will always "swallow" more light thus producing a noticeably sharper low-light photo. However, S9 is known to produce some dope low-light photos, so we can't just discard it. In fact, this phone along with P20 Pro are some of the best low-light shooters.
Related: Huawei P30 Pro: Can This Phone Camera Really Photograph the Moon?
A smartphone isn't yet better than a DSLR, yet it's pretty damn close to it. To be honest, I think that in a few years, smartphones will easily go shoulder to shoulder with basic DSLRs.
Related: 5 Reasons Why Some Phone Cameras Are Better Than a DSLR Camera
---
Is It Worth a Dime?
With a DSLR you'll need to constantly wipe and clean your camera and buy additional stuff to take full advantage of its offerings. You're literally paying more to do more job, and not just when taking photos, but also when you simply rest at your home.
Simply put, if you need and use advanced camera features for your photography niche, then go for it. You'll get an amazing performer for your photography business.
If not, then get a P&S or mirrorless camera (they are not that much cheaper) and save some cash.
Related: How Do You Take Double Exposure Photos with a DSLR?