Should you buy a smartphone or a DSLR camera? Professional DSLR cameras can cost you a lot of money, even a couple of thousands of dollars. It's true that professional DSLR cameras often offer tons of value for the money. But, in a time when the flagship phones can cost up to $2000 (Samsung Galaxy Fold), is it better to go for a smartphone or a DSLR camera? Before we delve deeper into the reasons why some smartphone cameras are better than a DSLR, let's see why you should go for either of these.
Smartphone or a DSLR camera?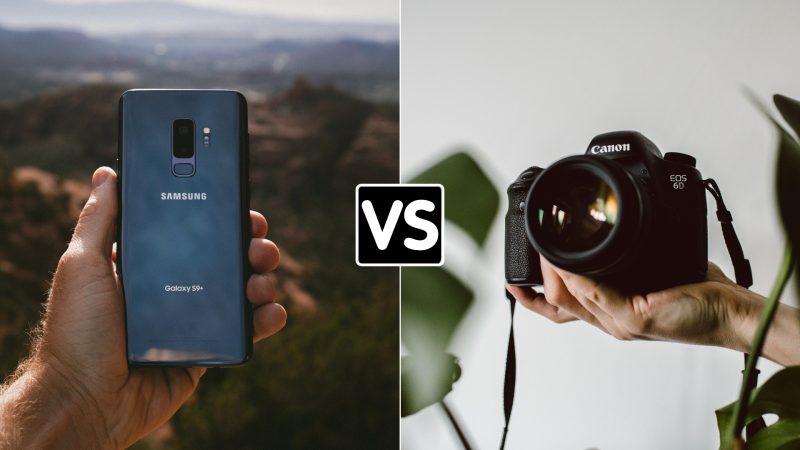 The choice, while not looking that easy to make, is really simple. If you want to focus strictly on photography and you don't care about numerous other functions that a smartphone can offer, then going for a mid-range DSLR and a solid lens is a good choice. However, if you care about the additional functionalities of a smartphone and you want an all-in-one device, going for the smartphone is a great thing to do.
Without further ado, let's see the advantages of smartphone cameras versus DSLR cameras.
5 Reasons Why Some Phone Cameras Are Better Than a DSLR
---
1. The Difference in Image Quality is Subtle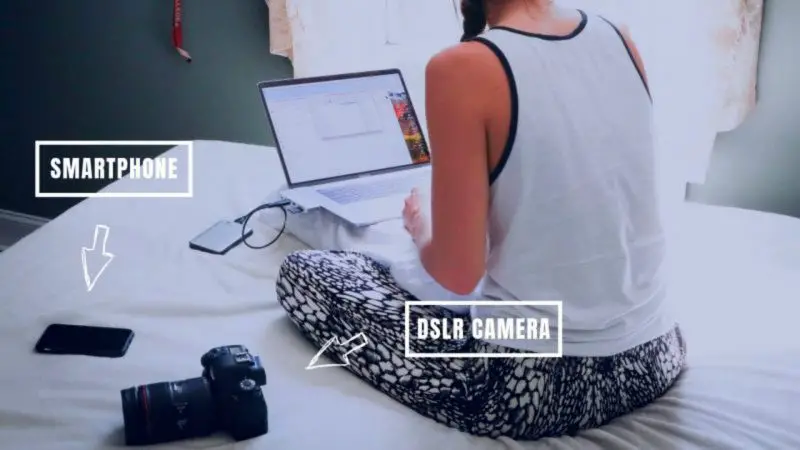 Depending on the phone, the image quality of a smartphone camera is slightly lower, when compared to a DSLR. But, it all depends on the model of the smartphone or a DSLR. For example, last year's Google Pixel 3 managed to beat all the smartphones in the camera compartment, with only a SINGLE camera. The image quality was exceptional, in both night and day conditions. Compared with a similarly-priced DSLR, Google Pixel 3 really flexes its muscles. The difference in image quality is often very small, so small, that amateur photographers won't be able to tell the difference at a first glance.
Still, a DSLR camera can produce razor-sharp photos, as it's designed to do so. Nowadays, smartphone cameras can often pack as much as 48MP, which is still higher than the vast majority of DSLR cameras. In the night, a professional-grade DSLR is definitely better than a smartphone. During the day… well, the difference is very small. Having in mind that you probably won't try to catch a beautiful landscape during the night with your smartphone, we can say that you won't need a high-end DSLR for the most part.
Related: Do Phone Cameras Distort Your Face?
---
2. The Flagship Phone Can Cost Less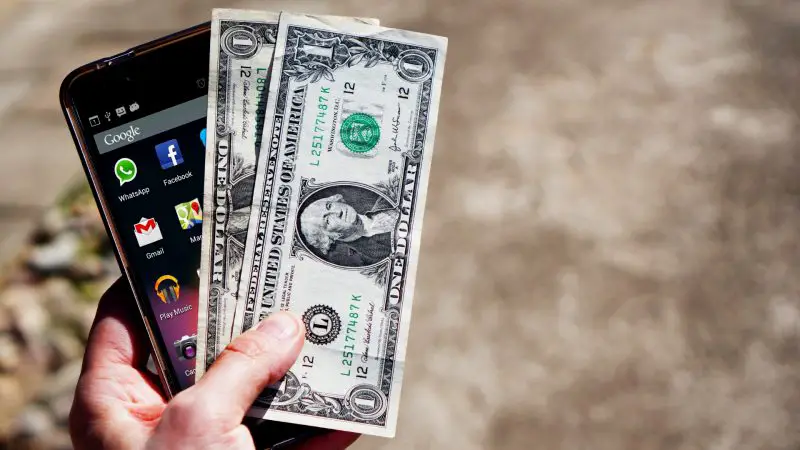 That's what we already mentioned. Let's take the newest Samsung flagship, for example. Samsung Galaxy S10 Plus costs a little over $1000. This phone comes with three cameras – telephoto, ultra-wide, and one standard zoom camera. The same applies to Huawei P30 Pro, a phone with a 5X optical zoom and up to 50X hybrid zoom! This phone is an absolute monster at the same price.
Can a single lens for a DSLR camera do the same? No. You either have to buy an ultra-wide, telephoto, macro or standard lens to take advantage of such features. If we couple in the price of all these lenses, a professional DSLR camera with all of these can cost up to $7000!
For that price, you can buy 7 of these phones, which will give an amazing image quality. On top of that, you don't need any specific lens, and any kind of smartphone accessory. On the other hand, we have DSLR cameras that cost as less as $500. Coupled with an entry-level lens, the price can turn LESS than a flagship smartphone. Still, a DSLR that is that cheap, won't be much better than a flagship smartphone and on top of that, you don't have advantages of the smartphone such as playing multimedia, games, social media, etc.
---
3. Modern Phones Come With A Couple of Cameras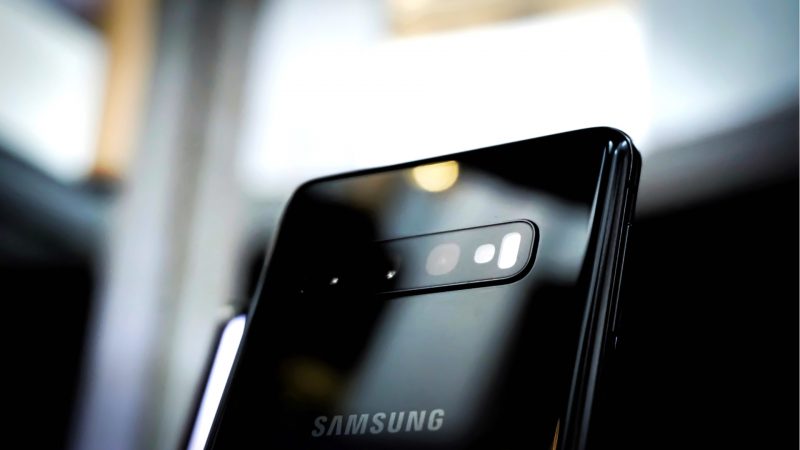 As said before, smartphones are getting dirt cheap now. The best thing of all is that even those $200 phones come with at least two cameras. Most phones in this price range come with a standard zoom camera, coupled with a depth sensor, for the silky smooth Bokeh effect. As for the flagship phones, we have a wide array of different cameras. Let's take the Nokia 9 PureView for example. This phone has FIVE cameras, which use interpolation technique to gather image from different sensors and merge it into one. The result is that you can capture in RAW format, meaning that you can edit every bit of the image if you know how to do so.
With a telephoto camera on P30 Pro, you can zoom and read distant signs, which you can't read with a naked eye. The ultra-wide sensor on S10 Plus can capture stunning scenery in good lighting conditions. These are only some of the examples we can come up with. Switching between these cameras is as easy as a walk in the park. The DSLR camera can take advantage of different lenses but how much would take you to exchange them? And if it's your brand new camera, you need some time to introduce yourself.
Plus, let's not mention the cost of this pleasure. When it comes to flexibility, a smartphone is unbeatable! Oh, and it can also fit in a pocket, unlike DSLR, which needs a special bag.
---
4. The Camera Apps are Easier to Use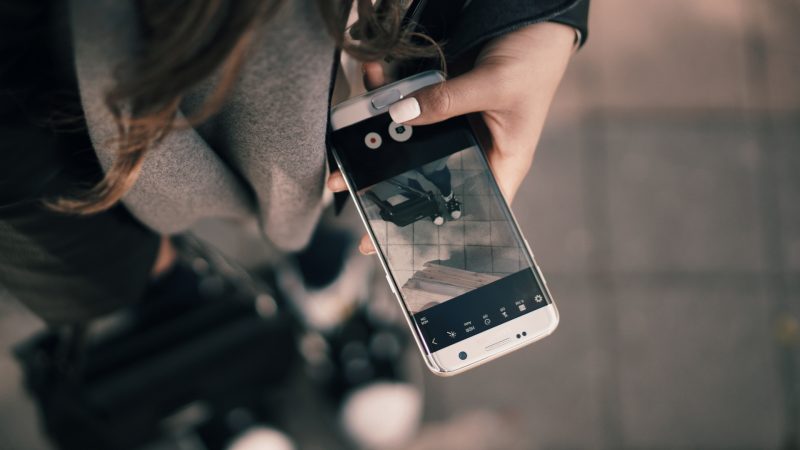 The camera apps are really easy to use. Sure, the features and the options are quite scarce, in comparison to DSLR cameras. DSLR cameras offer the most advanced tweaks, even for those nerdy nitpickers. Jokes aside, in a DSLR camera, you can find tons of options, of which you won't even know of some of them. As for the smartphone, it offers a Professional mode, which lets you tweak ISO, Aperture Settings, White Balance, etc. But, this is pretty limited compared to DSLR. On the other hand, tweaking the settings in a camera app is VERY easy. Much easier than on a DSLR.
A DSLR requires a lot of time to get used to and in many cases, you won't have a touchscreen, which makes things a lot harder. Having that ease of use is a huge advantage for the vast majority of people, including me. Most of us like to point our lens at a subject and simply snap a photo. If I were to tweak something, I wouldn't want to lose more than two minutes. In DSLR, you can definitely lose more than ten minutes if you don't know how to use it properly. This is a subjective topic and many photographers will value the sheer amount of options compared to the ease of use.
---
5. A Smartphone Camera Requires Less Maintenance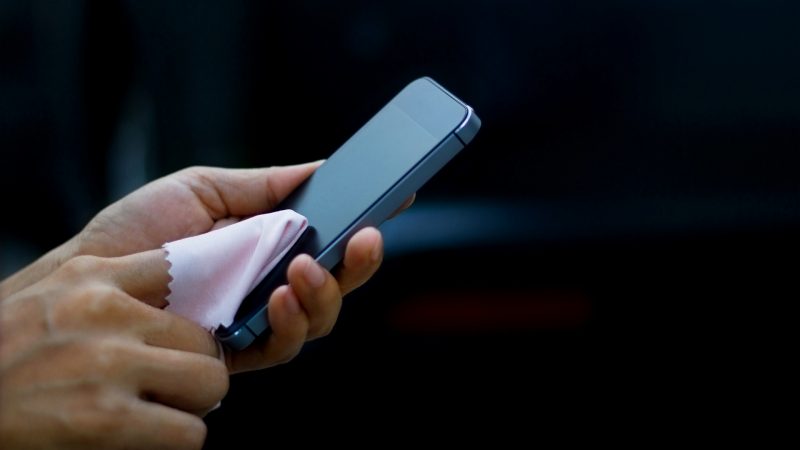 Finally, we have maintenance, which is A MUST in DSLR cameras. You can't just keep it on your table and expect it to work flawlessly. A DSLR camera requires special maintenance, in which you need to clean it regularly. The same applies to your lenses. If a lens gets dirty, the photo quality will significantly degrade. Furthermore, some lenses don't come with special dirt and water protection, meaning that they can easily be damaged. You don't want to damage your expensive lens, do you? Now, some of you will say that a smartphone also needs to be maintained, to which I will reply that you aren't right.
Tell me how a smartphone needs to be maintained? All you need to do is buy a glass protector and a silicon case. This will cost you less than $15 and this is ALL you need to keep your smartphone intact.
Related: 6 Most Common Phone Camera Mistakes Everyone Does
---
Smartphones That Can Replace DSLR Cameras
---
Samsung Galaxy S10 Plus
Samsung Galaxy S10+ Factory Unlocked Android Cell...
Updated Camera Features: Get the more powerful S10 with a software update that gives you all new features including Single Take AI, Pro Video and more
High-quality camera lenses: With a full set of pro lenses, including ultrawide for stunning landscapes and micro-zoom for epic details, Galaxy S10+ is a studio in your pocket, featuring live video bokeh, precision audio focus and super-stabilization
Photos and video with one tap: Capture multiple images and video all at once, in one tap. Lenses, effects and filters capture the best of every moment, every time
Samsung's latest iteration. This phone has some of the best cameras in the business, with its 12+12+16MP wide, telephoto, and ultra-wide cameras respectively. It's able to record 4K videos at 60 fps and has the best OIS in the business. This smartphone is probably the best smartphone in the first half of 2019.
Check out the current price for Samsung Galaxy S10 Plus on Amazon.
---
Huawei P30 Pro
Huawei P30 Pro 128GB+8GB RAM (VOG-L29) 40MP LTE...
3G HSDPA 800 / 850 / 900 / 1700(AWS) / 1900 / 2100 - 4G LTE band 1(2100), 2(1900), 3(1800), 4(1700/2100), 5(850), 6(900), 7(2600), 8(900), 9(1800), 12(700), 17(700), 18(800), 19(800), 20(800), 26(850), 28(700), 32(1500), 34(2000), 38(2600), 39(1900), 40(2300)
Huawei P30 Pro launched two months after S10 Plus and gave that phone a run for its money. With its powerful Kirin 980 chipset, this phone is blazing fast! It has a 40MP wide camera, 20MP ultra-wide camera, as well as the 8MP telephoto (periscope) camera, coupled with a TOF 3D camera. It's an absolute beast and is able to record 4K videos at 30fps. One of the highlights of this phone is its 4200 mAh battery, with the 40W fast charging.
Check out the current price for Huawei P30 Pro on Amazon.
Related: Huawei P30 Pro: Can This Phone Camera Really Photograph The Moon?
---
Google Pixel 3 XL
Google Pixel 3 XL (2018) G013C 64GB - 6.3" inch -...
For USA Buyers : This Smartphone is compatible/will work with any GSM Networks such as AT&T, T-Mobile. For exact 2G GSM, 3G, 4G/LTE compatibility, please check with your network provider in advance prior to your purchase. This phone WILL NOT WORK with any CDMA Networks such as VERIZON, SPRINT, US CELLULAR.
Network Compatibility : 2G GSM 850 / 900 / 1800 / 1900 and/or 3G UMTS/HSPA+/HSDPA 850(B5) / 900(B8) / 1700|2100(B4) / 1900(B2) / 2100(B1) and/or 4G LTE 600(B71) / 700(B12) / 700c(B13) / 700(B17) / 700(B28) / 700(B29) / 800(B20) / 850(B5) / 850(B18) / 850(B19) / 850(B26) / 1700|2100(B4) / 1700/2100(B66) / 900(B8) / 1500(B32) / 1800(B3) / 1900(B2) / 1900(B25) / 2100(B1) / 2300(B30) / 2600(B7) | TD-LTE : 1900(B39) / 2300(B40) / 2500(B41) / 2600(B38) / 3500(B42) / 5200(B46)
6.3" fullscreen display, QHD+ OLED at 523ppi, 18.5:9, Corning Gorilla Glass 5
Google Pixel 3XL launched in 2018 and even to this day, it's one of the best phones out there. It has a single 12.2MP camera, able to record 4K videos at 30fps. Thanks to Google's fantastic software, this phone creates miracles when it comes to photography and videography. It also has 2 selfie cameras, of which one is 8MP ultra-wide camera, so you can fit you and your mates in a single photo.
Check out the current price for Google Pixel 3 XL on Amazon.
Related: How To Take Good Photos With Phone