Successful people do not achieve their success by chance. Preparation, perseverance and hard work are constants. But in the modern business world, these qualities are not enough to succeed in a big way. These attributes would not guarantee that your enterprise would thrive for the longest possible time or even survive the fierce competition.
For photography businesses, that competition is twice as fierce. Perhaps, it is the logic behind the gesture and evergreen words of the iconic businessman and investor of the century, Warren Buffet, when asked about the secret to his success, he pointed to books. Reading on any proposed or ongoing endeavor is a primary attribute of successful people.
Maybe you are considering setting up your own photography business or you have been around for a while, go thru these questions below to see what level of hardships awaits you.
If your answers are in the negative, I can guarantee you will have or you are having a hard time with the photography business. But not to worry, we got you covered with solutions to forge ahead and establish your brand among the foremost names in the profession. So, take Warren's advice and patiently read through this exciting article.
---
Question #1: Are You More Than a (Great) Photographer?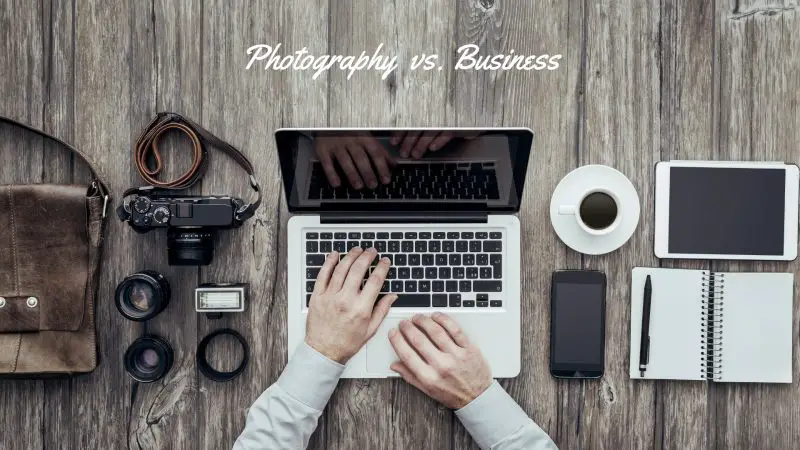 One of the very first things you must understand is that the art of photography is different from the photography business. Paul could be a professional photographer for Standard Photo Studio while Peter is the owner and Chief Executive Officer of Standard Photo Studio with 20 different professional photographers as employees.
Peter and Paul are on different paths even if they render photography services. Paul would probably have shot more than 50 quality photographs while Peter may not even know how to handle a camera! It's simple and clear – Paul is a photographer, while Peter may or may not be a photographer but he is definitely into the photography business.
A vital truth is that the photography business is primarily, a business. It must be treated with such a philosophy. It is a business that renders photography services and products. The photography business is beyond being a great or skillful photographer.
There is a basic and true business principle for almost all professions that I know: great photography skills doesn't make a great businessman. Another instance is the hallowed profession of medical practice. Being a renowned surgeon does not necessarily translate into being an effective medical entrepreneur who sets up a hospital organization and takes major decisions with regard to risks, investors, and management. It is an entirely different ball game. The same goes for photography.
As an entrepreneur in the line of photography, it is important to learn more about business than photography. This is because you can be an excellent photographer but you can still run the business at a loss.
In the end, it all comes down to whether you are making profits or losses. That is exactly what is always on the mind of a photography entrepreneur: profit or loss.
So, are you more than a photographer/are you a businessman? If your answer is negative, then you need to revisit the topic.
Related: What a Photographer Needs to Get Started?
---
Question #2: Do You Have a Brand?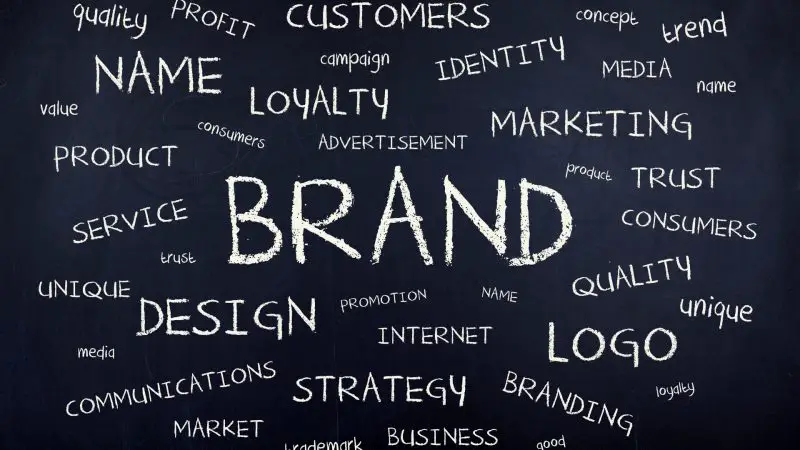 Simply put, a brand is EVERYTHING your business represents, to the world. It is the window by which they perceive your services and products, work philosophy, and the business as a whole. Clients should be able to identify your business among 20 others because a brand is distinctive.
The business brand transcends the logos, labels, trademarks or whatever, even though it includes them. This is because you can change your labels, modernize your trademarks or even introduce a new logo. Yet, the business brand remains the same because it is consistent and fundamental.
Let's take a quick example: If you enter a room and see a white-colored desktop with a very simple or cool design and it has a logo of an apple with a side of it chewed off, the most likely conclusion you would make before getting to see the name of that desktop computer brand is that it is an Apple company product. But that is not all! The actual underlying factor or implication of those attributes is not for you to just conclude who the maker is, but to instinctively conclude that the product is reliable, durable and can be trusted (also expensive).
This is what I mean by having a brand. Imagine seeing a pair of boots with "apple" written all over it but it is badly designed and without the logo. The most likely presumption would be that such a product is an inferior one. For the records, no enlightened person identifies the Apple company with the production of boots. Therefore, branding is a product of reputation and consistency.
Here are a few things to consider if you think you have a brand or you are about to start building one:
Is it consistent?
Is it distinctive?
Does it represent your business philosophy?
Branding may be costly but it is effective. However, be advised that without a brand, your photography 'business' is yet to begin!
Related: Best Photography Names: How to Name Your Photography Business
---
Question #3: Do You Get Repeat Clients/Purchases?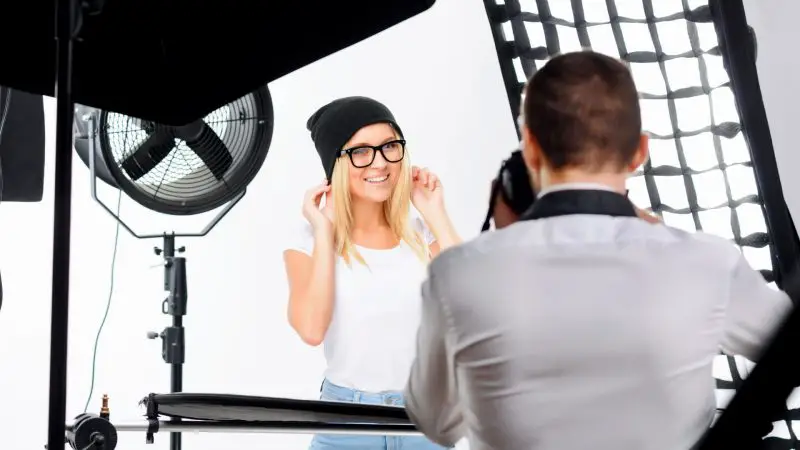 Repeat clients/purchases help businesses survive the hardest of times. It is proof that your services were enjoyed and continued patronage is assured. If you do not have repeat client patronage or purchases, it surely means you have not been impressive in a certain aspect or in all aspects.
This crystallizes the need for client feedback. There must have been times were you had complaints about service delivery or product purchase that you made and you wanted to vent your discontent. Lack of channels for client feedbacks would certainly amount to more frustration and in more unlucky cases, a lawsuit. Thus, there should be a system in place for customer reactions.
Related: How to Deal with Difficult Photography Clients?
For an online store, apart from getting client feedback through the right channels, you can also opt for online surveys and analytics e.g. SurveyMonkey and Google Analytics are very viable options. You will be able to see how much repeat purchases you get.
A much more pragmatic solution will be to develop a system to also analyze and address these complaints. You can solve this by setting up a Customer Care Service/Helpdesk/Help Line.
Having an expert or trained personnel to handle this task will help your business be customer friendly. I love businesses with their focus on the clients, I wouldn't know of anyone who does not. Also, you should personally keep in touch with past or existing clients. It makes their relationship more warm and substantial than just cold business visits.
Related: Profitable Photography: How to Get More Photography Clients
---
Question #4: Are You Really Marketing Your Product?
A lot of business entrepreneurs are aware that marketing boosts sales like the wand of a fairytale godmother. More people are made aware of and actively engaged with the intent of promoting the business. Marketing is usually the reason for growth and business expansion. Marketing can be done by the business owner personally or by hired hands or by both.
All the above-stated ways work just fine. But some are better. While large-scale marketing which is organized and planned may reach a wider network of clients, self-marketing can be really effective. This is because marketing by word-of-mouth is engaging and can bring both instantaneous and long-term results.
Social media marketing is now an established zone for all kinds of businesses with different statuses. It covers the world and a single tweet may connect with hundreds of thousands of people and your brand is international.
The same way an Instagram account could help your business locally too. However, it is best and advisable to create a marketing plan to avoid a lack of focus and chaos.
Related: 7 Tips on How to Promote a Photography Business on Instagram
---
Question #5: Have You Learned About Business?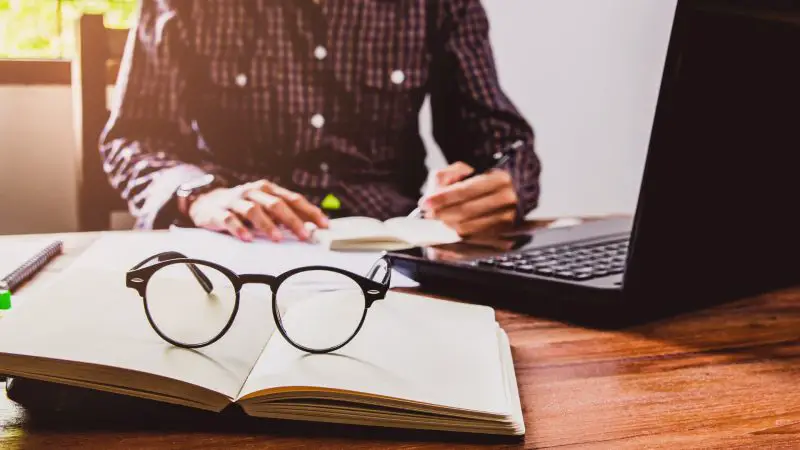 I probably don't know anything more impossible in the business world. To engage in business without adequate information. This is different from learning about photography.
Business icons like Warren Buffet, Bill Gates have constantly reiterated the importance of reading. Reading relevant business materials must be done all the time and at every level of business.
A certain African man once traveled to the United States and upon his return, his wife asked him what he bought for her. He opened up a box and exclaimed excitedly, "Books! I bought books! With these, we will become the richest in the world".
That same man has his name on the Forbes list with over $150 million to his name as his net worth. The value of books is immeasurable.
Another aspect of learning is actual practice, I mean learning on the field with those ahead in the business. This can be achieved by mentorship. A combination of online learning and online mentorship with physical learning and mentorship produces the best result. Friends and professional colleagues will also be a great advantage.
So, have you really learned about business? If no, you know what to do!
Related: What Can I Do with a Photography Degree?
---
Question #6: Do You Get Referrals?
The essence of referrals for a start-up business cannot be overemphasized. I dare to say that referrals work better than adverts. This is because recommendations from existing clients to new ones are conclusive proof of great service delivery.
Prospective clients often trust the word-of-mouth of an existing client more than an advert by the entrepreneur. Take for instance, when you wanted to download an app or watch a new movie. You probably read the reviews to decide if it was worth your time and money. The better the user reviews, the more likely you are to download it quickly even if there are other apps with the same function. That is the same way referrals work and it even works better.
Don't be shy to encourage your customers to get you referrals. It will greatly help your business growth. Also, you should consider referral bonuses. It works like magic!
---
Question #7: Does the Passion Still Burn?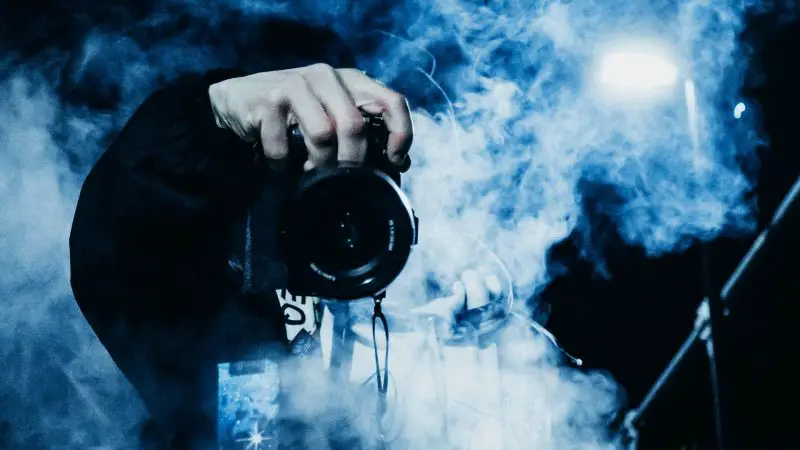 Photography is art and losing the edge in that aspect could be disastrous. This heading is not at variance with the first question in this article, it is to complement it. While it is okay to operate a photography business as a complete business on its own, it is important to note that quality services are required all the time to keep bringing in the old clients and entice better clients.
This means that as the owner of the business, your taste must never dwindle. It would also mean that your passion for photography must keep burning for you in order to keep alive the hunger of your business for new experiences and excellence.
There is an assumption that once a photographer turns pro, he can now retire the strong passions he once had while he was an amateur. That is incorrect.
The lack of passion for a photography business owner will likely lead to burnout in taste. Passion for art is key to a long-term survival of the business.
Related: 23 Photography Quotes That Will Give You Hope in Photography
---
Question #8: Do You Have a Newsletter List?
What is a newsletter list?
Basically a compilation of people who have subscribed to your service one way or the other. Many customers often promise themselves to purchase or patronize a service another time. While many out of such number forget, some even lose the business contact. This is where the newsletter list comes in.
You can send relevant emails to different clients easily. They can contact you easily too. This way, they are on top of your promotional activities and bonuses, your new services and products. It is absolutely a fantastic option.
Businesses who do not have a comprehensive list will have a hard time keeping tabs on their client base. Your list is 150% valuable! MailChimp offers a free basic newsletter service that could serve your needs for the meantime.
---
Question #9: Are You Blogging About Your Work?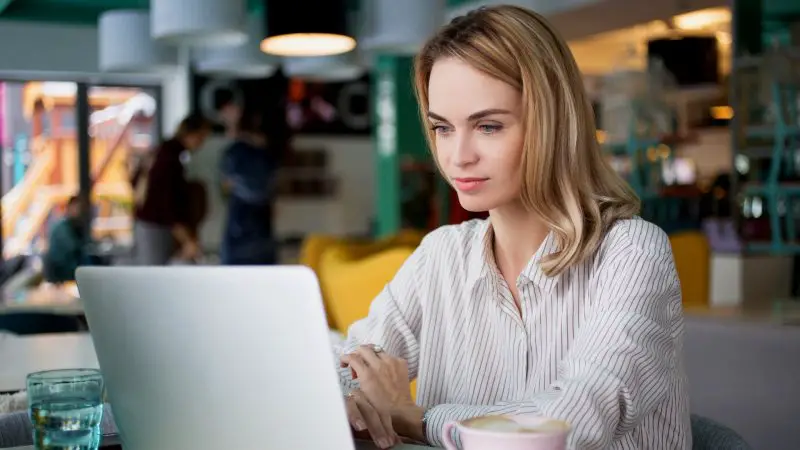 No? Do you need to? Yes! How often?
This point is simple and straightforward. The best possible way for clients to track you online and to know that you are still in business is if you have an updated blog. Imagine trying to find a photographer online and the last time he updated his blog was four or six months ago. Compare with a photographer that updated the contents of his blog yesterday.
The thought of whether the former is still in business will definitely cross your mind. Besides, blogging often helps your rankings on search engines.  So, how often do you upload beneficial content to your blog?
It is quite important to note that what you should consistently upload must be of quality content. It must also be what your target audience needs with regard to your services.
Non-qualitative content will do no good as they will not sustain the rankings nor benefit customers. For instance, a birthday photographer should blog about how to organize birthday photography easier or the things to consider to enable the photographer to achieve better results. Also, ensure your contents are well optimized with keywords for search engines. Don't forget to carefully link all your pages.
---
Question #10: Did You Upgrade in the Last 3 Months?
An upgrade is as important as growth. I could rephrase the question thus: have you grown in your business in the last three months?
What do I mean by an upgrade?
An upgrade would mean significant improvements in your assets or services or both.
It could be:
purchase of modern equipment
upgrade of editing software
upgrade in the quality of delivery of service or product
design
structure of booking of services or purchase of photographs
upgrade in the quality of photographs
purchase of better and aesthetic frames for framed pictures
The list is endless. Upgrading your business regularly means you are on top of it, and adapting to the modern climates of business operations. Clients love businesses that follow new trends and technologies.
---
Question #11: Is Your Location Easily Accessible?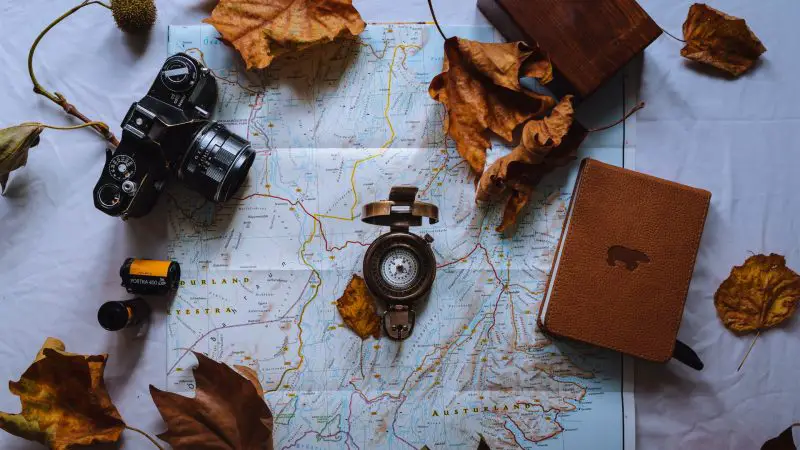 A small store in the middle of the town is much better than a large store on a mountaintop in the middle of nowhere.
It is crucial that your business address can be located with little or no help and easily accessible. Turnovers are important for the business but the rate can only increase if clients can easily spot you and access your studio.
Like the above quote, a small easily accessible studio will likely make more sales than a large studio with a greatly skilled photographer in a remote venue. Great skills cannot replace a good location.
Well, maybe your business address is not physical but online, it does not make any difference if customers cannot easily get your website. It must be easily accessible by online searches. This can be achieved by search engine optimization and blogging regularly.
---
Question #12: Are You Making Profit or Loss?
Ridiculous question? Well, you have to answer.
Your response cannot be speculative or worse, assumptive. Living under assumptions can be costly especially when it comes to profit or loss. This particular question should begin with an understanding of the concepts of profit and loss. Besides, not making a profit is equivalent to making a loss.
As a business owner, books of account must be kept and properly so. That discipline is what keeps many in business and the lack of it kicks many out of business. Your cashbooks, ledgers and balance sheets are very important. At least, you can start with a simple cashbook and balance sheet.
Related: How much Money do Photographers make a Year?
---
Question #13: Can You Distinguish Between Assets and Liabilities?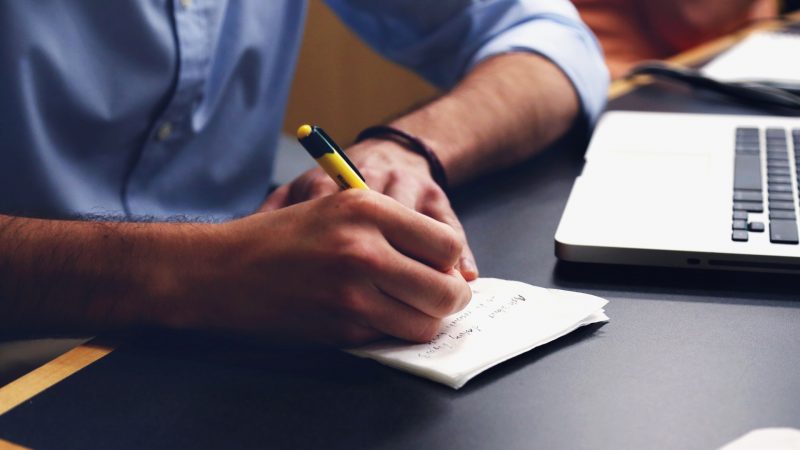 Yay or nay? Bur first, what are Assets and Liabilities?
Assets in very simple language are any tool, investment or machinery that brings more income to the business or person.
Liabilities are the very opposite as they either gulp more expenditure than the income produced or produce no income at all. Thus, an unproductive staff is a liability. An extra sofa which is unnecessary is a liability. A costly advertisement that is not generating revenue is a liability.
So what are you really planning to invest your capital on?
It is always cool to read up as there are tons of financial materials to develop your financial knowledge and instincts. Also, you can secure the services of a financial expert or consult for financial help. It helps to be proactive about your financial investments.
Related: 9 Myths About Photography Business You Can't Afford to Believe!
---
Photography business can be lucrative and enjoyable if you can master the principles.
The business also requires patience and perseverance. Be patient with yourself and don't always opt for quick fixes.
The questions generated in this post will certainly drive you informatively towards your goal. I believe you had a wonderful read. Cast your worries away then, the future is certainly bright with promises. Good luck!