One of the best things you can do to improve your photography business is to find a photography mentor. Asking someone who is more successful than you to look at your photography business and give you constructive feedback, can provide you with insights that can skyrocket your photography business. But how to find a perfect photography mentor? It definitely is not an easy task. To help you out we researched and identified 15 critical steps in finding your perfect photography mentor.
Let's get started!
Related: What a Photographer Needs to Get Started?
15 Steps to Finding Your Perfect Photography Mentor
---
Step 1: Recognizing That Everyone Needs a Mentor, and You Are No Different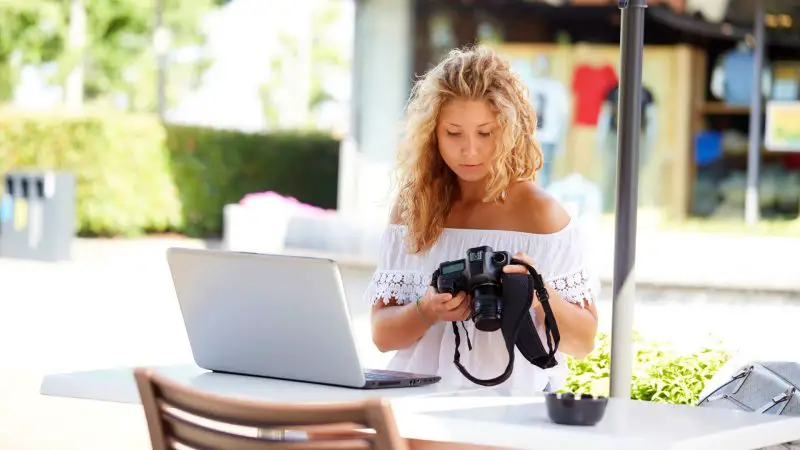 No one is perfect.
Do not fall into the trap of "good enough". The fact is, you could have done more.
We all make mistakes, especially in the beginning. This is why it is better to have some guidance. Who better to guide us than someone who walked the same path we want to take. Someone who understands what lies ahead and knows what needs to be done next.
Mentors are not for beginners only. A mentor is also a person who can inspire you to improve, talk about photography and bounce photography business ideas off.
Once you understand the value of a mentor, and you successfully find one, improvements are behind the corner.
Related: Is Photography a Good Career for You? Top 15 Warning Signs That It's Not
---
Step 2: Look for a Mentor That Has Your Type of Photography Specialization
What is your favorite type of photography?
For what type of photography do people know you for?
Ask yourself these questions and be precise, narrow it down to only 2 photography types. Later, if you realize that mistake is made, you can always make corrections. No knowledge gained from any photography professional will be a waste.
---
Step 3: Who Are Your Favorite Photographers?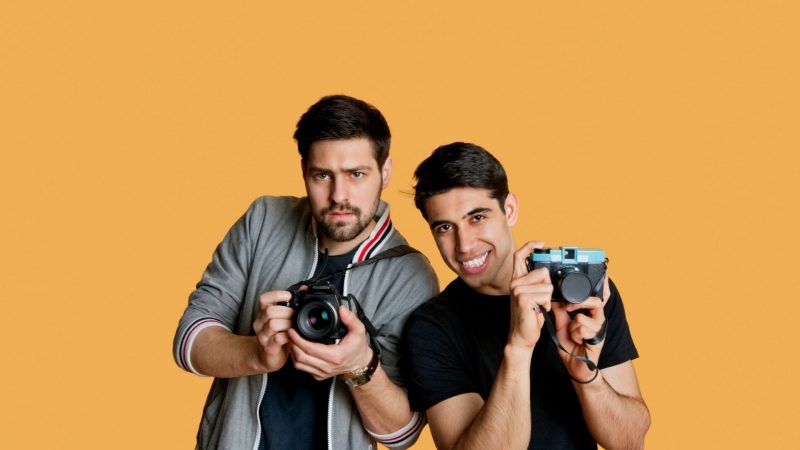 Before we start our research, think about the names of photographers you have picked up along the way. Would any of them be your perfect mentor?
Write down a list of photographers that come to your mind. In what type of photography do they specialize in?
Even if most of them fall into the same type of photography just write all of their names. Consider all your options in order to make an informed choice.
Now, pay special attention to your local photography scene. Is there anyone you admire?
If so, are they in the same photography niche as you are? If you thought of someone, put their name on top of the list.
A local photographer is a better option than someone remote. It is possible to connect on a more frequent basis and maybe participate in some joint photography photoshoots. If there is a photography specialization at your local University you might want to pay them a visit.
I hope that after this step you will already have some names on your list.
---
Step 4: Find Your Photography Mentor Online
Now, how do you do this?
For starters, let's begin with your two types of photography, enter them in google and search for best photographers for each style of photography.
Create a list of names and google each one online to see their photos and their portfolios. Don't worry about how long the list is as, in the end, you are going to choose only two of them.
Next thing you can do is search for photography blog websites with forums. Maybe there you are going to find some names.
Be brave, it doesn't matter how popular the photographer is, almost all of them offer mentorship. You won't lose anything if you ask them for guidance. If you like their photos put them on your list.
---
Step 5: Understand What You Actually Need from the Mentorship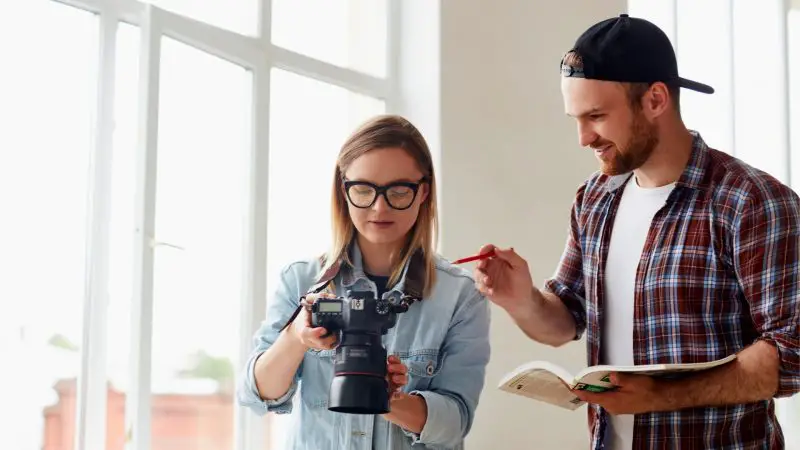 Before you contact your mentor, define what you hope to accomplish from that relationship.
Here are a few of the examples you could be interested in:
Reflect on what is important to you and what is not. Do this in order to prevent wasting your potential mentors' time. You need to have a clear understanding on how they can help you.
---
Step 6: No More Than Two Photography Mentors
By now you will probably have a list of 10+ photography mentor names, maybe even more than that. Its time to start narrowing the list down.
In the end, you are looking to have two photography mentors. Each of them should be for a different type of photography, this will help you develop faster as a photographer. Additionally, two mentors provide some safety cushioning in case one of them does not work out.
If you think you don't have time for two mentors then start with one. But consider this first, mentor is likely to be busy, and will not have much time anyway. Having two of them is better because if one of them will be busy for a whole week, you can still try working with the other one.
---
Step 7: Photography and Business Mentor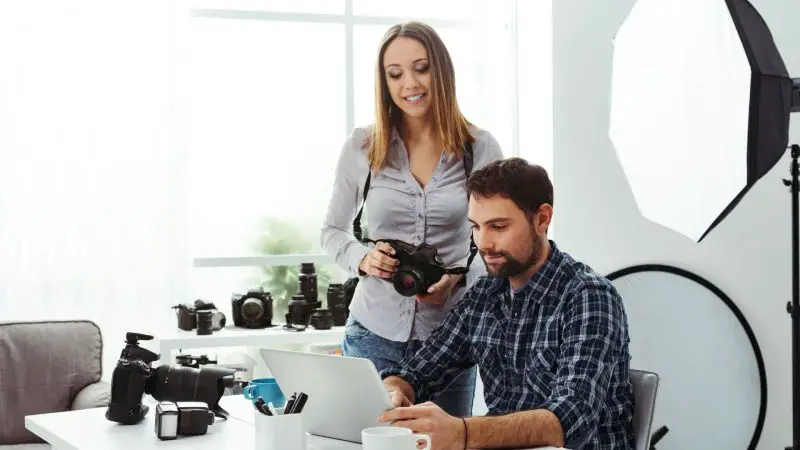 The best way to be recognized as a professional photographer is to build a photography brand.
Why?
When choosing a photography mentor, look for someone that can also provide you with business advice, not only photography mentorship. Starting your photography business is hard and it requires lots of research. Having a mentor that has already done it all is a plus.
Look for someone that has a profitable photography studio as they are likely to know what they are doing.
It is not all about the quality of your pictures. In order to make money, you need to know how to run a business. A photography mentor that is successful in this area will be a huge plus.
Related: How Much Money Do Photographers Make a Year?
---
Step 8: Look at Their Photography Portfolios
When narrowing your list down, consider reviewing their photography portfolios.
Take your time and look at their work, choose a few that look best to you. It is not productive to have a mentor whose work you do not admire.
That portfolio has to share your passion for photography. It's not about the number of pictures, its about quality.
Related: How to Build a Photography Portfolio?
---
Step 9: Use Social Networks or Blogs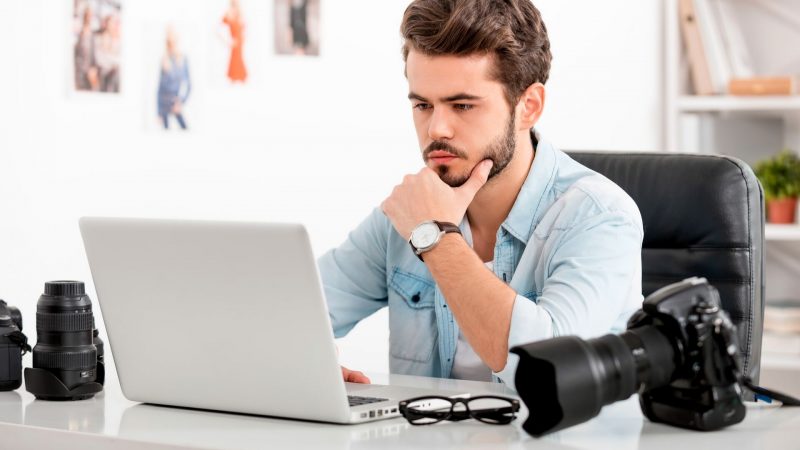 Here is the thing.
Getting yourself in contact with a person before you ask them to be your mentor will be a huge plus.
Add them on social medias like Facebook and Instagram or just visit their website and comment on their pictures. Try to make interaction with them for a period of time, but don't be a stalker.
Try not to be a burden or to give them bad vibes. Find some balance. Over time, they will probably add you and review your photos too.
Doing this you will also be able to learn more about them.
Related: 9 Instagram Photography Tips: How to Grow Your Photography Business on Instagram
---
Step 10: Don't Offer Money for Photography Mentorship!
Never offer money to your photography mentor. First of all, you need to understand there is a difference between teacher/coach and a mentor. For consulting with someone or having a teacher/coach you need to pay for their services.
Mentorship, while it is an exchange of value, shouldn't be about money. If you recognize that your photography mentor is providing more value to you try to reciprocate in some useful way.
View your relationship with a mentor as a long-term relationship.
Mentors usually take this role to give back to the world. Make sure you understand your mentor's motivations to mentor you. If unsure, ask!
---
Step 11: Creating a Targeted Portfolio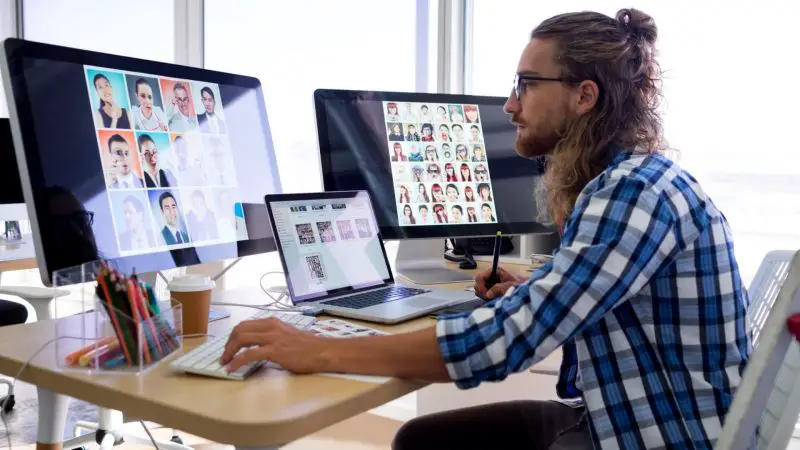 Why go to the trouble of doing this?
When you ask them to be your mentor, there is a possibility that they will say no. This is why the previous step and this one are important. You can skip both of them and just ask via email, but you can get turned down because they don't know you.
If you followed these steps so far, creating a targeted portfolio shouldn't be a problem. Photography mentors you found to share your photography passion, so choosing pictures that will impress them shouldn't be an issue.
---
Step 12: Contacting Your Perfect Photography Mentor
This is the hardest step for most photographers. It is fine to doubt yourselves, but as long you are making progress you are going to be fine.
Do not ask them this question using social networks, because it may seem too much informal. The best way to do this is by using an email. Also, you can't be too much formal, find a balance between the two.
Present yourself well, tell them how you got to the idea and why you would like them to be your mentor.
Ask nicely and share your portfolio. Don't push too much, give them time to think about the request.
If you followed our steps above, there is a high chance that you will get a positive answer.
People like to help others and to share knowledge. If you are a young person especially a student all of the doors will open to you.
---
Step 13: Don't Waste Their Time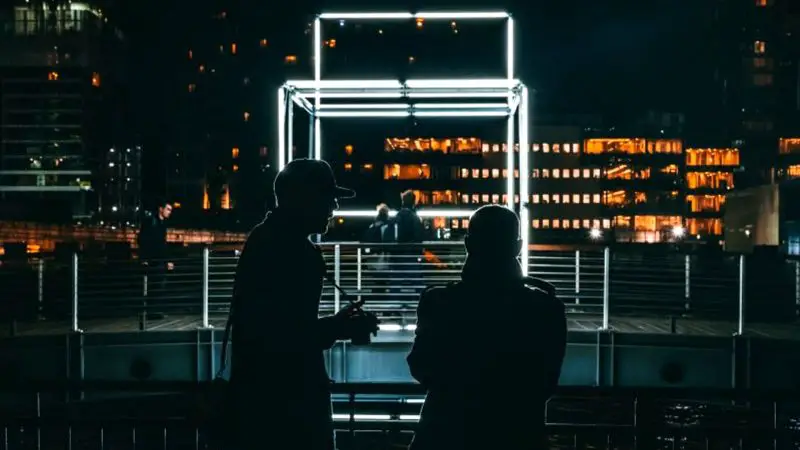 Don't ask stupid questions. Think before you ask something, before looking for a mentor you need to have good fundamentals about photography.
They are not there to teach you basics, most of the photography is self-taught.
A mentor is there to critique your work and offer their opinion on what you can change or implement with your photography style to reach the next level.
Related: 6 WORST Types of Photographers
---
Step 14: Keep Your Photography Mentor Engaged and Interested
Remember that this is a long-term relationship. For mentorship to be successful, you must implement their advice into your work. They have to see that what they teach is being used. That their advice is not ignored or selectively used.
If they notice that their guidance is implemented selectively they might lose interest in mentoring you.
To prevent this, keep an open mind and follow their instructions to the core.
---
Step 15: Think of Your Mentor as a Way to Reach to the Next Level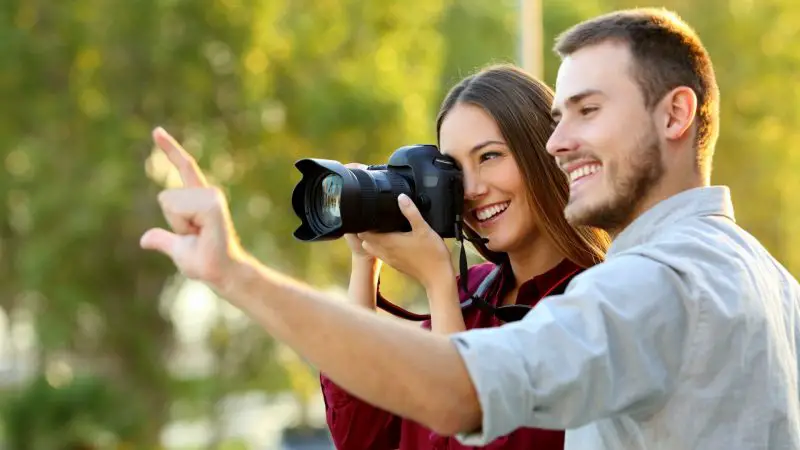 Photography mentors have many connections in the world of photography. If they see you have grown into a professional photographer, they can give you a little push.
This little push can mean a world. They can help you get into some famous event or to meet some important people in the world of photography.
Maybe they will have extra work that they can not finish in time and they will ask you for help.
Related: If You Get These 11 Questions Wrong, You Will Have a Hard Time with Your Photography Business
---
We sincerely hope these 15 steps will help you in your quest to find a perfect photography mentor.
Having a mentor is a valuable experience and will help you a lot with your photography business. Also, do not forget that you also need to be valuable to your photography mentor, maybe they are looking at you as a business investment.
Now that you have the guidelines, the rest is on you.
Best of luck finding your perfect photography mentor!
Related: 9 Myths About Photography Business You Can't Afford to Believe!