Freelancing as a way of working and employment is growing faster every year and photography is among the most popular freelance jobs. You don't need to be employed by someone in order to express or develop your creativity, all you need is determination and some talent for it.
But, if you want to kick-start your freelance career, it is best to know some basics regarding this whole concept of freelance work. In this line of work, you always need to learn, so before you even start, you need to learn how to start in the best way possible, because the last thing you need is to start badly, and then give up.
So, how to become a freelance photographer? To become a profitable freelance photographer you need to know more than just how to take good photos. The best first step is to make your own website with examples of your photography work. Naturally, you need to also decide on what type of photography you want to specials in and it is important to have in mind that for some photography types you need to have credentials. In the freelance business, the client is everything, so you need to work on your business conversations and further develop the knowledge to assess and "read" the client. You need to know your limits, but at the same time, don't be to self-judging, and in the balance of those two find a real measure for you and your work. There are many more important things that you need to know if you want to become a successful freelance photographer and we are going to cover every single one in this article.
From this article, you will learn all the basics of how to become a freelance photographer and maybe even find out in what type of photography you want to excel. The freelance competition is tough, and try to invest as much time as you can in it because that can be something that will keep you ahead of others. So, let's start with our guide!
What Is a Freelance Photographer?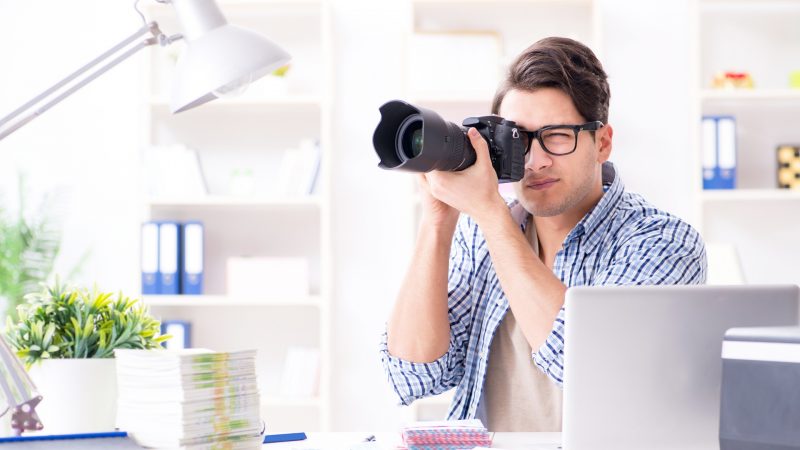 If you decide to pursue your photography career in the freelance market, you will find it very different from being employed in a company. As a freelancer, you are your own boss and that brings some good and bad sides with it.
As a photographer in a company, you don't have to lose time on finding contracts or do any legal, tax, and other administrative tasks, but not being your own boss means you will have to take on jobs that you don't like and how much you are being paid will depend on the company that employs you.
In any freelance field, you will find the same differences. As we said there are positives and negatives and it is yours to decide what is better for your lifestyle.
---
The Good Sides of Being a Freelance Photographer
You will not have a boss always checking on you.
All the profits from your work are yours.
You can work as much as you want and you can organize your life better.
---
The Negative Sides of Being a Freelance Photographer
Covering for all administrative work, unless you pay someone to do it for you.
Always searching for jobs; sometimes there could be so many works, that you need to turn some of it down, but sometimes you will not be able to find any work.
It is harder to plan your free time because the client always can come up with some new requests.
---
In the end, it all rests on you. A lot of photographers are cool with being employed in a company where they don't have to worry about finding work. If you don't see yourself in that story, and you want to work for yourself and aim your career in a certain direction, freelance work is the best solution for you.
Related: How to Make Money Taking Pictures for Companies?
---
Freelance Photographer Salary: How Much Do Freelance Photographers Make?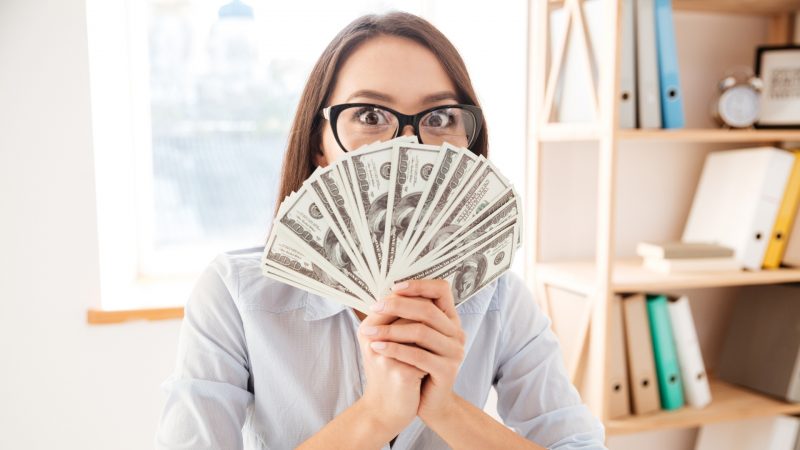 The salary is always the main question: How much do freelance photographers make?
In the USA, the annual earnings go from $25000 for a beginner freelancer to over $51000 for a professional, and the median salary is somewhere around $41500. If you want to look at the hourly salary, the median salary is around $20.
In the EU, things are a little different. A median salary is around $37500 while top earners go up to $42000. Beginners earn a little bit better than in the USA, around $30000.
You must be aware of your limits and skills. If you are an amateur photographer, you would need to learn a lot before moving up the ladder.
Even if you have some experience and photography education, you still need to check it directly on the freelance market – to see how much the clients would pay you. So after reading this data, don't take it for granted because you still need to position yourself on the freelance market.
---
Becoming a Freelance Photographer – A Detailed Guide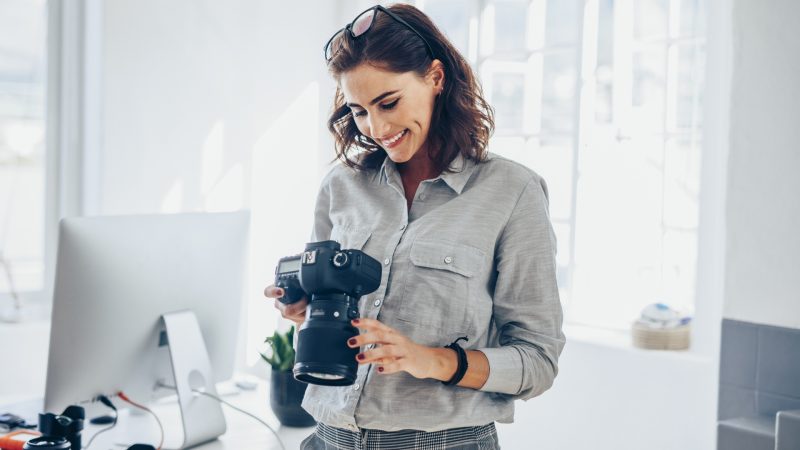 It doesn't matter if you are a seasoned professional or an amateur willing to learn, you can become a freelancer either way. But what is the same for all are the boundaries and unwritten rules you need to follow in order to become a successful freelance photographer.
Beginnings can be tough, and the biggest obstacle for a freelancer is to get the first job. Once he achieves that, he can move forward with less stress. Getting there is the first step, and the majority of the wannabe freelancers are not able to make it.
You must be patient and persistent. You will get a lot of refusals, but if you believe that you can make it, keep trying and working hard, results will eventually come.
One of the first things you should work on, besides your technique is communication. If English is not your first language, you should start learning and improving it because clients will rather work with freelancers that know how to properly communicate in English.
Another thing about communication is to learn how to draw clients. Be available, flexible and easy to talk to. Of course, you shouldn't accept anything the client offers you, but in the beginning, you will need to make some cutbacks and work for less money than you planned.
When talking about freelance work, rarely people will mention the bad sides of freelancing such as work on weekends and holidays but that is just the thing you need to adapt to.
You need to be available and flexible regarding working hours, because every client is a story for itself, and will have their own different demands. Always think about how you can improve your work, technique, and communication, and your hard work will eventually pay off.
Now we will talk about certain types of photography, and how to become good at them.
---
• Freelance Ecommerce Photographer
Making a simple product photo is not that hard but making a photo that will sell that product is another story. If you use an amateur camera and the quality of the photo is not amazing, the photo of that product can turn down potential buyers. With this in mind getting a higher quality camera is a good investment.
You should think about investing in different types of lighting equipment because the light is almost everything in photography. Build a portfolio, choose different products to work on, add different effects and lights, and see what brings the best results and feedback.
---
• Freelance Property Photographer
Taking property photos may sound easy, but there is more to it. Thankfully you don't need too much fancy equipment and a pricey camera for this type of photography. Your camera should have two features: the ability to bracket multiple exposures and to trigger a flash and most modern cameras have these functions.
Besides that, you should invest in a good tripod and a wide-angle lens. Add to that a wireless flash and you are good to go. When it comes to taking property photos you should avoid pointing your camera too much upwards or downwards, because that is really hard and in some cases impossible to correct later.
In most cases, it is enough to take 1 or 2 photos of every room, and up to 5 photos of the exterior. A wide camera lens is a must-have for this type of photography.
---
• Freelance Event Photographer
First, decide what type of events you want to specialize in. You can try different corporate events, birthday parties, bachelorette parties, and other similar events. Every kind of event has its differences.
The next step is to build an impressive portfolio and make it available online. You can start by taking free photo sessions with your friends and coworkers because that is going to give you a head start.
---
• Freelance Food Photographer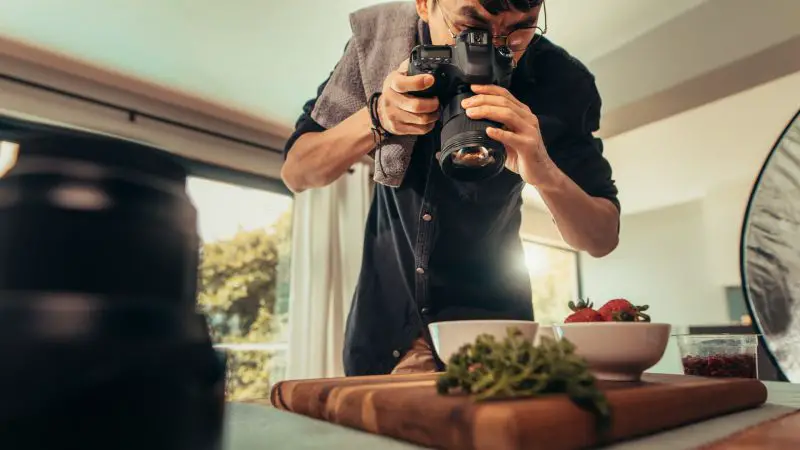 For starters, research books or web sites containing recipes or cooking advice. From there you can see how a good food photographer works, and what techniques he uses. Recommended equipment includes a DSLR or a mirrorless camera and a high-quality macro lens with a high megapixel matrix because food photos are printed in a high resolution.
Also, using reflectors to remove harsh shadows is a must, and it is recommended to use natural light. Like in other types of photography, practice and build your own photography portfolio.
---
• Freelance Wedding Photographer
This type of photography is always high in demand, but it requires a lot of skill. Every wedding is different so you need to be able to adapt quickly and to the needs of a client. You would need a great portfolio, so for starts, it would be best to be an assistant to an established wedding photographer, so you could learn from him. Once you have enough material, put your portfolio online, because your online portfolio will bring the majority of your clients.
Related: What Should a Photographer Wear to a Wedding: Tips & Guide
---
• Freelance Interior Photographer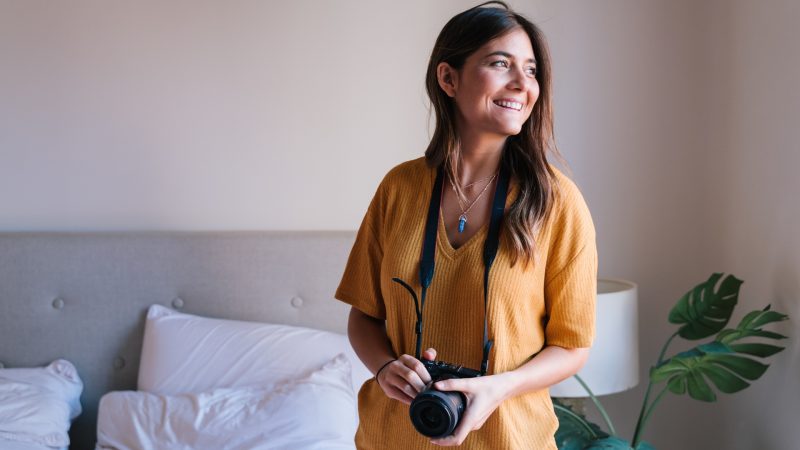 In order to become an amazing interior photographer, you need to have an eye for details and you have to be able to find correct angles for photography. You need to have the ability to put small details in focus that can bring a whole new dimension to the photo.
The light can also be a tricky thing because in some cases you will have the help of the natural light and in others, you will have to improvise.
---
• Freelance Journalist Photographer
In this type of photography, you need to focus on what is happening around you. You would need to pay attention to everyday life and activities and try to catch a moment worth remembering and talking about. A photojournalist must be able to tell the story with a photo.
---
• Freelance Nature Photographer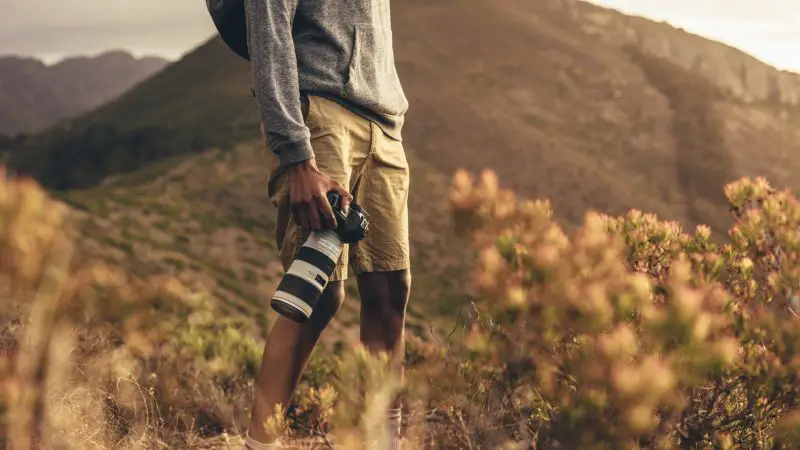 It can take a while until you can call yourself a professional nature photographer. You will need to gain a lot of knowledge and experience. It is recommended to take some supplementary courses to keep yourself on the right track.
Regarding equipment, it would be best to buy a DSLR camera, because it will allow you to take multiple frames per second. You should also think about getting a telephoto lens which will help you in taking photos of animals from a safe distance.
---
Freelance Photographer Contract: Do You Need to Have It?
If you want to work completely legal and to have your rights as a worker protected, it is necessary to have contracts with your clients. The only way to protect your work, get paid, and avoid any copyright issues is to have contracts.
If there is a problem with the payment, a contract is there to protect you. If you have a contract, that problem can be easily solved, and without it, you are in a real mess.
When writing a contract you should pay attention to this information:
Describe in detail the deal you have with your client.
If your job is divided into milestones, add information about every milestone (until when you should complete it, the method of payment, and how much you will be paid).
---
Freelance Photographer Credentials: Do You Need to Have Them?
Yes, in most cases you will need to have credentials. If you want to enter a sports event or a concert press conference as a photographer, you will need to obtain credentials. This is where your portfolio and experience comes in handy.
But before you move to the "big league" events, it is better to start with something smaller, to build up your portfolio and to make some contacts with someone in the press, or in the organization creates these big events.
---
Best Freelance Websites for Photographers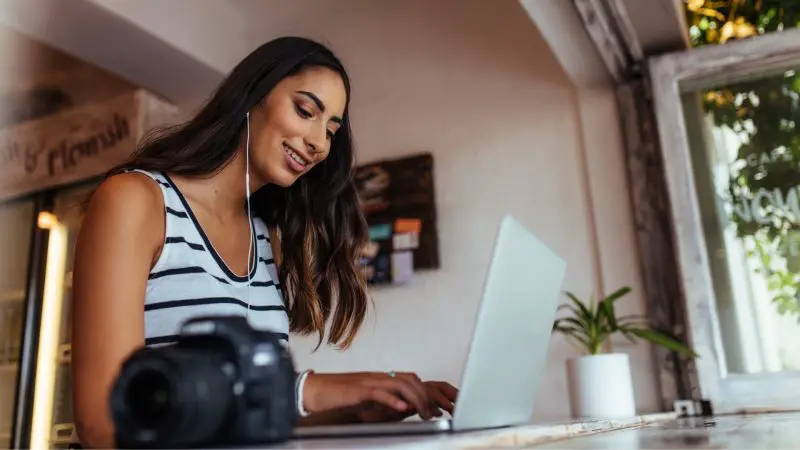 The freelance job market has been on the rise for years, so there is a lot of websites you can start browsing for jobs. Some popular and trusted places are:
After some time and a good portfolio, you can start your website where you can present your work and attract clients.
Related: 17 Best Websites to Sell Your Photography (With Tips on Most Profitable Photos to Sell!)
---
Best Freelance Photographer Apps
There are two groups of apps that can help you in your freelance career, one group is used for the presentation of your work, and the other to improve your photos and techniques. If you want to show your photos to as many people as possible, it is recommended to use these apps:
---
Related: 7 Tips on How to Promote a Photography Business on Instagram
---
If you want to pull out the best of your equipment and to be able to use it with ease, try these apps:
Photo tools – Manually set aperture, shutter and ISO values with the help of this app.
Light meter tools – Helps you get the exposure you want.
DSLR Controller – This app will help you to remote control your camera.
---
Freelance Photographer Price List
We will name a few of the most popular photography types and provide you with an average price list for them. Just don't forget that these prices are average, so if you are a beginner, you will have to settle for less.
Wedding photographer: 1500 – 3500$
Event photography: 500 – 1000$
Family photoshoot: 145 – 500$
Business photography: 400 – 600$
Lifestyle photography: 150 – 370$
Nature photography: 200 – 500$
Pet photography: 150 – 300$
---
Do Freelance Photographers Pay Taxes?
Yes, we do, the IRS sees us as self-employed, so the photographer must file any tax as a business owner. It is very important to collect data regarding all the income, and as most of the freelancers have multiple sources of income, gathering data regarding all clients is a must. As a self-employed individual, you will get some tax deduction as well.
Taxes are a gray area when it comes to freelancing jobs and the laws are also different for other states so you will need to research this on your own.
---
Tips for Freelance Photographers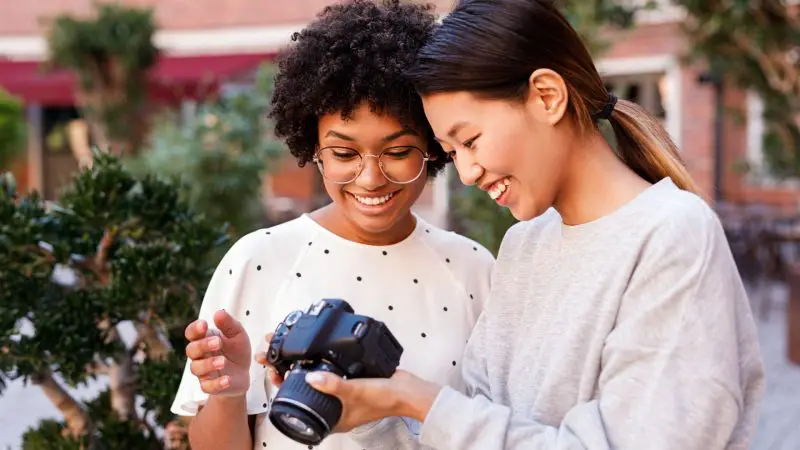 There is a lot to learn when it comes to freelance photography. Here are a few tips and a couple of things you should pay attention to when building your freelance photography career:
---
• Be Honest About Your Work
Always check your work and try not to be biassed when assessing it. If you are not sure in your judgment, look for feedback, but try not to be too hard on yourself if you attract some negative opinions. Use feedback to push yourself forward and learn new techniques.
---
• Search for Inspiration
You can always look at the work from other photographers for inspiration, but try not to compare your work with the work of others. It is hard, but you will only break your head and lose energy with no results in the end. Don't also try to copy others, find your style.
---
• Build Your Network of Contacts
Every time you do a job for someone, try to remain in contact with them because you can never know from where a new job opportunity will arise. Try to leave a professional impression on clients, do your work on time, be available, and you will for sure get a recommendation from satisfied clients.
---
• Improve Your Communication With Clients
Communication is the key to every successful freelancer. You have to be able to make a connection with a client because even if you are less experienced, someone will hire you because of your character and communication skills.
---
• Devote Time to Learning New Techniques
You can learn new things from the internet, but the best way to learn to take a great photo is by practicing outside. If you want to learn to take better landscape photography, take a field trip and practice for a couple of days!
---
Top Freelance Photographers
There are a lot of good and successful freelance photographers:
---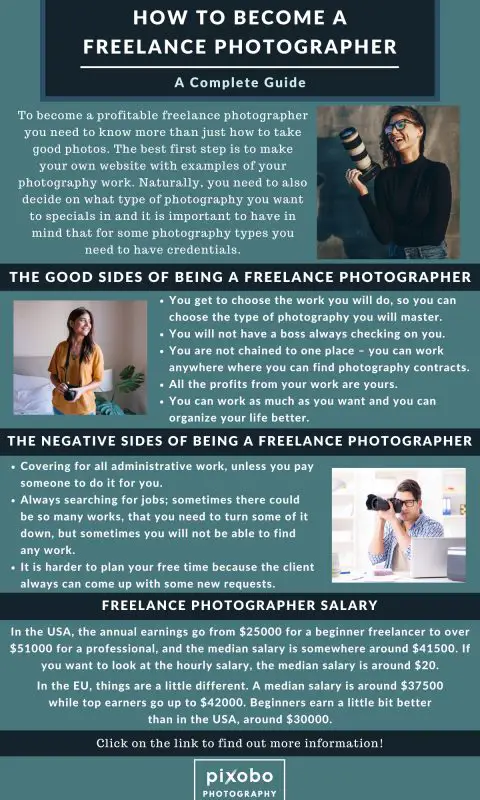 ---
Summary
Becoming a freelance photographer may sound like a dream job, but to be able to live off it, you need to go through a lot of work, studying, refusals, and some very hard days. But don't give up, because if you have the talent and you are willing to work and improve you won't fail.
Freelance is a way of life, being self-dependant, and that is completely different from working in a company. You will know why are you staying up all night and finishing some important photography jobs, when a paycheck arrives and you know that you earned it all by yourself, with your two hands, knowledge and talent. No one said it will be easy, but the end reward is worth it!
Related: How to Start a Photography Business