As much as we're busy with our everyday lives, devoting some time to your family during Christmas is a must. An ideal family should be your sanctuary, a place where you can rest, and forget about all the hard work that awaits you. Christmas is a wonderful holiday that allows you to spend some quality time with your family members and since you're doing that, you can also spend a couple of hours at a photoshoot, to turn these moments into memories.
Taking a perfect family Christmas photo might be both easy and hard, depending on your preference. Either way, when you want to capture a perfect moment, all factors should be perfect. In this article, we're going to give you some tips and guidance on how to take your family Christmas photo. After you read this, you might want to turn this into a yearly tradition and have a plethora of Christmas memories in your photo album.
Related: 12 Memorable Christmas Photo Ideas
---
10 Tips on How to Take a Stunning Family Christmas Photo
---
Find the Suitable Location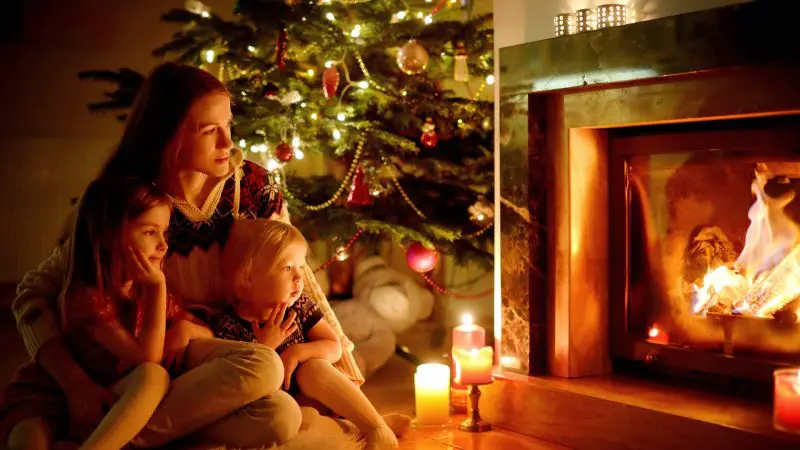 Finding a suitable location for every photo shoot is essential. A proper location will make the subject shine, while a bad choice can lead to some tedious photos. For Christmas, however, choosing a suitable location will determine the quality of the photo. For example, you can shoot in your backyard but if your backyard doesn't have Christmas decoration or something that alludes to Christmas, then it's not a Christmas photo. Do you get my point? Now, the location can be both inside or outside. Inside, an ideal location might be near your fireplace or Christmas tree, as these are the most "Christmassy" things in the house. If you have a table in front of your fireplace, you can let your family members sit there and use the wireless flash trigger to snap a photo.
As for the outside, a great location is your favorite park, for example, especially if it's snowy outside. If you want a unique choice, you can go for a hiking trail, if you have it near your vicinity. Every location that alludes to Christmas is great. It's on you to choose carefully.
---
Choose the Appropriate Time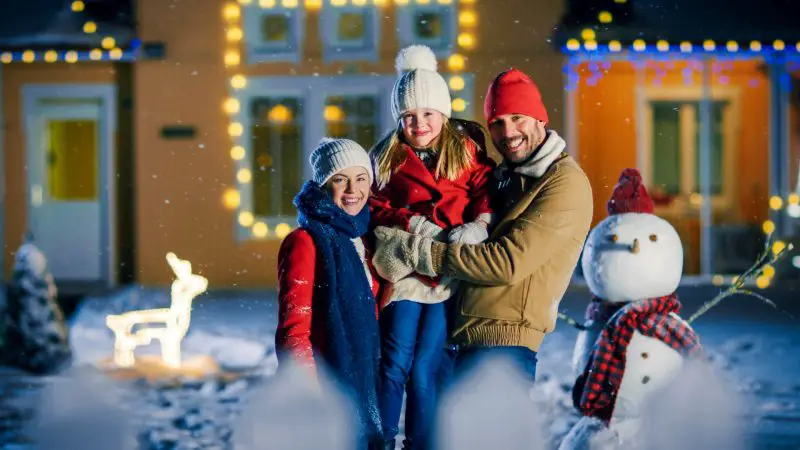 Lighting is everything in photography and it's in direct correlation with the time of the day. So, what is the best time to capture a Christmas photo? In our opinion, for outside shots, you should do that in a golden hour – on hour before the sunrise and one hour before the sun goes down. Crafting a majestic piece of photography during this time is very easy. If you decide to shoot during the day or in the broad daylight, you should be aware that shadows are at that time most evident, which isn't good for portraits.
On the contrary, shooting in the overcast, the skies will diffuse the light, creating a big window of opportunity for snapping a stunning photo.
---
Invest in Photography Gear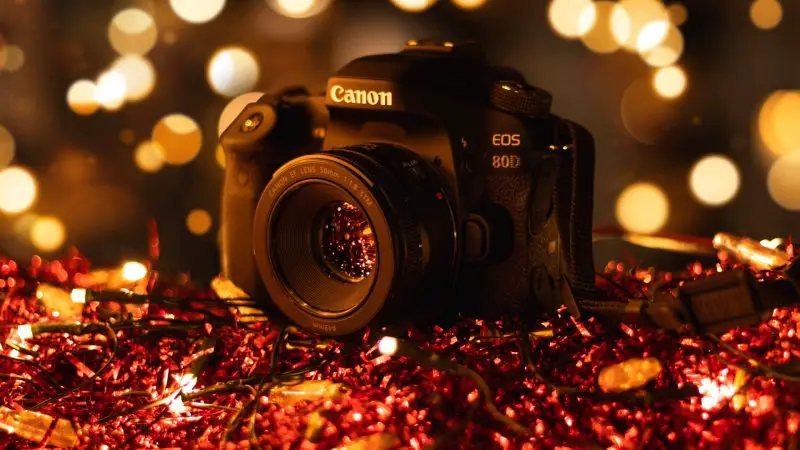 Don't be scared, you don't need millions upon millions of dollars. When we say photography gear, we mean a simple light diffuser and a tripod. The tripod is necessary if you want to capture staggering photos and if you don't have it, you can forget about it. I know it may be harsh but eliminating blur that might occur during shooting is possible only with a tripod. The light diffuser will be great for some indoor photos and combined with a tripod, it's a combination that will work perfectly. Of course, if you want a bit more diversity in your photos, you might want to invest in different types of lenses. (You can check out our lists of the best lenses for Nikon, Canon, Sony and Olympus cameras.)
For a Christmas photoshoot, you can go with any kind of lens you want, although we suggest using 30-50 mm one because it's great for portraits. If you want to capture only your family, this lens will be more than enough.
Related: How to Choose the Best Camera for Your Needs – 7 Step Guide
---
Keep Your Kids Steady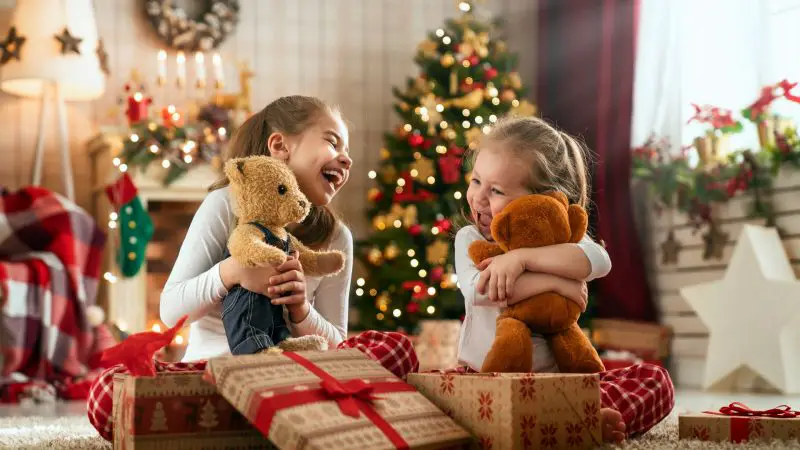 Kids don't always have to be cute in photos. Sometimes, they don't behave appropriately due to their mood swings that can happen to any kid. If you want a really cute photo of your kids, you must keep them steady and make them listen to you. Otherwise, you'll need to be prepared for everything, as you never know how the kids will behave on that particular day. To alleviate this problem, make sure your kids are well-rested, properly fed, and changed before the photoshoot.
Pack some snacks, water, and juice, if the photoshoot is outside of your house. If it's inside, you just need to make sure they're rested, as the food is already inside. Either way, if you want to include kids, just make them listen to you, at least for these few seconds that it takes to snap a couple of photos.
Related: 10 Best Photography Tips for Moms
---
Don't Use the Flash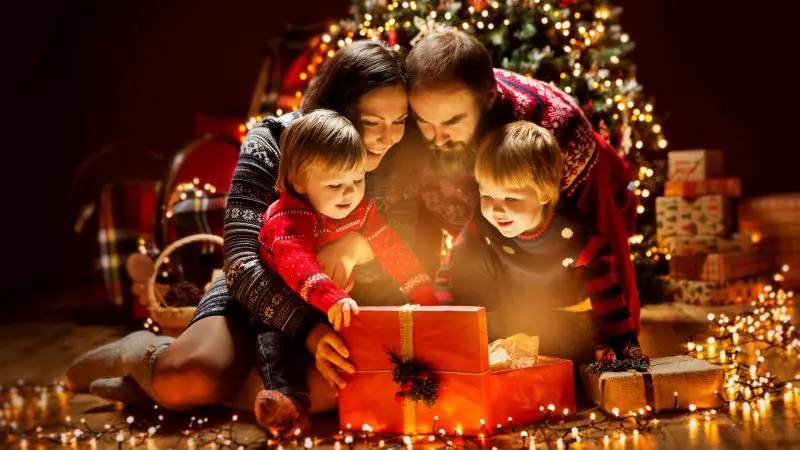 Don't, please don't. As a kid, I always hated it when the photographer snaps a photo of me and pierces my eyes during that process, all because of this annoying flash. Flash is unnecessary for 99.99% of photoshoots and I don't see the point of using it. Yes, the photo is bright and whatever but it's also overexposed with severe lack of details. Many times, you can make artificial light work for you. For example, the Speedlight behind the light diffuser can help you if you're shooting at night. Or perhaps some Christmas lights that can softly illuminate your photo, giving it the much-wanted Christmas spirit. Either way, don't use the flash in Christmas photoshoots.
Related: How to Photograph Christmas Lights | 10 Tips
---
Make Your Subjects Busy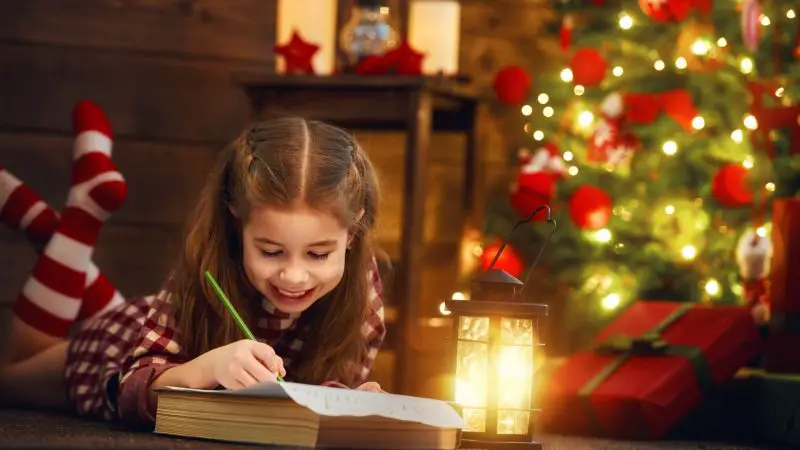 To avoid making a boring and unremarkable photo, your subjects don't need to stand as dolls or plastic toys. Keeping your subjects busy is necessary for crafting a perfect Christmas photo. Of course, you don't need to make them lift weights or cook a coffee for you but some simple acts are okay. For example, writing "Dear Santa…" on the paper during the photoshoot or holding another family member by the hand, etc. If you're capturing kids, you can give them some flour and pastry, and pretend that they're making cookies. This kind of photo is a great idea for your Christmas photoshoot. When capturing your old family members, you can give them your cat and let them pet it, then snap the photo. These are only some of the ideas but you get the point. Don't make your subjects just stand there like they're in the military.
---
Use Some Props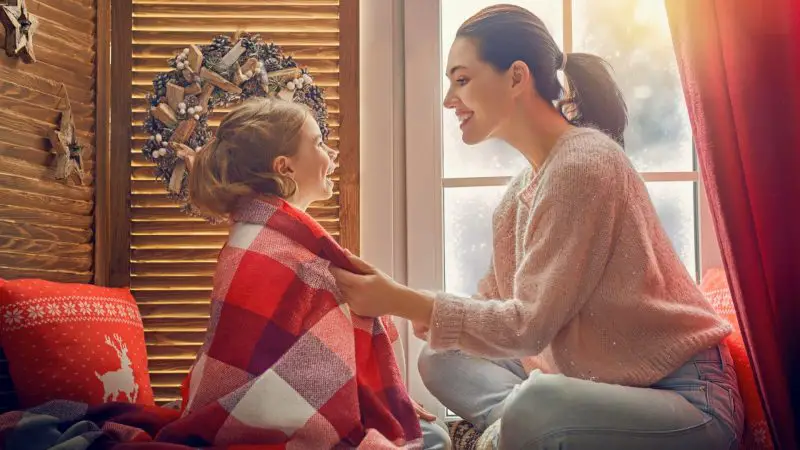 Props play a huge part in a proper family Christmas photo. How else would people know if it's Christmas without props? Shooting with a blank white background is for professional models. In this case, you want to make it fun, unique, and charming, so the props are needed. But what props do you need?
Let's get some ideas. For example, a warm blanket, a cup of coffee, and your bed. You lay in your bed with your girlfriend/boyfriend, grab a cup of coffee, and take a photo. If it's a photoshoot for your entire family, props could be chairs, Santa hats, Christmas socks, Christmas tree, Christmas lights, and even street signs.
Homde Christmas Tree Artificial Full Xmas Tree...
PRE-DECORATION DESIGN: With natural green leaves, flocked snow and pine cones, this hinged Christmas tree is So realistic, and must become an eye-catching addition to any room during the holidays
FULL CHRISTMAS TREE: This 6 feet full-bodied Christmas tree is 49 – 53 inches wide, enabling you easily place lights and ornaments. Fill your home with Christmas cheer
FOLDABLE & STURDY METAL STAND: Made of high quality wire iron, this stable Christmas tree stand can support at least 176lb, and certainly keeps your tree standing tall. Collapsible design makes it easy for storage
HUICOCY Santa Hat,Unisex Velvet Fabric Christmas...
♥[HIGH QUALITY WORKMANSHIP & Material]-Handmade with high quality plush.Red Velvet fabric and peluche brim make this Santa Hat soft and good touch feeling.Hand washable,not allergic and Eco-friendly.You and your family will love it.
♥[FREE SIZE FIT MOST PEOPLE]-12.4"(W)x17.7"(H) makes this Christmas Hat perfect fit both adults and teenagers.
♥[DOUBLE-LAYER THICKENED COMFORTABLE LINER]-Double-layer and thickened design liner keeps warm in cold.The absorb sweat lining makes it comfortable to wear and won't let you embarrassed when you take the hat off.
When it comes to props, you can use all your imagination to make the photo unique. This is why adding props is one of the most interesting things to do before the photoshoot.
Related: Creative Christmas Gift Ideas for Photographers
---
Use Bokeh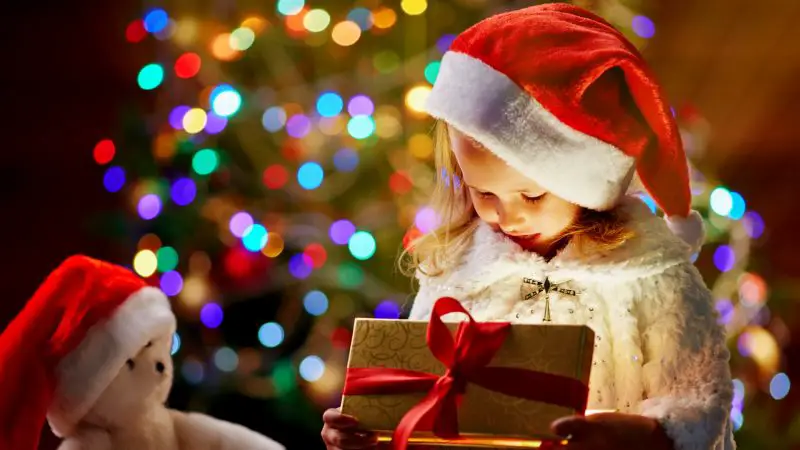 Blurring a background behind your family members is a perfect way to make them look important. Of course, we're not talking about the annoying, rough blur that only ruins the photo. We're talking about a buttery-smooth bokeh that can be made with some camera tweaks. If you want to make a perfect bokeh, play a bit with the depth of field and make it shallower. The shallow depth of field gives that silky-smooth bokeh if your subject is close enough to your lens. Don't forget to use the tripod in this case, if you don't want to make your photo a blurry mess like you're shooting with a 10-year old cellphone.
If you're already geared up on the equipment, use the 30-50 mm lens for a better bokeh effect. These lenses are made for portraits with bokeh, so it's easier to make the desired effect.
Related: Better Pictures with Blurred Background Photography
---
Dress Nicely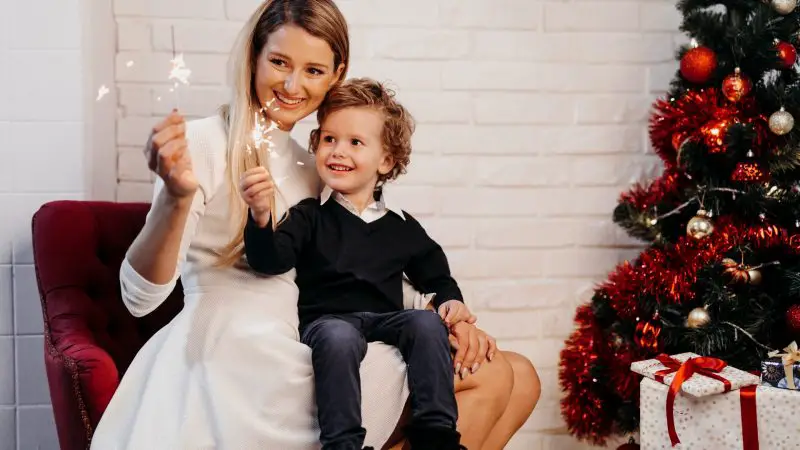 Finally, dressing nicely for your Christmas eve is mandatory if you want to look gorgeous. You have 364 days to look however you want but make this one day special. There are tons of styles to embrace for your Christmas, the one that always works is dressing a braid sweater with a Christmas motive, accompanied by Santa hat or some deer horns. If you're shooting outside, you can go with a brown coat, winter cap, and a nice pair of shoes. Whatever you prefer, but remember that you must look nice and tidy for this photoshoot.
---
Experiment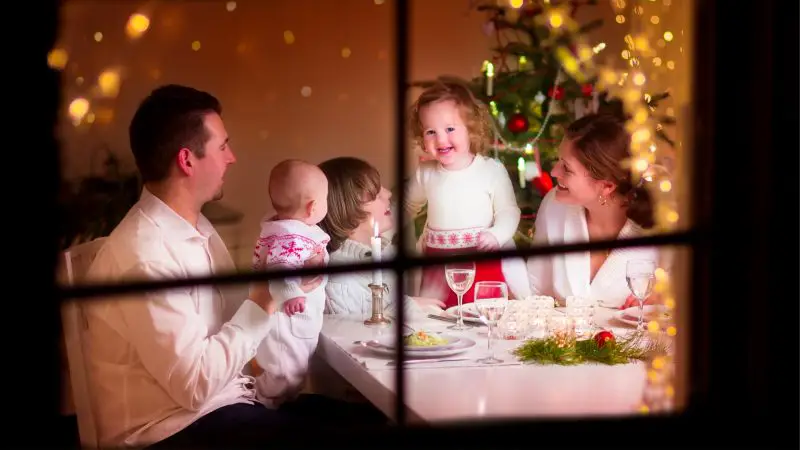 Is everything ready? Three, two, one – snap! There you go, you've captured your first Christmas family photo. Although it might look nice, try also to experiment with the camera settings, locations, lighting, and other factors that will give you even better results. The point of this tip is that no photo is perfect but frequent experimentation will lead you closer to perfection.
Related: 30 Creative Photography Ideas for Beginners: Get Creative with Different Photography Styles
---
Summary
You've seen that setting up your environment for family Christmas photoshoot isn't that complicated. If you have a family willing to cooperate, you can make this photoshoot be fairly easy. When you're working with people, it's always important to communicate and see together with them how you can make great results. Now that you know everything there is to know about a perfect family Christmas photos, it's your turn to show the world what you've learned.
Related: Basic Tips for Taking Good Photographs