Christmas is approaching and photographers are getting busier because they are preparing for some Christmas photo sessions. Whether you're a photographer or not, you must admit that photographers have a pretty tough job. Working with lots of different people is what many consider to be the hardest type of job, yet that's exactly what photographers do. If you're a photographer or you want to surprise your loved one who is a photographer, you've come to the right place and just on time before Christmas.
In this article, we're going to go over some fantastic ideas for Christmas gifts for photographers. If you're already excited, and you should be, let's kick this list off!
Related: How to Photograph Christmas Lights | 10 Tips
---
Lowepro Adventura TLZ 30 II Holster
Lowepro Adventura TLZ 30 II - A Protective and...
The Adventura TLZ 30 II fits a DSLR with attached kit lens (such as Canon Rebel T5i with 18-135mm), spare memory card and small accessories
A durable, custom-molded base safeguards gear from moisture, debris and impact
Features a built-in memory card pocket and two pleated side pockets for accessory storage
Lowepro Adventura TLZ 30 II is a perfect little gift for a photographer with one small DSLR or mirrorless camera and one lens. As its name implies, it's a beautiful holster with lots of great features. Despite being a holster, it offers a lot of space for other accessories, aside from your camera and lens. On the sides, we have two pockets where you can put your smartphone, SD card, microphone or whatever you want. Given its quality design, you can carry it on your shoulder or use the handle on top of it to carry it in your hand. The strap can be removed if you want, allowing you to hook it onto your belt.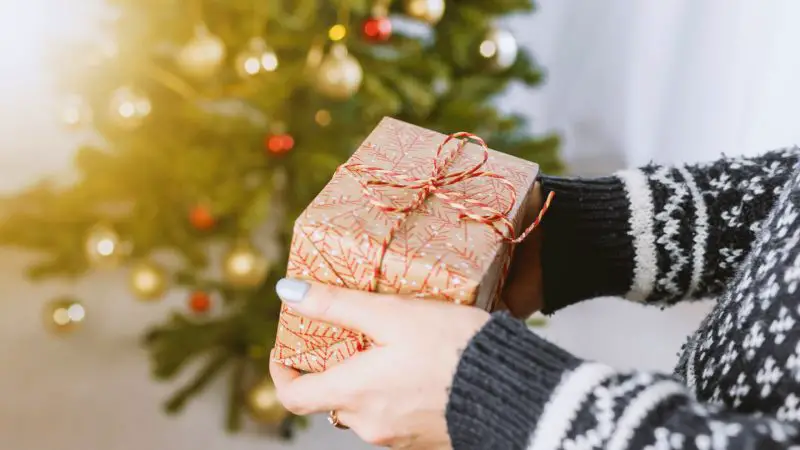 With over 40 positive reviews on Amazon, Lowepro Adventura TLZ 30 II represents one of the best camera holsters for a modest photographer. Just don't expect it to carry a big DSLR and a couple of telephoto lenses. After all, this is a neat little gift that isn't going to cost you a fortune but will surely satisfy even the most demanding semi-professional photographers.
Check out the current price for Lowepro Adventura TLZ 30 II Holster on Amazon.
Related: 6 Best Photography Camera Holsters to Buy
---
Fujifilm INSTAX Share SP-2 Mobile Printer (Gold)
Sale
Fujifilm Instax Share SP-2 Mobile Printer (Gold)
Create instax photos by sending images from smartphones and tablets using the free share app
High resolution images with print pixels of 800x600 dots and 320 dpi to show detailed gradations, facial expressions, characters or objects clearly. Uses 256 levels per color (RGB)
A new laser exposure system achieves a faster printing time of 10 seconds from print data transfer to print output. Supported image format: JPEG, PNG
A bit more expensive than the previous idea, Fujifilm INSTAX Share is a unique present for a photographer that's going to make him jump in excitement. However, this picture printer is useful only for smartphone/tablet photographers, so you have that mind. Luckily, with the staggering speed, the smartphone cameras are improving, this isn't a problem.
The great thing about this cute contraption is that you don't need any wires, batteries or charger, so you can print the photos anytime you want. This gift is a perfect match with the previous one on the list, given its compactness. You can easily fit it into an average-sized holster, for added convenience.
Check out the current price for Fujifilm INSTAX Share SP-2 Mobile Printer (Gold) on Amazon.
---
WD 1TB Elements Portable External Hard Drive
WD 1TB Elements Portable HDD, External Hard Drive,...
Adding extra storage for your videos, music, photos, and files.
Transfer data at maximum speed with USB 3.0; USB 2.0 compatible
Improve PC performance - When your internal hard drive is almost full your PC slows down. Don't delete files. Free up space on your internal hard drive by transferring files to your WD Elements portable hard drive and get your laptop moving again.
A passionate photographer who snaps hundreds of photos a week always needs a reliable storage solution. Luckily, WD is here to give you a hand with their high-quality portable external hard drive coming in three variants – 500 GB, 1 TB, 2 TB, 3 TB. The reason we went for a terabyte hard drive is that it offers the best value for the money and in many cases, it's more than enough unless the photographer shoots 4K videos every day. Then, a 3 TB one would probably suffice. Since you're still reading this, we assume you're interested, so we need to put in another good word – a USB 3.0 port. USB 3.0 port is here to provide you a steady, reliable, and blazing-fast data transfer. This USB type is also backward-compatible with USB 2.0, making the hard disk more versatile.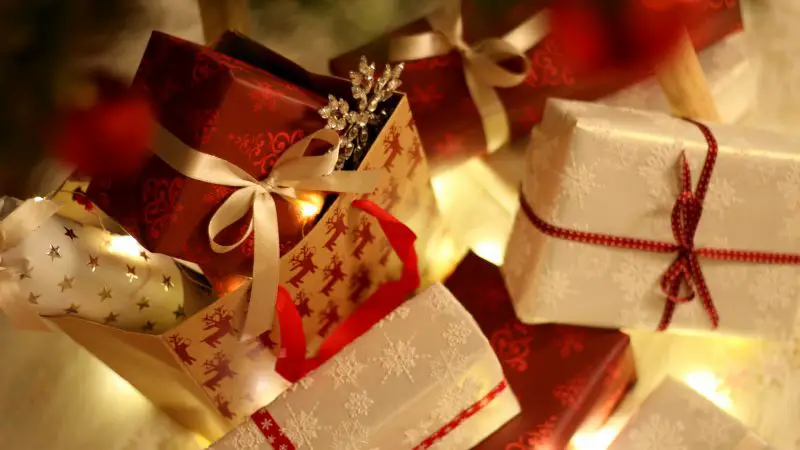 Design-wise, there's nothing new and flashy – it's a black rectangle with a white WD logo on the front side. This is both good and bad. Good for minimalists and bad for those who want a flashy hard disk. A little caveat is that the Mac users will need to format the drive before using it but still, it's suitable for Mac computers, so there's almost nothing to complain about.
Check out the current price for WD 1TB Elements Portable External Hard Drive on Amazon.
---
Polaroll Polaroid Camera Toilet Roll Holder
When someone visits the toilet, he'll immediately know what that person loves doing for a living. Polaroll Polaroid Camera Toilet Roll Holder is a unique and quite cute piece of toilet accessory that's going to give the toilet some freshness. Whether you love polaroid cameras or you just want to be humorous, this is a perfect little gift. It's not anything advanced nor it has some cutting-edge technology but we felt that this is something we must include. As with every toilet roll holder, this one also requires some mounting. Thankfully, the manufacturer included wall mounting fixtures for the installation.
Check out the current price for Polaroll Polaroid Camera Toilet Roll Holder on Amazon.
---
Gorillapod Hybrid Tripod
Sale
Joby JB01503 GorillaPod 1K Kit. Compact Tripod 1K...
Flexible:  Grip it.  Wrap it.  Stand it.  Wrappable legs allow you to secure professional camera equipment to virtually any surface
Versatile:  Mount mirrorless cameras, flashes, speakers, video lights or any device weighing less than 1 kg (2.2 lbs) with a ¼"-20 tripod mount
Portable:  Compact & lightweight for easy transport in pocket, handbag or backpack
Tripod is an essential piece of gear for a photographer. It allows for increased stabilization and decreases motion blur when taking photos. This time, we present you the Gorillapod Hybrid Tripod, which represents the best tripod you can buy as a gift for your photographer. The great thing about it is that it's compact, lightweight, and very strong. So strong, that it can support one nasty DSLR of up to 1 kg. The conventional tripods aren't as versatile as this one. Whereas standard tripods have fixed legs, this one can bend over backward and serve as an everyday tripod. Given that it can wrap around almost anything, it opens up many different possibilities for photography, which results in some unique angles and positions.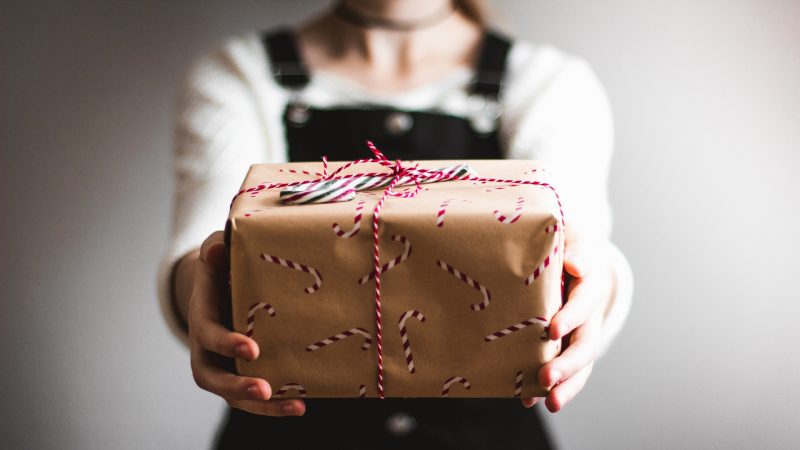 The tripod also comes with a ball head which makes setting the frame much easier. Don't mind its compact dimensions, Gorillapod Hybrid Tripod is a great option for amateur and semi-professional photographers. Don't buy this one for a professional photographer.
Check out the current price for Gorillapod Hybrid Tripod on Amazon.
Related: Best Tripods for Photography
---
Samsung Portable SSD 1TB T5
Sale
SAMSUNG T5 Portable SSD 1TB - Up to 540MB/s - USB...
Superfast read write speeds: SSD with V-NAND offers ultra-fast data transfer speeds of up to 540MB s (up to 4.9x faster than external HDDs); Ideal for transferring large-sized data including 4K videos, high-resolution photos, games and more
Compact and portable design: Top to bottom shock resistant metal design fits in the palm of your hand and easily slides in your pocket or purse to take work and entertainment on the go
Secure encryption: Optional password protection and AES 256-bit hardware encryption keeps your personal and private data more secure
If you want to spend a bit more on a quality solid-state drive, Samsung Portable SSD 1TB T5 is a great option. Here, we're talking about the 1TB version since it's more than enough for most photographers. The thing about SSD is that it is multiple times faster than the ordinary HDD and because of that, it's much more expensive. This one, for example, is four times more expensive than the HDD we've mentioned before. On the brighter side, it comes in a beautiful blue color, modest dimensions, and of course, blazing-fast speed. Those who trust only the strongest brands in the world are going to be happy because we have good old Samsung here. Samsung is known for producing some of the best memories in the world, from hard-drives to RAM, making them very reliable in this department.
Of course, every piece of tech comes with a caveat and here, it's the lack of hardware data encryption. Also, we find the decision to not include every color with every capacity a bit odd. Why, Samsung, why?
Check out the current price for Samsung Portable SSD 1TB T5 on Amazon.
---
Rode VideoMic Go
Rode VideoMic GO Lightweight On-Camera Microphone...
Delivers clear, crisp, directional audio with incredible ease of use
Rode designed the videomic go with a tight pickup area that focuses directly in front of the mic
Reduces other surrounding sounds, ensuring that your subject is isolated from background noise
Photography isn't all about taking photos, so we need to throw in something that's going to satisfy videographers. This is were the amazing Rode VideoMic Go comes into the play, an outstanding microphone for your GoPro videos. GoPro cameras started to gain traction a few years ago and nowadays, everyone who loves traveling and exploring has one of them. Unfortunately, some GoPro cameras compromise on the sound quality but VideoMic Go doesn't. It's here to bring the sound quality to impressive levels, even if you have a more expensive GoPro camera that already produces decent sound.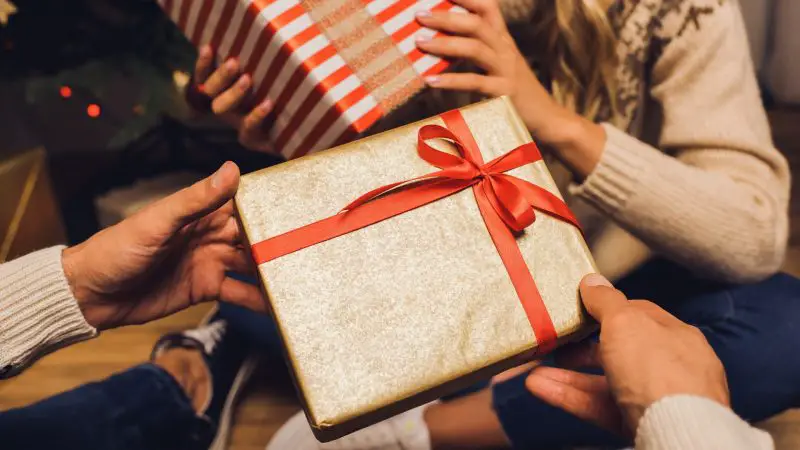 Older GoPro models may not support this microphone, so you'll need to buy an appropriate adapter. Also, the microphone isn't waterproof, so don't go swimming while carrying this baby.
Check out the current price for Rode VideoMic Go on Amazon.
---
Samsung Galaxy Tab S6
Sale
Samsung Galaxy Tab S6- 10.5" 128GB, Wifi Tablet -...
The 2 in 1 that's your all in one; Instantly transform your Android tablet into a PC desktop experience when you attach the keyboard1 with built in trackpad
Power to multitask; Thanks to the speed of the fast mobile processor, rapidly switch between apps and tasks or immerse yourself in graphic intensive games; Plus, get PC caliber internal RAM
All new S Pen included; Now the included S Pen lets you pause and skip at the press of the button; Plus, you can still mark up papers, sign docs and take notes; The S Pen even attaches magnetically for easy storage and charging
Samsung Galaxy Tab S6 is the newest iteration of Samsung's well-known tablet series that comes jam-packed with great features. Being only 5.7 mm thin and around 420 grams heavy, this tablet is a compact beast. Having a razor-sharp AMOLED screen that packs 10.5 inches in size, it can be used as a portable photo editor. Of course, Samsung hasn't let us down when it comes to screen resolution of 2560×1600 pixels. The tablet has one of the strongest chipsets in 2019 – Snapdragon 855, as well as Adreno 640 GPU accelerator.
This combination makes photo and video editing a joy, as the tablet breezes through everyday photography tasks. If 128 GB of internal storage isn't enough there is a MicroSD slot that supports SD cards of up to 1 TB. Furthermore, it is possible to connect an external hard drive and get additional storage. Although we didn't recommend this tablet because of its cameras but its photo and video-editing capabilities, Samsung included two cameras on the back of this tablet. One is 13 MP wide, and the other is 5 MP ultrawide, nothing spectacular but it can be used as well.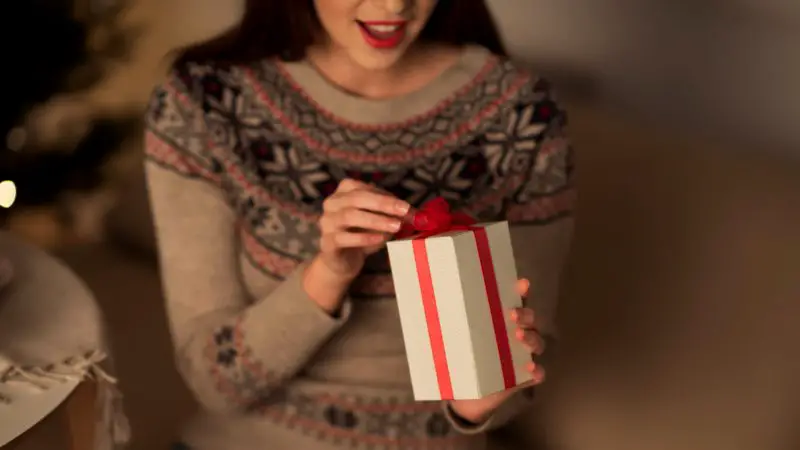 The only downside is that there's no 3.5mm jack but Samsung included Dolby Atmos sound for added sound quality. This is the most expensive gift idea on the list and if you have money to spend on it, your photographer will never forget the moment he opened this gift.
Check out the current price for Samsung Galaxy Tab S6 on Amazon.
---
If our main list was not enough we have prepared for you even more Christmas gifts for photographers. These gifts are somewhat simpler but are still worth considering. Maybe some of these gifts on the list are just what your friend photographer needs:
---
Summary
That was our list of 8 best gift ideas for photographers for Christmas. We made sure that we included both cheap and more expensive options to satisfy both ends of the spectrum. If you want to buy someone a camera, lens, tripod or maybe some other type of camera equipment for Christmas we suggest visiting our photography gear section. We have recommended lists and detailed reviews of almost everything related to photography equipment.
If this list of gifts is not enough for you we also have another one with 25 + best gifts for photographers. Using these two articles we are sure you are going to find your perfect Christmas gift!
Related: 12 Memorable Christmas Photo Ideas