Do you care only about the capacity? Well, here you are, we have just the thing for you – the rolling cases! These are made for the most hardcore photographers who need to carry a couple of cameras, lenses, tripods, and God-knows-what in their bag, or in this case – case. The proof that it's made for extreme photographers lies in its build quality, as rolling cases can be both soft and hard. The hard cases are simply HARD and will sustain every kind of potential damage, such as being kicked, dropped or even drowned, in some cases.
Fortunately, many of you won't need this kind of storage. But, if you find yourself undergoing extreme conditions for the sake of photography… well, it may be a good idea to buy a rolling case. And of course, if you travel a lot and you need to carry all of your photography gear, this is a product to get.
For those who are in a hurry here is our list of best camera rolling cases but if you want to read our full review of each one then stay with us.
---
1. Manfrotto Reloader 55 Roller Bag
3. Think Tank Photo Airport Advantage Roller Carry-On Camera Bag
5. Think Tank Airport TakeOff V2.0
---
Review: 6 Best Camera Rolling Cases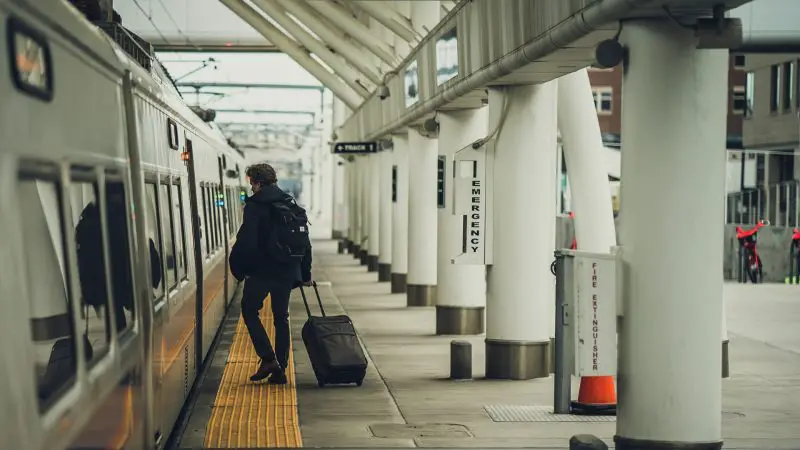 ---
1. Manfrotto Reloader 55 Roller Bag
Sale
Manfrotto Reloader Air-55 Pro Light Camera Roller...
SPACIOUS: Comfortably holds a Pro DSLR with 400/2.8 as well as 3 lenses
PROFESSIONAL: With integrated flywheel, quick release system and the possibility to connect additional tracks for longer movement, it is the ideal solution for professional filming
LIGHT AND ROBUST: The strong, lightweight construction is designed specifically for travellers to provide lasting performance and can be used as hand luggage
Manfrotto Reloader 55 comes with an enormous weight of 4.9 kilograms and it's a robust, bulky, yet elegant piece of rolling case/bag. This manufacturer is well-known when it comes to photography and accessories, and this bag manages to live up to its expectations. With its ability to pack two DSLR cameras, as well as a couple of really big lenses.
Manfrotto Reloader 55 is all you need if you travel or even fly a lot. To be precise, this bag lets you pack a DSLR camera, up to 10 lenses/accessories, and even a laptop AND tablet simultaneously. Quality-wise, there really aren't any compromises. It has it all. High-quality wheels on the bottom of the bag, additional compartments, and even tripod attachments.
However, if your arms are weaker or you don't want to carry around this juggernaut, we can say that the weight is the downside. Some compromises need to be made as the much lighter bag couldn't carry everything we mentioned above.
Check out the current price for Manfrotto Reloader 55 Roller Bag on Amazon.
---
2. Lowerpro Roller X300 AW
Lowepro Pro Roller x300 Camera Bag (Black)
Exclusive Lock and Go System locks and secures contents of bag.
Reserve Pack option allows use of the main camera compartment.
Retractable TelePod Handle reinforced with neoprene operates with left or right buttons.
Lowepro Roller X300 AW comes in a classic, yet beautiful design. You won't notice any modern traits here, as we're talking about a clear black color of the bag. But, when you open it, your jaw will probably hit the ground. It's even heavier than the one we've mentioned before, and with its 6.6 kilograms of weight, this beast can carry more than you can imagine.
For example, it can fit 2 professional DSLR cameras, with grips and lens attached. Furthermore, the bag comes with a huge space for 8 to 10 additional lenses, a 17-inch laptop, and of course, accessories. This bag is for serious travelers or those who spent a fortune buying all those cameras and lenses.
If you want a bit more versatility, Lowerpro guarantees that this bag is waterproof. So, even if you spill your coffee or a whole glass of water on it, your cameras and lenses will remain intact, just how you left them.
Check out the current price for Lowerpro Roller X300 AW on Amazon.
---
3. Think Tank Photo Airport Advantage Roller Carry-On Camera Bag
ThinkTANKphoto 005534 Think Tank Photo Airport...
Specially designed interior to maximize gear for carry-on for small aircraft such as commuter and regional jets. Meets U.S. and international airline carry-on requirements - Check with your airline for current carry-on requirements
Ultralight design weighs only 5.9 lbs. (2.7kg), keeping your roller under weight restrictions
Dedicated laptop pocket fits up to 15" laptops in a padded sleeve - Laptop may expand external dimensions of the roller
Finally, we have this Think Tank rolling camera bag which isn't exactly a tank but more of a light tank instead. Jokes aside, this beast can fit two DSLR cameras, of which one can be full-sized and gripped, while the other one can be standard-size DSLR with no grip. Lens-wise, you can't pack 10 of them but instead, three to four. I mean, you can always carry one DSLR and you'll have space for more lenses but if you don't want your bag to be jam-packed, then it's better to play by the rules.
The main advantage this bag offers over the ones we've mentioned is the weight. Weighing around 2.7kg, we can proudly say this is one of the most comfortable rolling bags out there.
Since the bag is specially produced for small aircraft (regional jets and commuter), it doesn't pack the capacity of those larger rolling bags. And when we think about it again, you don't really need all that space, do you?
Check out the current price for Think Tank Photo Airport Advantage Roller Carry-On Camera Bag on Amazon.
---
4. Tenba Roadie Universal
Tenba Rolling Photo/Laptop Case - Universal...
Front briefcase compartment holds cables, hard drives, documents, pens, keys and other
Built with the finest materials available: Weatherproof ballistic nylon exterior, YKK zippers and heavy-duty tricot interior.
Padded, custom-sewn, massively reinforced handles enable comfortable carrying even when the case is fully loaded.
Tenba Roadie Universal is a robust, waterproof, and fairly gigantic solution for photographers. Weighing around 4.8 kg, this one is surely a juggernaut in the world of rolling cases. But, let's see how well it fares.
First of all, it's important to mention its build quality, which is out of this world. Weatherproof ballistic exterior lets this rolling case withstand almost any condition out there. Whether it's windy or rainy, your photography gear will stay intact. One thing that adds versatility and flexibility is a replaceable wheel, making it suitable for any kind of terrains. Capacity-wise, the case lets you put in up to three full-frame DSLR cameras, a couple of lenses, as well as a 17-inch laptop. The laptop compartment is located at the front, meaning that it's fairly easy to reach it.
This case also has a tripod attachment system. On the back, there's another compartment for your accessories, cables, and other stuff. It's sort of a pouch, adding a lot of space to the already robust rolling case. Price… well, this is something that will repel many potential buyers but if you want amazing build quality, lots of features and storage, as well as ease of use, spending more money on a case like this isn't such a bad idea.
Check out the current price for Tenba Roadie Universal on Amazon.
---
5. Think Tank Airport TakeOff V2.0
Think Tank Photo Airport Takeoff V2.0 Rolling...
Integrated backpack straps with comfortable shoulder harness and back panel padding
Holds up to a 400mm f/2.8, two standard bodies and other assorted lenses
Large front pocket fits up to a 17" laptop and a 10" tablet. (Check with your airline for current carry-on requirements)
I know we've already mentioned a rolling case from Think Tank but this isn't the same case. In fact, this is a more expensive case. One thing that differentiates this one from the one we've mentioned before is the versatility. Yes, it's a rolling case but you can also wear it as a backpack, which is to say that there isn't enough space compared to the classic rolling case. Well, that's where you're wrong!
This is one of the biggest rolling cases on our list, being able to pack up to 3 full-frame DSLRs, as well as a couple of fairly large lenses. On the back, where the rear pouch is located, we have two backpack straps. The padded pouch flap folds down which lets you use it as the lower back cushioning. Pretty neat, huh?
Related: 6 Best Photography Camera Backpacks to Buy
Wearing it as a backpack feels really good and you won't even notice that you're wearing a full-fledged rolling case. The build quality is also exceptional. Premium fittings and fabrics will prevent any kind of liquid to get inside, so you can carry it around when it's raining. One thing that this case misses is the corner reinforcement. During prolonged use, this could mean that the fabric could tear at the corners, though having its premium quality in mind, we don't think that would happen.
Overall, the case offers a pretty good price-to-performance ratio. With its weight of 3.9 kg, it's also on the lighter side and that's great, considering it can be used as a backpack.
Check out the current price for Think Tank Airport TakeOff V2.0 on Amazon.
---
6. Peli 1535 Air Case
Peli 1535 Air Case represents the finest example of a really HARD case. When we say hard, we mean almost rock-hard. This one is for those who prefer the build quality over anything else since the case isn't as elegant as some of the aforementioned ones. With its weight of 4.5 kg, it's also not the lightest but hey, do you want a sturdy case? Here you are – no complaints, please!
This beast comes in weather and dustproof design, thanks to the light plastic included in the build. The interior is made out of foam and it is able to hold 2 full-frame DSLR cameras. Thanks to the excellent padding (foam) inside, you won't be able to crack your lenses or cameras while traveling.
Sadly, this bag doesn't have any pockets for your tripod or laptop. It won't suit all occasions and it definitely won't be as comfortable to handle around. This is due to the shorter handle extension, which is the major drawback of the case.
Check out the current price for Peli 1535 Air Case on Amazon.
---
Things to Look For in Rolling Cases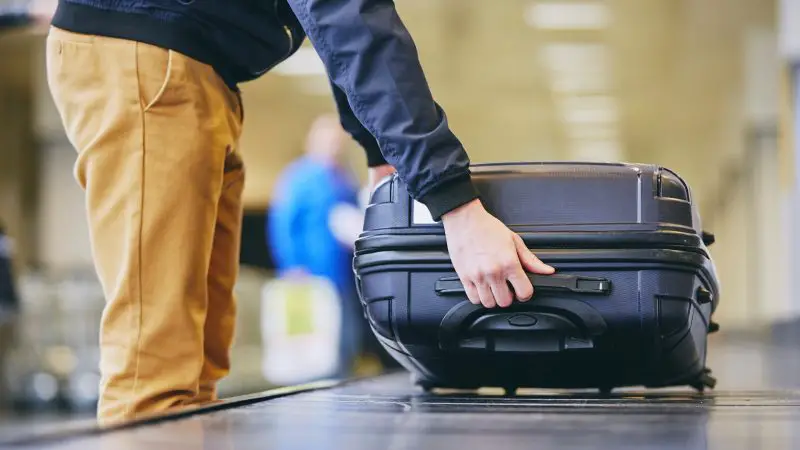 ---
Build quality is extremely important in rolling cases, hence it's the first one mentioned. Having in mind that most of us use rolling cases for traveling, you'll need a sturdy rolling case to prevent any kind of damage to your photography gear. In this case, buying a durable rolling case is a must, especially if you travel via airplane a lot.
---
Weight is important if you don't like carrying a heavy rolling case around. Unfortunately, most rolling cases are fairly heavy – 4 to 5 kilograms. And if we take into account the weight of your photography gear and accessories, it can easily go over 7 or 8 kilograms. But, rolling cases aren't meant to be carried in your hands. Rolling them on the ground is their main purpose and excessive weight shouldn't be a problem.
---
If you have a lot of photography gear, lots of cameras, lots of lenses, and generally lots of things to carry around, storage size is very important. Rolling bags usually have impressive storage but if you want more, you can always look for rolling cases with additional compartments.
---
If you need lots of storage capacity then the camera rolling case is a good idea but there are also 7 different types of camera bags to choose from if you are not sure about this one. We made an in-depth guide on how to choose a camera bag that can certainly help with your decision. Our guide will help you navigate and understand different types of camera bags on the market and after going through it you will have a clearer image of what is the best choice for you.
Related: 6 Best Photography Camera Shoulder Bags to Buy