Shoulder bags are the most popular amongst photographers. They are also known as messenger bags, as most of the mailmen carry it around. If you want a bag that can pack one or two cameras, few lenses, SD cards, cables, and other gear, this is a way to go. A shoulder bag is able to sustain an enormous amount of weight but, there is a downside – your shoulder. The shoulder is a very mobile joint and as such, it can easily be damaged while carrying a lot of weight, especially on a single shoulder. Unfortunately, shoulder bags are meant to be carried on a single shoulder.
Still, you can leave your shoulder bag in your car, for example, and you'll have all the necessary photography gear at your hand's reach.
Here is our list for the best photography shoulder bags if you are in a hurry:
---
2. Peak Design Everyday Messenger 13 V2
3. Travel Vintage Crossbody Shoulder Bag
6. Manfrotto Windsor Camera Messenger M
---
Review: 6 Best Photography Camera Shoulder Bags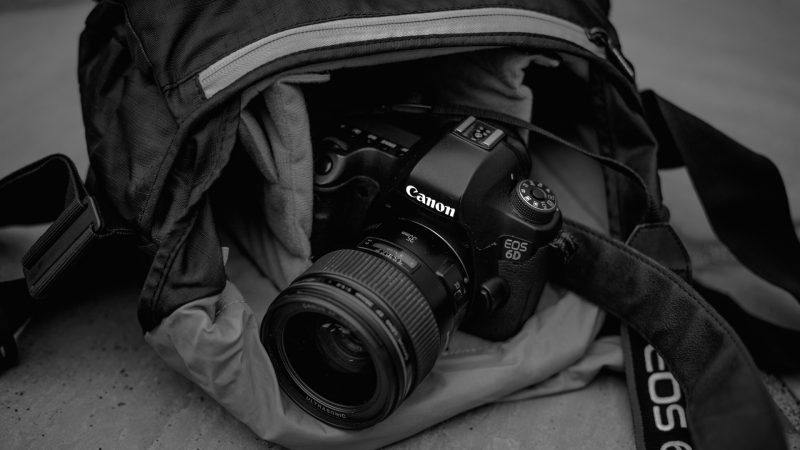 ---
1. Billingham Hadley Pro
Billingham Hadley Pro is one hell of a shoulder bag at a… well, a bit more expensive price. This shoulder bag looks as badass as its price. If you're a classy type of photographer, this is a bag for you! It manages to successfully combine a classy design, great build quality, and of course, it's fully waterproof!
Despite its look, there's a lot of space inside this bad boy. First of all, it can fit a full-frame DSLR with the lens attached and on top of that, you can add another lens there. On top of all that, there are two pockets at the front, for extra gear to be stored. Whether it's a flashgun, microSD card or something else, you can store it there.
All in all, it's a great deal for the price. Given the fact that you can fit in all the aforementioned gear and even a tablet, space isn't the problem in this bag.
Check out the current price for Billingham Hadley Pro on Amazon.
---
2. Peak Design Everyday Messenger 13 V2
Peak Design Everyday Messenger Bag 13" (Ash)
Everyday Messenger Bag Padding: camera divider inserts for a mirrorless/SLR camera kit.
Padded Laptop Sleeve fits a 13" MacBook Pro laptop; 13" screen size. Max laptop dimensions: 13" screen size / 2.5cm (1") x 32.5cm (13") x 23cm (9")
Weatherproof and DWR-coated shell protects laptops and camera equipment.
Yet another stylish solution for stylish photographers on our list. This time, we have Peak Design Everyday Messenger 13 V2, a bag for enthusiastic photographers. This shoulder bag fills almost all the blanks. Aside from its enormous space in which you can store your DSLR, two lenses, laptop, and bike lock, it allows you to change its dimensions, too!
I wonder which origami master did the design for this bag, as it can be folded and brought to a dimension that you want. Sure, it requires some time to get used to but once you master this bag, it's going to be a worthy companion. With its weight of around 1.1 kg, it's not the lightest bag out there but it's also not a heavyweight champion.
If you value versatility, flexibility, style, and want a lot of space in your shoulder bag, this product is great for you.
Check out the current price for Peak Design Everyday Messenger 13 V2 on Amazon.
---
3. Travel Vintage Crossbody Shoulder Bag
rofozzi Icon Unisex Raw Leather DSLR Camera Bag
TAILORED FOR YOUR CAMERA JOURNEY – The Rofozzi Icon Leather Camera Bag, designed for budding photographers with entry-level DSLRs and mirrorless cameras, offers a great fit for your camera body, an extra lens, and essential accessories. Perfect for various photography styles, from street to studio.
CUSTOMIZABLE CONVENIENCE – Experience unparalleled flexibility with our cleverly designed padded insert. Adjust the compartments to match your specific gear. Organize and secure your camera essentials and personal items in thoughtfully placed zip and slip pockets.
BEYOND PHOTOGRAPHY ADVENTURES – Our bag's versatility extends beyond housing photography gear. Effortlessly transform the bag into a classy purse or tote by removing the insert. Use the detachable insert as a handbag organizer, to keep your essentials at your fingertips.
This is a vintage shoulder bag and it's also not really that expensive because it offers plenty to be loved. It has an ability to fit in a bulky DSLR with a lens – we're off to a good start already! This shoulder bag is made out of 100% genuine leather. With this bag, you are really going to look unique and stylish.
You can also modify the inside of the bag, the bottom is really tick padded so it will protect your camera gear from any damage.
The main drawback of this shoulder bag is definitely its space but if you are looking for a smaller bag this will not represent any problems. But for the price, you are getting a really amazing cute looking camera shoulder bad.
Check out the current price for Travel Vintage Crossbody Shoulder Bag on Amazon.
---
4. Lowepro Magnum 200 AW
Lowepro Magnum 200 AW Shoulder Bag (Black)
Fits a Pro DSLR with standard zoom lens attached, 3-4 lenses (up to 70-200mm f/2.8) and accessories
Vertebral Tech Shoulder strap ensures a comfortable fit, no matter how strap is placed: left shoulder, right shoulder, facing up or down
Rain-flap lid with locking zippers provides extra protection from moisture and added security (lock not included)
Lowepro Magnum 200 AW is one of the most robust shoulder bags out there. With its weight of 1.7 kg, it can easily give a proper backpack run for its money. Being able to fit a gigantic DSLR camera, up to 4 additional lenses or accessories, and having a great build quality, Lowepro Magnum 200 AW is a great purchase for the price.
The design is far from stylish and arguably, one of the worst on this list. But, if you love the old-school design with the classic black color and not many details, this one is for you. Storage-wise, we also have 3 additional compartments where you can store your smaller accessories and despite being a shoulder bag, it can carry a laptop!
We have two versions of this shoulder bag, one can carry a 13-inch laptop and the other can do the same but with a 15-inch laptop. In either case, it's very impressive that a shoulder bag has a capacity so big. With its huge storage comes the additional size, making the bag a bit bulky and very uncomfortable for prolonged use. Given that you'll carry it on a single shoulder, it can be a very unpleasant experience, especially if you fill it to the max. In that case, the shoulder bag can be a nightmare. Still, this gigantic size gives it one major advantage and that's the build quality, which is undisputed.
Check out the current price for Lowepro Magnum 200 AW on Amazon.
---
5. Think Tank Signature 13
Think Tank Signature 13 – a stylish messenger bag for every photography lover. Sure, it won't pack an enormous amount of photography gear but with a design like this, you won't pass unnoticed! On top of that, the build quality is really good, creating good protection for your photography gear inside. Size-wise, it can "swallow" a full-size DSLR and you can throw in a couple of lenses too. The weight of 1.4 kg isn't the heaviest out there, representing a sweet spot for a shoulder bag like this. Inside, we have the dividers which let you split the main compartment into three sections. This allows you to put in a DSLR, coupled with 2 or 3 more lenses.
The laptop compartment isn't there but it can fit comfortably inside. Of course, if you have a 13-inch laptop. The bigger one won't fit. As with the most messenger bags, this one doesn't come with the top access, so you'll have to invest a bit more time opening it.
To open the bag, you have to do it from the front side after you unhook two belts from the hinges. Still, this shoulder bag represents a fine balance between the sheer style and functionality.
Check out the current price for Think Tank Signature 13 on Amazon.
---
6. Manfrotto Windsor Camera Messenger M
For the end, we left an awesome shoulder bag from Manfrotto. If you ask me to describe this bag in one word, that would be stylish and functional. Oh, wait, that's two words. Well, maybe because this bag is so good that it can't be described in one word.
The weight of just 930 g makes this bag a whole lot functional and it isn't low on space, despite the weight. You can still pack a decently-sized DSLR and a couple of extra lenses, including telephoto 70-200mm ones. The laptop compartment is here and you can fit in your 15-inch behemoth inside.
The bag comes with a pair of magnetic catches that can be released easily. This makes the ease of use far greater but with no secondary cover within, we can't say it's the most secure bag. The build quality is average and we have a combination of leather and fabrics here. Despite feeling less premium than some of the options on our list, we can't help but admire this beauty, especially for the price. This is the best deal at this price if you like your shoulder bag beautiful and functional at the same time.
Check out the current price for Manfrotto Windsor Camera Messenger M on Amazon.
---
Things to Look For When Buying a Shoulder Bag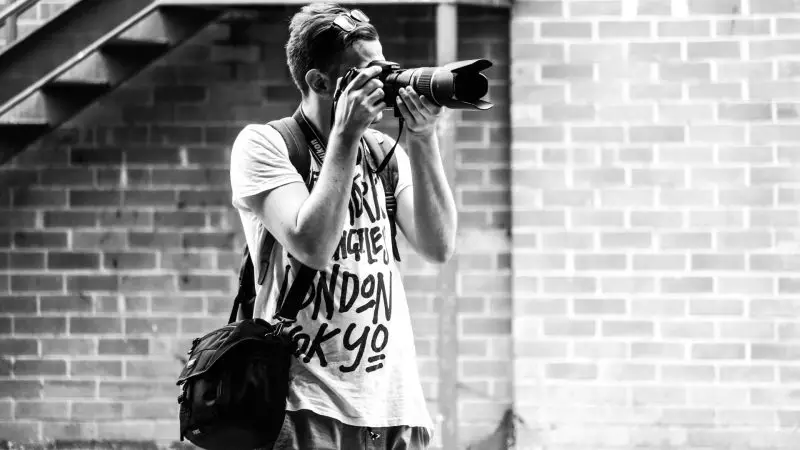 ---
Shoulder bags need to look beautiful. They are one of the most noticeable types of bags and design should be one of the top priorities. However, very beautiful and stylish shoulder bags are very expensive, which can represent a problem for many potential buyers.
---
Since you're carrying the bag on your shoulder, it needs to be comfy. Straining your shoulder isn't a good thing to do, especially if you're filling your bag to its limits. The same can't be said for the backpacks, as you get the symmetrical load on both of your shoulders.
---
The belt quality is something to look for. Having a low-quality belt means that it will wear out during the period of use and become more uncomfortable or simply snap in half. Some bags have interchangeable belts but as you know, the original belt always looks the best.
---
This needs no further explanation. Having a messenger bag that can carry your DSLR and more than two lenses is great. Thankfully, a vast majority of shoulder bags can do that for you. In fact, every shoulder bag on our list is capable of that.
---
If you need a camera bag that has a good balance between style and storage capacity then buying a camera shoulder bag is a good idea but there are also 7 different types of camera bags to choose from if you are not sure about this one. We made an in-depth guide on how to choose a camera bag that can certainly help with your decision. Our guide will help you navigate and understand different types of camera bags on the market and after going through it you will have a clearer image of what is the best choice for you.
Related: 6 Best Camera Sling Bags for Photographers to Buy