Sling bags represent a combination of shoulder bags and backpacks. These bags will pack the capacity of a backpack, alongside the ease of use and accessibility of shoulder bags. This time, we're talking about a single strap for your shoulder, which is both good and bad but also offers generous capacity. In the sling bag, you can pack your full-sized DSLR, you can also pack some lenses, and even your laptop or tablet. With its extreme accessibility and swing-round-and-grab way of functioning, you can get your camera or any other photography gear within seconds.
Here is our full list of best camera sling bags if you are in a hurry:
---
2. Vanguard Alta Rise 43 Sling
3. MindShift Gear PhotoCross 13
4. Think Tank TurnStyle 20 V2.0
5. Manfrotto Pro Light FastTrack-8 2-in-1
6. Tamrac Jazz Sling Bag 76 V2.0
---
Review: 6 Best Camera Sling Bags for Photographers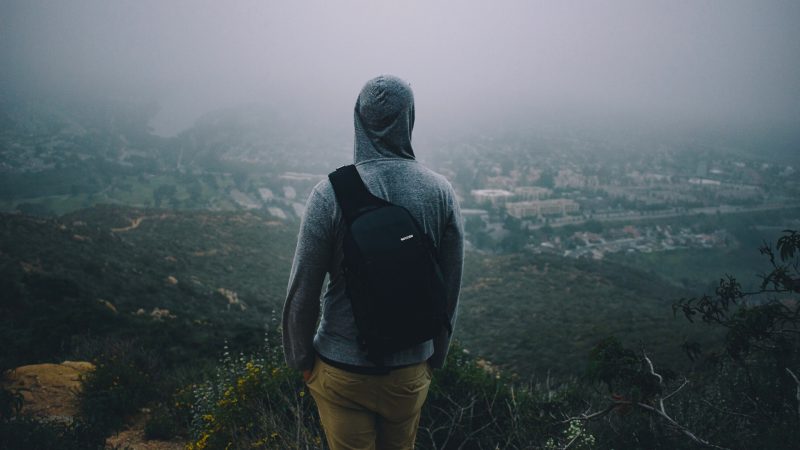 ---
1. Tenba Solstice Sling 10L
Tenba Solstice 10L Sling Bag - Blue (636-424)
All-Day Comfort and Quick Camera Access - Solstice Sling Bags provide the all-day carrying comfort of a backpack with the quick camera access of a shoulder bag.
Capacity - Mirrorless or DSLR camera with 2-3 lenses (up to 70-200mm 2.8). Also fits DJI Mavic and other compact drones.
Tablet sleeve - fits a full-size iPad or similar sized 10-inch tablet.
Tenba Solstice Sling 10L is an extremely attractive and professional-looking sling bag. Sure, the design is simple and won't bring anything new, yet the physical characteristics of the bag make it fit very well. Let's just mention the fact that it's VERY compact for a sling bag, and on top of that, it can fit a full-frame camera body with up to 3 lenses. Very impressive, indeed!
Furthermore, its width of 24 cm won't be enough to fit in the laptop, but a large tablet can be fitted inside. We also have the base padding, as well as interior dividers. This will make your gear fit properly while being divided in order to avoid collision between the lenses or your tablet if you have one.
The outer materials are water-resistant, meaning that you can walk while it's raining and still have your gear protected. One thing we like a lot is an expanding pouch on the side. This pouch can carry a travel tripod or a bottle of juice if you want to, making this sling bag great for travel photographers.
Check out the current price for Tenba Solstice Sling 10L on Amazon.
---
2. Vanguard Alta Rise 43 Sling
Vanguard Alta Rise 43 Sling Bag for DSLR, Compact...
+6 - expand or contract with one simple zipper and quick-action - side access in split seconds
'Magic' pocket - full length, padded internal pocket with easy and discreet external access and safe storage - concealed pocket on back panel to secure travel documents and wallet
Comfortable carrying - air system back, padded sling strap & securing strap and always protected - well-padded all round
If you don't mind carrying a huge sling bag over your shoulder, here's a product for you. Vanguard Alta Rise 43 is a real beast when it comes to storage. Yes, it's a bit bulky for a sling bag but if you really don't mind, you can have all the space you want, and all of that in a single sling bag!
While the interior is always a bit smaller, you can still fit a DSLR camera inside and throw in a couple of lenses. The bag is really comfortable, thanks to its over-the-top padding on both front and rear, leaving a premium impression. Furthermore, the bag contains two accesses. One is the standard side access, while the other is from the top, revealing your content in the bag like a backpack would do.
In many ways, Vanguard Alta Rise 43 resembles a backpack, while still keeping its identity. I think it's a great purchase at this price!
Check out the current price for Vanguard Alta Rise 43 Sling on Amazon.
---
3. MindShift Gear PhotoCross 13
Sale
MindShift Gear PhotoCross 13 Sling Bag (Carbon...
Fits an ungripped DSLR, 2–4 lenses including a 70–200mm f/2.8 and some 13" laptops. Example: Canon 5DMKIII with 24–70mm II f/2.8 attached, 16–35mm f/2.8, 70–200mm f/2.8 or Nikon D750 with 24–70mm f/2.8 attached, 70–200mm f/2.8, 14–24mm f/2.8 or Sony A7II with 24–70mm f/2.8 attached, 70–200mm f/4, jacket
Dedicated, padded pocket fits a tablet or a laptop (13 = some 13" laptops)
Easy rotation for rapid access to gear and accessories
MindShift Gear PhotoCross 13 represents a solid purchase. Sure, you can argue that many quality backpacks come at the same price and they offer bigger storage but not everyone is looking for a backpack. Some photographers prefer to have a highly-accessible sling bag. If you're one of them, you'll be happy to hear that this sling bag comes with the amazing build quality.
The weather protection is here, so if the rain starts falling and you're outside, you don't have to worry. As for the capacity, the sling bag is very wide, making it capable of packing an ungripped DSLR camera, as well as one big or two small lenses. Furthermore, we have a compartment for a 13-inch laptop, ultrabook or laptop – your choice.
One important thing to mention is the straps included. Of course, these straps are for your travel tripod. Inside, we have a couple of dividers, which are a bit floppy. This makes the bag feel squashy and definitely not durable. Despite this, the bag is still durable and weatherproof but there isn't quality padding on the belt – quite surprising. Having in mind that this bag can carry a bit more than the usual sling bag, we expected a bit better padding. Still, there's a waist strap that will do the job perfectly and save your back in the long run.
Check out the current price for MindShift Gear PhotoCross 13 on Amazon.
---
4. Think Tank TurnStyle 20 V2.0
Think Tank Photo TurnStyle 5 V2.0 - Charcoal
Fits small–medium mirrorless system (1 body, 2–3 lenses), up to an 8" tablet Example: Olympus EM-5 attached to 17mm f/1.8, 12mm f/2.0, 75mm f/1.8 and iPad Mini
Easy rotation for rapid access to gear and accessories
Stabilizer strap holds the bag steady while active or tucks away when not in use
Think Tank TurnStyle 20 V2.0 is your typical sling bag. It isn't bulky by any means and it won't bring anything new to the table. However, it's the good build quality and comfort that this bag can offer. Thanks to its compact dimensions and its lightweight design, this sling bag will provide an experience to remember.
Despite its modest dimensions, there's plenty of room inside, so the bag can fit a full-frame DSLR, although taller DSLRs can barely squeeze in. On the front of the bag, we get a pocket for accessories, albeit I'm not sure if the lens can fit in. But, you can always fit your batteries, microSD cards, and filters.
The downside of this sling bag is that it can't carry a tripod. It's simply too compact to do so. The accessibility is also an issue. Despite being comfortable, you'll still need to get it off your shoulder to properly access it, instead of swinging it to the front. It represents a solid purchase. It's definitely not overpriced but with more money, you can get a larger sling bag, if that's what you need.
Check out the current price for Think Tank TurnStyle 20 V2.0 on Amazon.
---
5. Manfrotto Pro Light FastTrack-8 2-in-1
Manfrotto Pro Light Fasttrack-8 PL, One Shoulder...
ONE PRODUCT, TWO FUNCTIONS: The Pro Light FastTrack combines a bag with a camera shoulder strap
PROFESSIONAL: The perfect camera shoulder bag and strap combination for carrying premium CSC cameras such as the Sony A7 or A9
PRACTICAL: The camera bag allows you to change camera lenses quickly using the easy and practical side access
Manfrotto Pro Light sling bag isn't meant for those gigantic DSLR cameras. That's something to get out of the way. It's very important to mention how comfortable this sling bag is. On the main shoulder strap, we have a second strap with the function of a standalone camera sling. It will let you slide the camera alongside a strap, for easier access. The ease of access is great.
You can now use both zippers which meet at the top. Unfortunately, this sling bag won't be able to carry your DSLR. Instead, packing a mirrorless camera or a more affordable lens should be your priority. Don't expect too much in terms of storage.
The back padding is excellent. We have a thick layer of fabric that will make things more comfortable for your back. Thanks to the centrally-mounted shoulder strap, you can now sling the bag from either shoulder. If you value comfort and the ease of use, the sling bag from Manfrotto will definitely do the job. Don't expect it to carry a full-sized DSLR, though. You should work with mirrorless or entry-level DSLRs if you want to take advantage of this bag.
Check out the current price for Manfrotto Pro Light FastTrack-8 2-in-1 on Amazon.
---
6. Tamrac Jazz Sling Bag 76 V2.0
No products found.
If you don't want to spend lots of money and you're in a dire need of sling bag, here's a good choice. Tamrac Jazz Sling Bag 76 V2.0 is a cheap sling bag that will make the most amateur photographers satisfied, as long as they don't keep their expectations high. Due to its small size, you can't house several cameras and lenses. Instead, the bag can hold an ungripped full-frame DSLR, even with the attached lens, albeit not a telephoto lens.
On the top portion of the bag, we have a divider that is removable and lets you store small accessories. For the price, the storage size is decent and when we compare it to the more expensive sling bags, the results aren't as good.
The build quality is on the slightly cheaper side, which tells us that the manufacturer cut back on some features. It's not flexible, yet the padding is great. Being able to carry a small amount of gear, comfort is guaranteed. Oh, and there's a compartment for the 8-inch tablet, which is quite odd, as modern tablets are well over 10 inches. Still, you can pack a Galaxy Note phone inside and still have a lot more space. For a price this low, we can't mock this sling bag. It won't break your bank and will definitely save your back.
Check out the current price for Tamrac Jazz Sling Bag 76 V2.0 on Amazon.
---
Things to Look For When Buying a Camera Sling Bag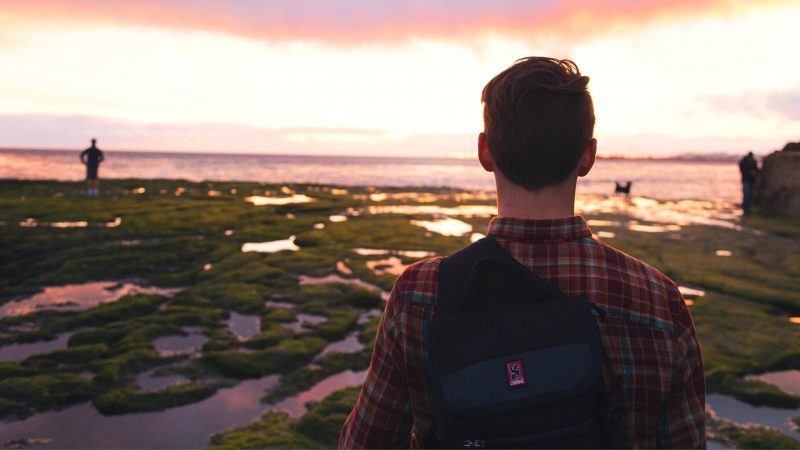 ---
Sling bags are usually used for their ease of access. But, not all sling bags are strong when it comes to this point, thus looking for the accessible sling bag is a must. Look for the access points, primarily the top portion. You should be able to sling your bag to the front and open it in just a few seconds. Furthermore, accessing your tripod easily is a bonus feature, having in mind that your chosen sling bag has that feature.
---
If you want to save your shoulders, shoulder strap padding is crucial. Some sling bags come with the waist strap, which further stabilizes the sling bag and keeps your back straight. Having a huge sling bag with bad shoulder straps aren't going to cut it, especially if you carry a lot of weight.
---
Finally, weather protection. This is something we mention a lot, not only for sling bags. The reason for this is that the rain can damage or make the photography gear dirty in some cases. This is where the bag comes into play. Luckily, weatherproof sling bags aren't expensive and don't represent any kind of luxury.
---
If you need a camera bag that offers lots of accessibility while being practical then buying a sling camera bag is a good idea but there are also 7 different types of camera bags to choose from if you are not sure about this one. We made an in-depth guide on how to choose a camera bag that can certainly help with your decision. Our guide will help you navigate and understand different types of camera bags on the market and after going through it you will have a clearer image of what is the best choice for you.
Related: 6 Best Photography Camera Holsters to Buy