As the name implies, a camera pouch represents a more compact solution for your camera. When we think about smaller cameras, we usually think about simple P&S cameras that can fit into your pocket. Camera pouches are great for these types of cameras. They will allow you to store your camera and nothing more, except maybe a memory card or some cables that you need. Camera pouches are usually clipped to your belt, making them easy to reach and draw your camera whenever you need it.
Don't expect the pouch to store a bulky DSLR with a telephoto lens, for example. Sure, there are some DSLRs with lenses that can fit but if you're a professional photographer and you are carrying a gigantic camera with a lens, then camera pouches aren't for you.
Here is our list of the 3 best camera pouches:
---
1. Aquapac Stormproof DSLR Camera Pouch
2. OP-TECH USA Soft Pouch Digital DSLR ZOOM
3. Lowepro Dashpoint 30 Camera Pouch
---
Review: 3 Best Camera Pouches for Photographers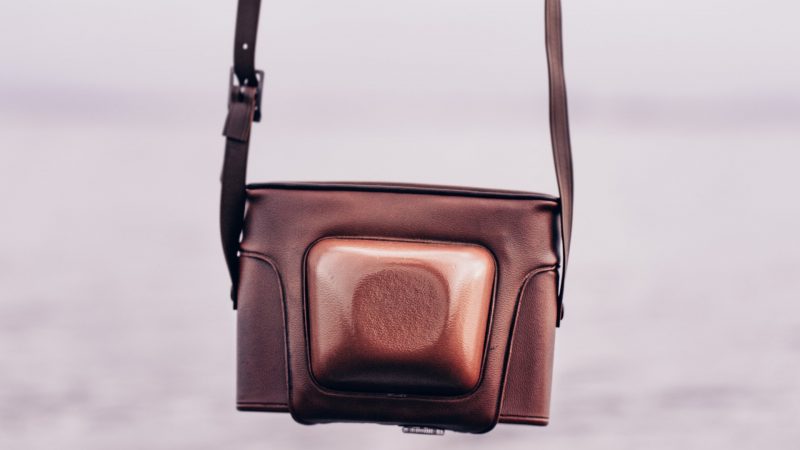 ---
1. Aquapac Stormproof DSLR Camera Pouch
Aquapac Stormproof DSLR Camera Pouch (022)
The largest of three waterproof pouches for cameras, with foam padding to protect your camera on the trail.
Roll-down seal makes it waterproof to the IPX6 standard (protected against powerful water jets).
PVC-free. Made of 420D PU-Coated Nylon with welded seams. Full 5-Year Warranty.
If you want to fit a DSLR camera in your pouch and you don't want to waste a lot of money, look no further than Aquapac Stormproof camera pouch. The size of this pouch is really impressive. So impressive that we aren't even sure if this is the right name. But, as the manufacturer calls it 'pouch', let's go with that name. The 'DSLR' in its name isn't just for decoration – this pouch can really pack a DSLR and if you have a bit more compact camera, you can pack two of them, but they should be really, really compact. Furthermore, the pouch supports lenses with dimensions no bigger than 20cm.
Design-wise, Aquapac looks really good. It's modern and will not stand out too much. With its subtle grey color and dominant black color on the front, Aquapac Stormproof is a really good companion for a modest photographer. It also represents a solid bang for the buck.
Check out the current price for Aquapac Stormproof DSLR Camera Pouch on Amazon.
---
2. OP-TECH USA Soft Pouch Digital DSLR ZOOM
OP/TECH USA Soft Pouch Digital D-Slr Zoom (Black)
Easy-access neoprene cases stretch to fit most film and digital cameras
Unique retaining strap attaches the case around the lens or to the tripod mount so that it is out of the field of view when taking a picture
Great for use in the field as the case closes around the neck strap so that the strap is still usable
If you want an affordable camera pouch that can fit your DSLR inside, here's a great choice. It's quite rare to see a pouch that can actually fit a solid DSLR camera, hence we decided to give you this option. Design-wise, this pouch won't give you a premium feel. I mean, it's the classic fabric, T-shaped pouch for fitting a single camera inside. Given the fact that the pouch is made of neoprene, it's stretched easily, making it ideal for big cameras. The pouch comes with a retaining strap that attaches the case to the lens or your tripod, which is a great addition to the budget product like this.
The strap can be set to a desirable length and you can fit it the way you like it, to be able to quickly open the pouch and start taking photos. The manufacturer gives us two options – black and 'nature' color, with the black color being nicer, at least for us.
Check out the current price for OP-TECH USA Soft Pouch Digital DSLR ZOOM on Amazon.
---
3. Lowepro Dashpoint 30 Camera Pouch
Lowepro Dashpoint 30 Camera Bag- Multi Attachment...
Versatile, t-Lock attachment system provides vertical webbing and horizontal flaps (each with hook/loop fasteners) to easily secure pouch to the most common attachment points: loops, straps, daisychains, etc.
Wide-mouth opening with reverse zippers offers easy access to gear
Durable EVA padding provides protective, impact-resistant construction
Third, on our list, we have an amazing camera pouch coming at a modest price. This little boy will provide you with enough space for your mirrorless camera and maybe a smaller DSLR. While there aren't any compartments for additional lenses and accessories, the pouch offers a compartment for your memory card. Better said, it's a small pocket that's enough to fit just an SD card. This pouch isn't the most durable out there, yet the build quality isn't disappointing too.
Lowepro also added an option to choose from 10, 20, and 30 choices, to fit your needs better. We decided to go for this one. It's compact, it's cheap, and it looks fairly nice – what more to ask for at this price?
Check out the current price for Lowepro Dashpoint 30 Camera Pouch on Amazon.
---
Things to Look For When Buying a Camera Pouche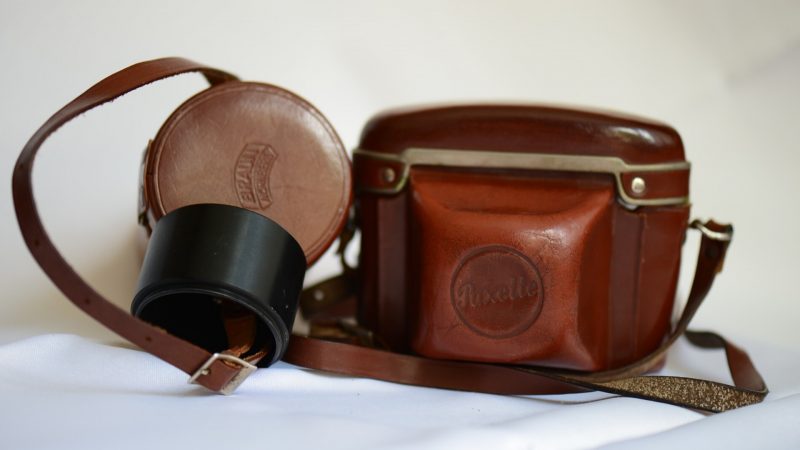 ---
A camera pouch should be accessible. Of course, every pouch is accessible in some way but we want the pouch to be accessible in a matter of seconds. Sometimes, opening up a pouch can take you quite a lot, especially if we talk about low-quality buckle, and this completely negates the effect that the pouch needs to achieve. Since it's a small compartment for your camera, you want it to be accessible from the top and to open up quickly.
---
We know that camera pouches don't have a lot of side compartments. In fact, the vast majority of them come with only one additional compartment or even without a single compartment left. This can be frustrating as you can still use this compartment to fit in a battery, an SD card or simply your phone, if you aren't carrying around a huge Galaxy Note 9.
---
Camera pouches aren't meant to carry an enormous amount of weight but hey, a low-quality strap will snap in half after prolonged use. On top of that, the quality is very important as it directly improves comfort. The more comfortable your camera pouch is, the more healthy your shoulders and back will be. Having in mind that some larger pouches can carry a DSLR with a mounted lens, the weight can become obnoxious.
---
Finally, we have the build quality. In this compartment, some pouches are quite different than the others. We have the pouches made of neoprene, for example. These can fit a bit larger cameras as the material allows stretching. But, as a downside, stretching leads to material fatigue or simply makes it worn out. You'll have to see it for yourself and decide on which parameter you want to compromise. There are always some compromises to be made, depending on the price and on your choices when buying a camera pouch.
Related: 6 Best Photography Camera Holsters to Buy
---
For those who are looking for a small camera bag that can store only the camera and maybe some small additional photography gear, in this case, buying a camera pouch is really a good idea. Just remember that camera pouches can't store a lot of photography gear in them due to the limited storage capacity. There are also 7 different types of camera bags to choose from if you are not sure about going with a camera pouch. We made an in-depth guide on how to choose a camera bag that can certainly help with your decision. Our guide will help you navigate and understand different types of camera bags on the market and after going through it you will have a clearer image of what is the best choice for you.
Related: 4 Best Photography Camera Waist Belts for Photographers to Buy