Taking photos during a concert is very challenging. Capturing the fast-pacing moments of a pop or rock concert in low light doesn't only demand a very skilled photographer but also a reliable camera lens. Fortunately, Canon, Nikon, and Tamron offer different types of camera lenses. But which among them are good lenses for concert photography? 
As you go through this article, you will be able to recognize the various features of a good lens, as well as the suggested camera settings for concert photography. This article will also include the good lenses that you can buy.
Features of a Good Lens for Concert Photography
For comparison, imagine yourself covering a very crucial physical sports event in a dark room while enduring the roaring thunder of screams from fans around you. 
Without a doubt, using a good lens is a great help to produce high-quality photos of a concert. However, you should also use the right camera settings. Here are some of them:
1. High Maximum Aperture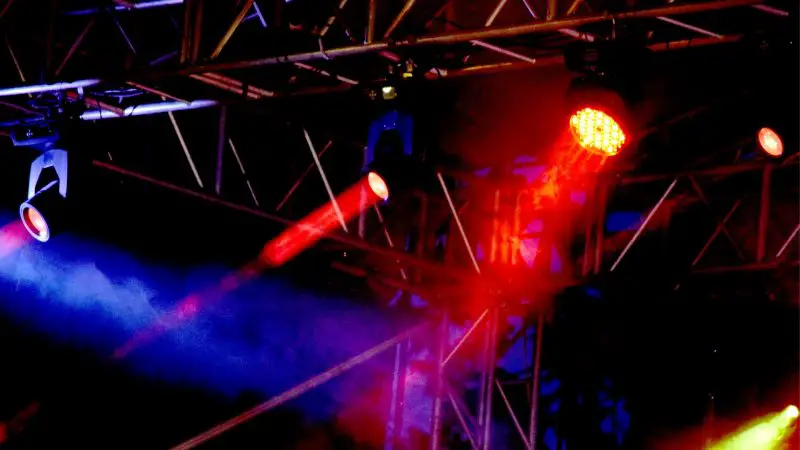 Unlike music festivals, concerts are mostly held in venues with dim light, and the only available lights are stage lights, flashing lights, and spotlights. Therefore, you would need a camera lens with a high maximum aperture. With this feature, more light can now enter your lens. To do so, your aperture should have a wider range.
Therefore, choose a fast lens with an aperture range of f/1.2 to f/2.8. Note that a high aperture (f-number) means less light is entering your camera lens. This is because the hole in your lens is smaller. If you use a lower aperture, you will need to slightly slower your shutter speed. But in concert photography, your shutter speed should be fast.
2. Faster Shutter Speed
As mentioned above, you should set your shutter speed to as fast as it can be. Note that a slower shutter speed means that the image sensor is exposed to light longer. This will result in a brighter image. If it's too slow, it will give you a blurry image once your subject moves in your frame. So far, the ideal shutter speed is 1/250 or faster.
On the other hand, having a faster shutter speed can be challenging if you need to freeze the motion of an iconic scene. For example, you want to take a photo of a band vocalist while jumping right after singing the last part of the song. So every time you increase your shutter speed, make sure that all your other settings are not affected.
Related: What Is The Slowest Shutter Speed You Can Use Without Getting Camera Shake?
3. Smart and Fast Autofocus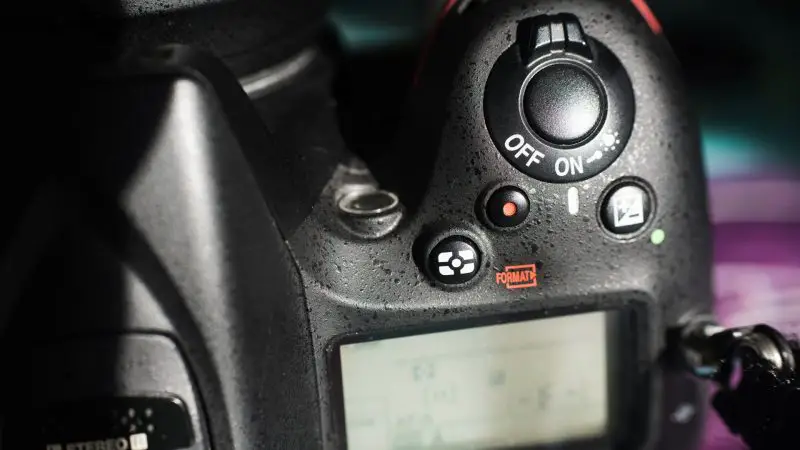 A good camera lens should have multiple AF points so that you can quickly change your focus to whatever movement the artist on the stage is doing. The setting for a Canon camera should be AI-Servo. If you are using Nikon, it is equivalent to AF-C. This continuous focus mode is very useful in fast-moving people, such as in concerts.
You might also want to try the back-button focus feature. Here, you can focus and release the shutter at the same time. Just press the shutter button with your index finger while pressing focus using your thumb. This is very useful when someone passes in front of the performer, and you have to stop focusing until your frame is clear again.
Related: Do Professional Photographers Shoot in Auto Mode?
4. Use Higher ISO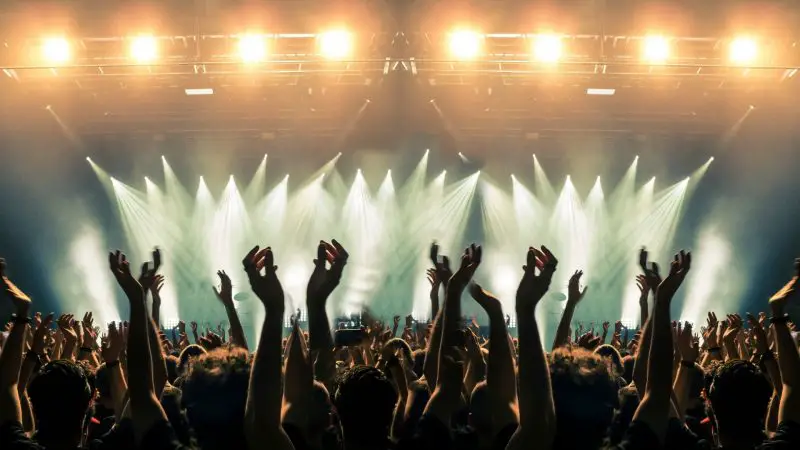 Ideally, you would need a higher ISO in concert photography. Remember, the higher the ISO setting is, the warmer your camera sensor will get. This means that lower ISO will result in darker images, considering that the lights in concert are already low. However, setting the ISO to a higher value will also end up having more noise in your photos.
Typically, the initial setting of ISO is in 100. But if you are taking photos during a pop concert with dim lights, you may increase it to 500, then 1600. If you need to make your photo brighter, try increasing it to 3200. Nevertheless, the result will depend on your camera sensors. Therefore, increase your ISO only when you feel that it's a must.
Related: What is Auto Iso and How/When to Use It – A Complete Guide
5. Image Stabilization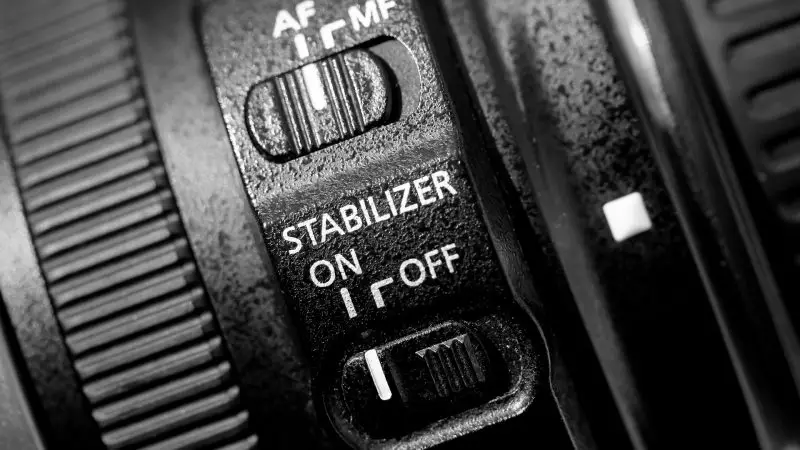 Image stabilization is a very useful feature while you are using a handheld camera, especially if you are into concert photography. This built-in feature helps you minimize the effects of camera shake while you are taking photos in low lights at slower shutter speeds. As you most probably know, extremely loud speakers cause vibration.
However, it will not assist you in slowing down a performer who is dancing or leaping on stage. This is because you will need a faster shutter speed for fast-moving objects. Therefore, image stabilization is only most beneficial in low lights and when the performer is standing still or playing a steady instrument such as piano or organ.
Recommended Camera Settings for Concert Photography
Shutter Speed: 1/250 or faster
Aperture: Widest (f/1.4-f/2.8)
ISO: 1600 and 3200 (or even higher)
Autofocus: AI-Servo (AF-C)
Drive Mode: Continuous (at the highest frame rate)
Note: These camera settings are only guides, not a must. You can never find a list of perfect camera settings for concert photography. This is because there are a lot of factors to be considered when setting a camera. Also, never use flash. Aside from being prohibited in concerts, flash pictures also don't look great unless you're taking photos from the side.
Here Are Our Top Picks of Good Lenses for Concert Photography
For 16-35mm
Canon EF 16–35mm f/2.8L III USM Lens, Black...
High performance L-series ultra-wide-angle zoom lens with constant f/2.8 maximum aperture.
All-new optical design for significant improvements in outer and corner sharpness.
Sub wave length Coating (SWC) and Air Sphere Coating (ASC) help to significantly reduce flare and ghosting.
This flawless Canon EF 16–35mm f/2.8L III USM Lens has almost the same features as the classic Canon 16-35mm F2.8L II USM Lens. However, this third version of the USM lens series has 9 circular aperture blades instead of 7. The dimensions of this wide-angle zoom lens are also quite bigger at 128mm x 89mm (5.02 x 3.48 inches).
To help minimize the unwanted reflections, III USM Lens uses Subwavelength Coating (SWC). In addition, the Air Sphere Coating (ASC) claims to significantly reduce both flare and ghosting. To help decrease distortion, it has 2 large-diameter double-surface GMO lenses, along with a ground aspherical lens.
Sale
Released back in 1999, Nikon AF-S FX NIKKOR 17-35mm f/2.8D IF-ED is dubbed as one of the finest zoom lenses ever produced. Many professional photojournalists have proven that this classic zoom lens is sharp at all apertures and resistant to ghosts. Being built like a tank, this legendary lens weighs 1.64 lb (745 grams).
Nikon AF-S FX NIKKOR Lens features the company's Silent Wave Motor (SWM), which provides faster and almost silent autofocus AF operations. It also sports the Internal Focus (IF), a design wherein the lens does not rotate or change its length while you are focusing. Therefore, any filters that are attached to the lens do not also rotate.
Sale
Tamron 17-35mm F/2.8-4 Di OSD for Nikon Digital...
The AF Drive employs newly developed OSD (optimized silent Drive) to ensure silent operation.;The front surface of the Lens element is coated with a protective fluorine compound that is water and oil repellant.;Leak-proof seals throughout the Lens barrel further protect the Lens when shooting outdoors.;Compatible with Tamron's tap-in Console
Introduced in 2018, Tamron 17-35mm F/2.8-4 Di OSD is incredibly small at 83.6 x 90mm (3.29 x 3.54 inches) and weighs only 1.01 lb (459 grams). No wonder that it is one of the cheapest lenses for the 17-35mm version. This ultra-wide-angle lens doesn't offer the optical stabilization feature. Nevertheless, it still produces superb-quality images.
This Tamron 17-35mm F/2.8-4 is very much compatible with several Canon Digital SLR camera models, including Canon Rebel T6 and Canon EOS 7D. Just like other Tamron lenses, it also uses 4 LD (Low dispersion) and 2 AD (Anomalous Dispersion) glass elements. For fast and quiet operation, it employs an OSD (Optimized Silent Drive).
For 24-70mm
Canon EF 24-70mm f/2.8L II USM Standard Zoom Lens
24 70 millimetre focal length, 38.4 112 millimetre equivalent focal length on Canon APS C cameras
F2.8 constant maximum aperture; F22 minimum, ring type ultrasonic type AF motor with full time manual focusing
82 millimetre filters, closest focusing distance: 0.38 meter/1.25 feet
Introduced in 2012, Canon EF 24-70mm f/2.8L II USM is fairly compact at 88.5 x 113mm (3.5 x 4.4 inches). On the other hand, it is quite heavy at 1.8 lb (805 grams). Given that this incredible lens uses the Canon trademark ring-type ultrasonic motor (USM), this allows you to manual focus full-time without turning off the auto-focus.
This Canon EF 24-70mm has a big front element that requires 82mm filters. To help minimize chromatic aberration, the lens construction has 2 ultra-low dispersion (UD) glass elements and one Super UD aspheric element. It also sports 9 rounded aperture diaphragm blades. However, it does not have the Image Stabilization feature. 
Nikon AF-S FX NIKKOR 24-70mm f/2.8E ED Vibration...
Fast f/2.8 constant aperture with an electromagnetic diaphragm
Sensational image quality and sharpness with virtually no distortion, Focal Length Range : 24 to 70 millimeter
Minimum Focus Distance : 35 to 50 millimeter focal length : 1.2 feet (0.38 meter) from focal plane; 24, 28, 70 millimeter focal lengths : 1.3 feet (0.41 meter) from focal plane; Dimensions : Approx; 88.0 millimeter maximum diameter x 154.5 millimeter (distance from camera lens mount flange)
Launched in 2015, Nikon AF-S FX NIKKOR 24-70mm f/2.8E ED VR Lens is the successor of Nikon 24-70mm f/2.8G ED Lens. VR stands for Vibration Reduction, a technology that helps eliminate blurry photos due to camera movement or hand shaking. This feature is Nikon's equivalent to Canon's Image Stabilization technology.
Nikon AF-S FX NIKKOR 24-70mm has 4 VR stops, which can give you crisp handheld shots at slower shutter speeds. This makes it ideal for handheld cameras used in low lights, such as in concert photography. However, this zoom lens is pretty heavy at 1070 grams (2.35 lb). It is also bulky at 88 x 154.5mm (3.4 x 6.0 inches) and quite expensive.
Tamron 24-70mm F/2.8 G2 Di VC USD G2 Zoom Lens for...
Eband coating provides superior anti-reflection Properties, and Reduces flare and ghosting
High performance MPU for AF dramatically improves autofocusing accuracy and speed
Dedicated MPU delivers the highest image stabilization in class at 5 CIPA-rated stops
Released in 2017, Tamron 24-70mm F/2.8 G2 Di VC USD is the successor of Tamron 24-70mm F/2.8 G1 which was launched in 2012. For ergonomic purposes, Tamron changed the shape and layout of the toggles between the MF/AF and VC switches for the upgraded version. For added protection, the lens hood now has a built-in lock.
Tamron 24-70mm F/2.8 G2 also comes with Dual Micro-Processing Units (MPU), which offer faster and more accurate autofocus. The aperture is made up of 9 rounded blades. But more importantly, the Vibration Correction (VC) system has been improved to 5 stops to help reduce hand shake. The price is a bit high, but it's worth your money.
For 70-200mm
Released in 2018, Canon EF 70-200mm f/2.8L IS III USM Lens is a slightly improved version of its predecessor, Canon 70-200mm f/2.8L IS II Lens. Although both of them have a lot of features in common, the III USM now has ASC (Air Sphere Coating) aside from Super Spectra Coating. These features join hands in reducing flare and ghosting.
III USM produces the same high-quality images as II USM. Both Canon EF 70-200mm versions have the same dimensions of 88.8 x 199mm (3.5 x 7.83 inches). However, the III USM is 10 grams lighter at 1480 grams (3.26 lb). It also has a fluorine coating on both the front and rear lens elements. But surprisingly, the price increase is almost negligible.
Released in 2016, Nikon AF-S NIKKOR 70-200mm f/2.8E FL ED VR Lens is a much-improved version of its predecessor, Nikon AF-S NIKKOR 70-200mm f/2.8G E VR II. To start with, this impressive lens has 6 extra-low dispersion (ED) lens elements instead of 7. It also has an internal focus (IF) mechanism and a Silent Wave Motor.
This Nikon AF-S 70-200mm f/2.8E FL ED also uses a new electromagnetic diaphragm mechanism, compatible with most Nikon cameras. Also, thanks to one High Refractive Index (HRI) and one Fluorite element, it weighs only 1430 grams (3.15 lb). This makes it 110 grams lighter than the E version. However, the price is quite high.
Tamron SP 70-200mm F/2.8 Di VC G2 for Canon EF...
Cv performance is 5 Stops (VC mode 3) and offers three modes optimized for different shooting situations
Mod reduced to 37. 4". Optical construction: 23 elements in 17 groups
Lightweight and easy-to-hold tripod mount is compatible with an Arce-Swiss style quick release plate
Released in 2017, Tamron SP 70-200mm F/2.8 Di VC G2 replaces the SP 70-200mm f/2.8 Di VC USD. Although labeled as G2, this is not the second 70-200mm f/2.8 lens and not the second model with G2 Lens. Here, G2 means "the second generation, reflecting several improvements to the design." Therefore, some Tamron lenses also have G2.
The Tamron SP 70-200mm F/2.8 Di VC G2 applies to several Canon and Nikon DSLR camera models. This upgraded version uses the ring-type USD (Ultrasonic Silent Drive) motor, an improved VC (Vibration Compensation) with three VC modes, as well as shortened MOD (Minimum Object Distance). Hence, it comes with a low price tag.