Photographs are evidence of our life stories, which makes yearbook photos and senior photos very important. Although schools cannot force students to have them, it is fun to have them both.
As a senior high student, both photos are part of the celebration as you are now one step from college. This is also why you should plan ahead of time.
Nevertheless, it is also important that you know the difference between a yearbook photo and a senior portrait. First, the former has strict requirements while the latter gives you some freedom.
In this article, you will learn everything about yearbook photos and senior photos, their differences, and some tips to make your senior portrait look great.
What Is a Yearbook Photo?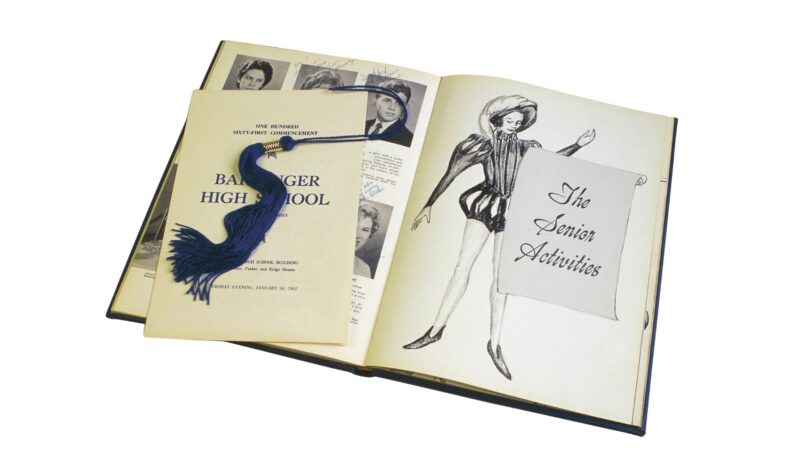 To start with, a yearbook is an annual book of a school that contains information about the school administrators, faculty, and staff members and highlights of the special events in the past year.
But more importantly, it has portrait photographs of graduating students, which are called yearbook photos. Most schools have very strict standards, though.
With yearbook photos, the school photographer will take pictures of all the senior students inside a studio. Typically, schools also require students to wear the same outfits.
Boys usually wear tuxedos, while girls wear dresses. The dress code is mostly black if the background is white. In short, a yearbook photo is your formal photograph.
What Is a Senior Portrait?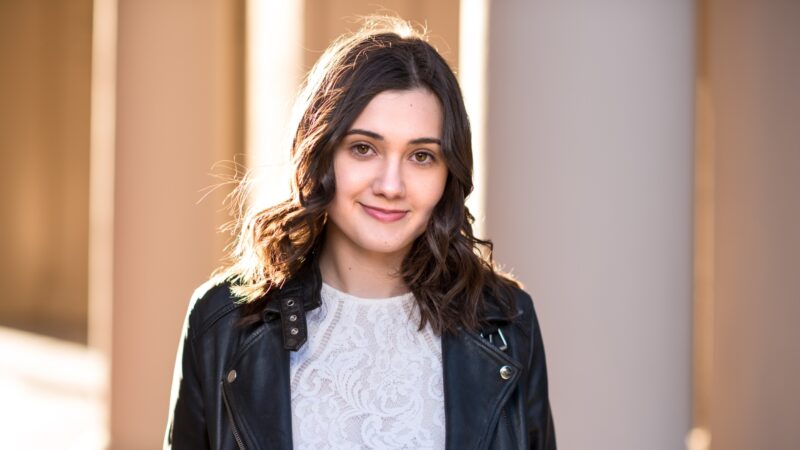 As the name implies, a senior portrait is a photograph taken when you are already in senior high. As we all know, senior high is the stage in life when teens are starting to have more freedom.
Senior portraits are photographs taken to celebrate a milestone in a student's life. In short, they should be based on the personal choices of the students.
In general, schools allow their seniors to choose their photographers for their senior portraits. However, some schools still require their students to use their photographers, which gives teens less freedom.
Nevertheless, seniors are usually allowed to choose what they wear, where the photos will be taken, and how they will pose for the photo.
What's the Difference Between Yearbook Photos and Senior Portraits?
The main difference between yearbook photos and senior photos is that the latter gives the students more freedom to choose. With yearbook photos, the students should follow certain rules and are obliged to use the school photographer. On the other hand, senior photos are taken with some freedom in almost every aspect.
With senior photos, students can wear anything that suits their personality, choose a comfortable pose, bring some props, and choose the location and date of the photo shoot.
Again, seniors and their parents are also most likely free to choose their photographer. In short, yearbook photos are generic, while senior photos are specific. 
How Should a Senior Photo Look Like?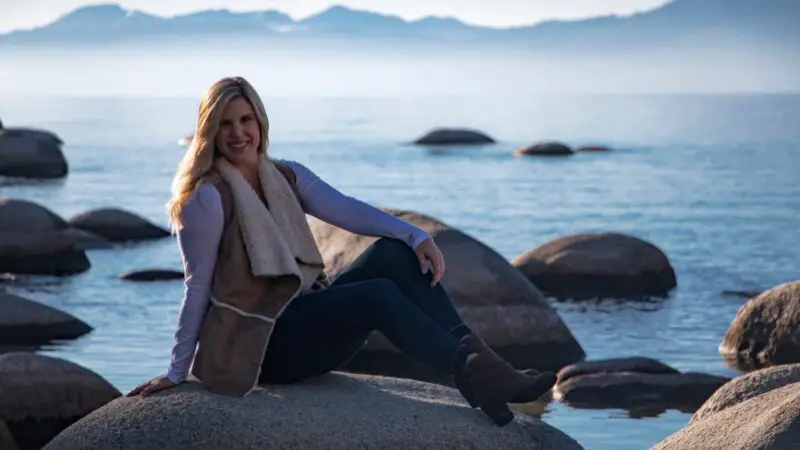 Allowing you to choose how your senior photo will look does not mean you will do whatever comes to your mind. Remember, senior photos are not only for having a photo in your yearbook.
They also symbolize the subject's passion and unique style. Hence, your senior photo should be all about you, not the photographer or somebody else. 
Also, don't be too concerned about your face. If you have pimples or acne, cover it with mild makeup or powder. Your photographer can also take care of it during editing.
If you are wearing eyeglasses, wear them but remove the lens to avoid glare and reflection. During the photoshoot, relax, wear your most natural smile, and show the best of yourself.
How Should You Do Your Hair for Senior Photos?
Senior photos should make you look clean. Have a haircut not less than a week before the photo session, so your hair will be relaxed that day.
Avoid experimenting with hair color and different hairstyles unless you have done them before. Don't follow the trend if it does not make you feel comfortable. Otherwise, you'll hate looking at it 10 years later.
What Should You Wear For Senior Photos?
For your senior photo, you can choose any color or type of clothes that defines you. In fact, you can bring several outfits and have as many photos as you want while wearing them.
Then, choose the one you think you like the most. But sometimes, your favorite clothes might not match your background, especially if the photo shoot will be outdoors.
For girls, avoid wearing sleeveless if you have big arms and shoulders. If you are short, wear comfortable heels or wedges to make you look taller. If you are tall and have long legs, wear a dress instead of pants.
If you have a big bust, wear a dark shirt or dress with a higher neckline to hide your cleavage. After all, you don't want people to focus on it.
For boys, go casual or semi-formal as much as possible but don't overdo it. Wear a t-shirt and jeans or shorts. If you are an athlete, wear sportswear and gear.
If you are allowed to wear a hat, don't cover any part of your face. But if you prefer wearing formal clothes, make sure they are properly ironed and add a tie. In short, wear what you are.
Can You Wear Jewelry in Senior Photos?
You can wear jewelry in your senior photo. However, don't wear heavy jewelry and those that can catch too much attention. Instead, wear jewelry that fits your personality and can add a story to the photo. Better yet, choose a piece of jewelry that means so much to you. It could be a classic necklace or bracelet given to you by your parents or grandparents.
Are There Specific Requirements for Senior Photos?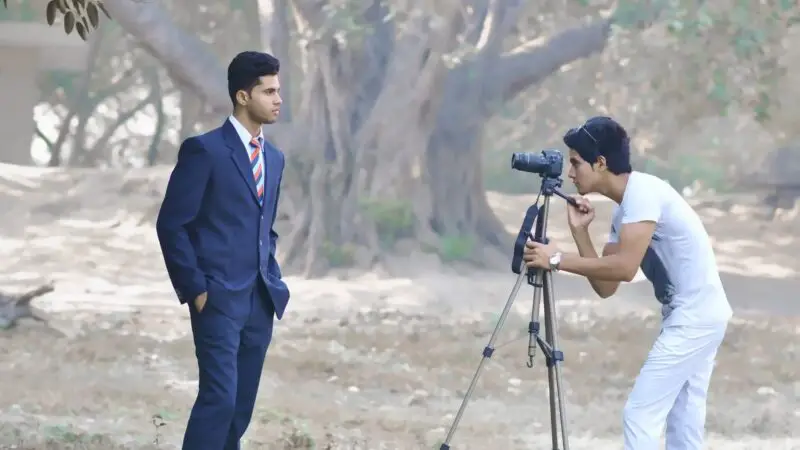 There are some specific requirements for senior photos. Although you can choose the clothes to wear, different schools may have different requirements.
This includes specific picture size, image resolution, and photography style. So, to make sure that you will do it correctly, get a copy of the requirements and give it to your photographer.
When Is the Best Time for a Senior Photo?
Ideally, summer is the best time of the year for senior photos. This is when the days are longer and the trees are full of leaves. To avoid too much heat, schedule it early in the afternoon.
But in reality, you can have your senior photo any time of the year. If you cannot tolerate the summer heat, consider doing it in the fall, when daylight is shorter.
Winter can be an alternative if you prefer an urban location. But of course, don't expect to see leaves and plenty of natural light.
Spring is a better alternative since the weather is not too hot or too cold, and the surroundings are green. Regardless of when you want to have your senior photo taken, make sure it is not near the deadline for submission.
Where Is the Best Place for a Senior Photo?
Choosing the best location for your senior photo can be tricky. But to give you an idea, choose a spot that's closest to your heart.
It can be your favorite hang-out, a park that your parents used to bring you when you were little, a famous place you like but have never visited yet, or any location with a very nice view that can identify your personality.
How to Choose the Best Photographer for Senior Photos?
As a teen, having a senior photo is not probably the first time you will pose freely in front of a camera. Yet, this will be the first time that your photo will appear in a book and will be seen by strangers.
Therefore, you will need an expert in taking senior photos to help you. Here are some tips on how to choose a professional senior photo photographer:
1. Get your parents involved.
Since you are still a teen, you should not decide by yourself. Instead, ask your parents to help you not only in finding a photographer but also with the entire photo shoot.
Aside from keeping yourself safe, they can also give you tips and share their experience with their senior photos. After all, parents play a huge role in this milestone in your life. 
2. Check the gallery.
These days, most professional senior photographers have a website and social media pages where you can view their gallery. There, you can see the style of their photos.
Then, check if they match your taste. If you want more samples, don't hesitate to contact the photographer. However, don't choose a photographer if you have doubts about him.
3. Check the available locations.
Since you are most likely to choose your senior photo to be taken outdoors, ask the photographer about his available photo shoot locations. If you prefer studio photos, visit his studio first and observe the area. Make sure that there is a room where you can safely change outfits. For outdoor photography, you should bring your own pop-up tent.
4. Check product options.
Do you also want to have digital copies of your senior photos, album prints, as well as wall portraits? Before hiring a photographer, ask him about the different products he offers.
Note that not all professional photographers offer digital copies to their clients, while others may not offer different print sizes. The more product options, the better.
5. Check the reviews.
Senior photographers are only great if their clients are happy and satisfied. So before hiring a photographer, read the customer reviews and search for blog posts about the studio name on the Internet.
Unfortunately, some reviews and testimonials can be fake or paid. So, if possible, contact previous customers and ask about their experiences.
6. Collect and select.
Senior photographers are everywhere, and it's very easy to find them. Take your time to inquire about each of them that you think can fit your needs.
Compare them carefully, including the prices, and select the one you think is the best senior photographer for you. Don't hire a famous photographer just to impress your classmates and friends.
7. Human Experience
Professional senior photographers don't just take pictures; their goal is to create the best photo. They should ask you some questions such as your hobbies, favorite color and clothes, and your most comfortable pose.
They should also offer some suggestions. In short, the best photographer is the one who can give you a human experience.
8. Price does not always matter.
Ideally, you should consider the price before hiring a professional senior photographer.
You can save some money if you get a cheaper service, but it may not give you the best results. On the other hand, high prices don't always equate to higher quality. This is why you should weigh the cost only after you have talked to the photographer.