Like amateur athletes, beginners in photography also need a legend to inspire them. So, if you are an aspiring professional photographer, you should also know some legendary photographers.
Being the masters of their craft, they reinvented themselves and have proven that photography is an endless discovery of art and creativity.
Below is the list of 25 legendary photographers in different fields. Most of them are no longer with us, but their legacy still lives on.
Some of them knew each other, while the older ones served as inspirations for the younger generation. Their contributions to photography will help you a lot in discovering your hidden talent, so read them carefully.
25 Legendary Photographers in History
1. Joseph Nicephore Niepce
Born on March 7, 1765, Joseph Nicephore Niepce is a French inventor who is often considered the inventor of photography.
Although he is not a photographer, his View from the Window at Le Gras photo is the world's first photograph and is the world's oldest surviving photograph. It was created in 1826 or 1827, using a camera obscura.
Also called the pinhole camera, a camera obscura is a wooden box with a small hole at one side that acts as the lens. It has light-sensitive materials inside, which produce an external image using light rays.
The camera obscura has been used since 500 BC to tell the time of day and year, but Niepce used it to invent heliography, a photographic process.
Through heliography, Niepce was able to reproduce the image in metal plates after leaving camera obscura on his window for at least eight hours facing the broad sunlight.
To improve his photographic process, he worked with French inventor Louis-Jacques-Mandé Daguerre. Niepce's invention eventually led to what we now call "photography."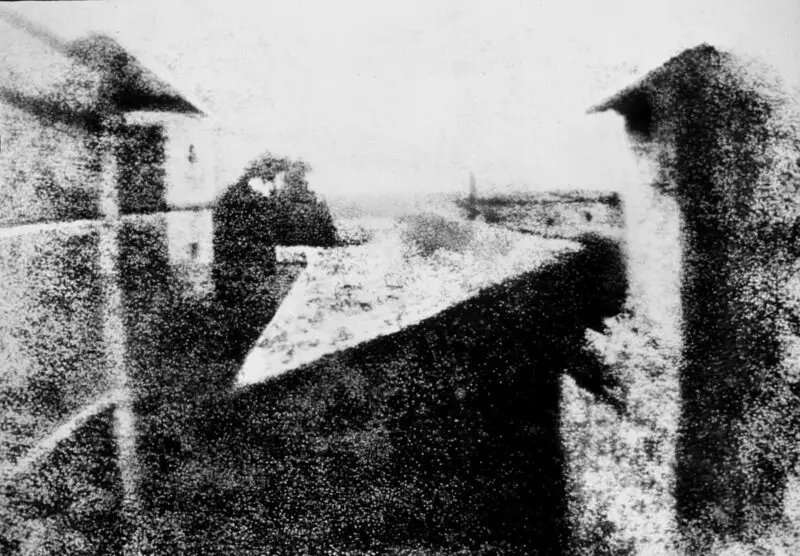 2. Alfred Stieglitz 
Alfred Stieglitz was an American legendary photographer who became one of the most important contributors to the history of photography. He saw photography as an art form and made several studies about scientific and artistic photography. Stieglitz also had a very strong influence in introducing modern art photography to the United States.
Born on January 1, 1864, from a rich family, Stieglitz bought his first camera at the age of 20. As a young mechanical engineering student in Berlin, Germany, he became a student of German photochemist Hermann Wilhelm Vogel, who discovered dye sensitization in photography. Since then, Stieglitz became obsessed with photography.
As a photography genius and legend, Stieglitz led the Pictorialist movement and established an international reputation for advancements in photographic chemistry.
He also had a series of photo exhibits and donated some of his art to museums. But out of all his many famous photographs, Stieglitz is best known for his The Steerage in 1907.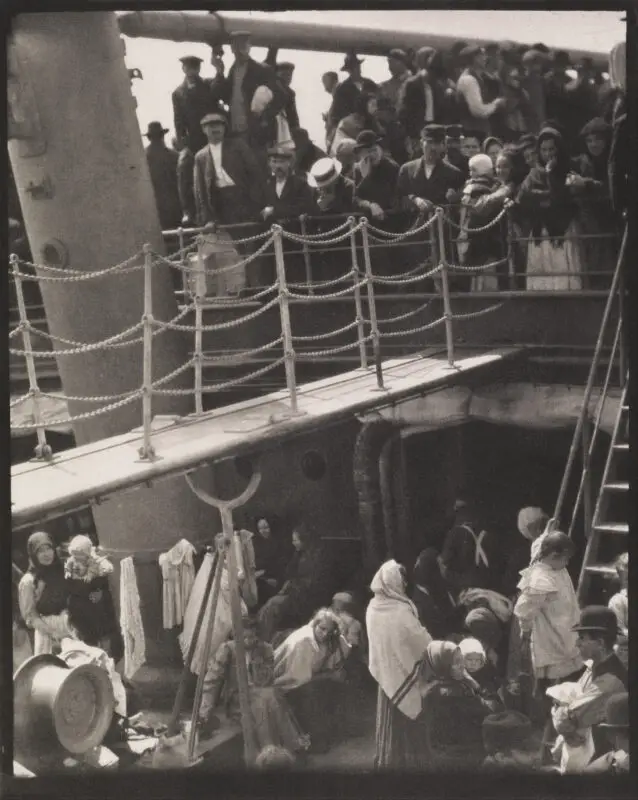 3. Henri Cartier-Bresson
Born on August 22, 1908, in Seine-et-Marne, France, Henri Cartier-Bresson is a master of candid photography, wherein the subjects or scenes are not planned or staged.
His "The Decisive Moment" concept in photography had a great influence on how a moment can be captured by being in the right place at the right time to create a magical image.
Notably, one of the legendary photographers in history, Cartier-Bresson pioneered street photography and studied painting and literature.
Nonetheless, he became interested in photography in 1930 after he saw 'Three Boys at Lake Tanganyika,' a photograph by Hungarian photojournalist Martin Munkacsi. So, he bought a 50-mm Leica camera.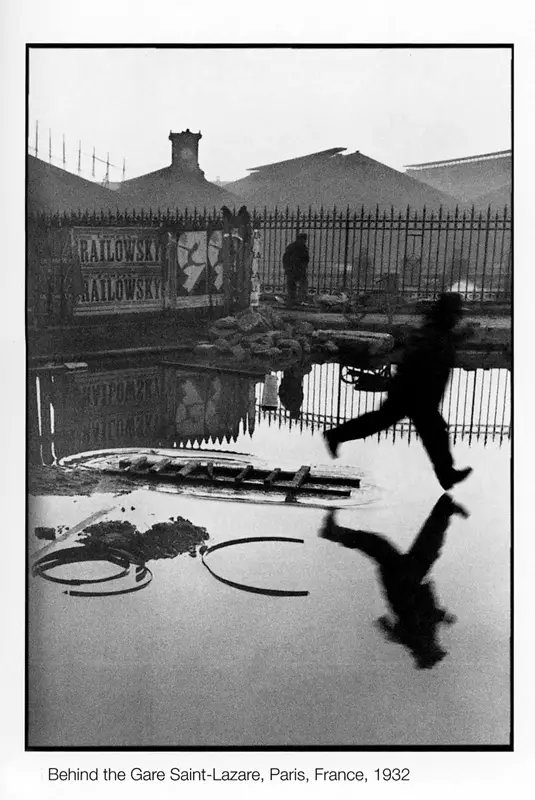 Since then, Cartier-Bresson has taken pictures of numerous candid moments in different parts of Europe. His iconic 1932 Man Jumping the Puddle photo (also known as 'Behind the Gare Saint-Lazare') has paved the way for modern photojournalism. In 1947, he co-founded Magnum Photos along with Robert Capa, another legendary photographer.
4. Robert Capa
Born Endre Erno Friedmann on October 22, 1913, Robert Capa was a Hungarian-American war photojournalist and is considered the greatest combat and adventure photographer in history.
In 1947, he was awarded the Medal of Freedom for his World War II photographs. That year, he also co-founded Magnum Photos in Paris.
The name "Robert Capa" is an alias he shared with Gerda Taro (born Gerta Pohorylle), a German Jewish war photographer whom he worked with. Since he was a Jew, the two decided to change their names to avoid anti-Semitism.
Capa was a college student in Berlin during the rise of Adolf Hitler, so he moved to Paris, where she met Pohorylle.
Capa has taken photos of the Spanish Civil War, World War II, Omaha Beach D-Day, the 1948 Arab–Israeli War, and the First Indochina War. His most famous photo is the controversial "The Falling Soldier," purportedly taken in 1936 during the Spanish Civil War. Capa was killed on May 25, 1954, in Vietnam, after stepping on a landmine.
5. Margaret Bourke-White 
Born in New York City on June 14, 1904, Margaret Bourke-White is best known for being some "firsts" in photography. As a photographer for Fortune magazine, she was the first Western professional photographer who was allowed to enter the Soviet Union in 1930. There, she took photos of the country's industry during its first five-year plan.
In 1936, Bourke-White became the first female photojournalist for Life magazine. Her photos of the Fort Peck Dam construction became the cover photo of the magazine's first issue on November 23, 1936.
During World War II, she was the first female war photographer allowed to take photos in the Soviet Union during the German invasion.
Her 1937 photo depicting some African Americans lining up to get food from the Red Cross, while in front of a sign with the tagline, "World's Highest Standard of Living," showing a white family became iconic.
She also took a photo of Mahatma Gandhi and his spinning wheel in 1946. Bourke-White died in 1971 after suffering from Parkinson's disease.
6. Dorothea Lange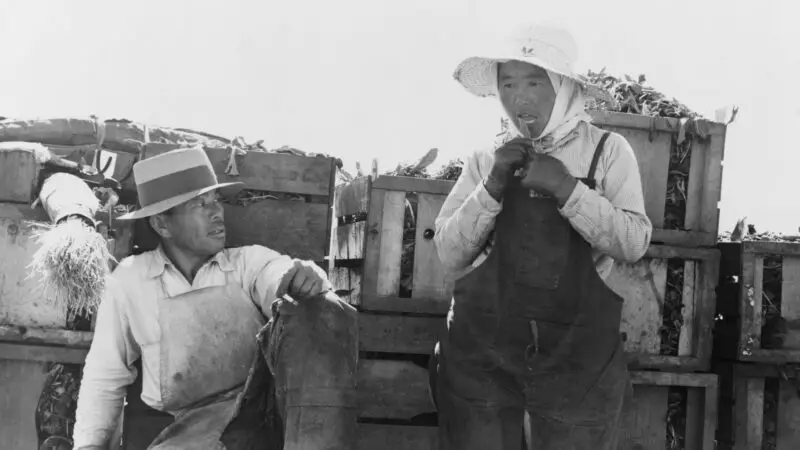 Dorothea Lange was born on May 26, 1895, in Hoboken, New Jersey. Despite being contracted polio at the age of 7, she eventually became a legendary documentary photojournalist.
Although she started in portrait photography, Lange is best known for her influential photos that humanized the consequences of the Great Depression.
Lange's photography career was recognized while she was working as a photographer for the Resettlement Administration until it was succeeded by the Farm Security Administration (FSA), a New Deal U.S. federal agency that helps poor families during the Great Depression. Her photographs were published in several newspapers.
Most of Lange's photos were not credited to her name since they are property of the federal government. Nevertheless, her most iconic photo is Migrant Mother, taken in March 1936.
At that time, she took photos of out-of-work migrant pea pickers, including a mother with her children. The woman was later identified as Florence Thompson.
7. Ansel Adams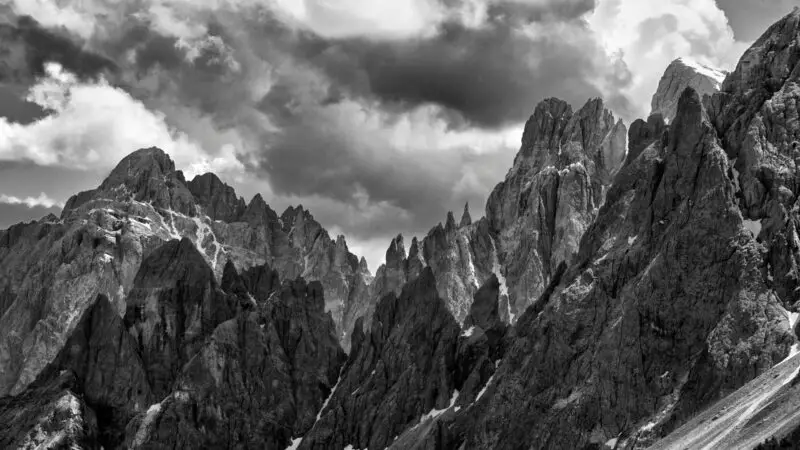 Born on February 20, 1902, in San Francisco, California, Ansel Adams was not only a great photographer but also an environmentalist. As an only child, he was naturally shy and had problems fitting in at school.
Adams loved nature and music (particularly piano) so much that no one ever thought that he would be a great and legendary photographer.
Adams began publishing his photographs in 1921, wherein the fashion in photography at that time was pictorialism. But in 1925, he stopped using this style and switched to a more realistic approach that required heightened contrast, sharper focus, and darkroom craftsmanship. One of his famous best photos is the Monolith, the Face of Half Dome.
Alfred Stieglitz had a huge influence on his artistic photography. But since his art could not support his financial needs, he decided to spend more time on commercial photography.
Yet, his participation in Sierra Club had a huge impact on the cause of wilderness preservation. Interestingly, Adams also engaged himself in color photography.
8. Yousuf Karsh
Yousuf Karsh was a Canadian-Armenian photographer born on December 23, 1908, in the Ottoman Empire, now known as Turkey. Being one of the greatest and legendary portrait photographers of the 20th century, he took pictures of important personalities, including Albert Einstein, Ernest Hemingway, Pablo Picasso, and Walt Disney.
Karsh opened his first studio in 1932 in Ontario, Canada. After about three years, he caught the attention of Canadian Prime Minister Mackenzie King, who helped him in arranging photography sessions with visiting dignitaries. His photos are known for having dramatic lighting, which he learned as a member of the Ottawa Little Theatre.
Karsh's most famous photo is the 1941 "The Roaring Lion", depicting British Prime Minister Winston Churchill without a cigar. This is after the latter made his iconic "Some chicken! Some neck!" speech.
After receiving numerous awards, Karsh was inducted into the International Photography Hall of Fame and Museum. He passed away in 2002.
9. Eadweard Muybridge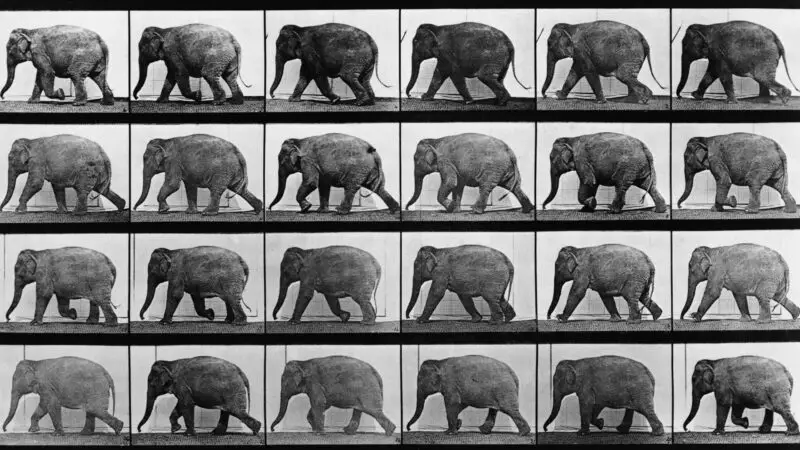 Eadweard Muybridge was born on April 9, 1830, in Surrey, England under the name Edward James Muggeridge. He is best known for his "The Horse in Motion," a series of photographs of a galloping horse. This became the foundation of chronophotography, an early method to document the passing of time, and led to the creation of movies.
At the age of 20, Muybridge moved to the United States to start a career in publishing and selling books. But after being involved in a stagecoach accident, he was forced to switch to a new career – photography.
From being a smart businessman, he became an eccentric artist. As a photographer, Muybridge was hired to create stereograph cards.
In 1872, Muybridge was hired by Leland Stanford, the former governor of California and a racehorse owner. He was tasked to take photos of his racehorse Occident while running at full speed.
In June 1878, after conducting several experiments and having been acquitted of murder, Muybridge succeeded, and his work led to the invention of cinema.
10. Arnold Newman
Born on March 3, 1918, in Manhattan, Arnold Newman is considered the "Father of Environmental Portraiture," a style in photography wherein the subjects are in their natural surroundings instead of an artificial setup or a studio.
For his contributions, he was inducted into the International Photography Hall of Fame and Museum in 2006.
Newman began his career in 1938 and worked as a freelance photographer for famous magazines, including Fortune and Life. One of his famous photographs is the iconic portrait of Igor Stravinsky, taken in 1946. Here, the Russian composer-pianist is seated with his giant piano resembling a musical note, which represents Stravinsky's career. 
As a legendary photographer, Newman has taken pictures of other prominent figures in the 20th century. This includes Pablo Picasso, Audrey Hepburn, Marilyn Monroe, and US presidents John F. Kennedy, Harry S. Truman, and Ronald Reagan. He is also among the few photographers allowed to take portrait photos of Henri Cartier-Bresson.
11. Man Ray
Man Ray was born on August 27, 1890, in South Philadelphia, Pennsylvania to a family of Russian Jewish immigrants. His birth name was Emmanuel Radnitzky, but his family changed their surname to Ray in 1912 to avoid antisemitism and ethnic discrimination during that era. His first name "Man" came from his nickname, "Manny."
Although a legendary photographer, Ray was also a painter and a visual artist. As a student, he was inspired to do artistic photography by the works of Alfred Stieglitz.
But after high school, Ray met French painter Marcel Duchamp. He then switched from Expressionism to Dadaism, and created the iconic iron sculpture called "The Gift."
Ray invented the term "rayograph," where an image is created without a camera. Instead, he placed the object directly on a light-sensitive material and exposed it to light.
As a photographer, his 1924 Le Violon d'Ingres photo of Kiki de Montparnasse is the world's most expensive photograph and was sold in an auction in May 2022 for $12.4 million.
12. Annie Leibovitz
Born on October 2, 1949, in Waterbury, Connecticut, Annie Leibovitz is known for shooting portraits yet controversial photographs of celebrities and personalities. This includes Queen Elizabeth II, NBA superstar LeBron James, Mark Zuckerberg, and Miley Cyrus in 2008. At that time, the singer was only 15 and showing her bare back.
Nevertheless, Leibovitz's most famous photo is the portrait of John Lennon and Yoko Ono, which was taken on December 8, 1980. Published on Rolling Stone magazine's cover, the legendary Beatles member and music icon can be seen naked while curling his dressed wife on the floor and kissing her. Five hours later, Lennon was shot dead.
Leibovitz also worked for Vanity Fair and Vogue. But in 2019, the multi-awarded photographer worked with Google and took photos of Sara J. Zorn, the first woman regimental commander of the Citadel Military College in South Carolina. In 2016, Leibovitz was inducted into the International Photography Hall of Fame and Museum.
13. Steve McCurry
Born on April 23, 1950, in Philadelphia, Pennsylvania, Steve McCurry is a multi-awarded American photographer and photojournalist, best known for his Afghan Girl photo.
Despite planning to study filmmaking, his interest in photography began when he was taking photos for Daily Collegian, a newspaper for the Pennsylvania State University.
McCurry's career started in the late 70s as a freelance photographer when he moved to India. He crossed illegally to Afghanistan just before the Soviet invasion.
His photos were then published in the New York Times and Time magazines. In 1980, McCurry won the Robert Capa Gold Medal for his "Undercover Photography of Afghan Rebels."
McCurry won several other awards. This includes Magazine Photographer of the Year by the National Press Photographers Association in 1984 and a Medal of Honor from the White House News Photographers Association for covering the 1986 Philippine Revolution. In 2019, he was inducted into the International Photography Hall of Fame.
14. Don McCullin
Born on October 9, 1935, Sir Don McCullin is a legendary British photojournalist known for his haunting images of war overseas, as well as the suffering of the unemployed, poor, and underprivileged.
He is the first British photojournalist to be awarded a Commander of the Order of the British Empire (CBE) by Queen Elizabeth II in 1993.
McCullin's interest in photography began when he enlisted in National Service in 1953 and served as a photographer's assistant. In 1968, he took photos of The Beatles in different locations in London. The photo session became known as The Mad Day Out. The iconic band was at the height of its career, recording its White Album.
Nevertheless, McCullin focused more on war photography. He took pictures of the Vietnam War, and during the conflicts in Afghanistan, Biafra, Cambodia, and Uganda.
One of McCullin's most famous photos is the 1969 image of a severely emaciated albino Biafra boy holding an empty can, along with other malnourished children.
15. Ernst Haas
Born on March 2, 1921, in Vienna, Austria, Ernst Haas was a pioneer and a master in color photography. His brilliant photographs became a bridge to close the gap between art and photojournalism.
Haas created black-and-white photographs early in his career, but it was his techniques in colored photos that made him a legendary photographer.
Being a slow learner, Haas bought his first camera at the age of 25, in exchange for a 20-pound block of margarine. At that time, color photography was uncommon.
But with his indisputable talent in selective focus, shallow depth of field, and slow shutter speed, Haas had created colored photographs that no one thought could be very majestic.
Haas contributed black-and-white and colored photographs to magazines such as Life and Vogue from the 1950s to the 1960s. His most famous work is his 24-page colored photos essay, "Magic Images of New York," published in Life in 1951.
He also became the president of Magnum Photos and made significant contributions to the organization.
16. Richard Avedon
Born on May 15, 1923, in New York City, Richard Avedon is known for being a master in portrait and fashion photography. Considered one of the most influential photographers of the 20th century, he took pictures of The Beatles, Audrey Hepburn, Marilyn Monroe, Christopher Reeve, David Bowie, Charlize Theron, and then-senator Barack Obama.
One of Avedon's iconic photos is a 1963 group portrait of civil rights activist Martin Luther King Jr., his father, Martin Luther King, and Martin Luther King III.
Another one is the 1981 photo of a beekeeper named Ronald Fischer. Yet, his most famous photo is the August 1955 Dovima with Elephants, showcasing a Christian Dior dress collection.
While working for Vogue and Harper's Bazaar, Avedon pushed the boundaries of fashion photography and turned it into a unique art form. For his great contributions, he received several awards, including a National Arts Award for lifetime achievement in 2003.
In 2017, Avedon was inducted into the International Photography Hall of Fame.
17. Edward Weston
Edward Weston was born on March 24, 1886, in Chicago, Illinois, and was dubbed as one of the masters of 20th-century photography. In his more than 40 years in the field of black-and-white photography,
Weston engaged in different genres, including nudes, Western portraits, and landscapes. Some of his photos were sold at expensive prices.
 In 1910, Weston opened his first photography studio in Tropico, California (now a neighborhood in Glendale). In 1920, he started nude photography and among his first models were his wife, Flora May Chandler, and Italian American model Tina Modotti. Weston also partnered with fellow American photographer Margrethe Mather.
Weston's creativity and inspiration from Alfred Stieglitz helped him to launch a series of photo exhibitions from 1930 to 1931. Weston passed away in 1958, but his legend lives on.
Two of his photographs are among the most expensive photographs ever sold – the Nude, 1925 ($1.6 million in 2008) and Nautilus ($1.1 million in 2010).
18. Elliott Erwitt
Born on July 26, 1928, Elliott Erwitt is a French-born American photographer known for his black-and-white photographs taken in bizarre situations, which mostly include dogs as part of the humor.
As recognition for his significant contribution, Erwitt received the Infinity Award from the International Center for Photography (ICP) in 2011.
Erwitt's photography career started when he was hired to take pictures for a project for the Standard Oil Company. Then, he worked as a freelance photographer for several magazines, including Collier's and Life.
He also became a member of Magnum Photos and later created an alter ego named "André S. Solidor" for his satirical photographs.
Among Erwitt's famous dog photo books are To the Dogs (1992), Dog Dogs (1998), and Elliott Erwitt's Dogs (2008). He also took a photo of the so-called Kitchen Debate between then-US Vice President Richard Nixon and Soviet Premier Nikita Khrushchev. It happened during the American National Exhibition in Moscow on July 24, 1959. 
19. Sebastião Salgado
Born on February 8, 1944, Sebastiao Salgado is a legendary Brazilian photojournalist and social documentary photographer. He earned a BA degree, a master's degree, and a PhD in economics and worked as an economist for the International Coffee Organization. Yet, he gave up his lucrative career in 1973 to become a photographer.
Salgado became interested in photography while working as an economist in Africa. He then started creating photography books showcasing natural disasters, the lives of manual laborers, and mass migrations due to hunger. Each book was created in years while he was traveling in more than 120 countries, including his home country, Brazil.
One of his most famous works is the 1986 Serra Pelada, which depicts the conditions of mine workers in the most dangerous gold mine in Brazil.
Another one is "Migration," which shows people from different countries fleeing due to lack of food. Aside from various awards, Salgado also became a UNICEF Goodwill Ambassador in 2001.
20. Irving Penn
Irving Penn was born on June 16, 1917, in Plainfield, New Jersey to a Russian-Jewish family. He studied drawing, painting, and graphics but eventually became one of the finest fashion photographers of the 20th century.
With his distinctive visual intelligence, Penn received a Cultural Award from the German Society for Photography in 1987.
Penn's interest in photography began when he was hired as an associate in the Art Department for Vogue magazine. He was then encouraged by Alexander Liberman, the magazine's art director.
His first magazine photo cover appeared in October 1943. Since then, Penn developed his style of using natural light to enhance his photographs.
When World War II ended, Penn made a personal project in nude photography, which helped him to develop a unique technique for enhancing the slickness of the images.
Despite passing away in 2009 at the age of 92, his iconic and innovative photographs continued to appear in Vogue magazine, as well as in photo exhibits under his name.
21. Philip Jones Griffith
Born on February 18, 1936, Philip Jones Griffith was a Welsh photojournalist and one the greatest photographers of the Vietnam War. As a member of Magnum Photos, his powerful images helped in shifting the public's perception of America's involvement in the said war. Griffith also became the president of Magnum Photos for five years.
Griffith studied pharmacy, and his photography career began when he became a part-time photographer for the Manchester Guardian. At that time, he was also working as the night manager of Boots, a British health and beauty retailer, and pharmacy chain. He started taking photos of the Vietnam War in 1966 while working for Magnum Photos.
In 1971, Griffith published his controversial photography book Vietnam Inc., which includes his critical descriptions of the Vietnam War. The photos were criticized by the South Vietnamese president, Nguyen Van Thieu.
He later published two more books – Agent Orange: Collateral Damage in Vietnam (2004) and Vietnam at Peace (2005).
22. Norman Parkinson
Born on April 21, 1913, in London, Sir Norman Parkinson (birth name Ronald William Parkinson Smith) is one of the great pioneers of fashion photography.
After mastering studio photography, he took pictures of his models outdoors instead of inside a studio. Because of his unmatched talent, Queen Elizabeth II awarded him a CBE in 1981.
Parkinson started his photography when he became an apprentice at W. Speaight and Sons Ltd., the company that employs court photographers for the British royal family.
He also worked for Bystander, Harper's Bazaar, and Vogue magazines. Later, Parkinson brought his models to the streets and pioneered his "action realism" photography.
In 1969, Parkinson became the official photographer for the Royal family. Among his famous works are Princess Anne's wedding in 1973 and the colored group portrait of Queen Elizabeth the Queen Mother, Queen Elizabeth II, and Princess Margaret. In 1981, Parkinson was given the Progress Medal by the Royal Photographic Society.
23. Edward S. Curtis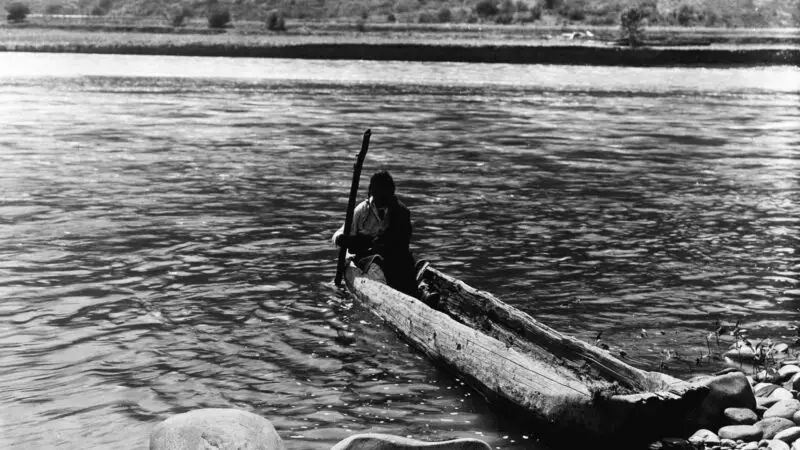 Edward S. Curtis was born on February 19, 1868, in Whitewater, Wisconsin. He is one of America's premier photographers and ethnologists and is known for documenting Native Americans and the so-called American West during his time. Curtis has been considered a globally known authority in the history of the North American Indians.
Curtis began his career when he became an apprentice photographer in St. Paul, Minnesota at the age of 17.
In 1895, Curtis met Princess Angeline, the eldest daughter of Chief Sealth of Seattle. She was the first Native American that he took pictures of. Despite leaving school during his 6th grade, Curtis enjoyed photography so much.
Through the funds from J. P. Morgan in 1906, Curtis took more than 40,000 photos of Native Americans from 80 tribes and documented their culture. The project was called "The North American Indian," which lasted until 1930. Curtis lost his rights to the project, but he is always remembered as a legendary photographer of the Native Americans.
24. David Bailey
Born on January 2, 1938, David Bailey is an English photographer who revolutionized fashion photography in the UK. Aside from that, he also produced and directed several TV commercials and documentaries such as ".Beaton, Warhol, and Visconti."
For his great contributions, Bailey was awarded a CBE by Queen Elizabeth II in 2001.
Bailey started as a photographic assistant at the John French studio in 1959. But the following year, he was hired at Vogue magazine as a fashion photographer.
He helped in creating the Swinging Sixties and became one of the first celebrity photographers, along with Brian Duffy and Terence Donovan. They were dubbed the Black Trinity.
In 1964, Bailey published his "David Bailey's Box of Pin-Ups," containing photographs of famous celebrities, mostly males. This includes The Beatles, Mick Jagger, and Terence Stamp.
He received a Centenary Medal from the Royal Photographic Society in 2005 and a Lifetime Achievement award from the International Center of Photography in 2016.
25. Weegee
Weegee was born on June 12, 1899, in Zolochiv, Ukraine, with the birth name of Usher Fellig. His name was changed to Arthur Fellig when his family moved to New York in 1910.
When Fellig became a news photographer, he used the pseudonym Weegee after the Ouija board game. This is because he usually arrives at a crime scene before the police.
Despite having no formal education about cameras, Weegee had several odd jobs related to photography. In 1935, he became a freelance photographer for newspapers such as the Daily News, Herald-Tribune, and PM Weekly.
After obtaining a permit to have a police radio in his car, Weegee took photos of crime scenes, fire, and road accidents.
One of Weegee's famous photographs is Their First Murder (1941), while his first photography book was titled Naked City, released in 1945. Between the 50s and the 60s, he experimented with distorted photographs.
In 1960, Weegee created Marilyn Monroe Distortion, a photo of Marilyn Monroe he took but distorted her beautiful face.